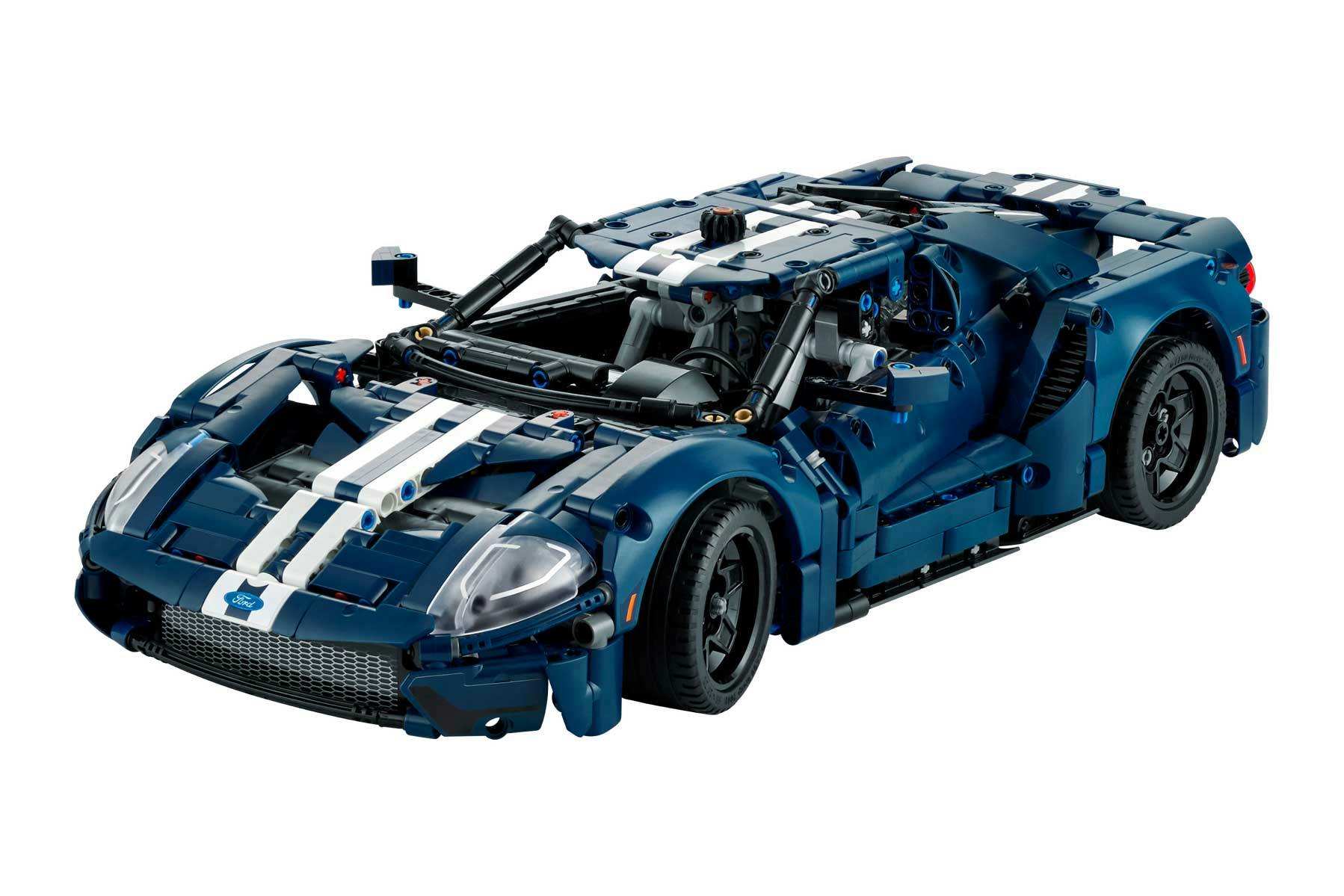 Following the landmark launch of the McLaren Speed Champions kit, LEGO's high-spec Technic line has unveiled its first "affordable" supercar build. Meet the 2022 Ford GT, yours for a mere $119.99.
Currently available on LEGO's site and stores as of March 1, LEGO Technic's 2022 Ford GT is one of the more straightforward vehicle builds offered by the technical LEGO label.
It comprises a mere 1,466 pieces, for instance (other Technic supercar builds range from about 1,600 to nearly 3,800 pieces), and comes in far below its high-powered brethren in terms of price alone.
Take LEGO Technic's Lamborghini Sian as an example: it weighs in at a whopping $449.99 retail price, nearly four times as much as the 2022 Ford GT.
Despite its affordability, though, the 2022 Ford GT is still available at MSRP, no resale needed. It's flipping at $120, too, so even if you miss out, there's still an opportunity to grab for a reasonable price.
Some LEGO Technic kits tend to drop in price over time, especially in the automotive realm (the Ferrari Daytona is currently available for over twenty percent under retail), but some Technic kits hold value or even increase.
First revealed earlier this year, the LEGO Technic 2022 Ford GT appears to be a solid bet for folks simply seeking an enjoyable build of a handsome car at a reasonable price. What more could you ask for?
Shop our favorite products