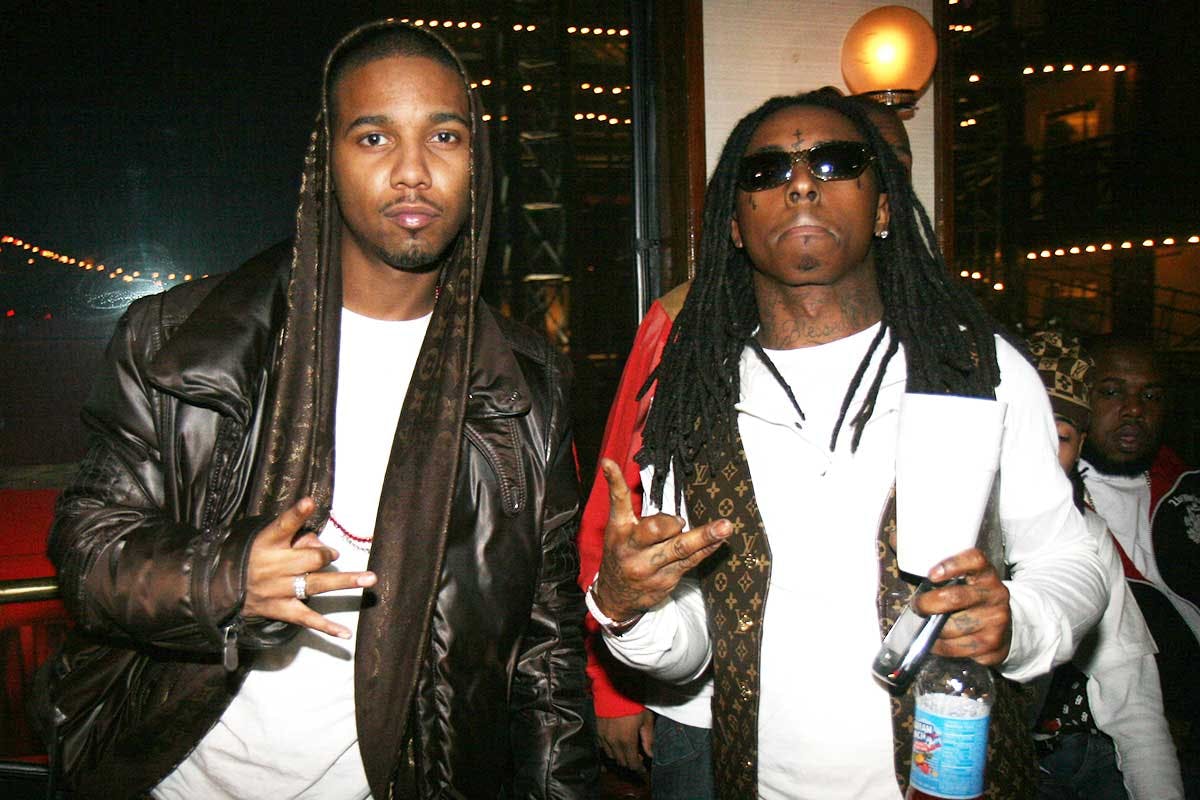 Lil Wayne and Juelz Santana's long-awaited collab album, I Can't Feel My Face, may finally drop soon. Santana's wife and brother, Kimbella Vanderhee and Twin, shared the news during a recent Breakfast Club interview.
While discussing Santana's new project #FreeSantana, co-host Charlamagne Tha God asked for updates on I Can't Feel My Face. "We do have a whole 25 songs that we are about to go through and pick through, we already spoke to Wayne," Twin revealed. "Everybody's on board. So we are gonna put that out within the next six months."
The Lil Wayne x Juelz Santana joint project was first announced 13 years ago but kept getting delayed due to both rappers' legal troubles. Back in 2018, Wayne shared an Instagram picture with Santana in the studio, asking fans: "Do y'all want ICFMF?"
Santana, real name LaRon Louis James, is currently incarcerated and expected to get out this summer. "We are waiting for a date, the paperwork has been submitted. We hope in June."
Check out the full interview below, and hit the 3:20 mark to hear more about the long-awaited album.