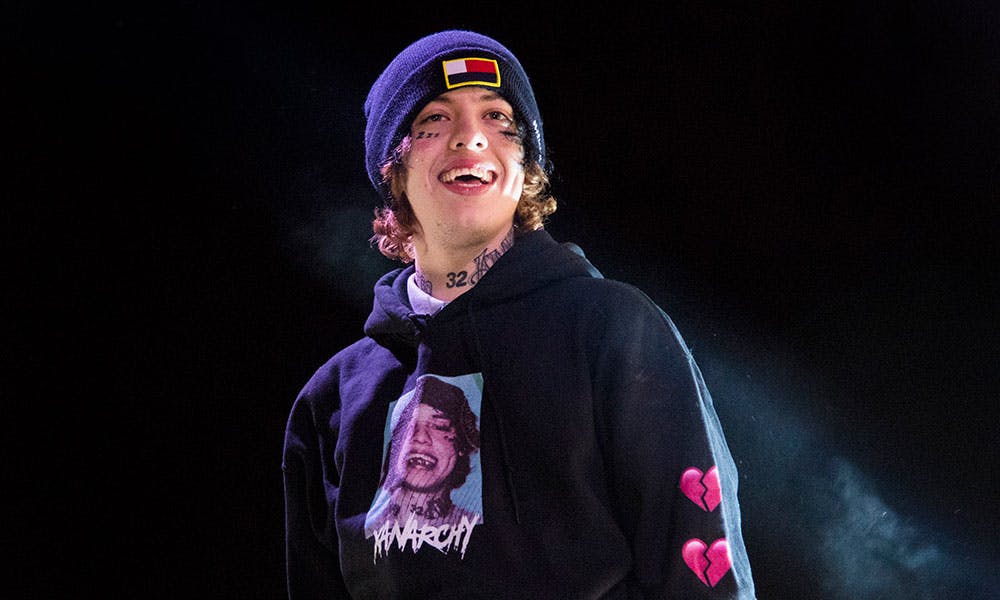 After his appearance on PornHub's Valentine's Day album, Lil Xan has more love-related news to share. The 22 year-old rapper is going to be a father. Taking to Instagram, Xan posted a photo of him and his girlfriend Annie Smith in matching hoodies, with a caption breaking the unexpected announcement.
"Wanted to wait but I just can't leave my fans in the dark. It's official. I'm going to be a father," he wrote. "I love you guys so much and hope you stay along for this crazy journey and I've never felt more happy in my life. All of you are invited to the gender reveal party I promise."
The rapper also gave an update on his sophomore album Be Safe, a tribute to late rapper Mac Miller, who he considered a friend.
Lil Xan admitted himself into treatment for opioid addiction back in December, and credits his girlfriend Annie Smith for her support in the post, thanking her for "saving me."
Revisit our profile on Lil Xan below.