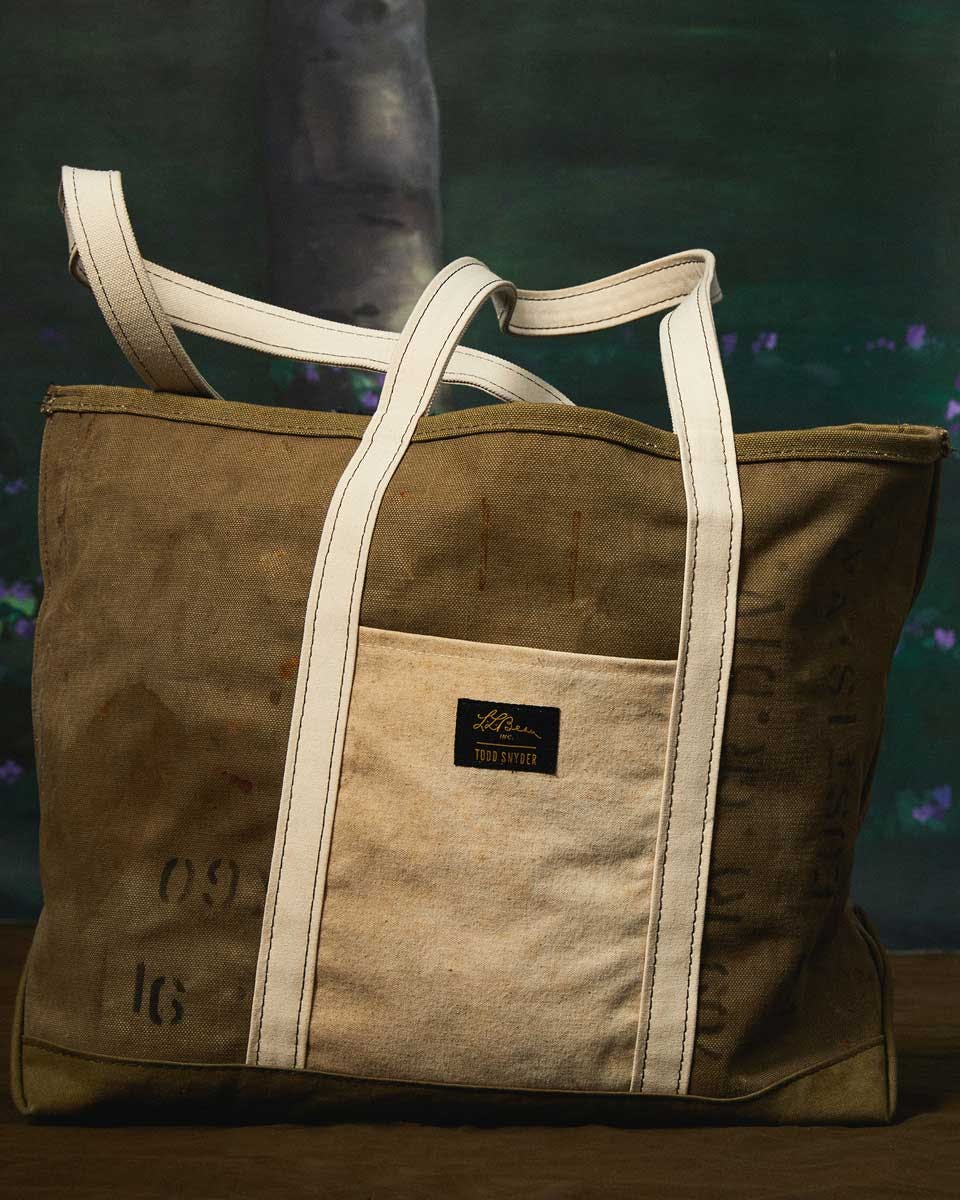 Everyone loves old school LL Bean so much that the heritage outdoor company has begun experimenting with "drops" of handpicked vintage. LL Bean's next semi-sustainable step is to rejoin frequent partner Todd Snyder for a verrrry limited selection of handmade Bean Boots and bags crafted from surplus military scraps.
Hardwearing outdoorsy apparel is really never not in style but LL Bean especially well-positioned now. Prep is on the rise — unrelated to #BamaRush — and, though it's signature boot is no longer on annual backorder, it's still a perennial bestseller in both hip cities and rural areas that DGAF about trends.
For Sndyer's latest Bean drop, the New York designer remixed some of the aforementioned Bean Boots ($319) and classic tote bags ($249) with vintage canvas repurposed from military bags and tents, with the original marks and wear intact. The result is some handsome, one-of-a-kind accessories: the worn-in olive drab is a perfect match to LL Bean's utilitarian staples.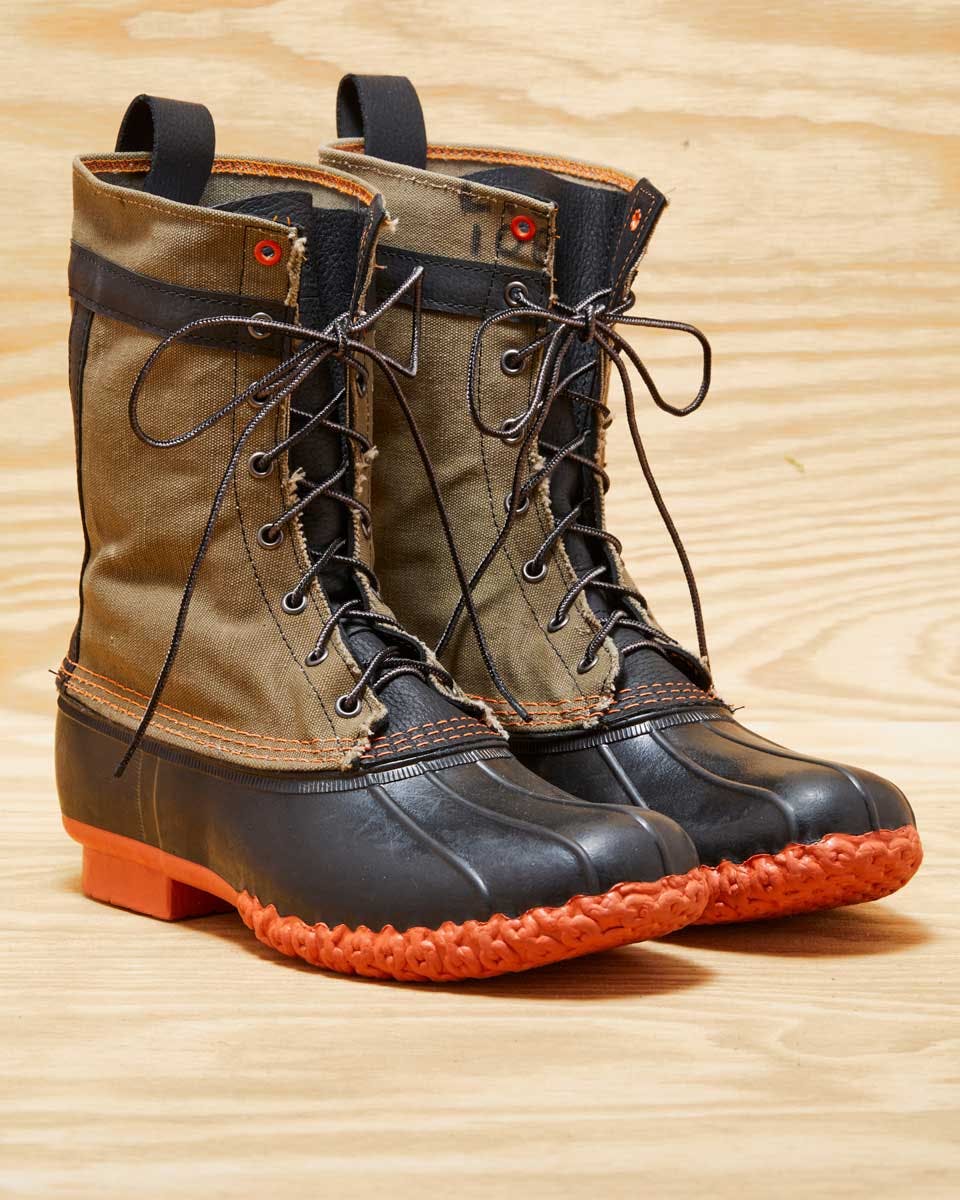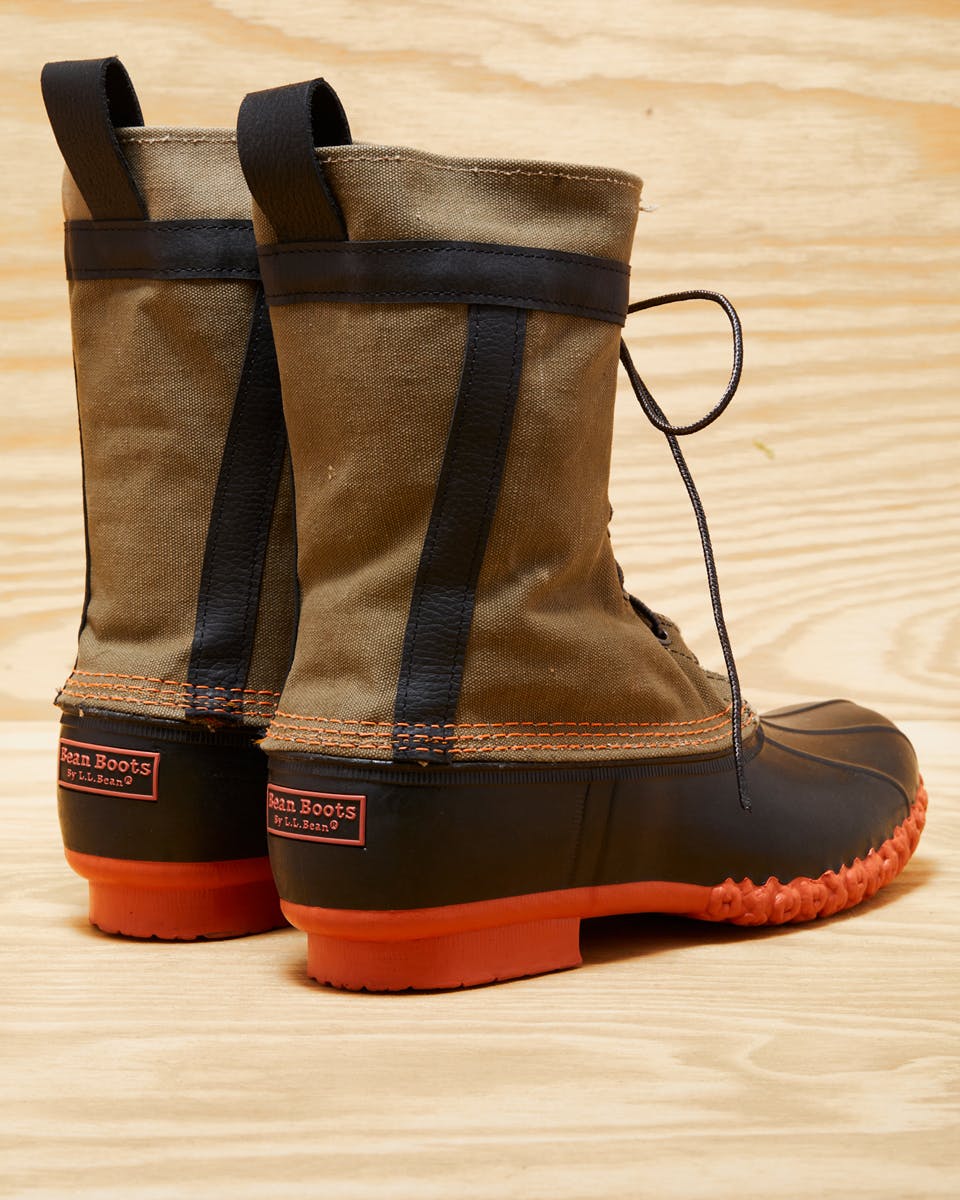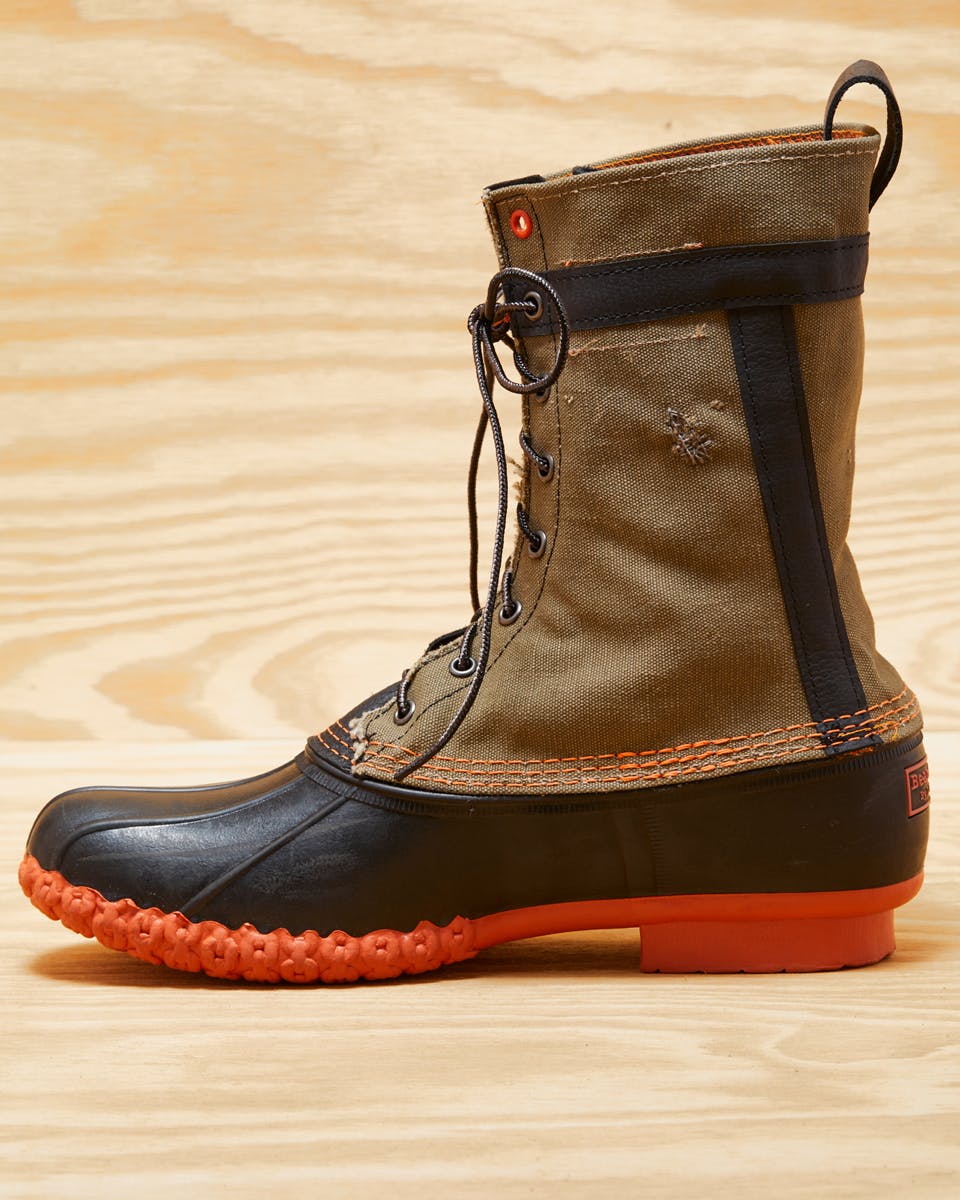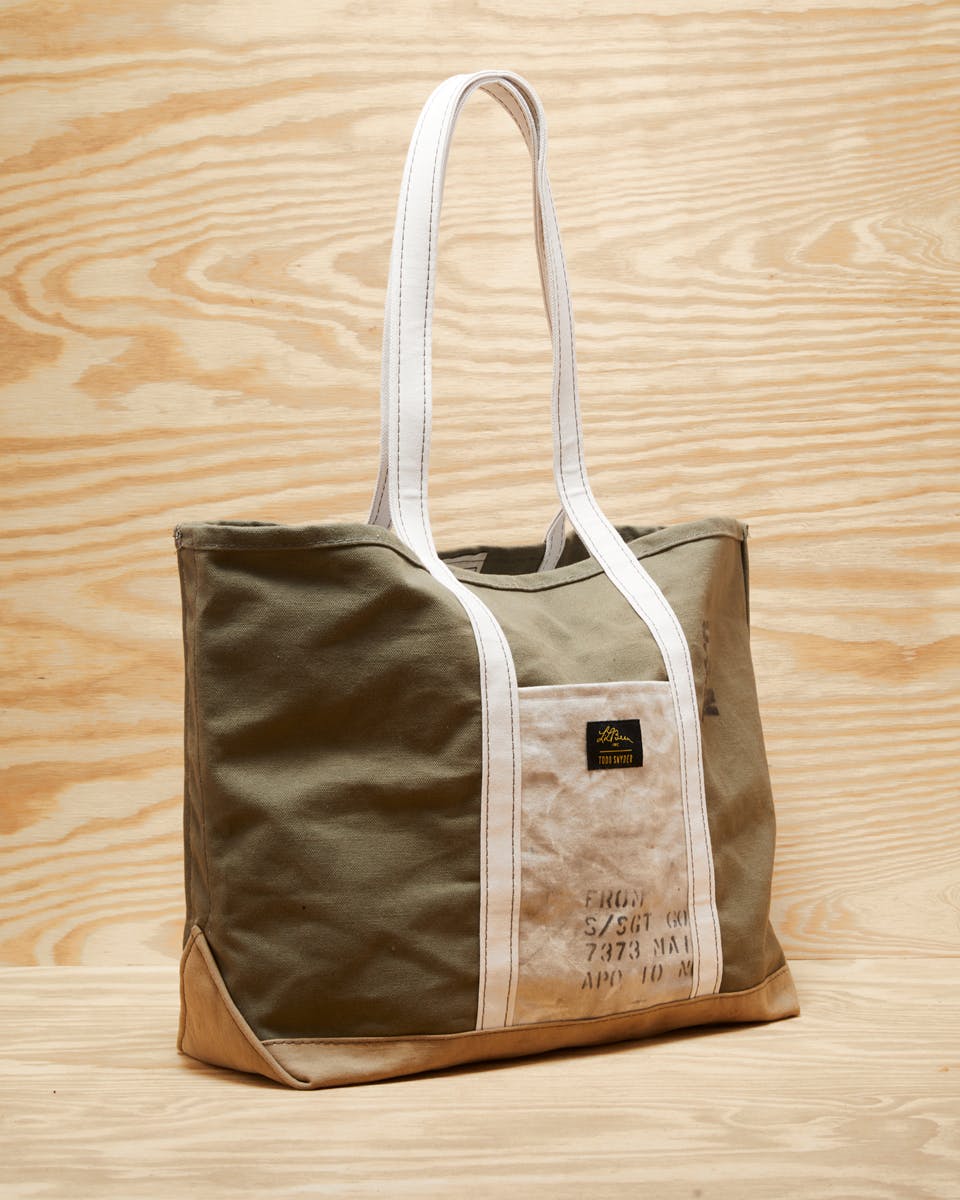 The bespoke creations are only available through the Todd Snyder at The Liquor Store outpost in Manhattan's Tribeca neighborhood. I'm sure plenty of Bean heads wouldn't mind getting a wider release of these bits but, at the same time, I get the rationale for the exclusivity.
Not only are there very few boots and bags to go around but stuff like this deserves to be handled IRL. When you touch a garment that's been thoughtfully upcycled, it makes a lot more sense than viewing it on a screen. Greg Lauren, who knows his way around regenerated militaria, would surely agree.
I dunno if it's fair to say that LL Bean is having "a moment," if you will, what with the craze for all things retro but it is especially well-positioned to ride the reappropriated workwear wave for however long it crests.