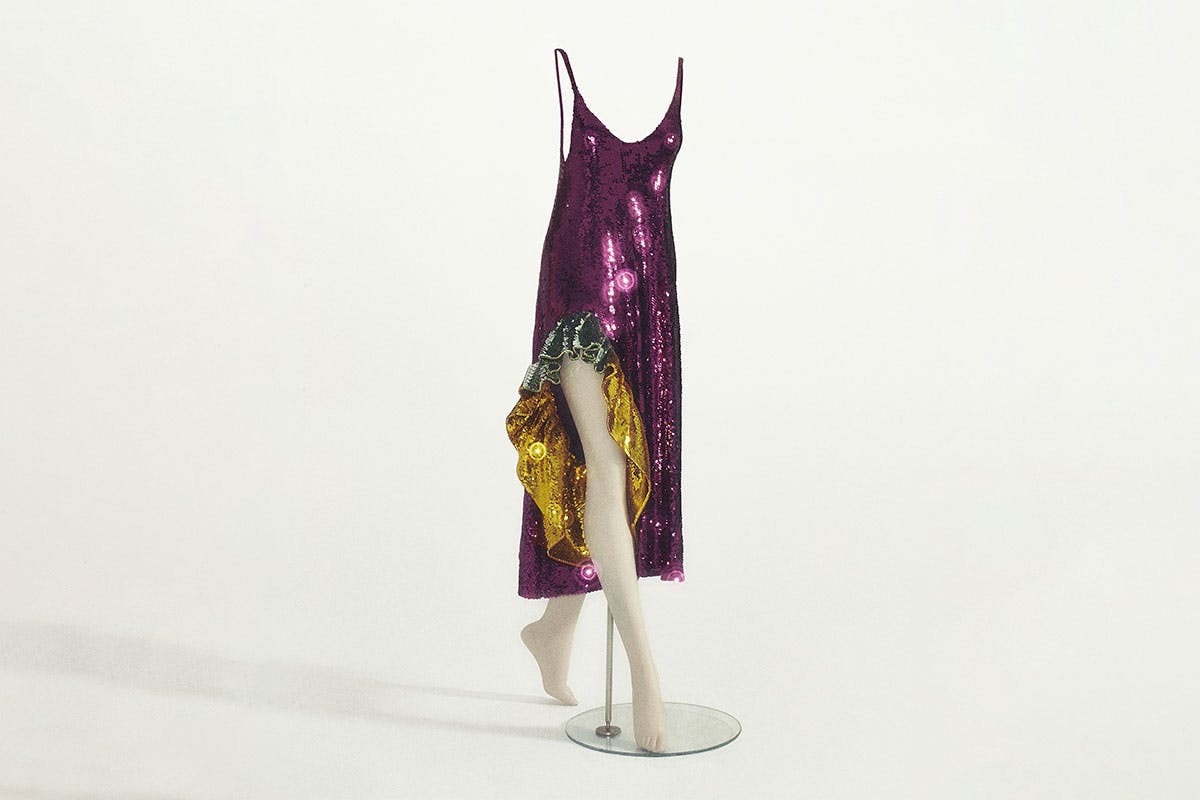 Brand: Loewe
Season: Spring/Summer 2022
Buy: SSENSE, MATCHESFASHION
Editor's Notes: All aboard the tilt-a-whirl that is Loewe's SS22 collection.
Creative director Jonathan Anderson looked to the work of Italian painter Jacopo da Pontormo to fuel his latest outing, an experimentation with dimension, material, and optical illusion.
Described as "neurotic, psychedelic, completely hysterical," the collection is indeed kooky — in the chicest way possible.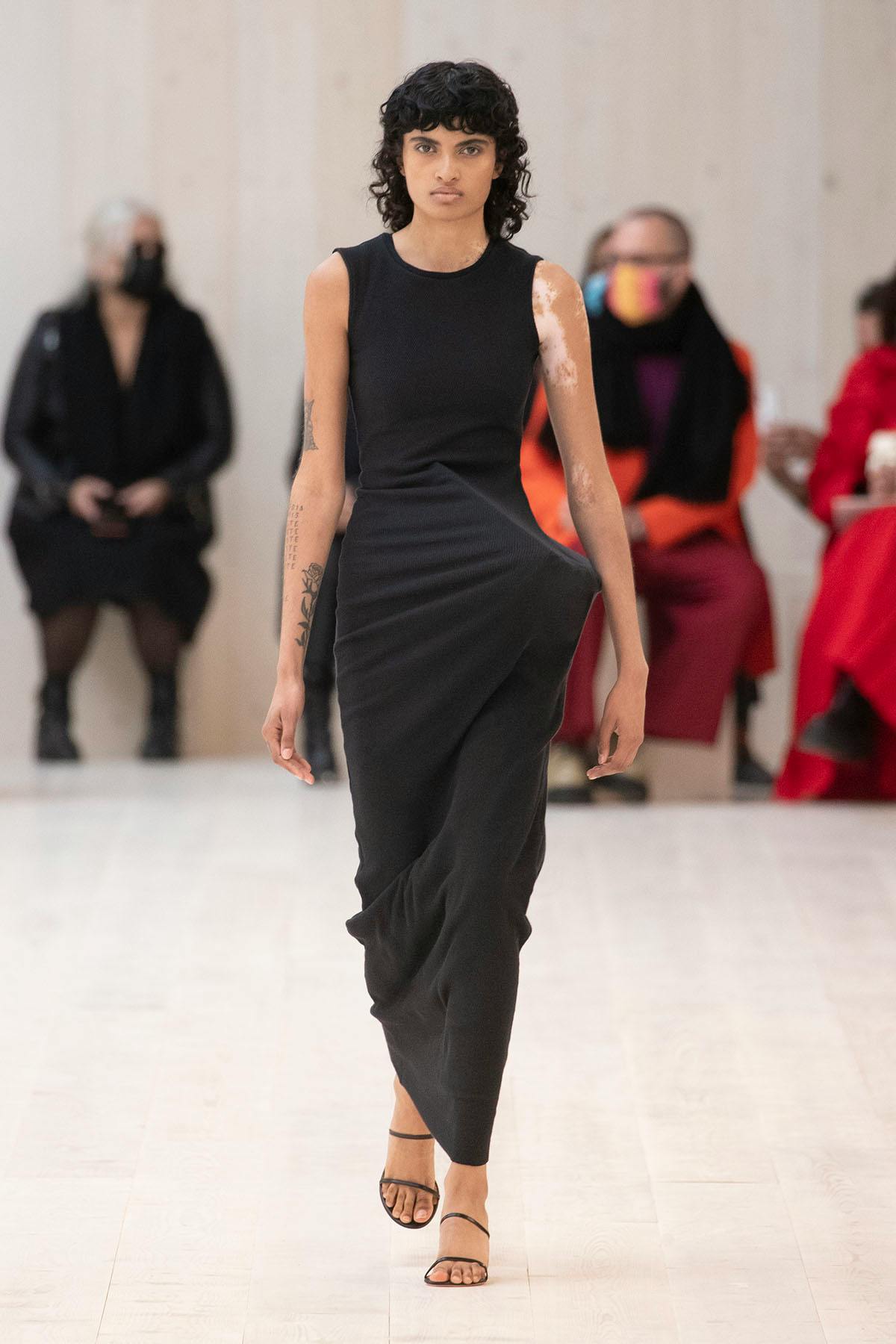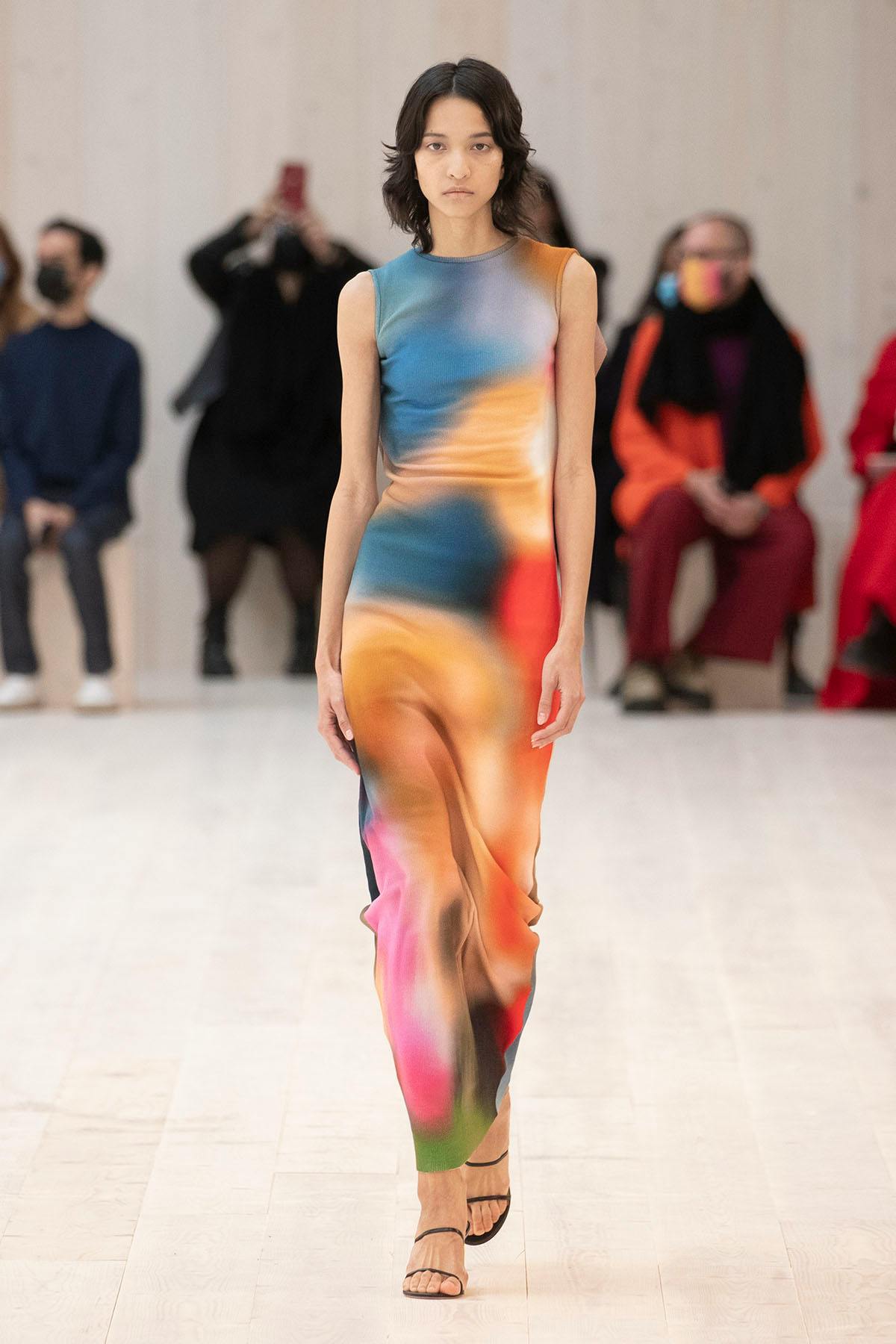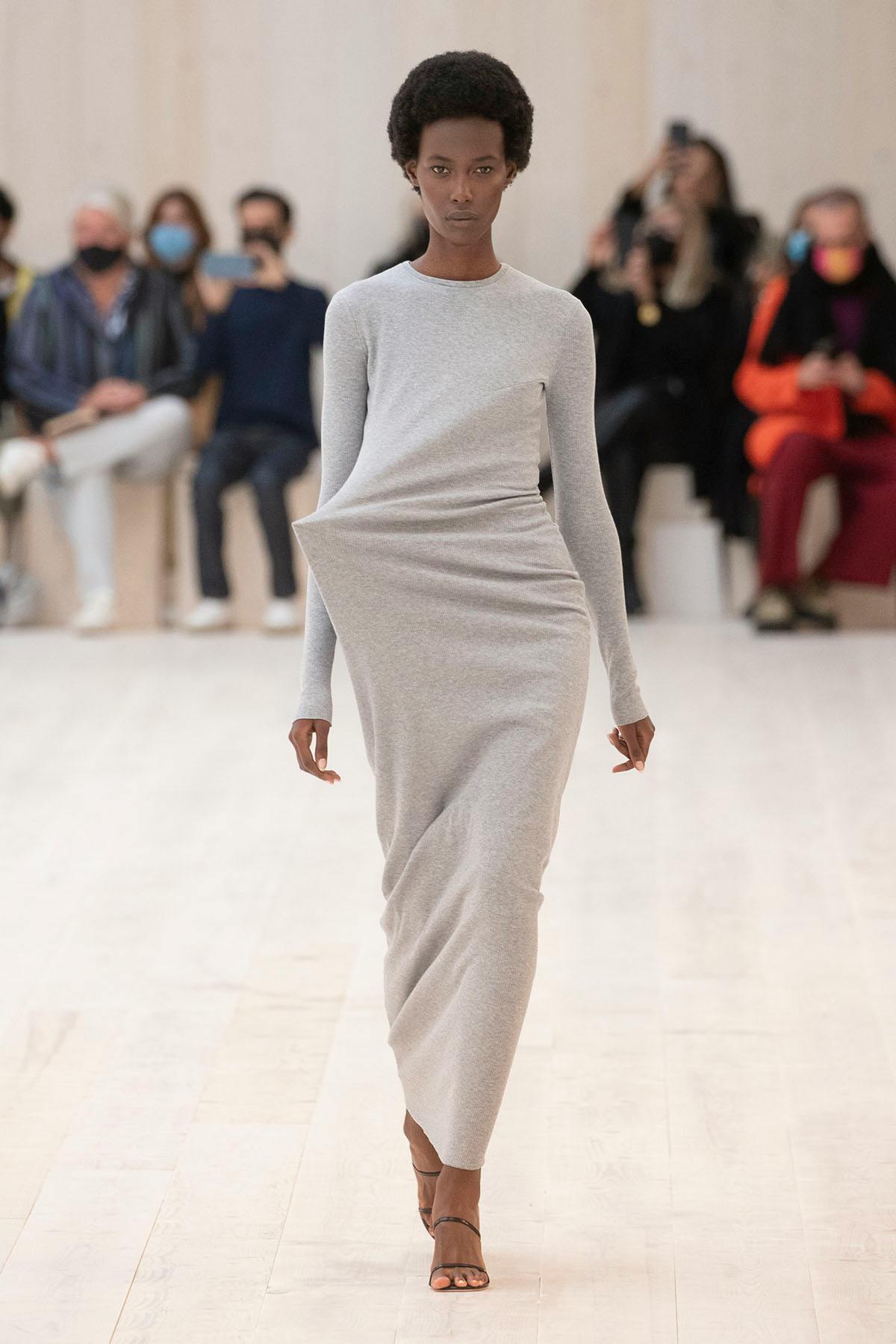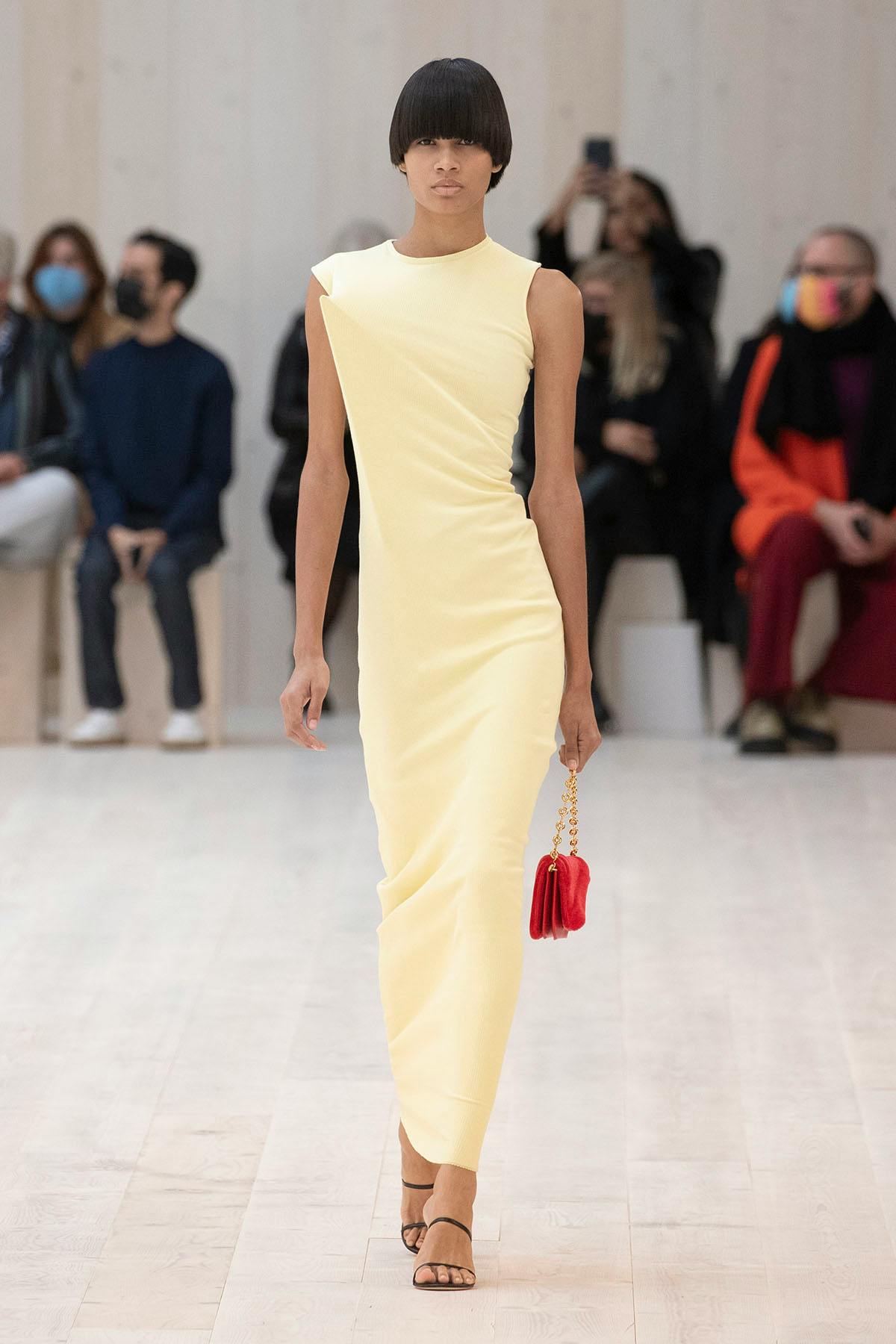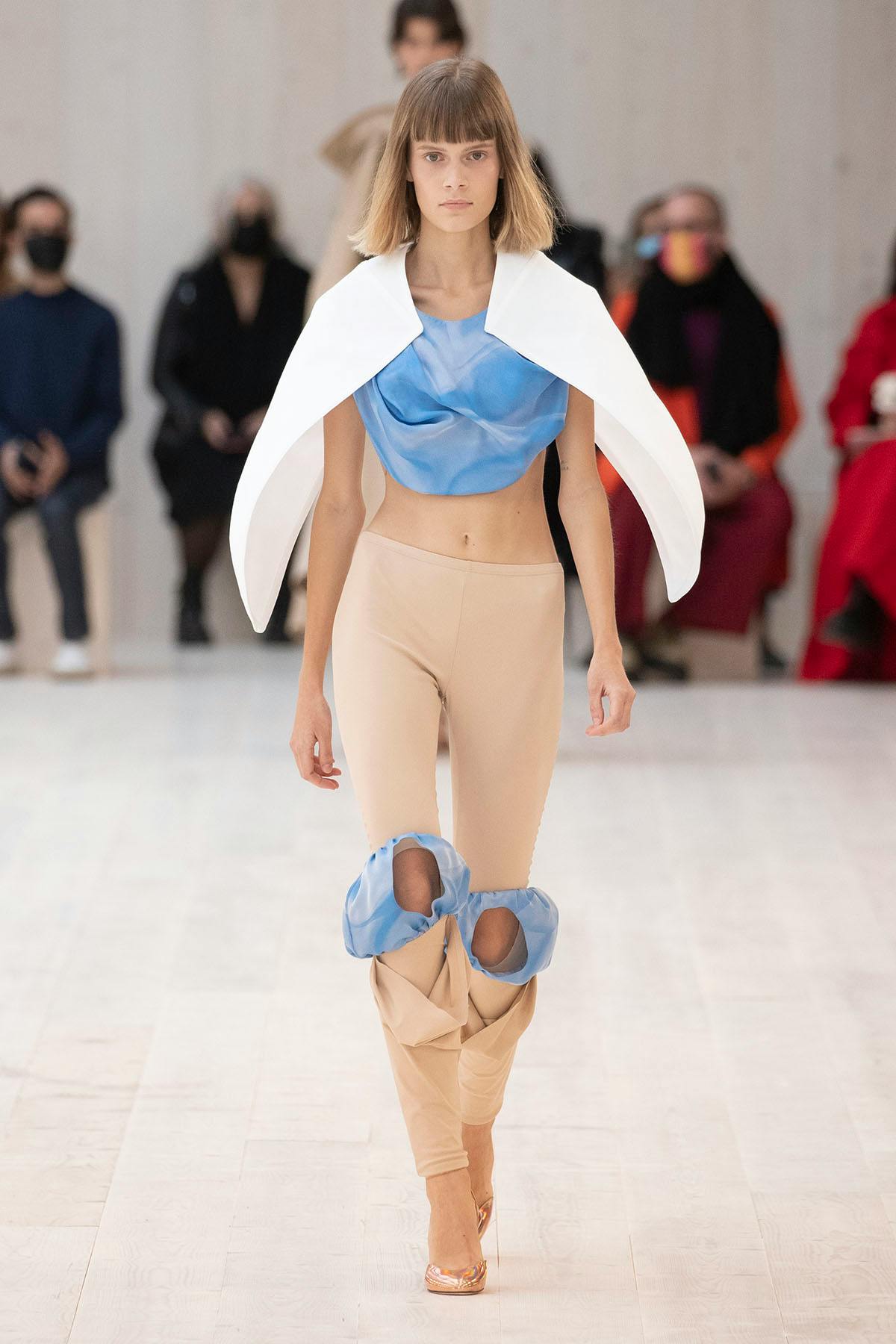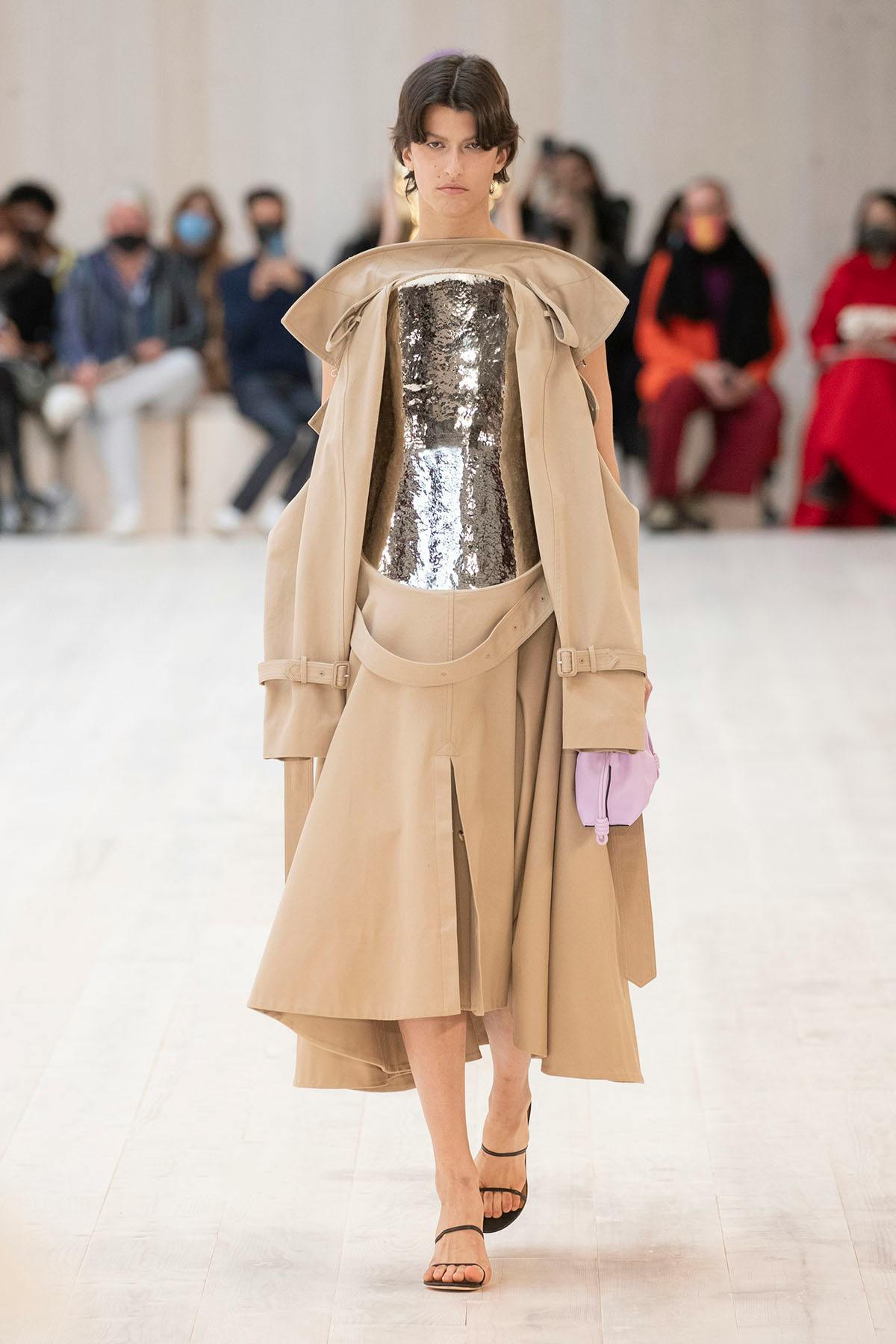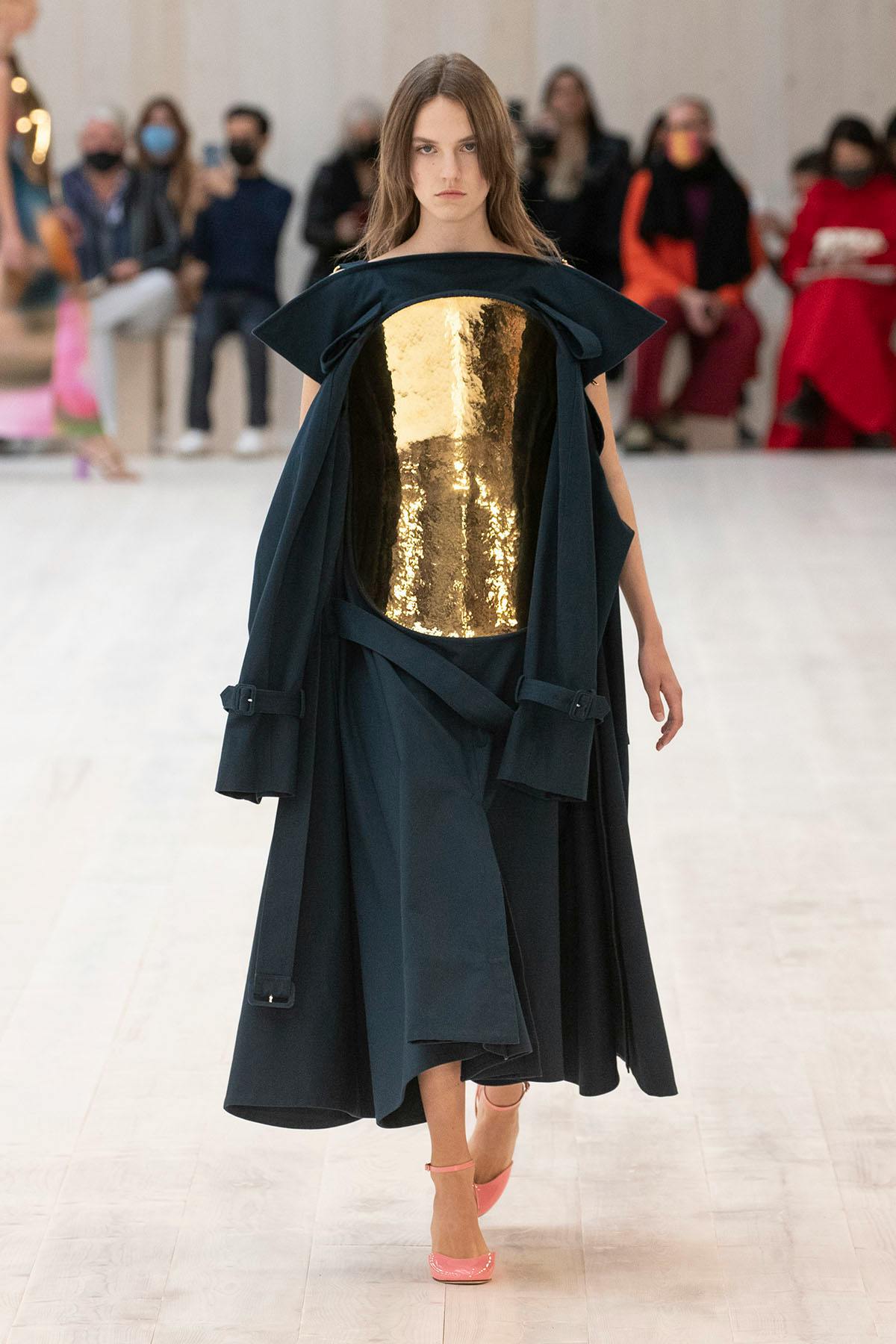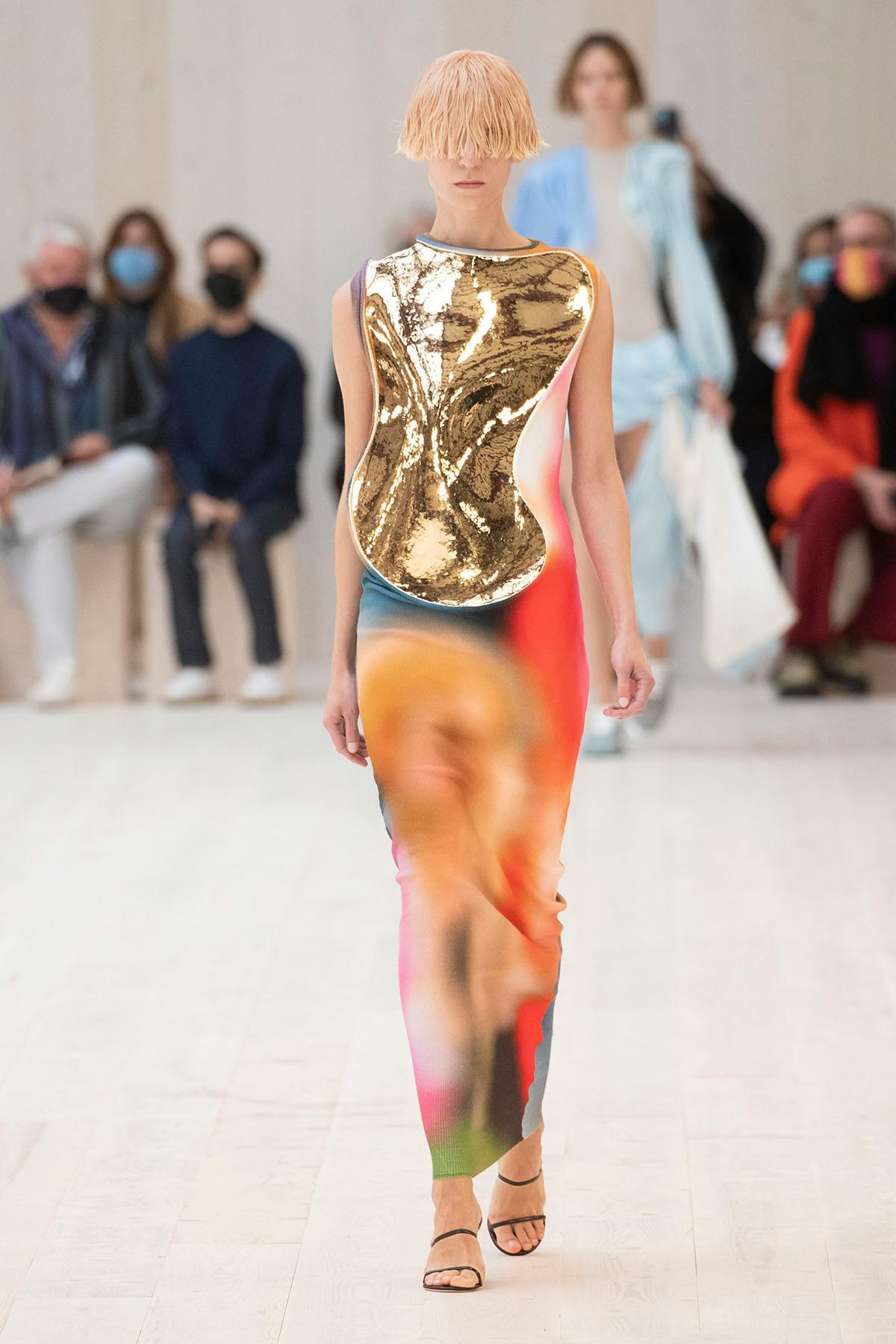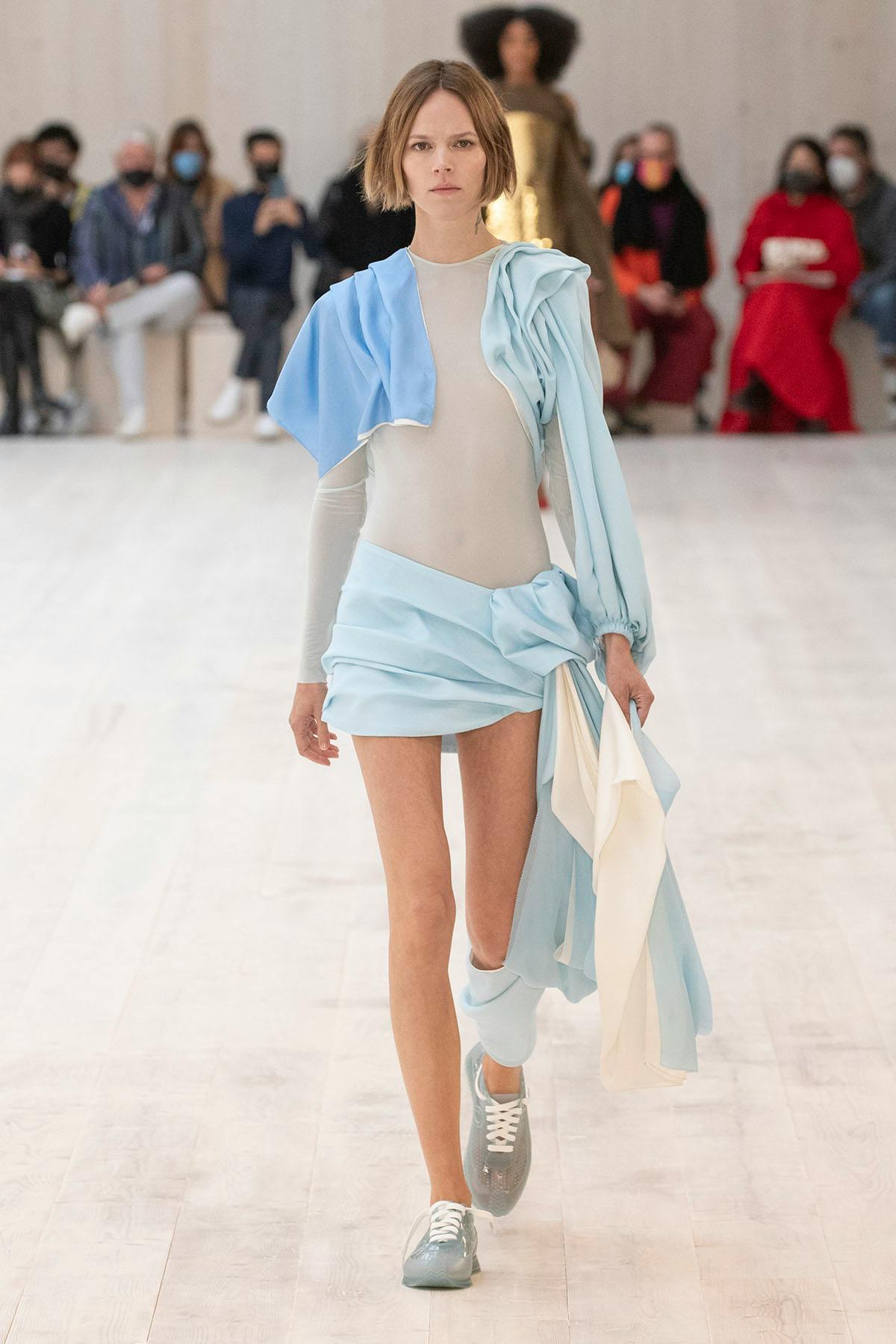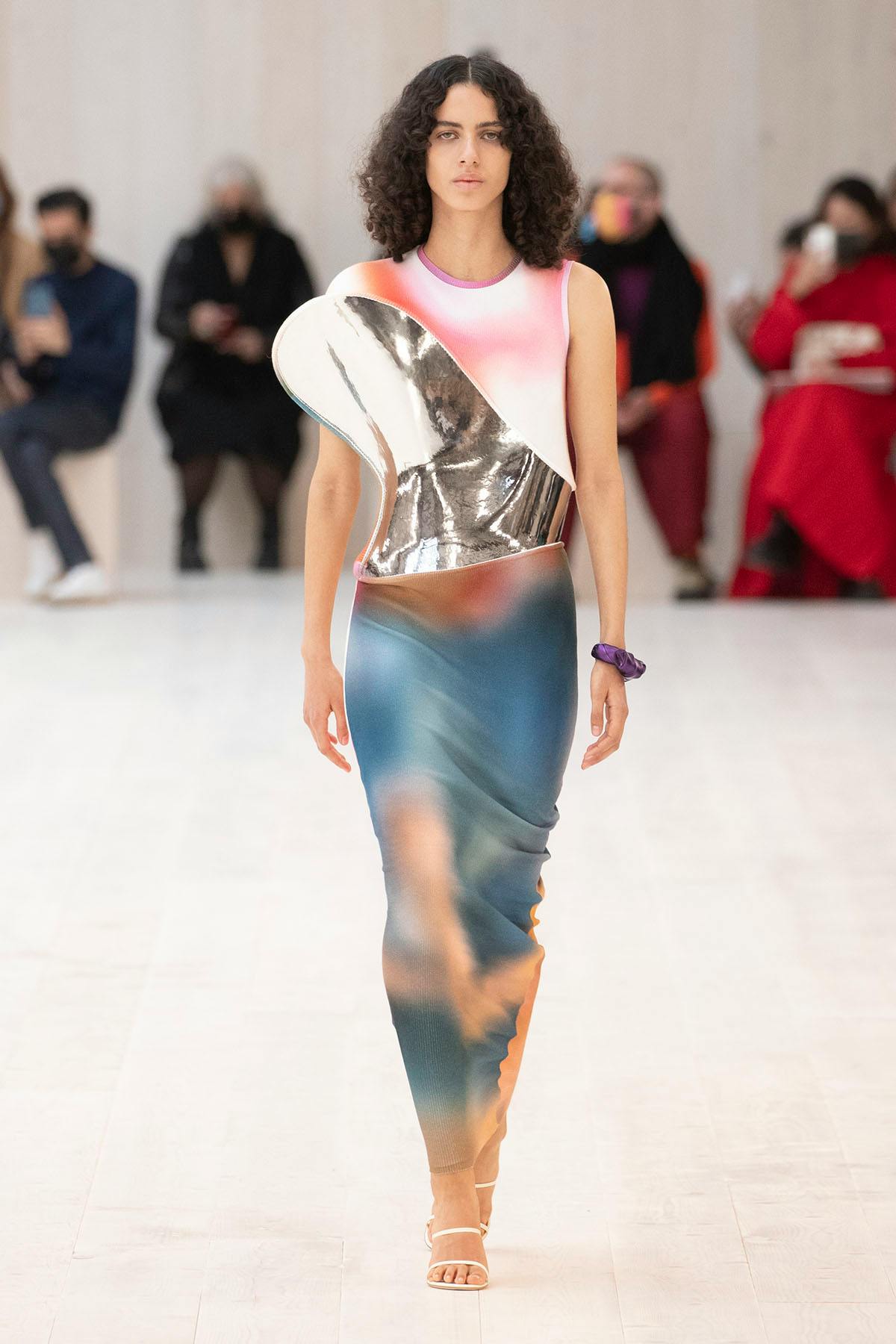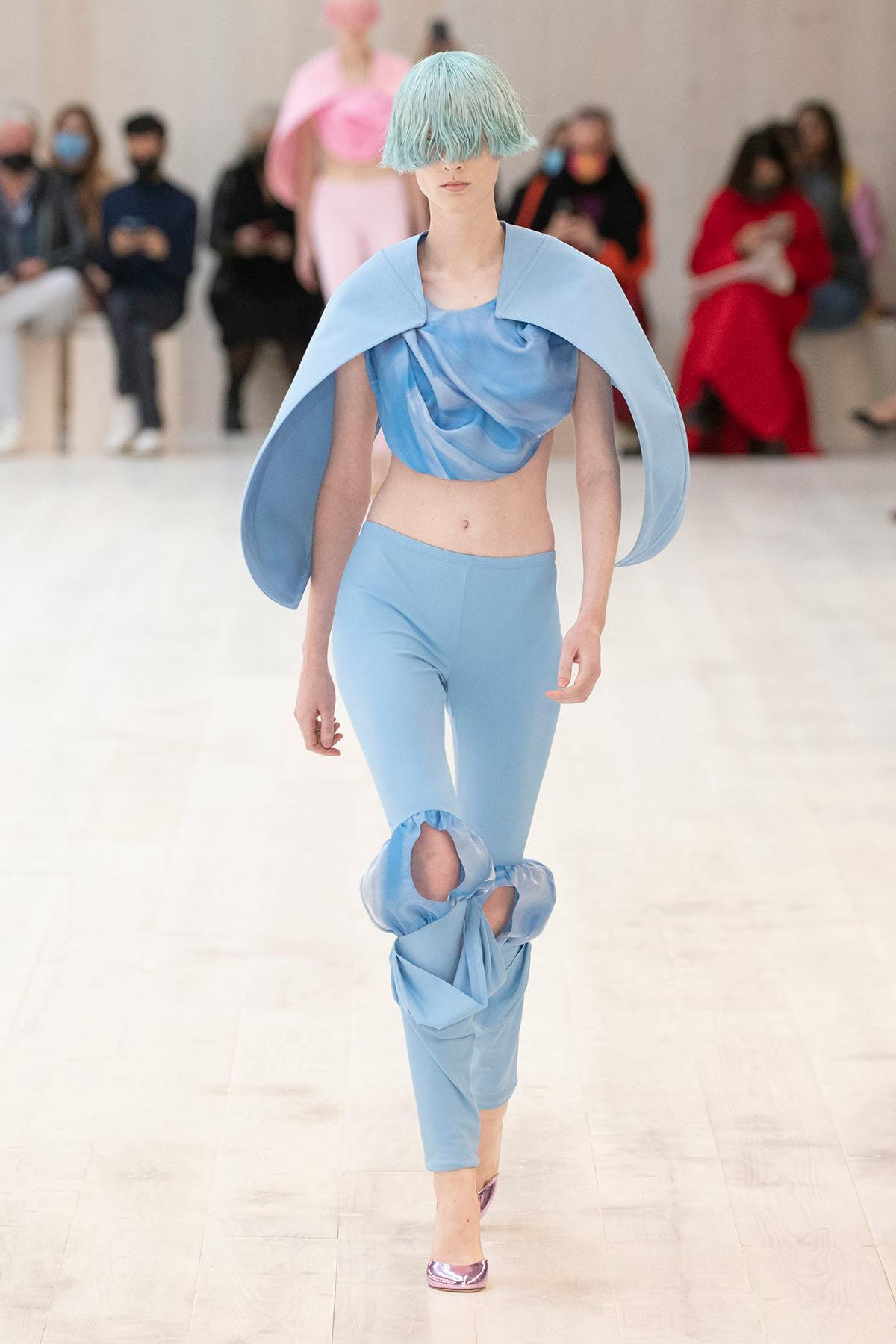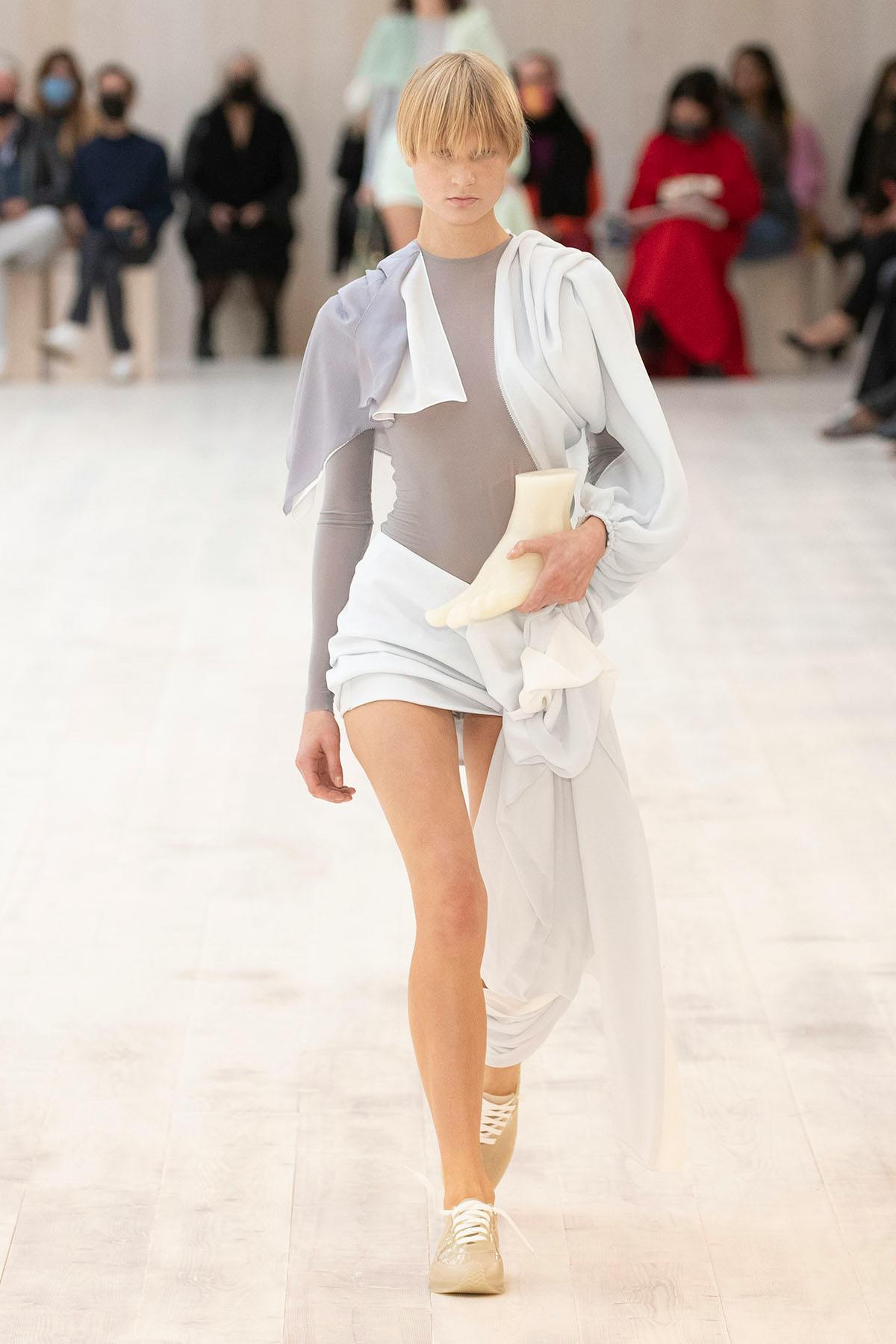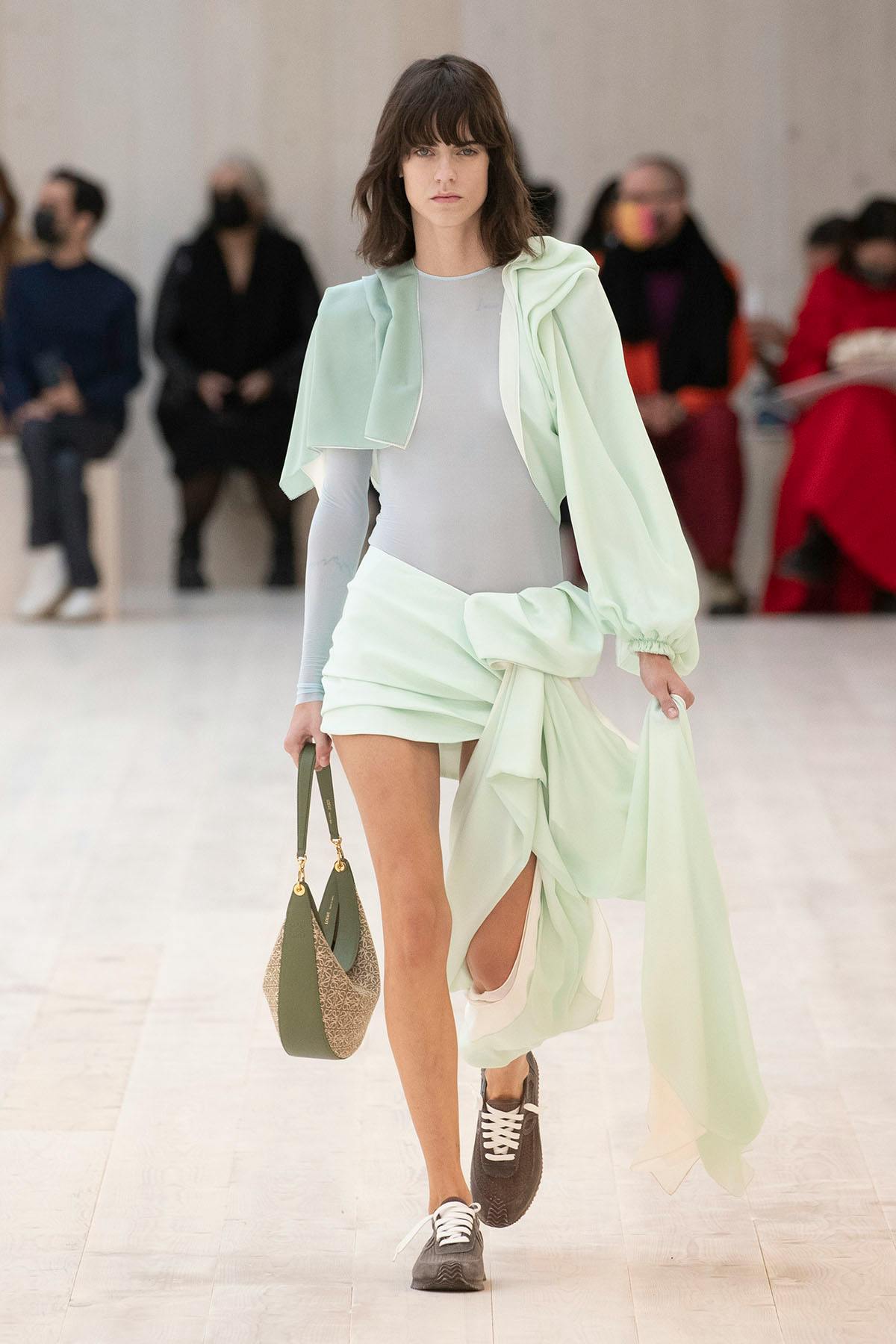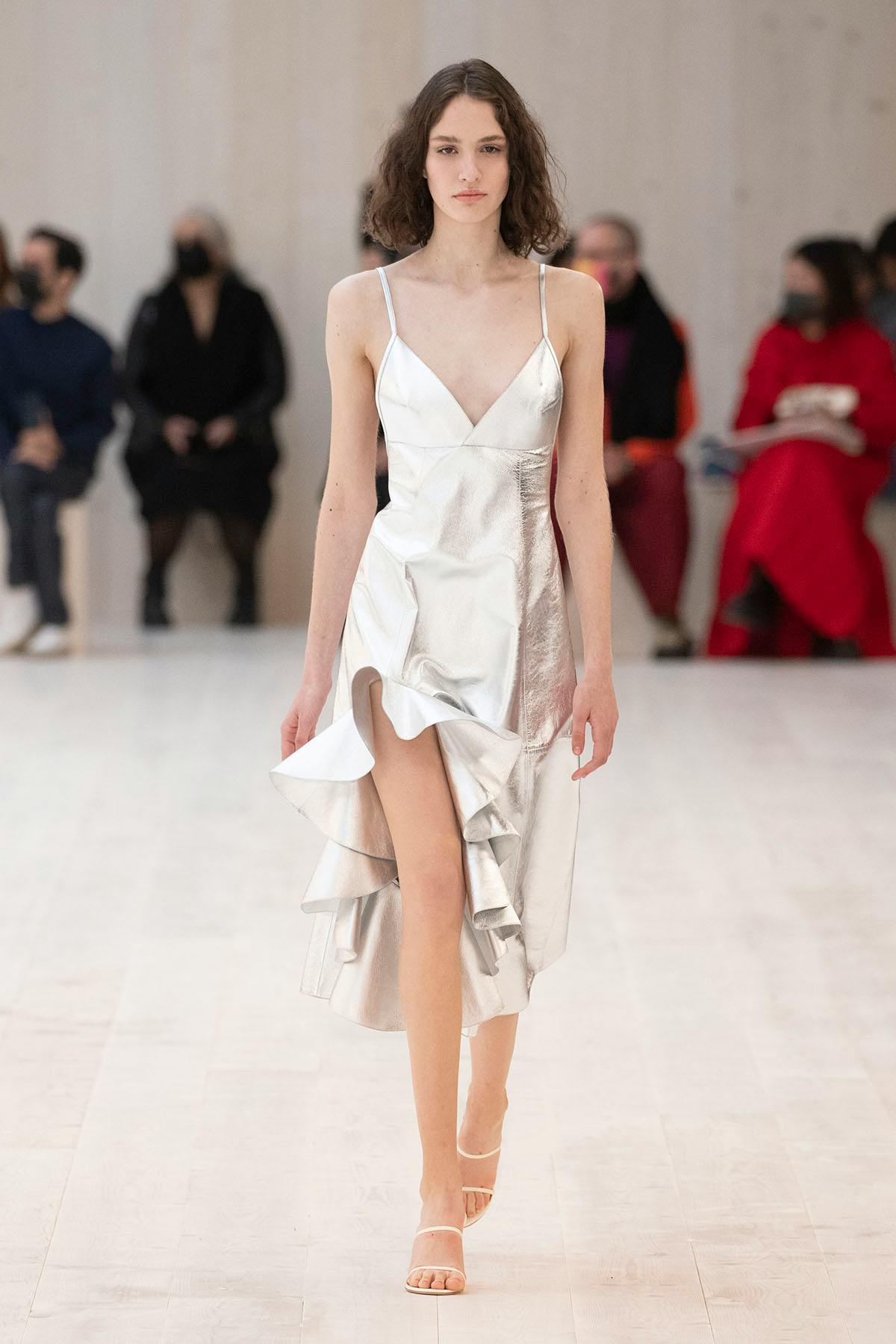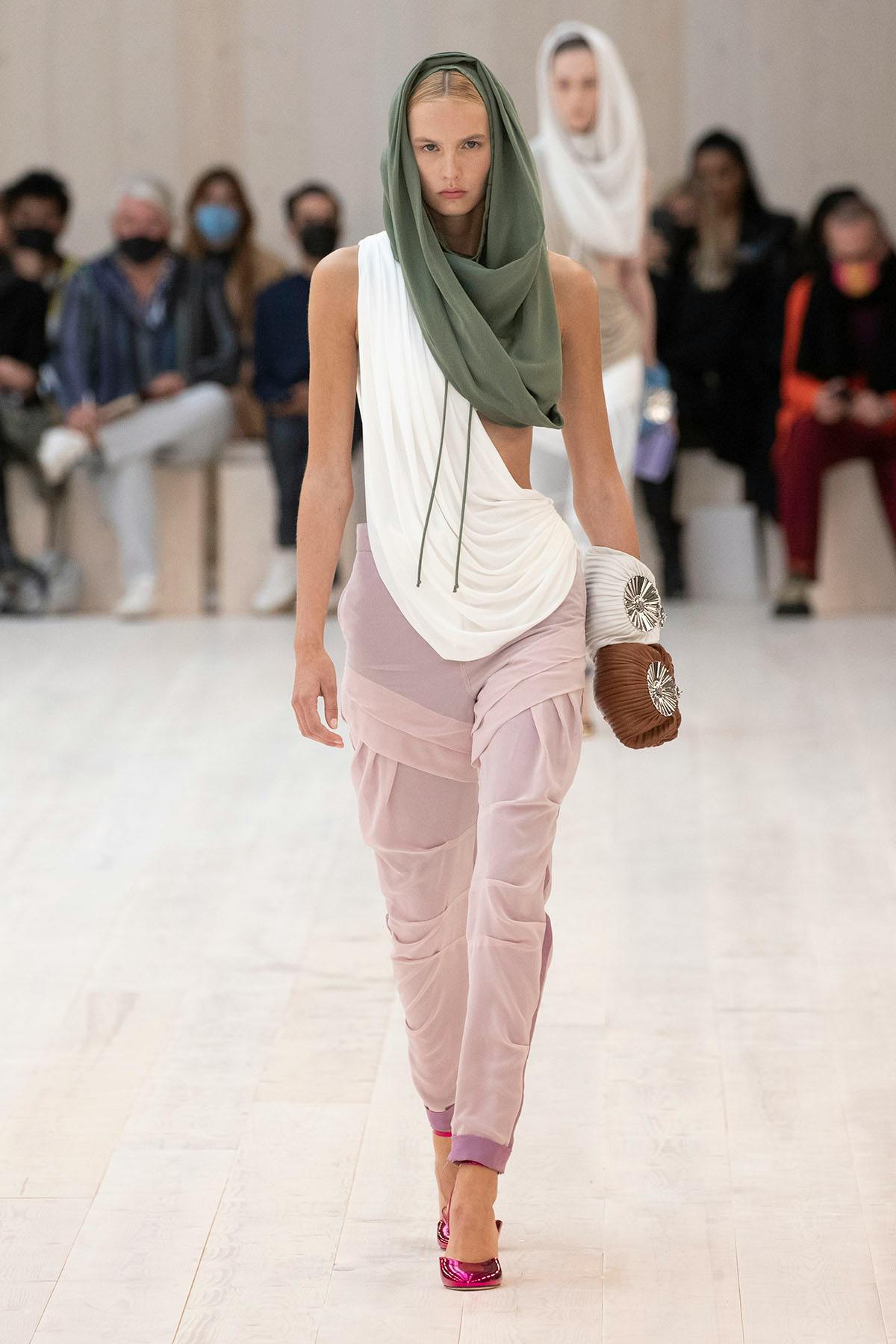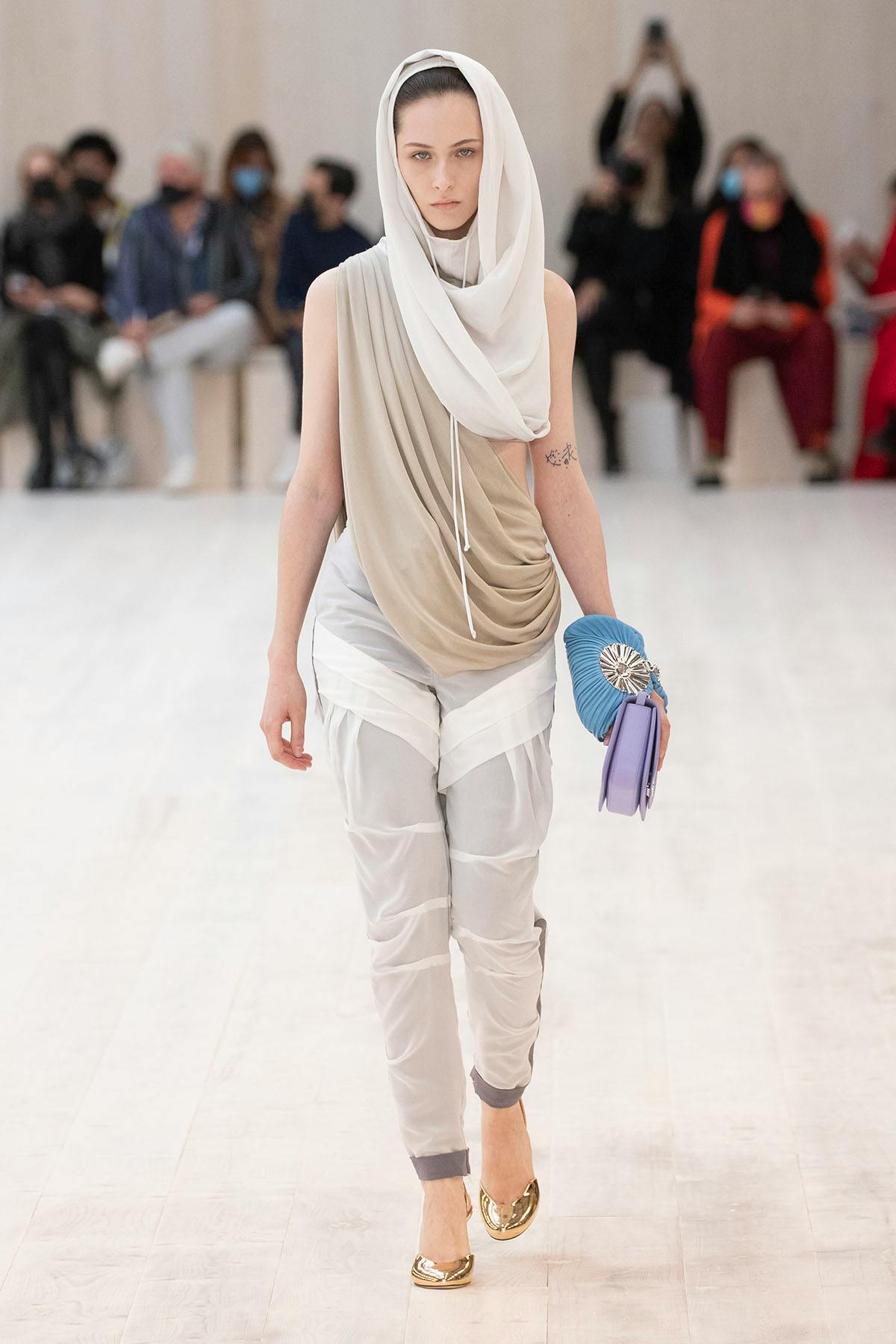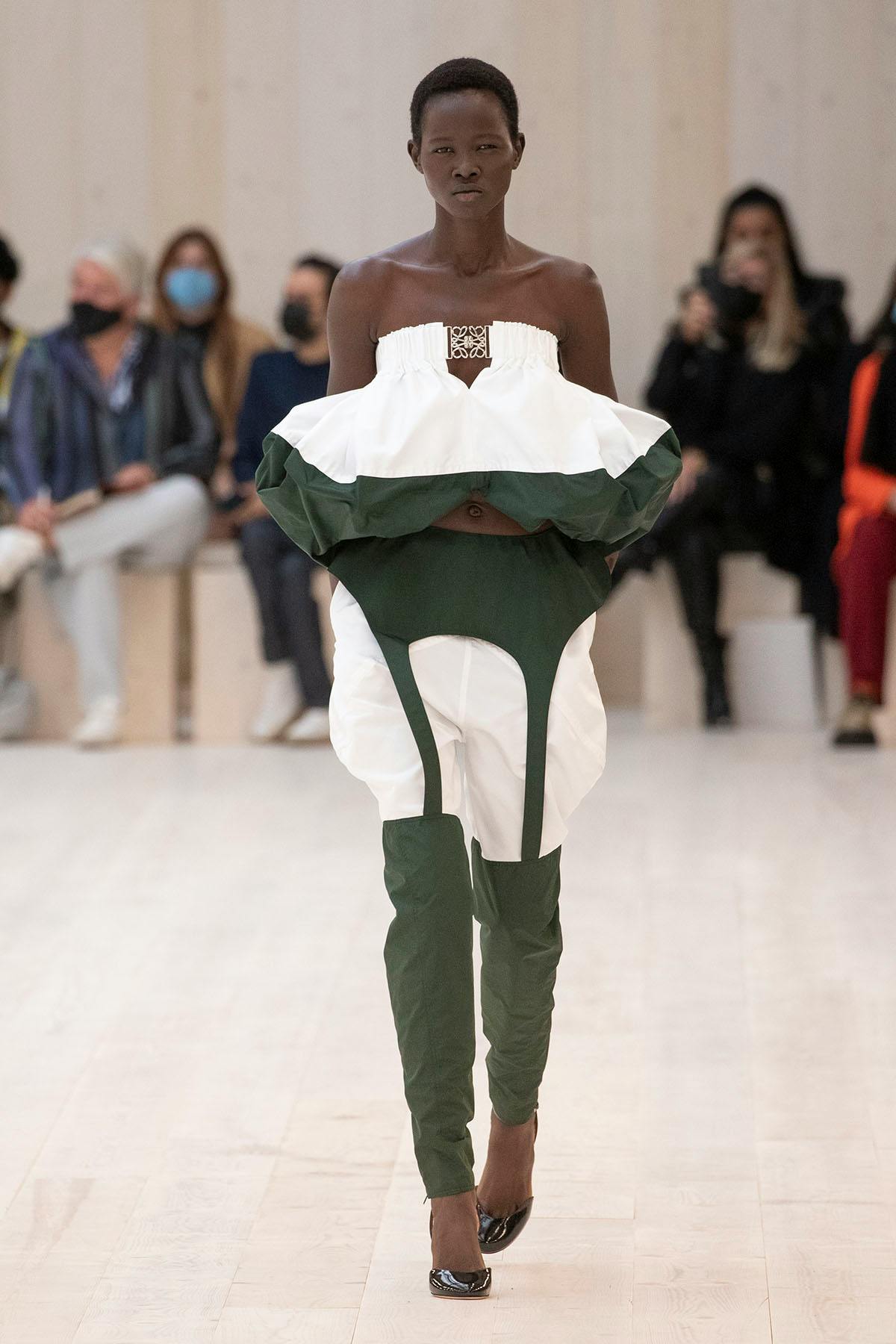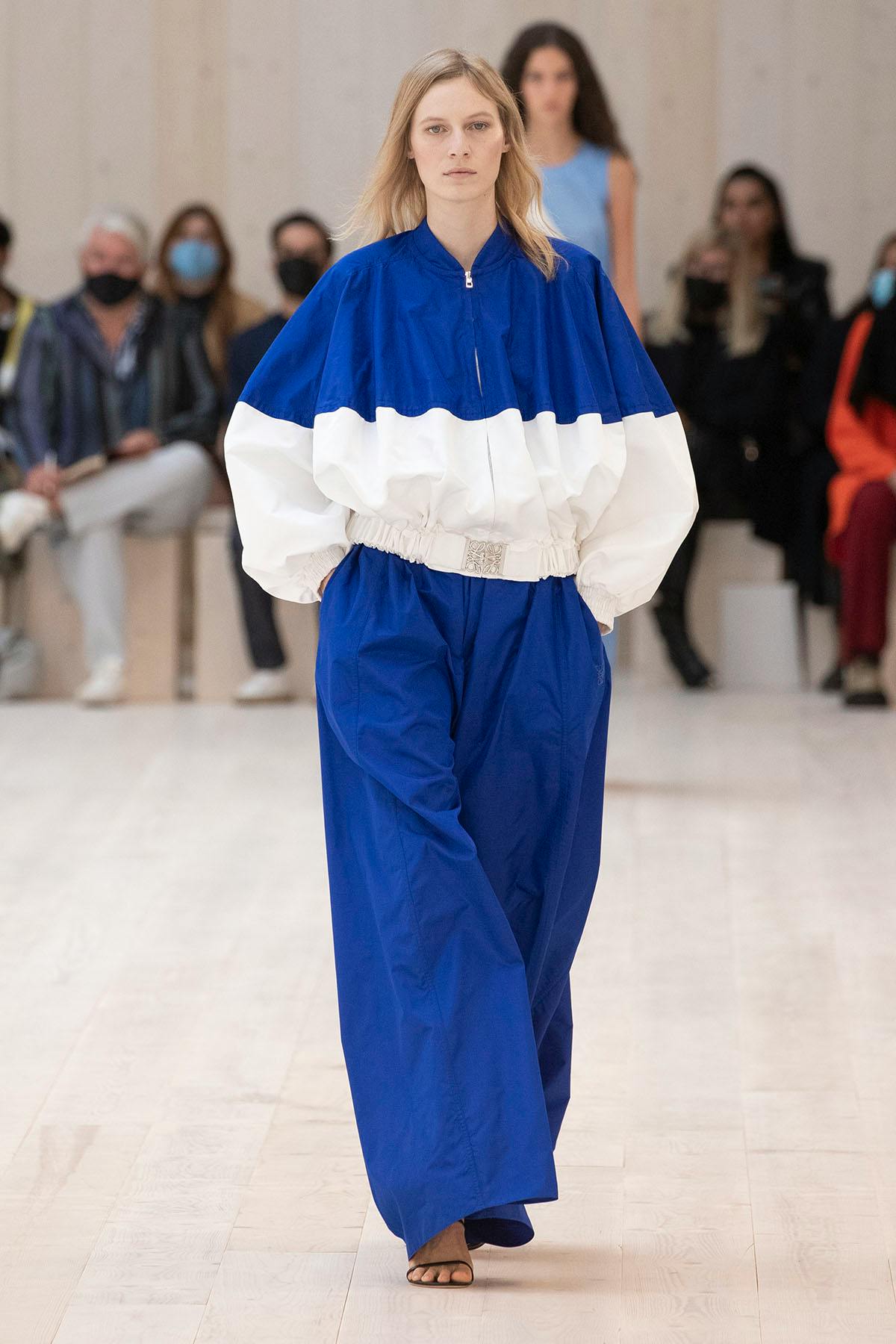 Otherwise body-hugging dresses are built with metal wiring that juts out at odd angles, distorting the figure. (Pontormo, known for his off-kilter perspective, would be pleased.) Trench coats are worn backwards, fashioned into off-the-shoulder gowns that dangle with two vestigial sleeves. Turtle-neck sheaths feature clear resin "breastplates," peek-a-boo moments that recall the look of oil spilt on sheer fabric.
Some particularly show-stopping shoes boast hyper-realistic heels sculpted to resemble bottles of nail polish, cracked eggs, and bars of soap — ready-mades for the feet. Loewe's Transformers-esque bracelet bags also made an appearance, this time with silver hardware.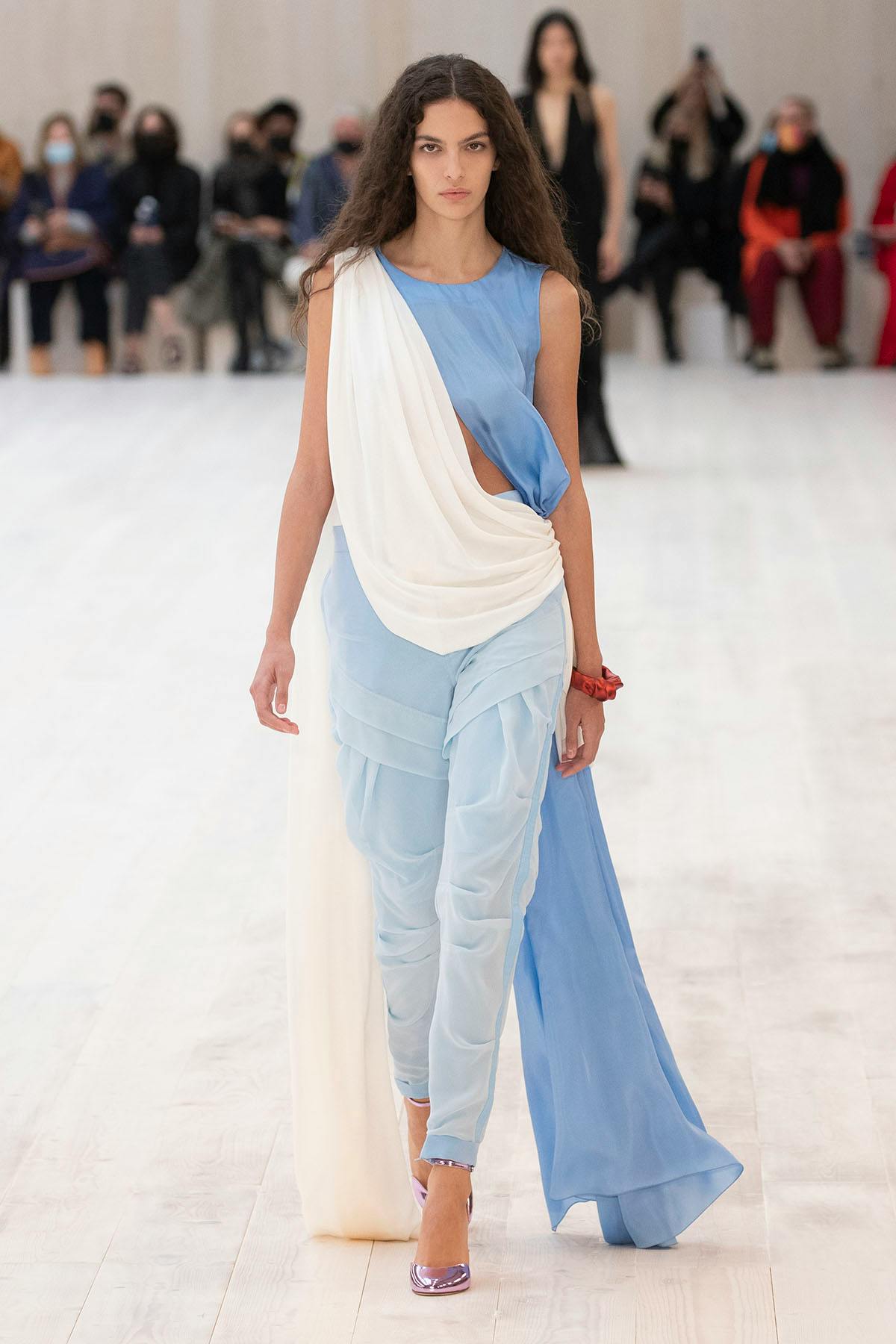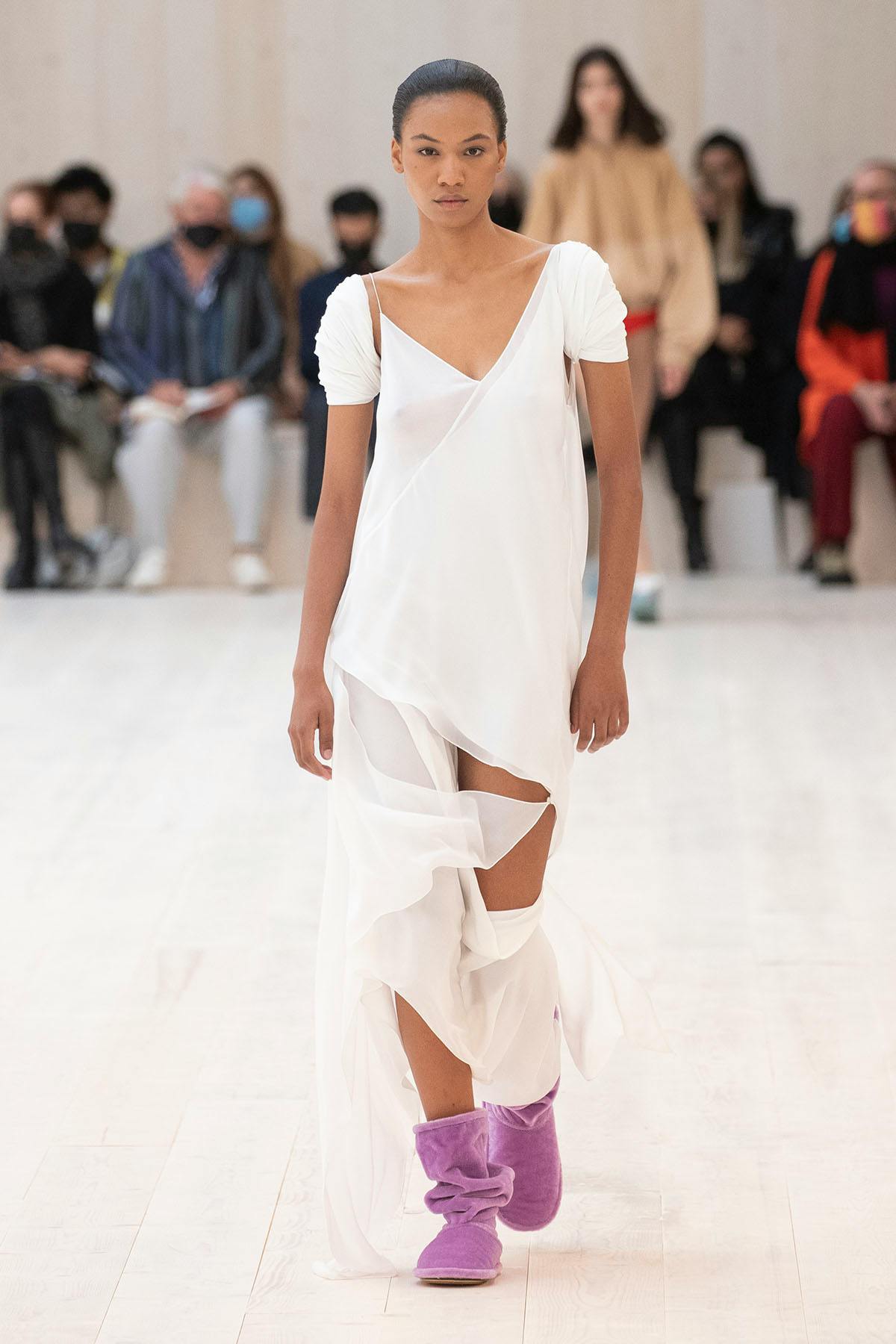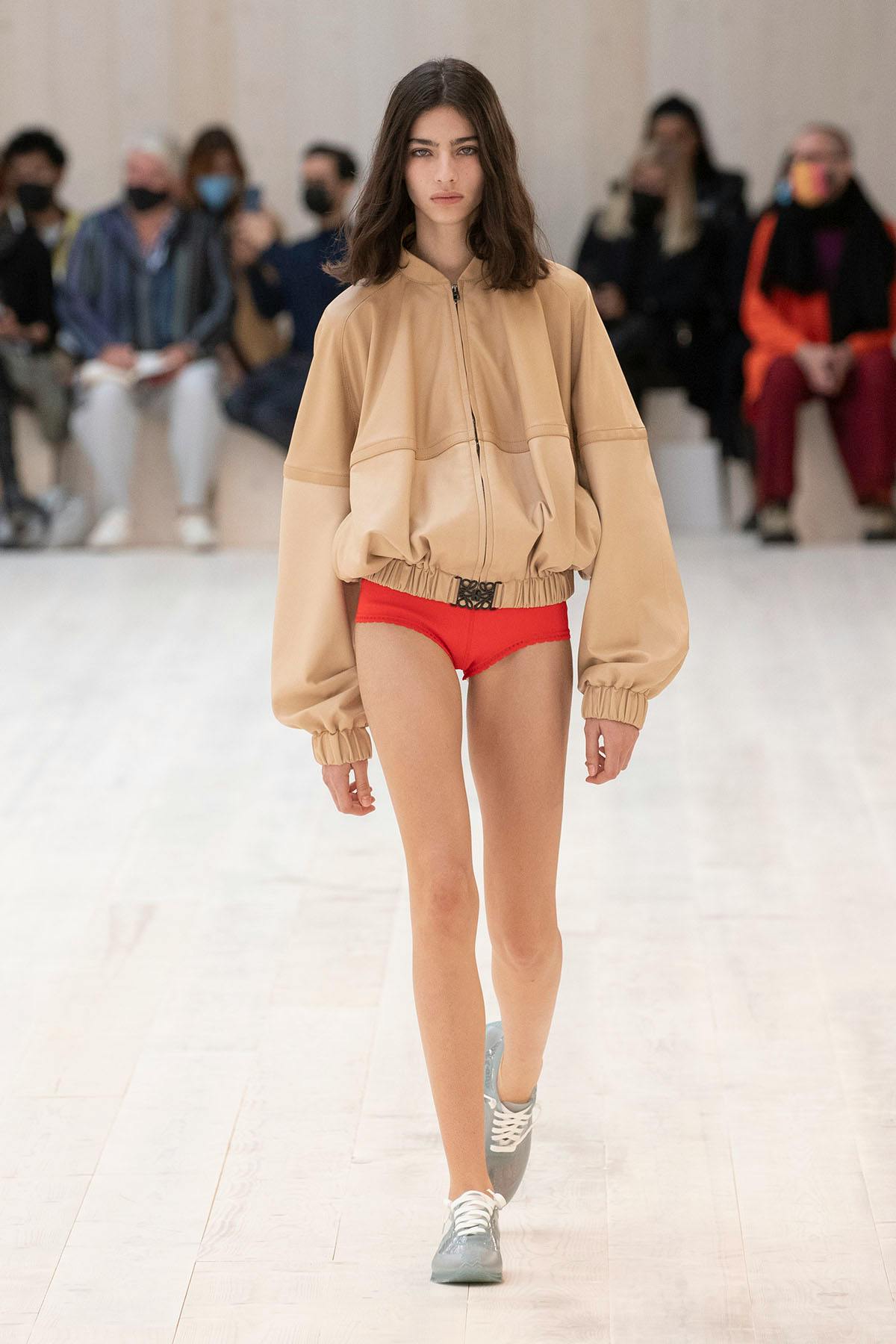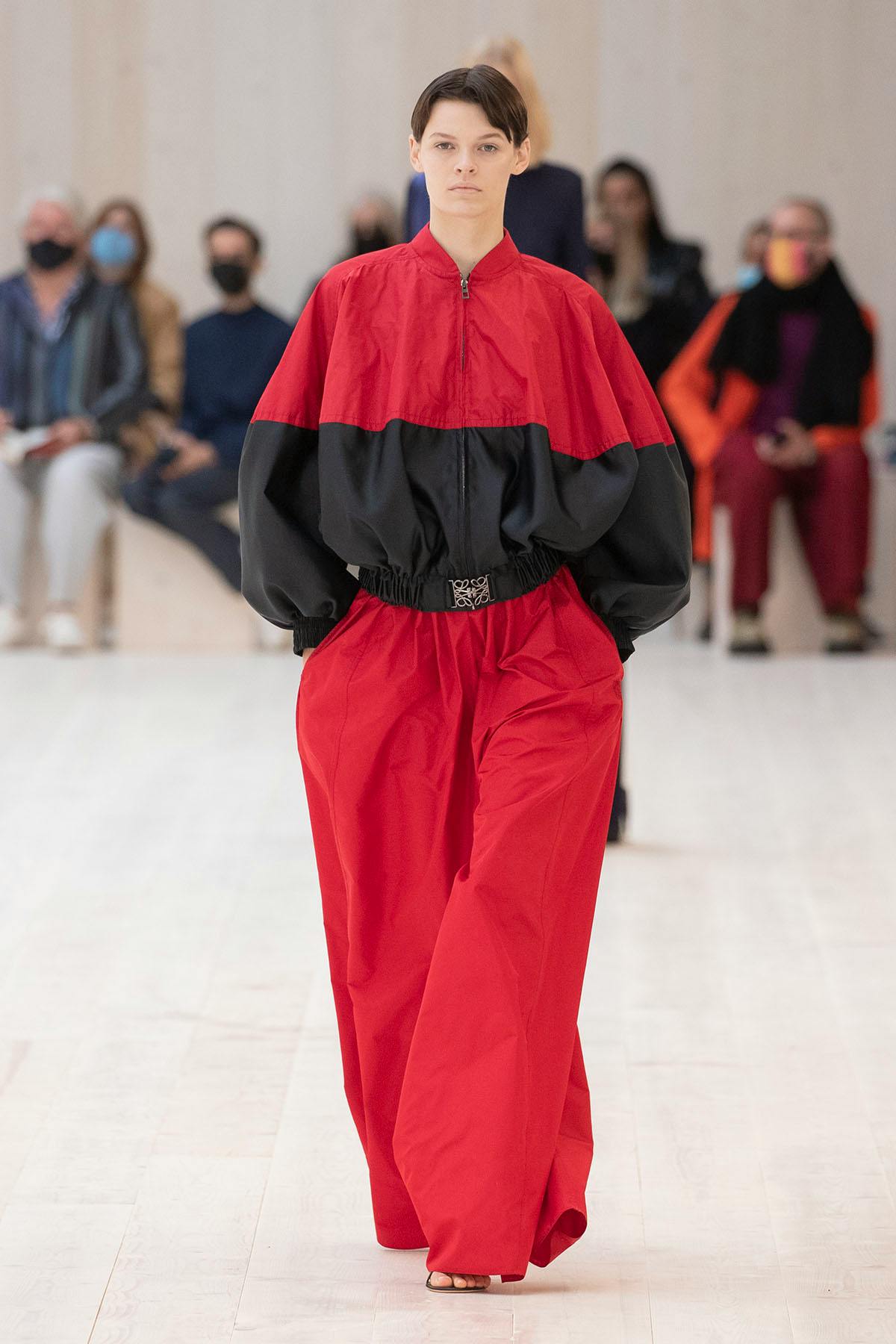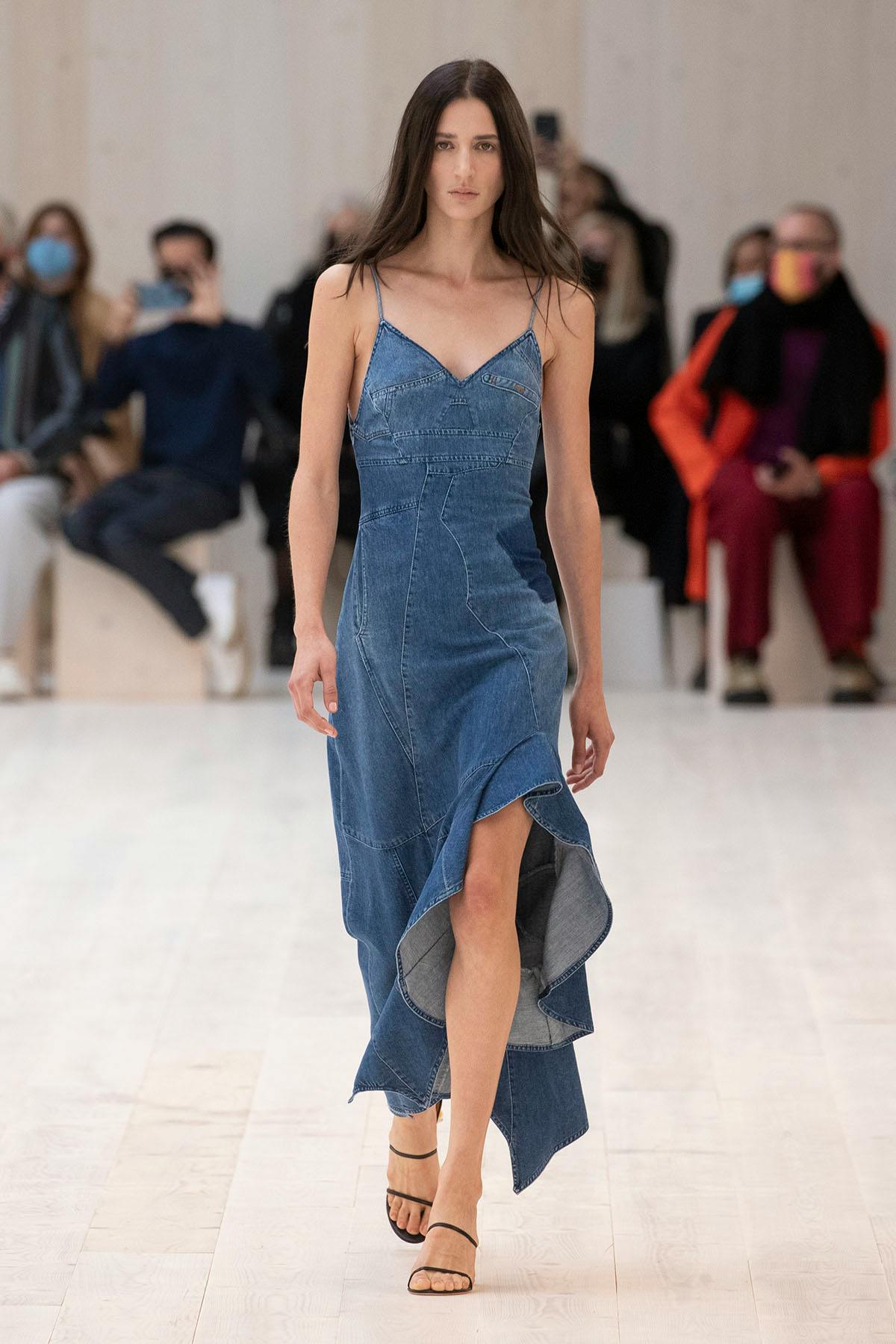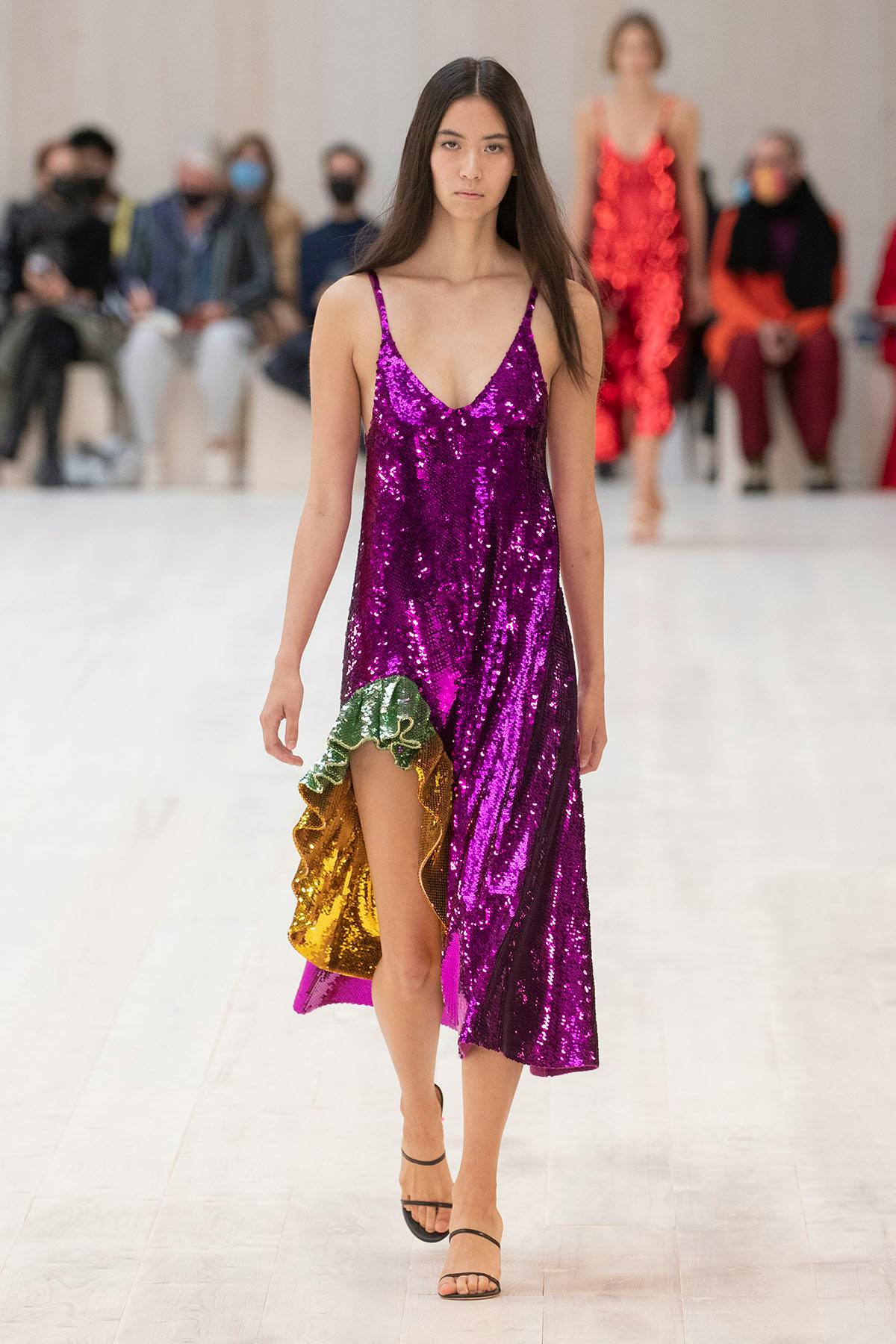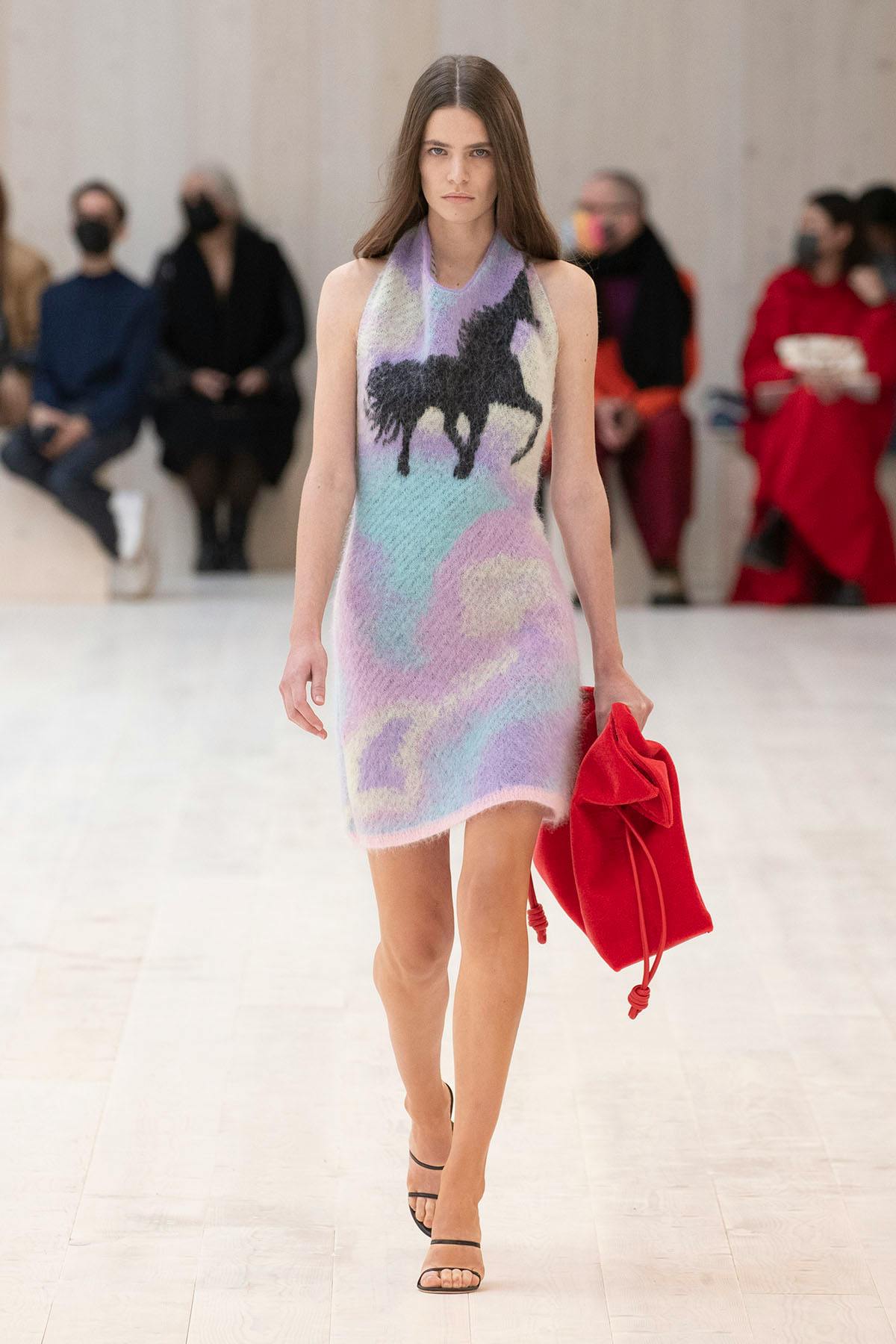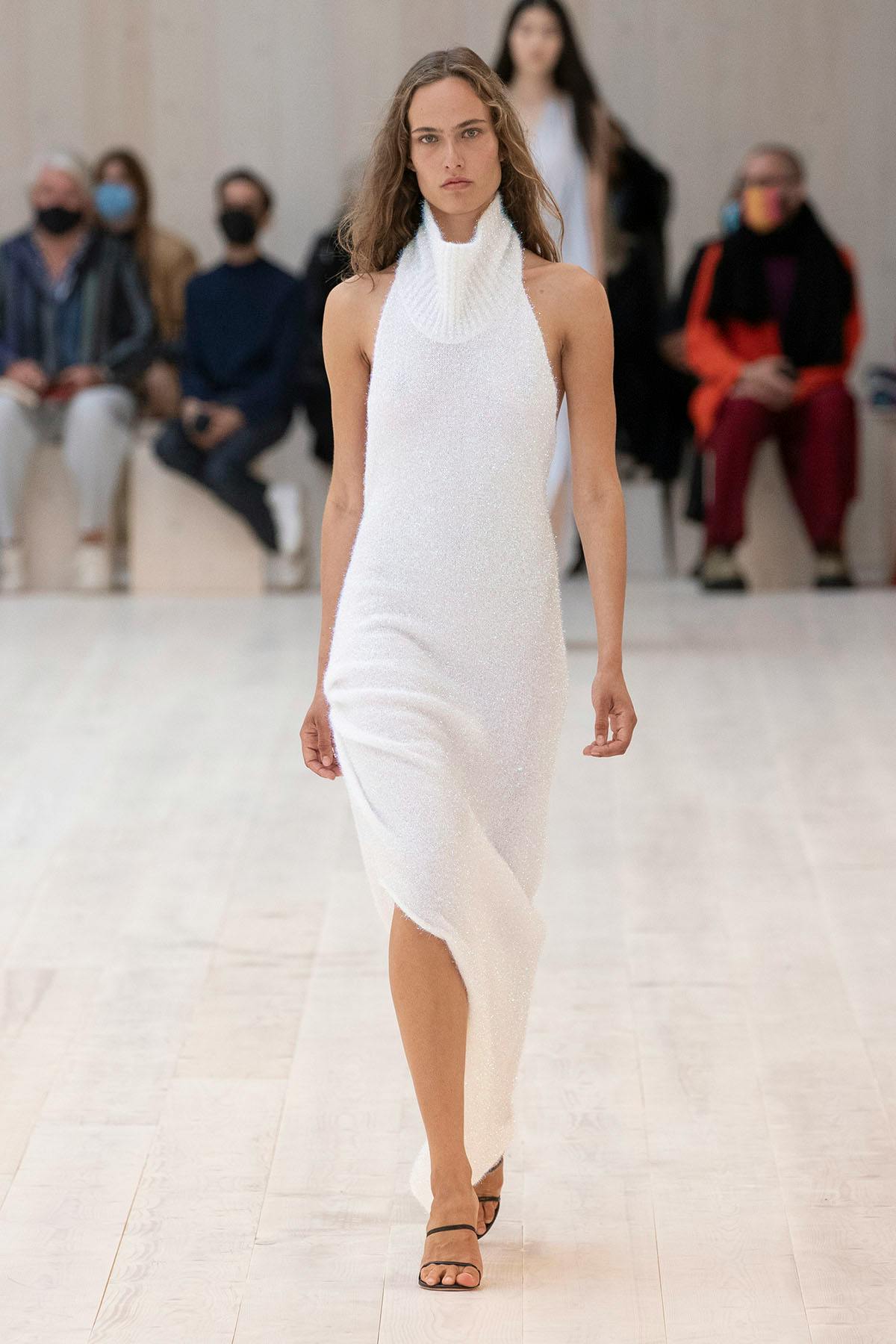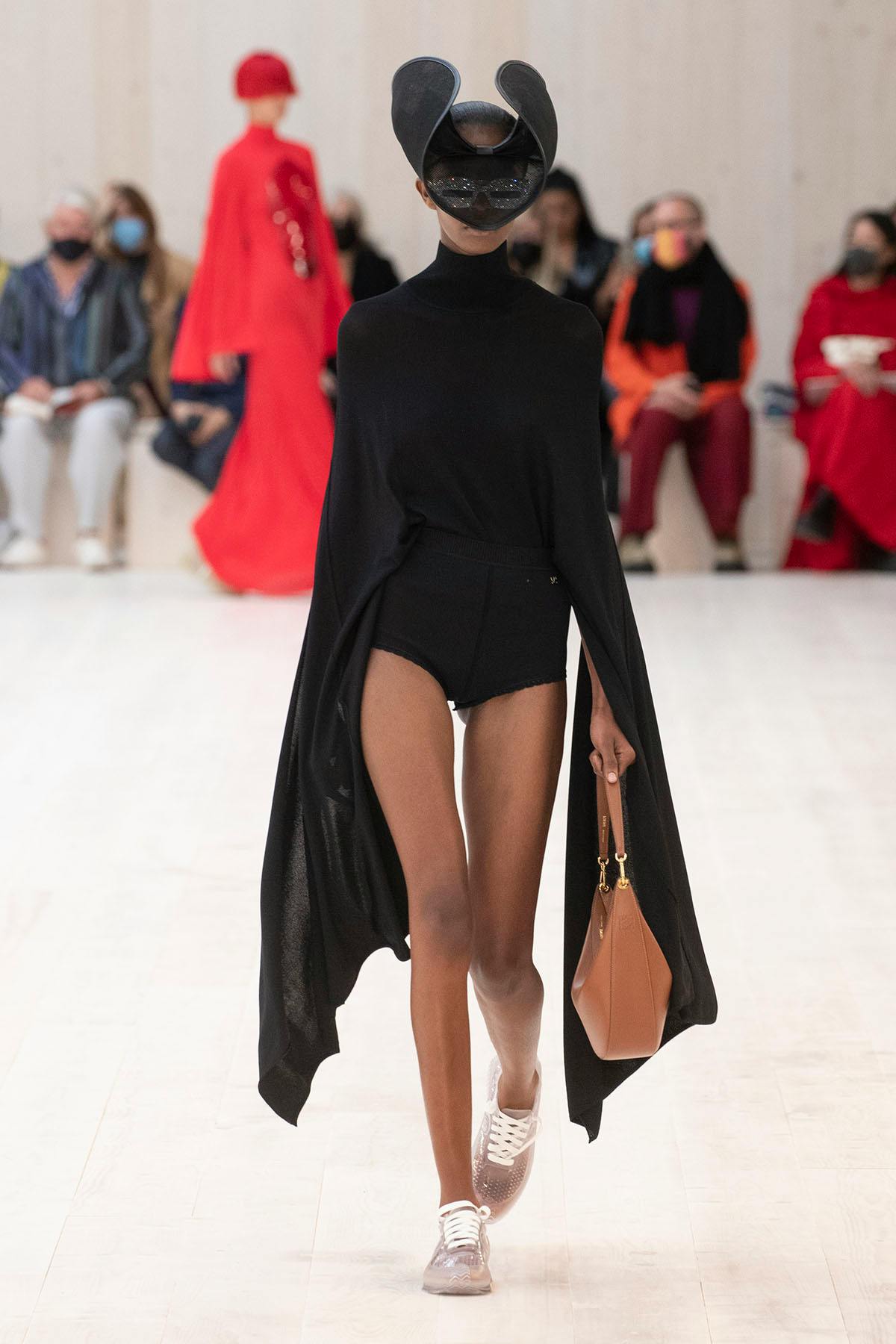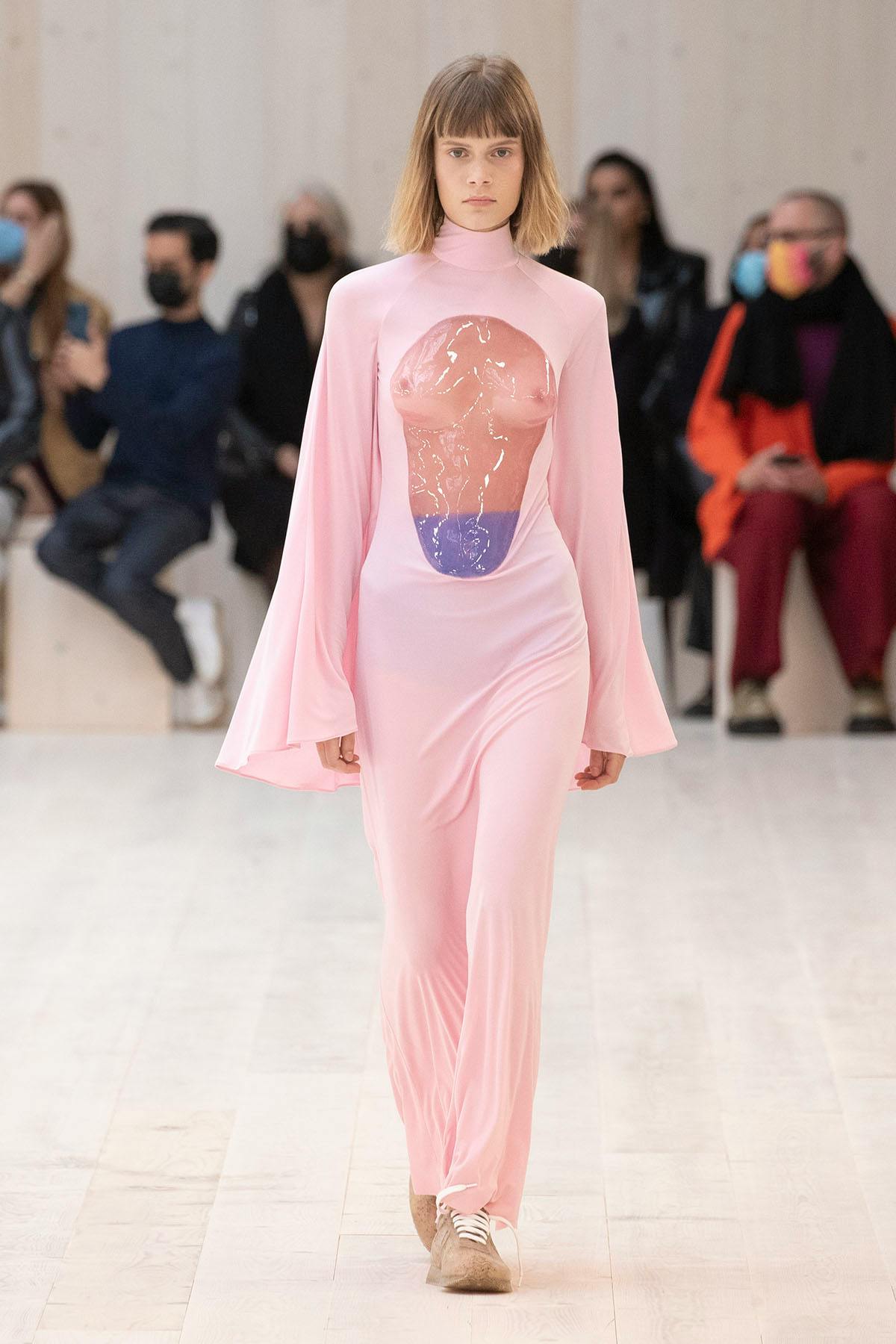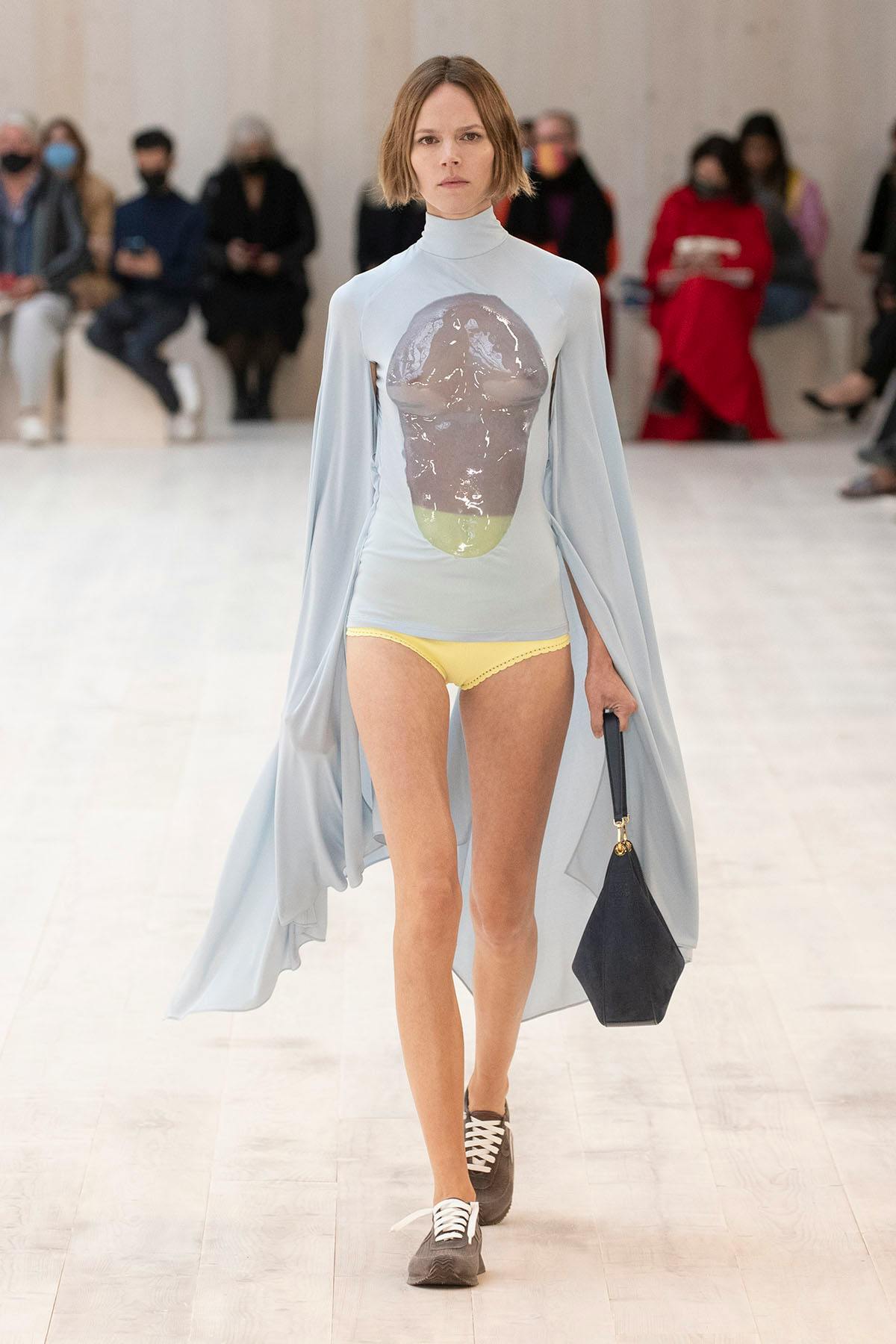 Other mind-bending moments: sequined frocks featured ruffled leg holes, a novel departure from the traditional side slit; curved metal bodices warp the shape of the waist like a fun house mirror; one model walked the runway clutching what appeared to be a wax foot.
Not for the faint of heart, Loewe's latest show was experimental, to say the least. But it also contained some easily wearable pieces, like puffy windbreakers with logo-clasp buckles at the waistband and slinky, knit dresses.
Would Anderson's collection make Pontormo proud? IMHO, it's an emphatic yes.