Would you drop $3,000 on a leather luggage trunk by, say, audio experts Devialet? Probably not, right? Well, turn the question on its head and instead ponder the idea of spending the same amount on a Louis Vuitton home speaker. You know, the one that actually exists and is selling like proverbial hotcakes?
A couple of weeks ago, LV teased its new Horizon Speaker in a Twitter post that went viral within minutes. "Louis Vuitton's $2,890 light-up speaker looks like something Thanos would steal," read a headline on The Verge, while Engadget also felt the interstellar magic, declaring that "Louis Vuitton's $2,890 light-up speaker looks like a UFO." Conversely, I began to experience some kind of weird Mandela Effect, certain that I had already seen the unit somewhere before. Thankfully, that's because I had. Kind of. It turns out the design is based on Nicolas Ghesquière's Toupie bag; the same one I once wrote about Jaden Smith carrying for FW19. Honestly? I think the gadget version looks tacky as hell! But admittedly, it does have a certain X-factor quality.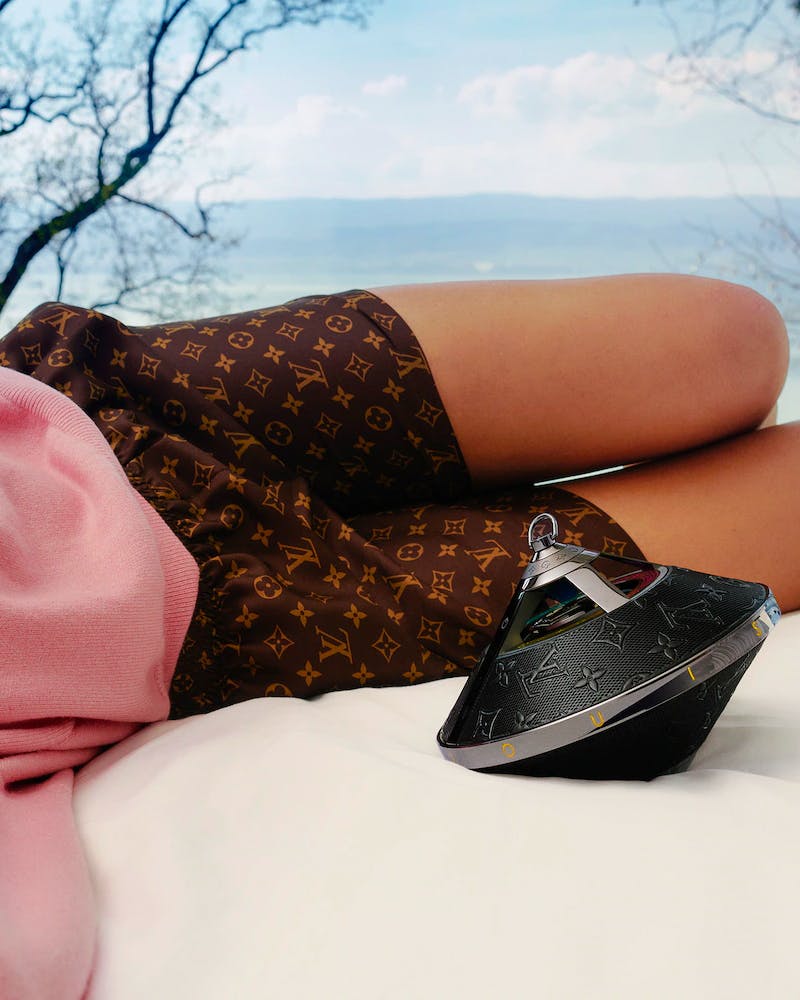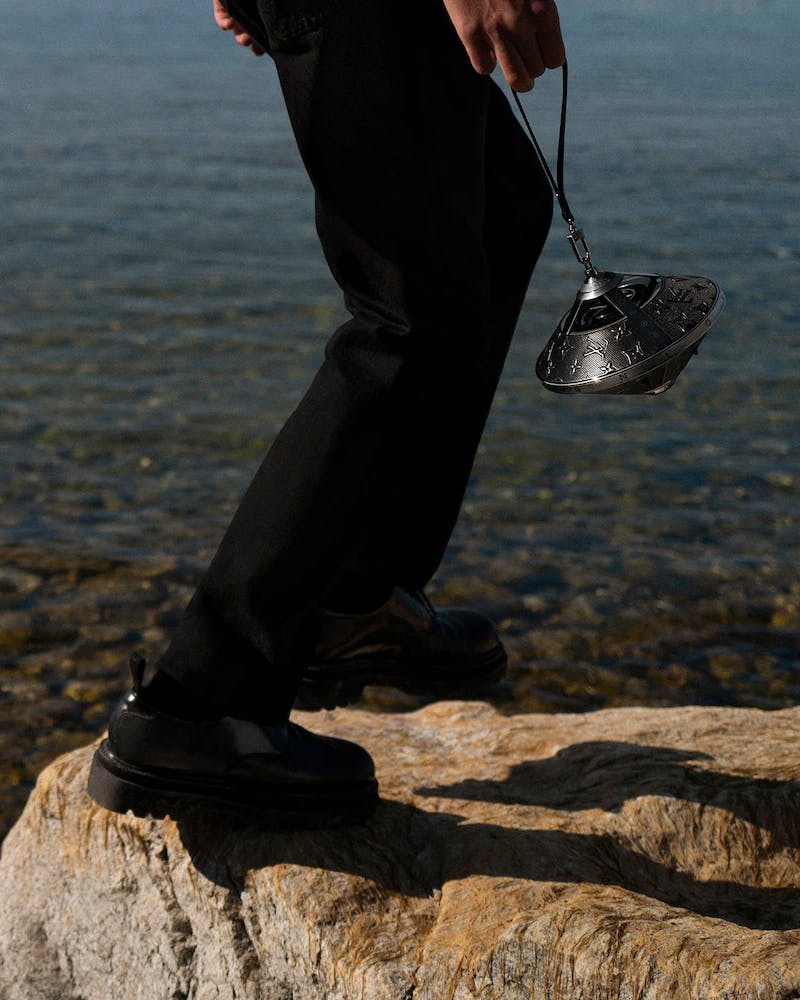 "Surely this thing won't sell at that price," you may protest. Think again. In an exclusive interview with WWD detailing various 200th birthday plans for *the* Louis Vuitton, there's a small tidbit near the end where chairman and chief executive Michael Burke "notes proudly" that 3,000 speaker units were shifted on the first day alone — 3,000! That's crazy! Even more so when you consider that, according to one scathing Gizmodo critic, "as far as I can see, you're paying maybe $2,790 for Louis Vuitton branding and $100 for an OK Bluetooth speaker." That might be the case, yet (rightly or wrongly) the actual technical capabilities of this thing are probably irrelevant to 90 percent of the people who are buying it.
We are inured to high-fashion brands coming out with mad shit by this point, but an It-bag being transmogrified into a hyped home speaker (Louis Vuitton's first-ever foray into this market) feels pretty novel. It's an interesting example of where product design could eventually join up  — almost like a closer alignment between fashion and tech. Sure, there have always been novelty LV gizmos — take the Damier Ebene PC that was released in 2003 — but the Horizon feels more considered and thought out, almost like a fashion-tronics bellwether moment. Rather than finding an external partner that specializes in sound (Saint Laurent, for example, released a speaker with Bang & Olufsen), it says a lot that they had the gumption to go it themselves.
"Louis [Vuitton] was a visionary," Burke continued. "That's the reason Vuitton is still around. We're involved in something much bigger than our generation. Within the company, there's a strong sense of duty to continue the story." On a product level, that means pushing the envelope beyond clothing.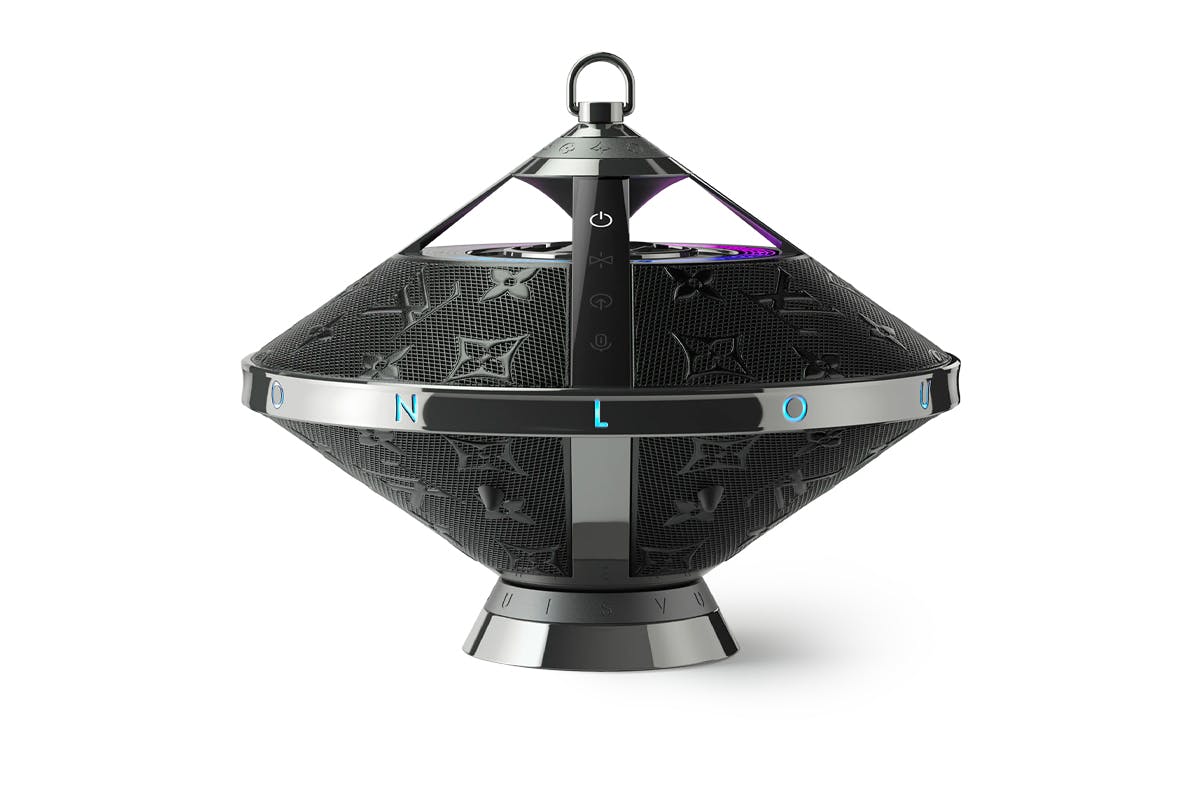 It's easy to get puritanical about Louis Vuitton encroaching on other sectors without the required know-how, but where they are concerned, it's just good business sense. Not everybody is comfortable buying a Toupe handbag; a Toupe home speaker, however, is different. Sure, the technical capabilities might leave hardcore audiophiles appalled — just as watch enthusiasts often are when it comes to luxury brands — but they're hardly the demographic (and besides, with such positive sales figures, the incentive is definitely there to improve what's underneath the bonnet eventually). Haute couture tech? It's not as ridiculous as it once sounded.