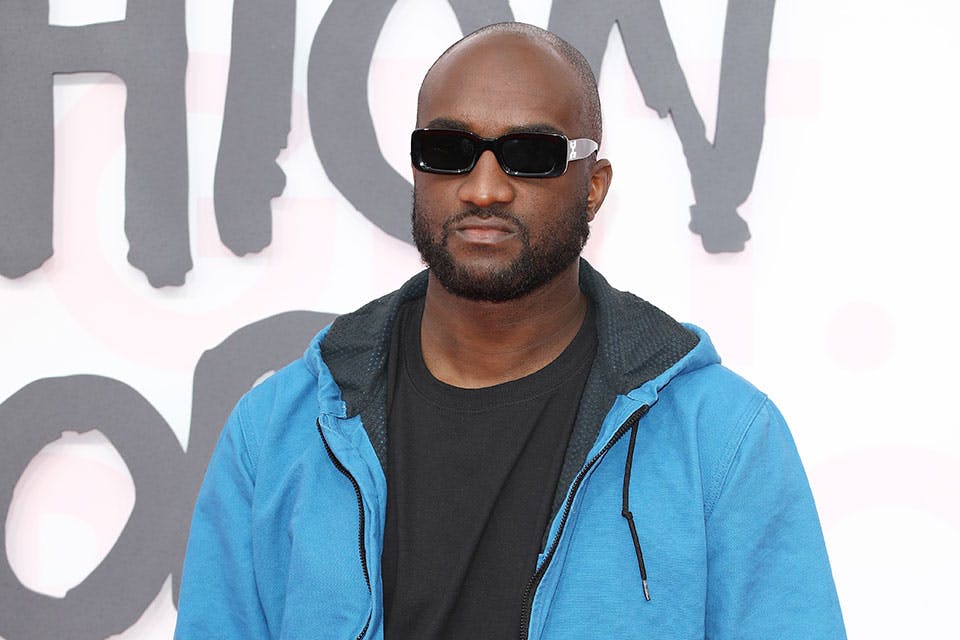 Among the teasers Virgil Abloh shared prior to his Louis Vuitton SS19 debut at Paris Fashion Week, one accessory stood out: a revamped pair of the label's Millionaire sunglasses.
While this new take on the square-framed shades might update elements of the original, long-term fans of the French fashion house will notice parallels between the redesign and the OG.
The Millionaires first dropped in 2004 under the brand's then creative director, Marc Jacobs. In a push to market the house to a wider audience, he recruited Pharrell Williams and BAPE's Nigo to partner up on a design for the label's eyewear. The result was a slightly rounded frame with gold hardware detailing on the upper frame, hinge, and temple.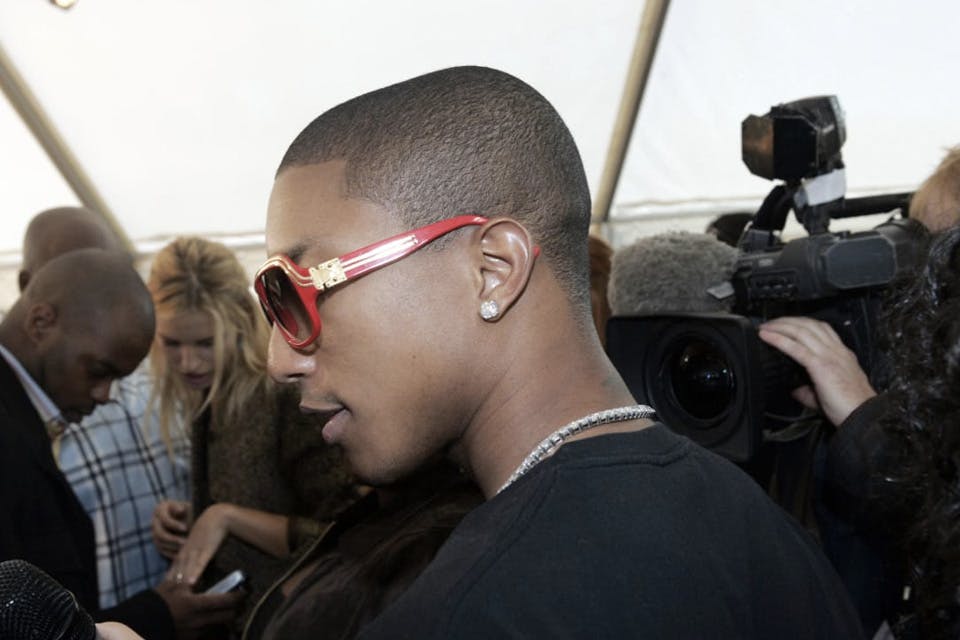 That same year, Williams donned the specs at Paris Fashion Week, garnering much attention. The Millionaires were intended to bridge the gap between the luxury space and hip-hop's growing love of opulent, flashy drops. Williams' description of the glasses — "one part Tony Montana, one part The Notorious B.I.G." — set the tone, with the shades picking up some notable adoptees.
In her 2007 book Raising Kanye: Life Lessons From the Mother of a Hip-Hop Superstar, the late Donda West wrote about buying her son the shades for Christmas 2005: "I surprised Kanye that year with those glasses. I almost broke the bank to do it but his reaction when I handed him those Millionaire glasses was worth it."
In 2007, Louis Vuitton reissued the Millionaires, this time releasing them in light blue, purple, and black. The new editions, which featured changes to the shape and slight alterations to the "LV" branding, were hits with JAY-Z, Rihanna, and West again, arguably influencing the famous shutter shades West donned in his 2007 video for "Stronger."
Fast forward to today, and Abloh has continued the shades' legacy, returning the frame to its OG blood red color, only making the frame flatter and more pronounced. The gold hardware has been restructured on the hinge, with the label's signature branding in gold on the inside temple.
Whether the new Abloh version of the shades lives up to its Pharrell- and Nigo-designed predecessor remains to be seen, but the Millionaire's legacy lives on for another day.
Next, watch Virgil Abloh's Louis Vuitton SS19 debut here.