This article was published January 3 and updated on February 10
The Louis Vuitton x Nike Air Force 1 sneakers redefined the fashion industry's definition of "iconic" when first seen in the summer of 2021 and again at Virgil Abloh's final LV runway show.
Hyperbole? Hardly: the shoes combine three cultural titans (Louis Vuitton, Virgil Abloh, Nike) into a plethora of special colorways both brash and quietly luxe.
There's co-branded text done up in Abloh's signature style, quotation marks, monogrammed canvas, succulent leather uppers, references to bootleg culture — everything anyone needs for a killer collab.
It's worth considering that the launch was rumored to have been planned for late 2021 to coincide with the aforementioned Louis Vuitton runway show and then postponed out of respect for Abloh's passing.
Nothing concrete there but details about these sneakers remained scarce after their reveal despite the impossibly high levels of hype.
When asked by Highsnobiety in early January 2022 to confirm LV x Nike AF1 release timing, a Louis Vuitton representative explained that the shoes did "not yet have a launch date."
In later communications with Louis Vuitton, Highsnobiety confirmed that the shoes' general release is currently not scheduled for February.
Then, on January 19, LV and Sotheby's announced that the collaborative LV x Nike AF1 will debut through an auction on Sotheby's website beginning January 26 with bids beginning at $2,000 — expect them to go for much more by auction's end, which was originally February 8 and got pushed to February 9 ("closure times are subject to change," Sotheby's said).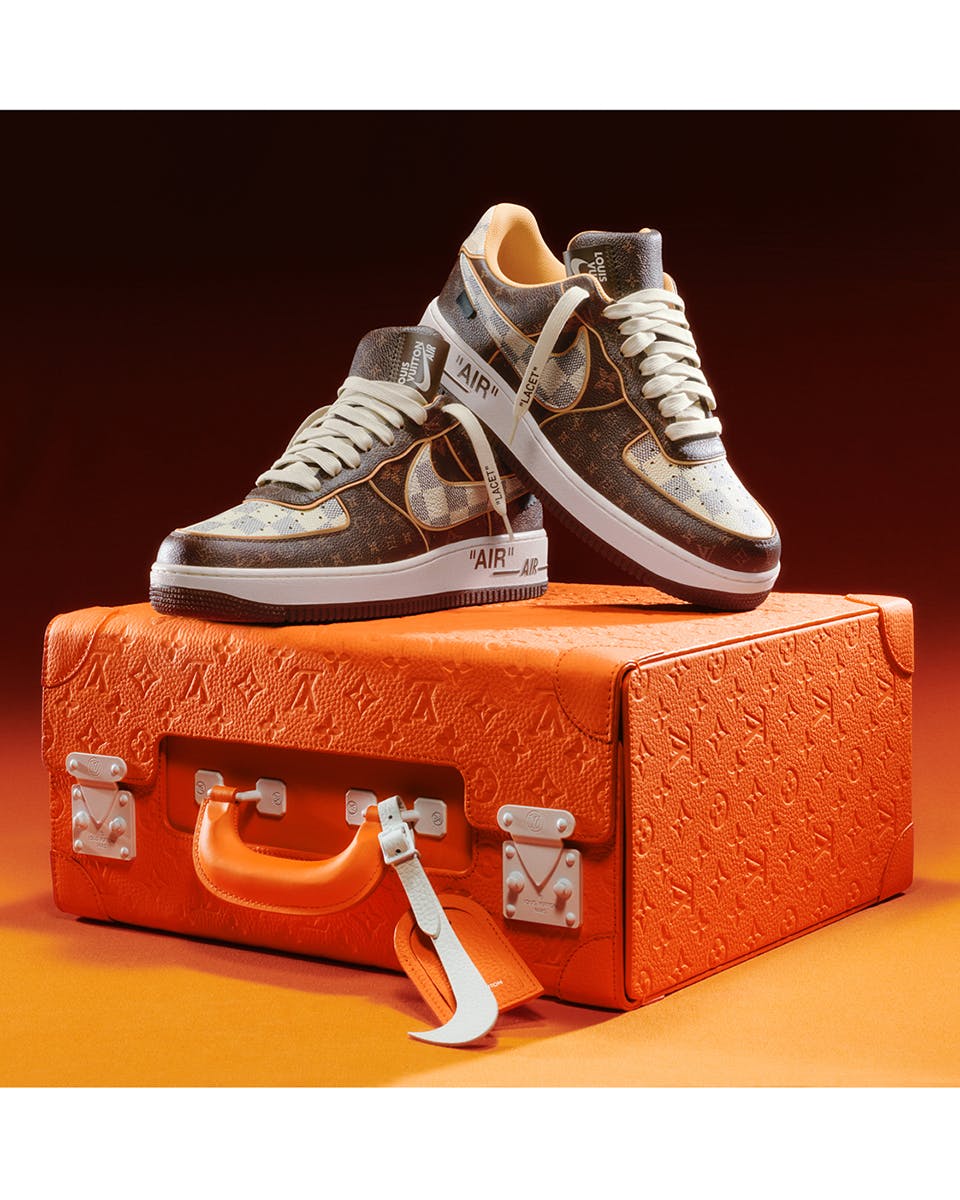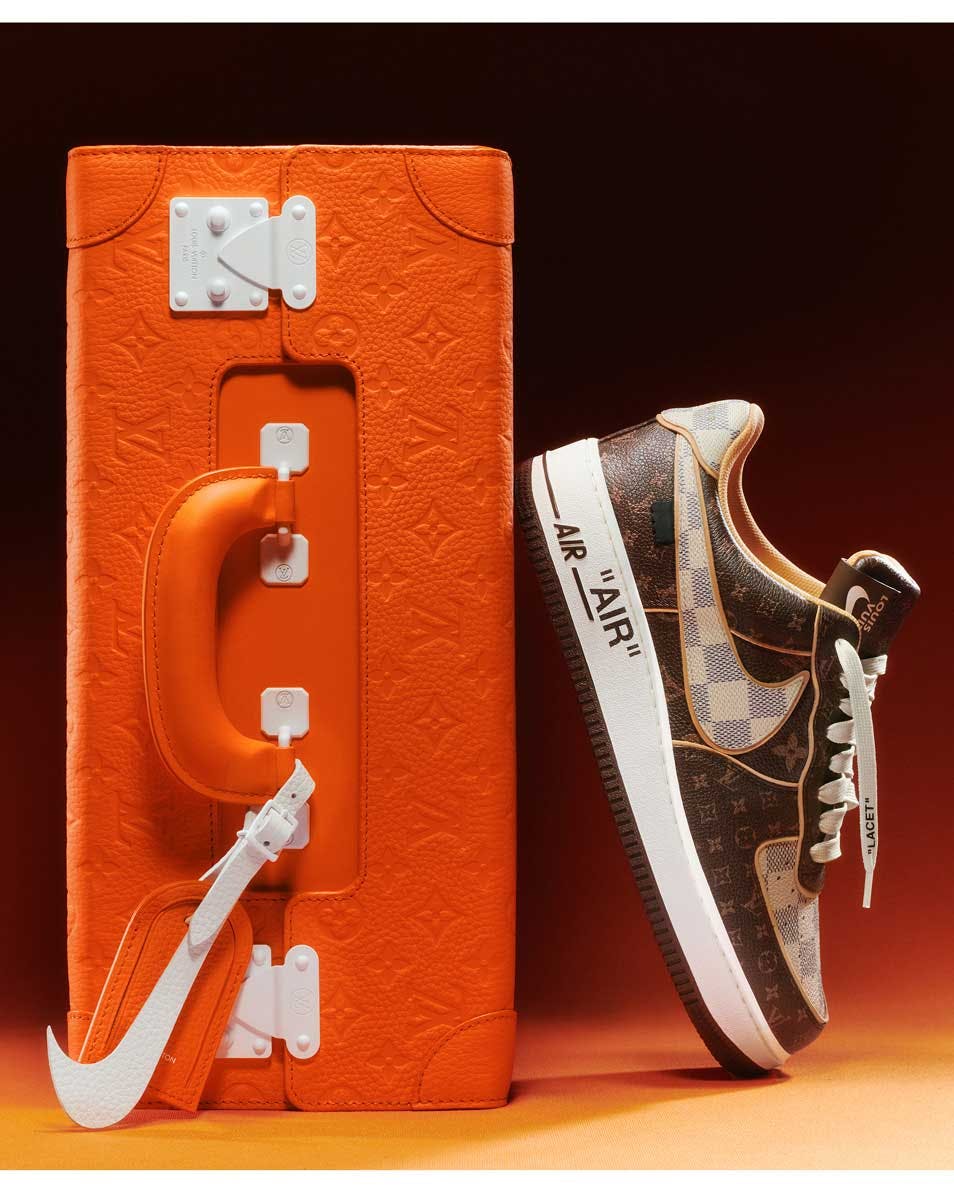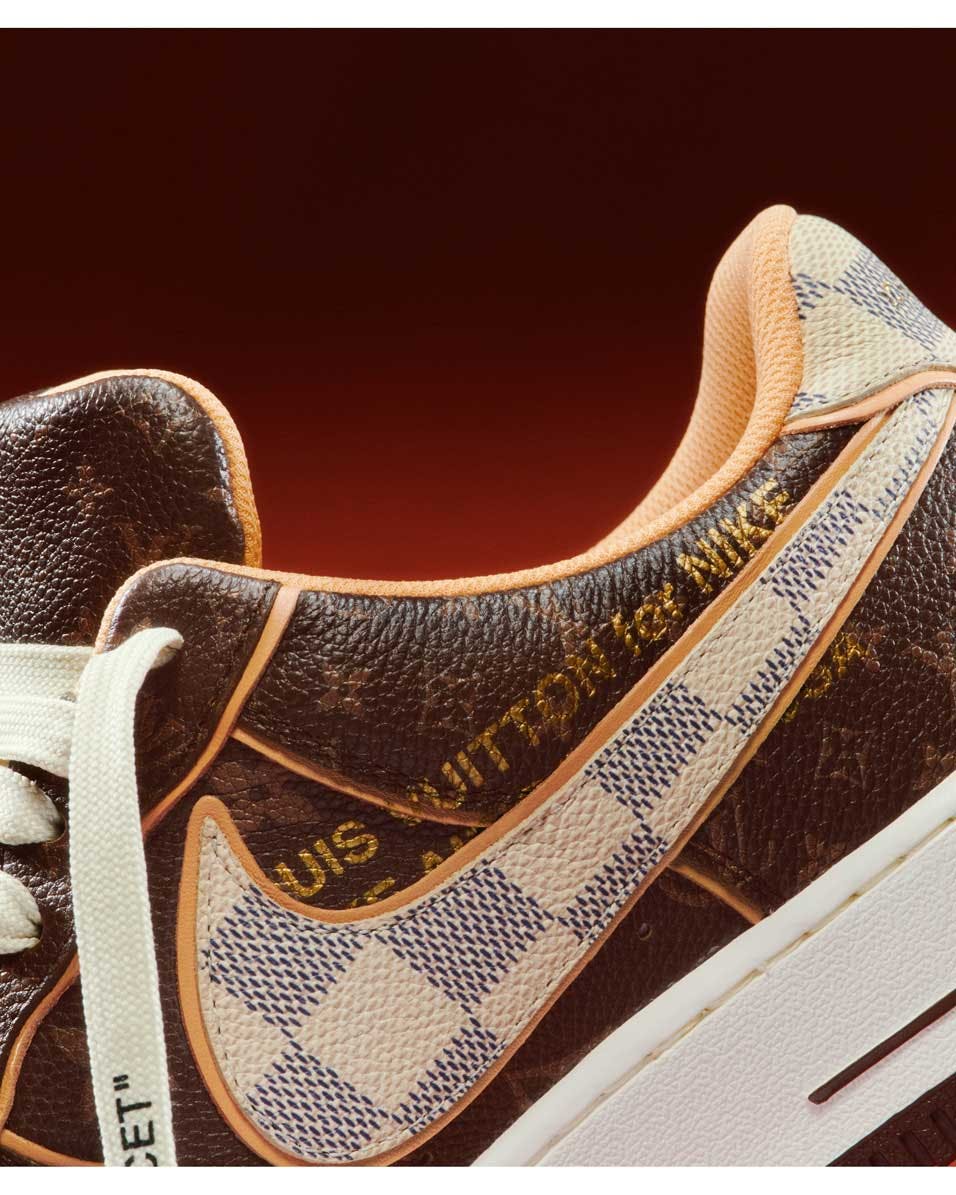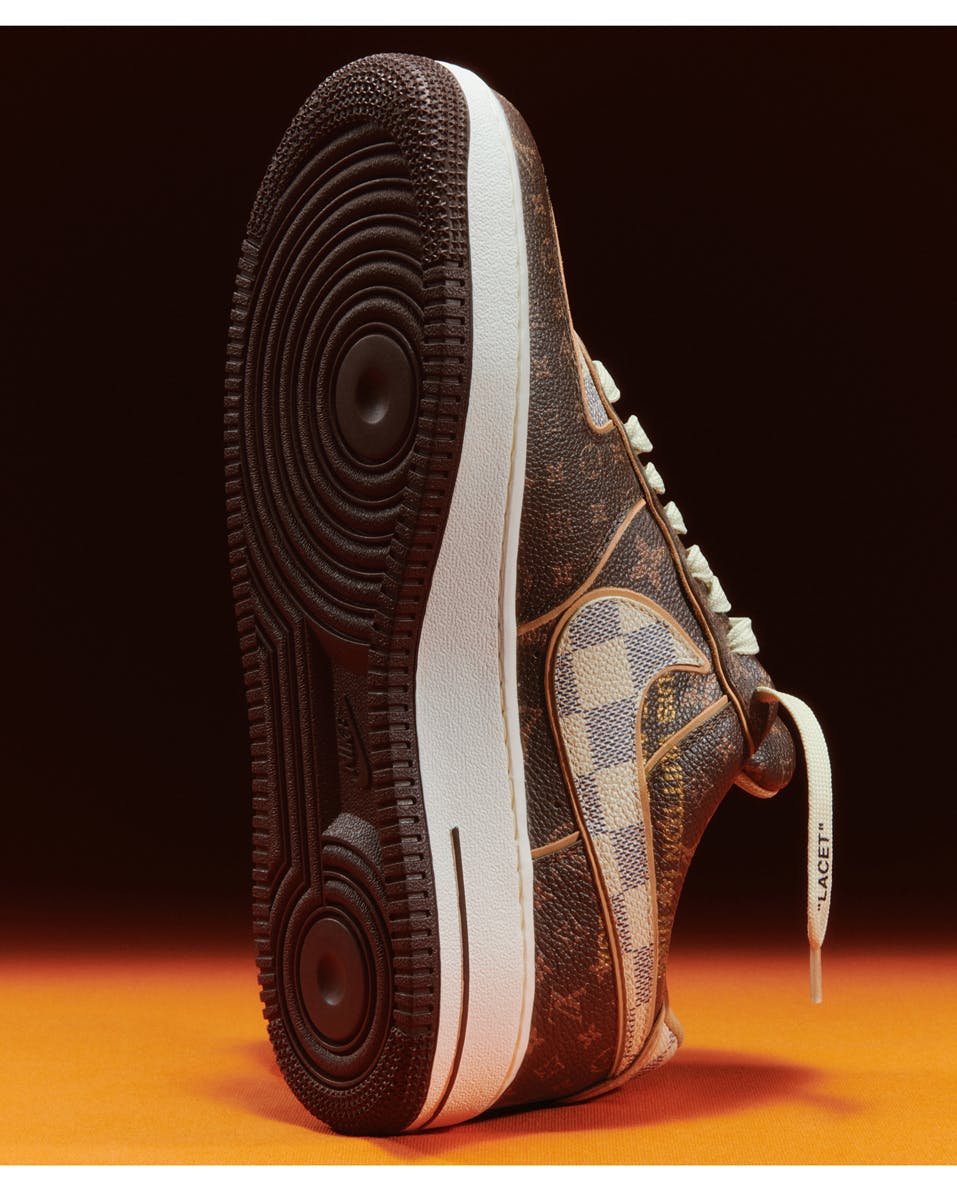 On February 9, bids for the luxurious AF1s peaked at a whopping $352,000 for a tiny size US 5.
Other pairs — including a similarly small size US 5.5 — scooped six figure results in between $100k and $176k, with plenty of shoe and trunk sets landing in the high five figures.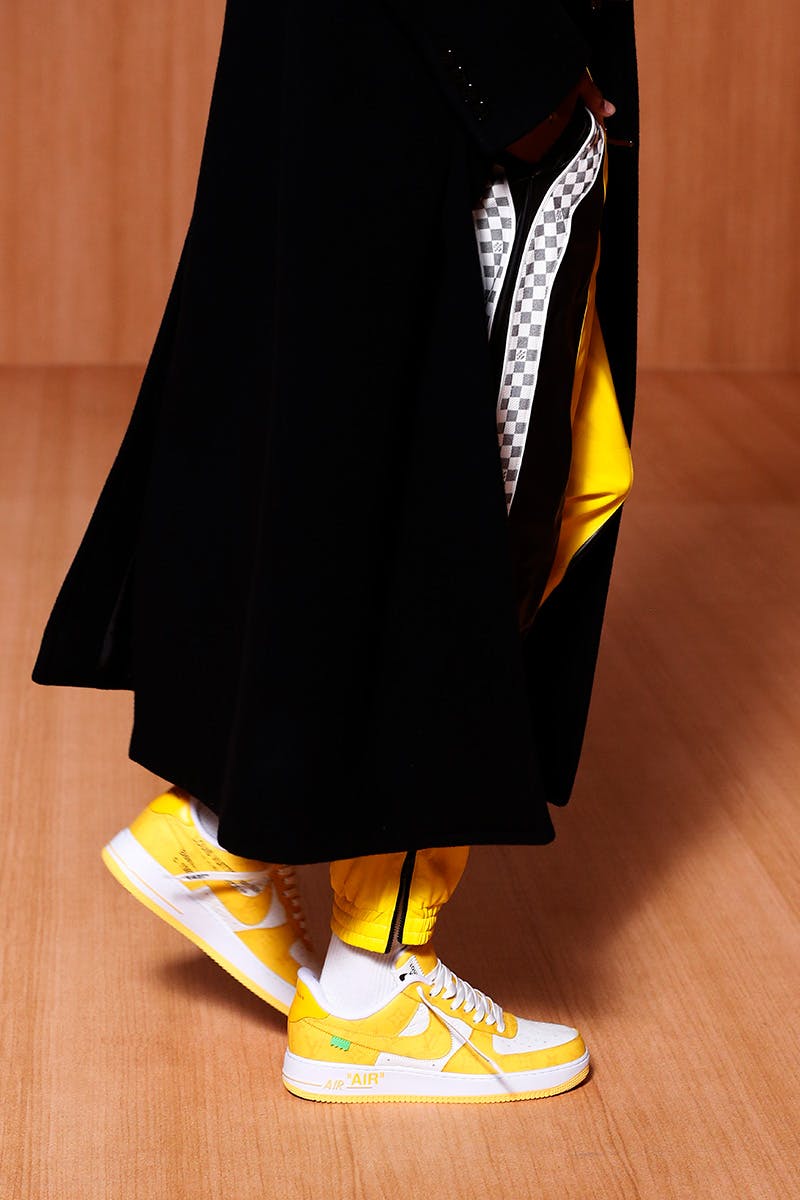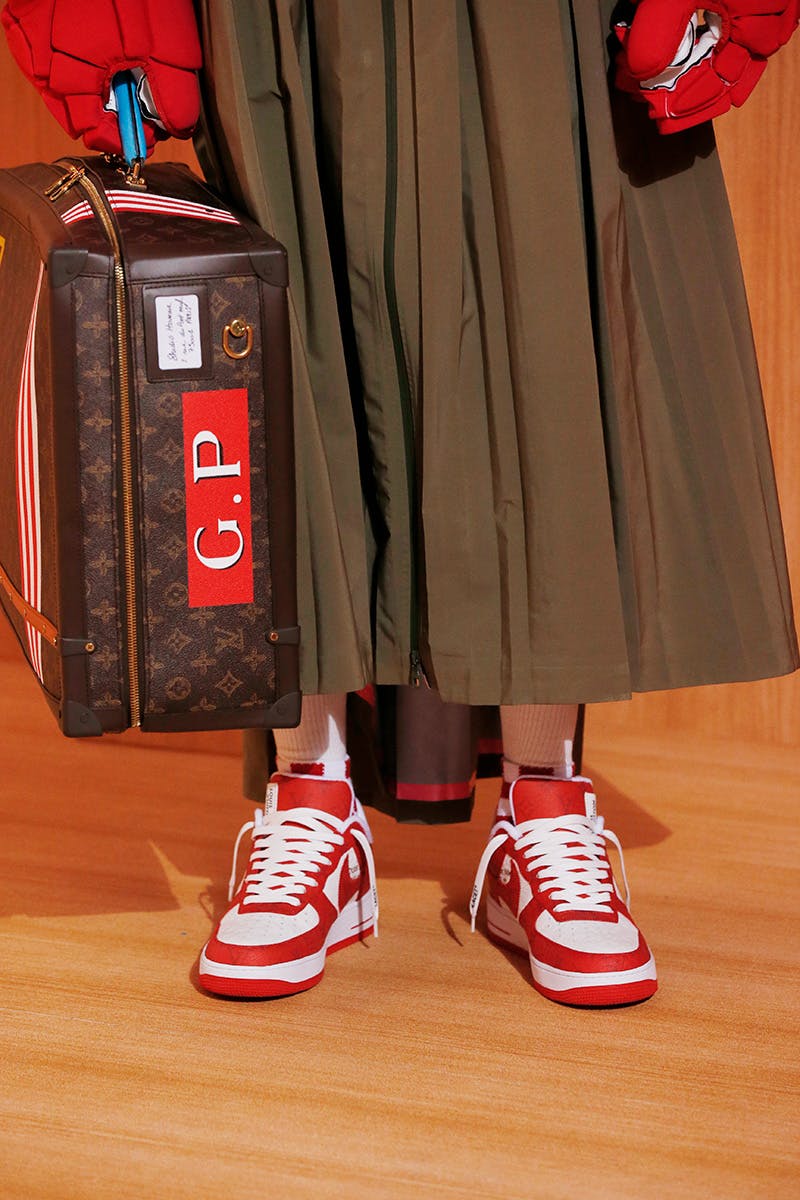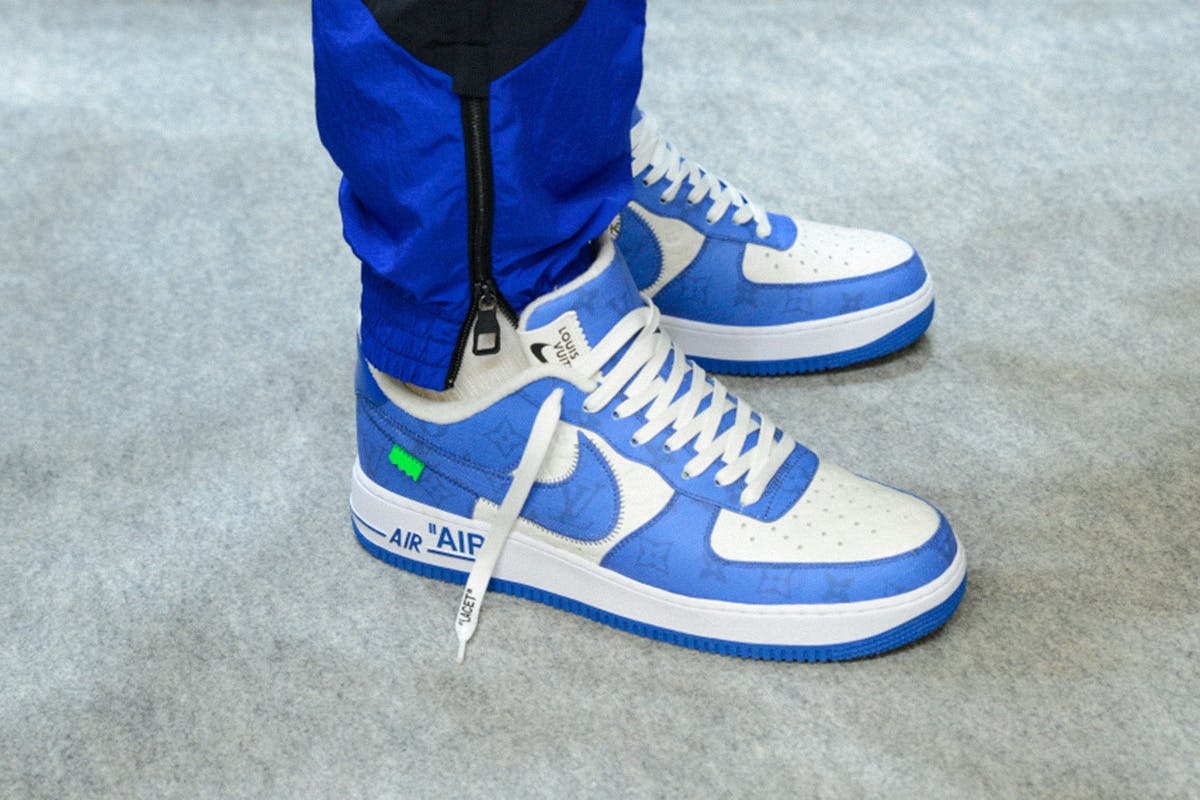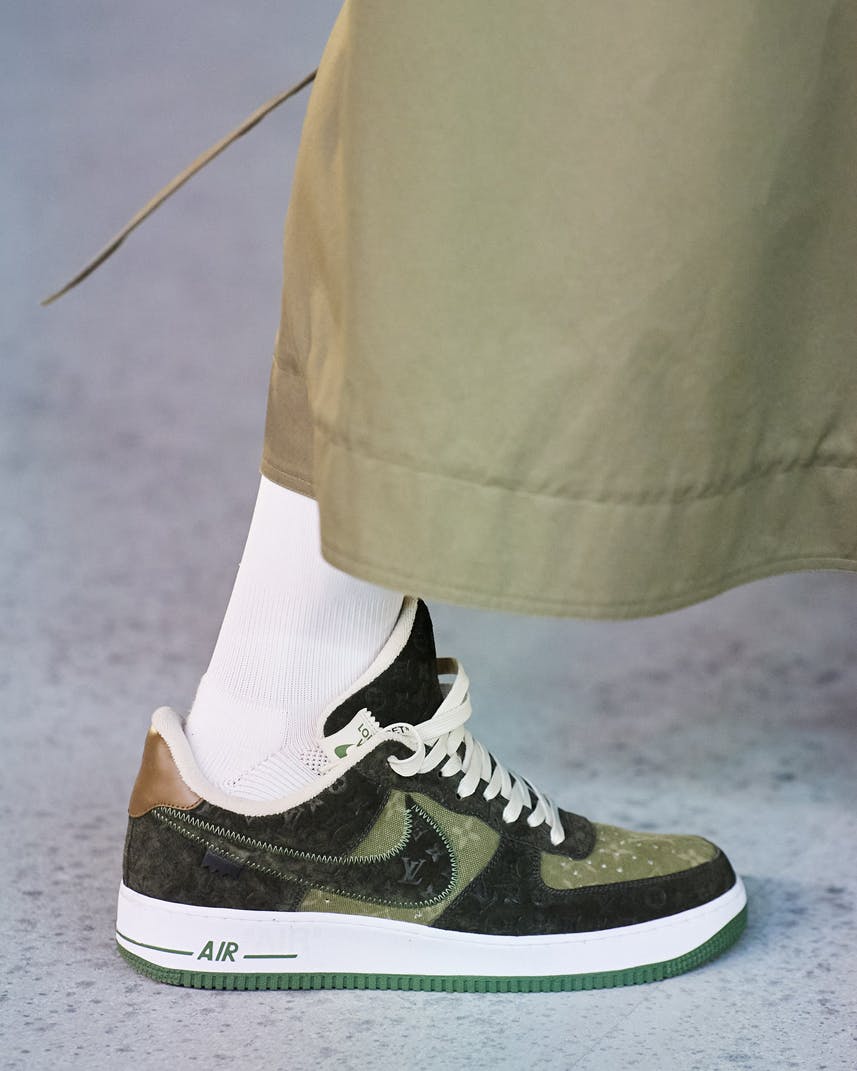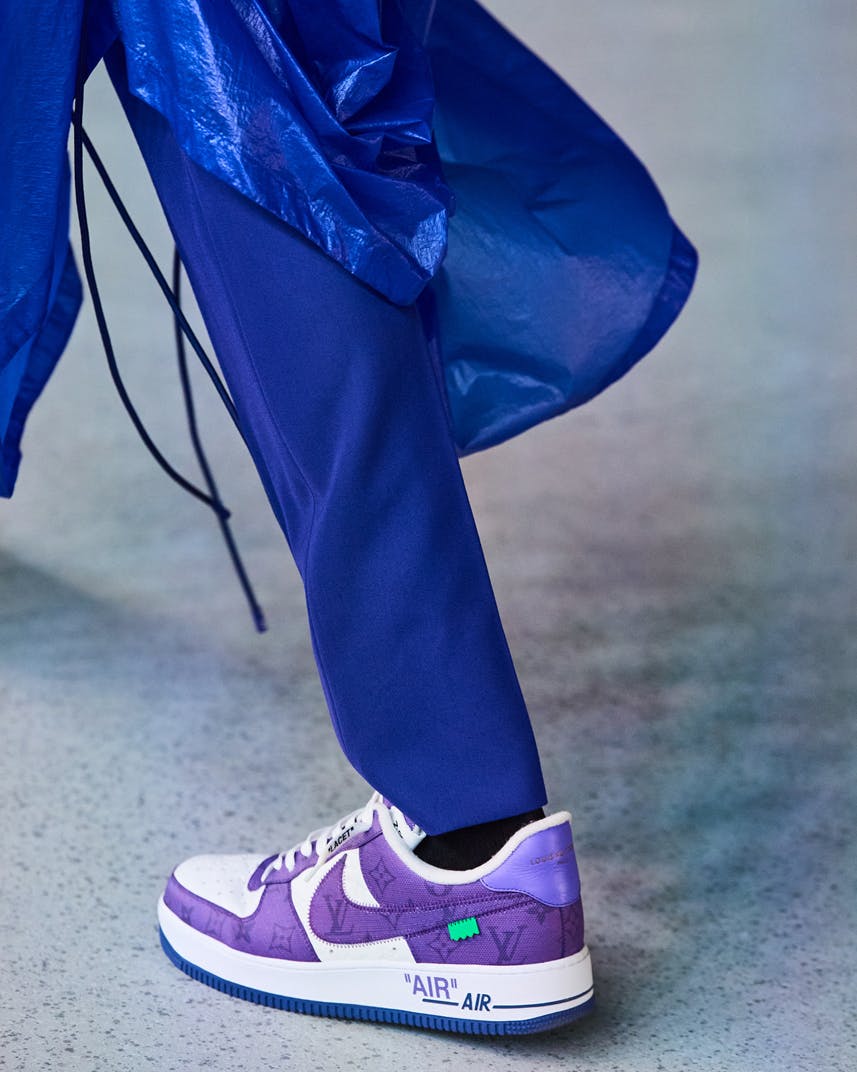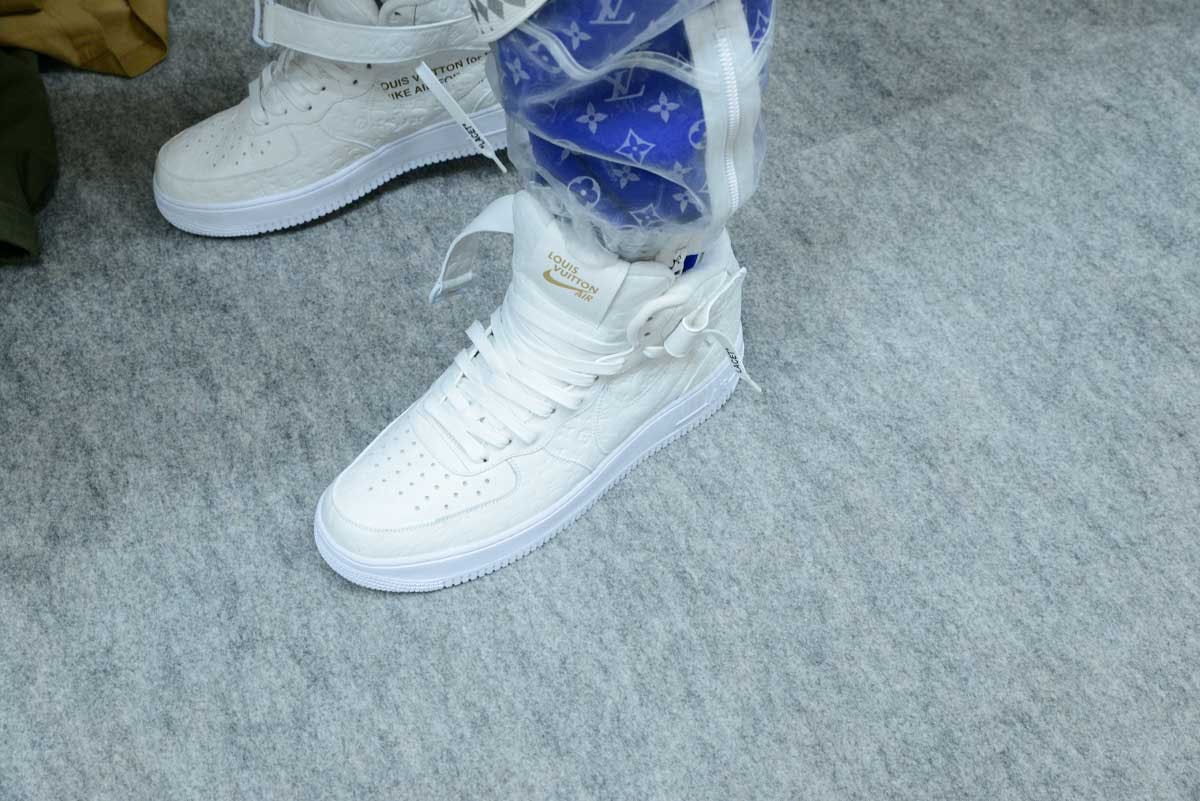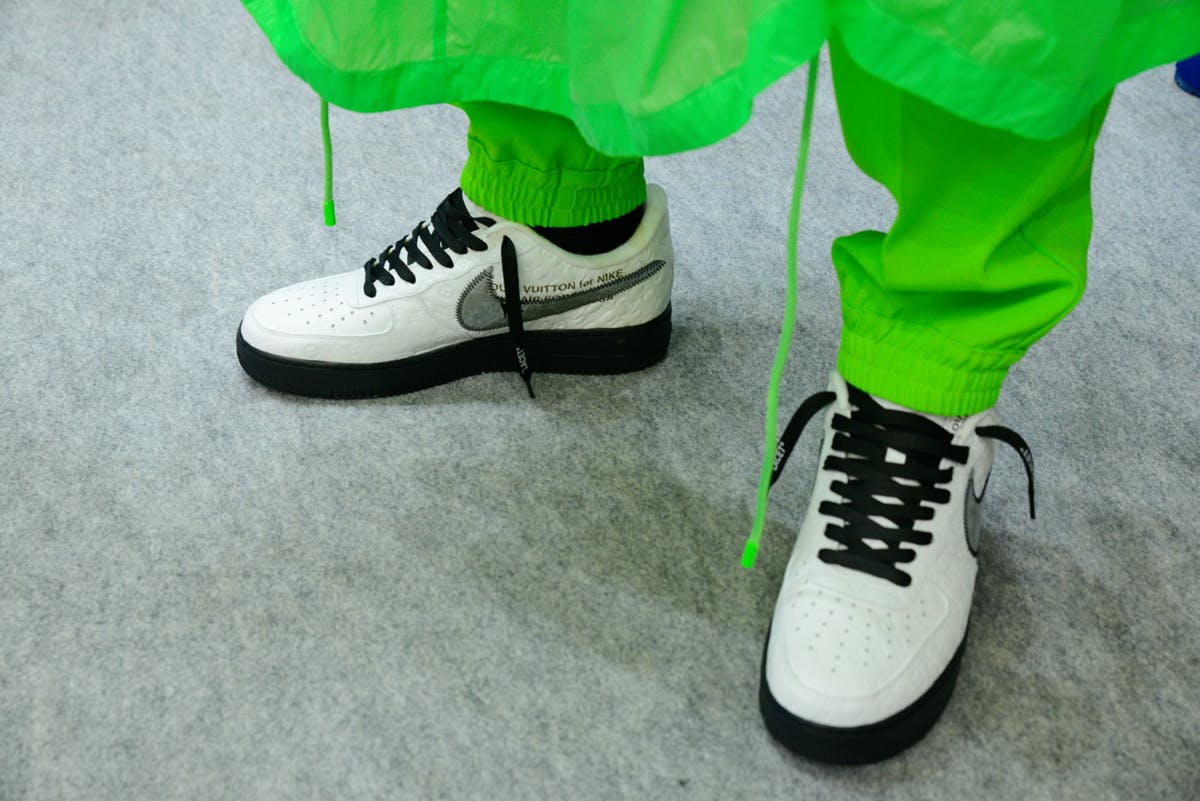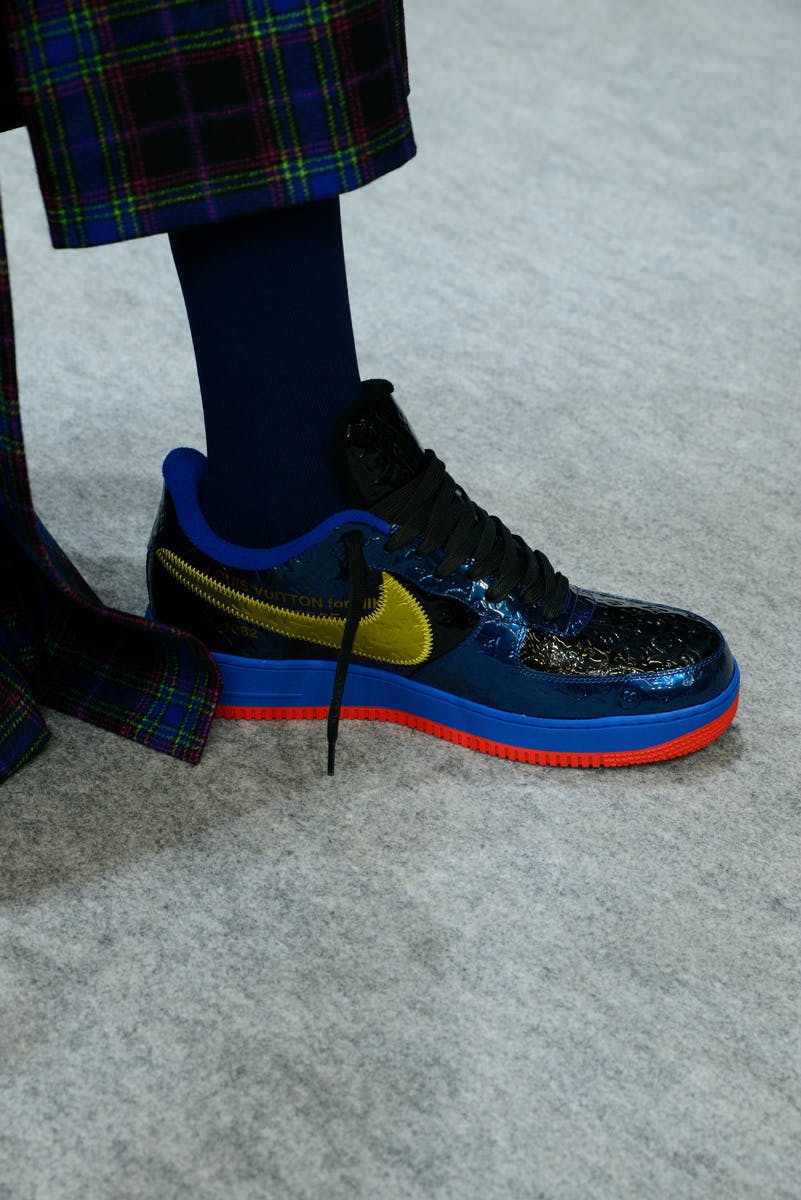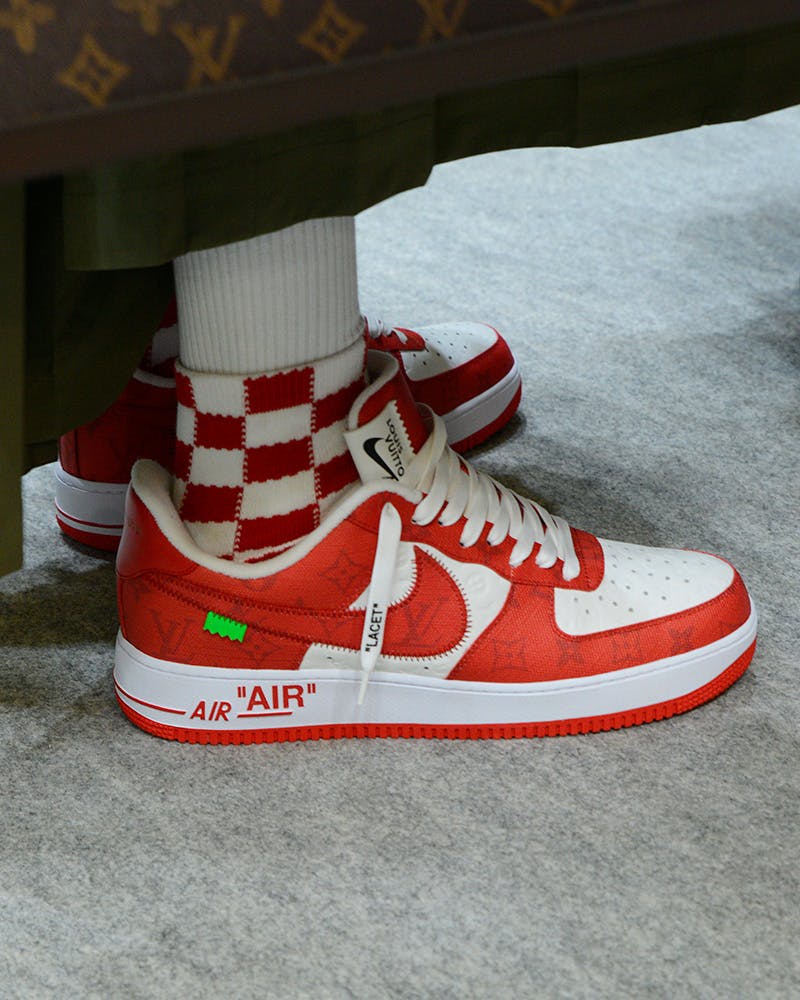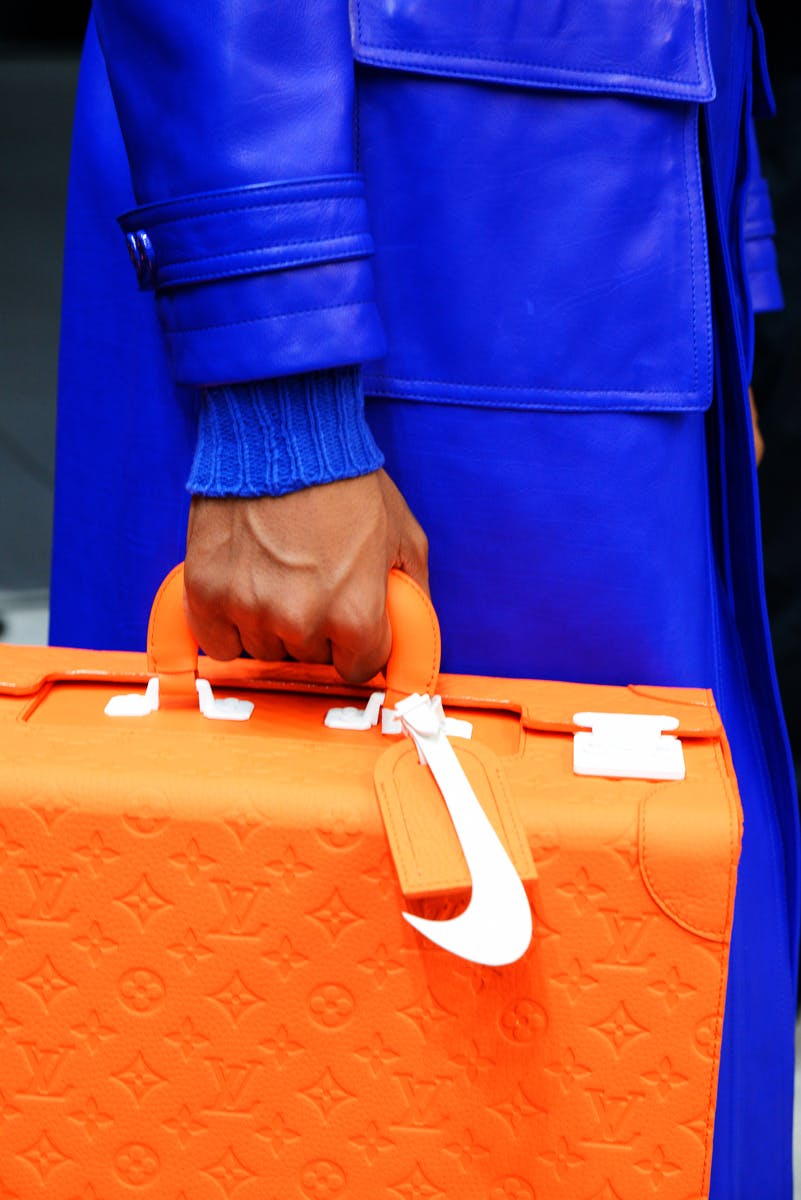 200 pairs of the calf leather sneakers were available in a wide variety of sizes as part of the sale, each offered with an exclusive orange leather Louis Vuitton pilot case that's embossed with the house's monogram, fitted with a matching tag, and packed with adjustable storage that can fit an AF1 of any size.
The Louis Vuitton x Nike Air Force 1 will eventually see limited commercial launch through LV stores, though not until closer to Summer 2022.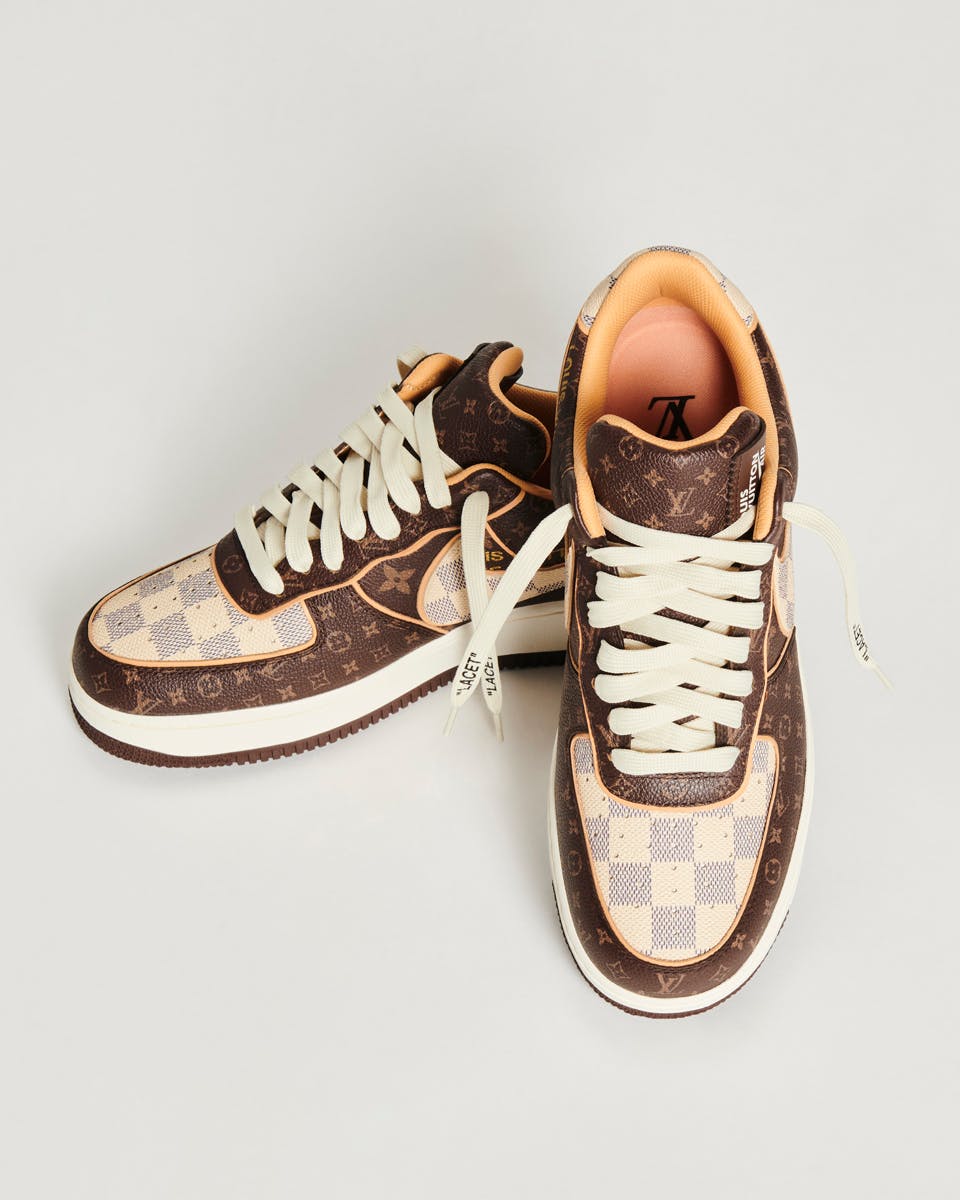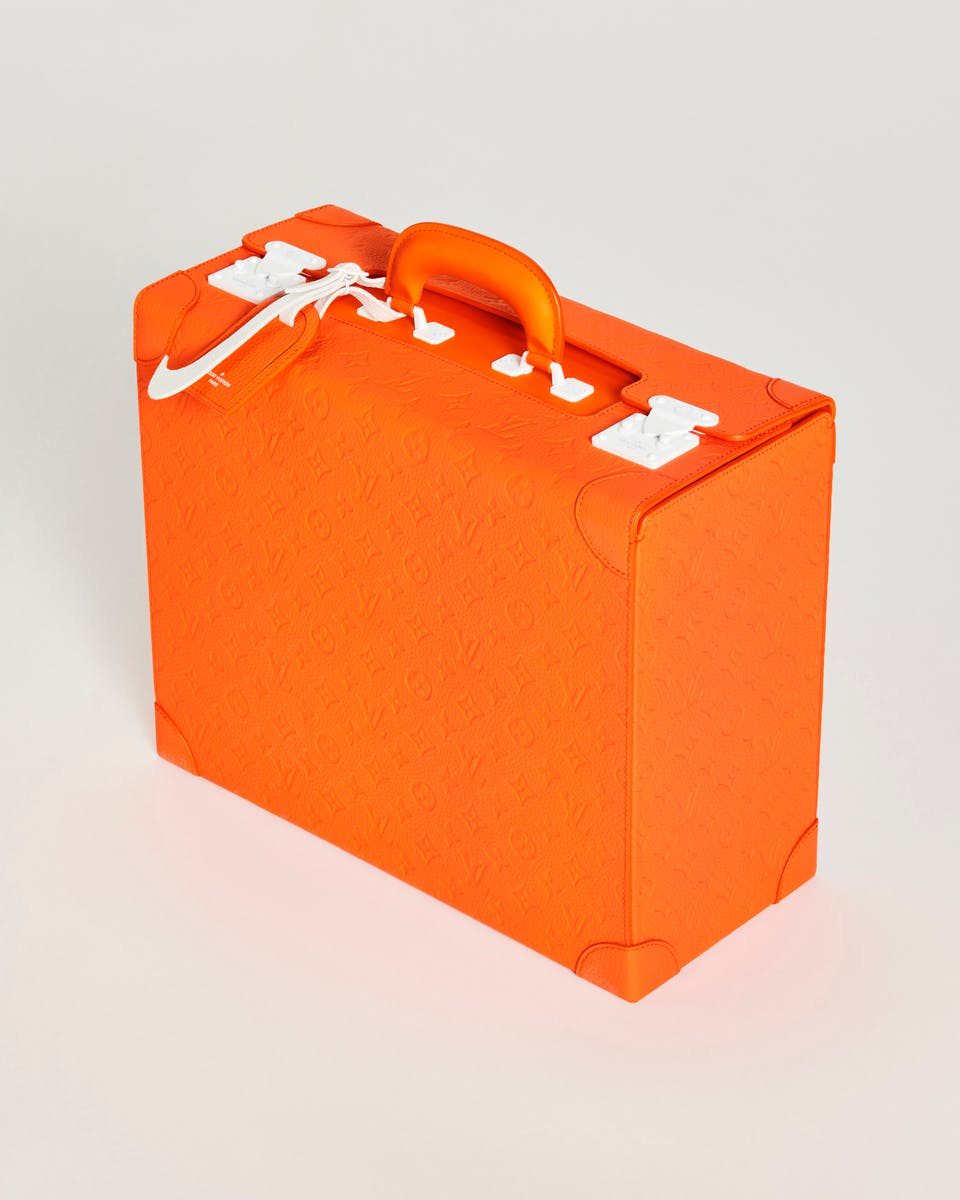 Proceeds from the Sotheby's auction — which totaled $25.3 million — will benefit Abloh's Fashion Scholarship Fund for Black students.
LV reportedly has several likeminded initiatives to benefit Abloh's charity planned throughout this year and this auction is only the first.
Want to keep browsing? Head to the Highsnobiety Shop for more products that we love.
To stay updated on everything happening in the sneaker world, check out the best sneakers to add to your rotation this week, follow @highsnobietysneakers on Instagram, and sign up to our newsletter for early access to the best drops sent straight to your inbox.