Happy Louis Vuitton x Nike Air Force 1 day! The hotly anticipated sneaker collab just released to the public, and if you managed to get your hands it, congratulations on both being rich and making it onto Louis Vuitton's website, which was down for the entirety of release day, July 19, due to a high volume of traffic.
The drop culminates Louis Vuitton's months-long celebration of the shoe, designed by the late Virgil Abloh. In May, the French maison opened an expansive exhibition spotlighting Abloh's 47 takes on the perpetually stylish Nike model, outfitted in LV's Damier print and monogram.
Following the exhibit, the collab launched for pre-order to select Louis Vuitton clients, some of whom began re-selling the collectible kicks for six figures — sky-high prices in line with Sotheby's charitable LV x Nike AF1 auction, which raised $25.3 million for Abloh's Fashion Scholarship Fund for Black students.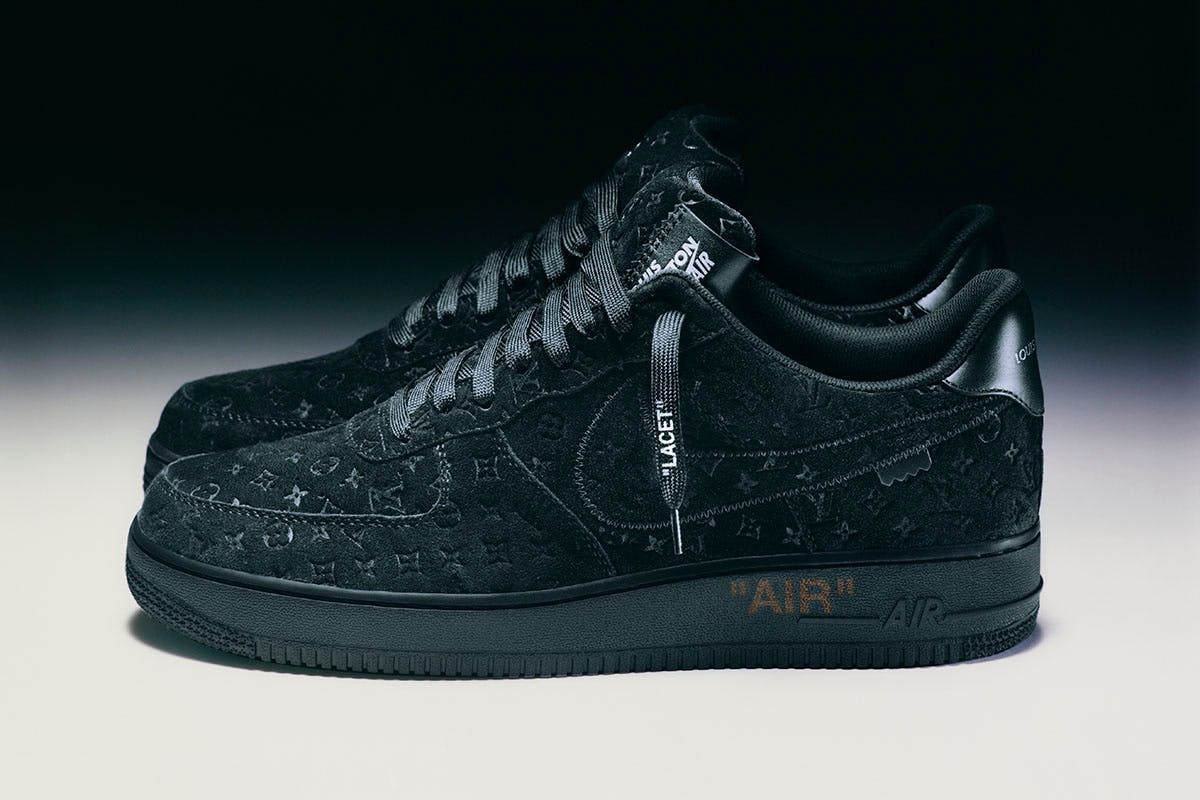 Now, nine of Abloh's 47 Air Force 1 colorways — the all-white Low, all-black Low, green/white Low, silver/black/blue Low, blue/white Low, red/white Low, gold Low, all-white Mid, and graffiti Damier Mid — are available online (or will be, whenever LV's website begins working again).
The shoes will supposedly be available at Louis Vuitton stores as well, though the label hasn't specified at which retail locations.
If you're resigned to the fact that copping the shoes from LV is probably a losing battle, StockX is currently host to several listings for the sneakers in both low-top and mid form.
That said, you'll have to pay a significant mark-up. The graffiti Damier Mid (MSRP $3,450) is listed for $22,000 on resale site StockX, while the all-white Low is asking $7,500 (a solid $5,000 above retail).
And, once Louis Vuitton's AF1 website came back online, it was clear that there'd be no more opportunities to purchase the sneakers at retail prices.
"Unfortunately, the Louis Vuitton and Nike 'Air Force 1' by Virgil Abloh release is now over," it says. "Stay tuned for upcoming Louis Vuitton sneaker releases." Not much of a consolation prize.
While there's something sorta gauche about buying one of Abloh's last projects with the sole intention of flipping it for profit, you have to admit — they're a recession-proof investment.