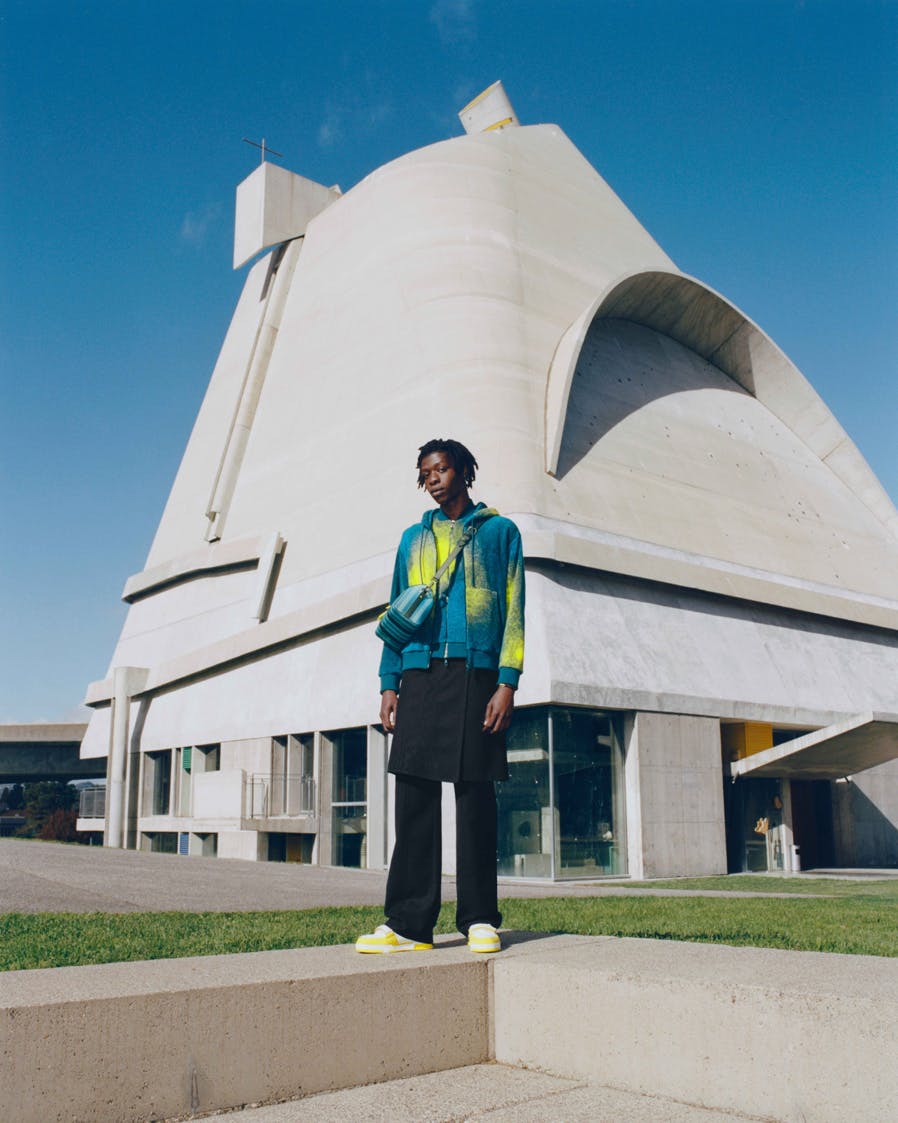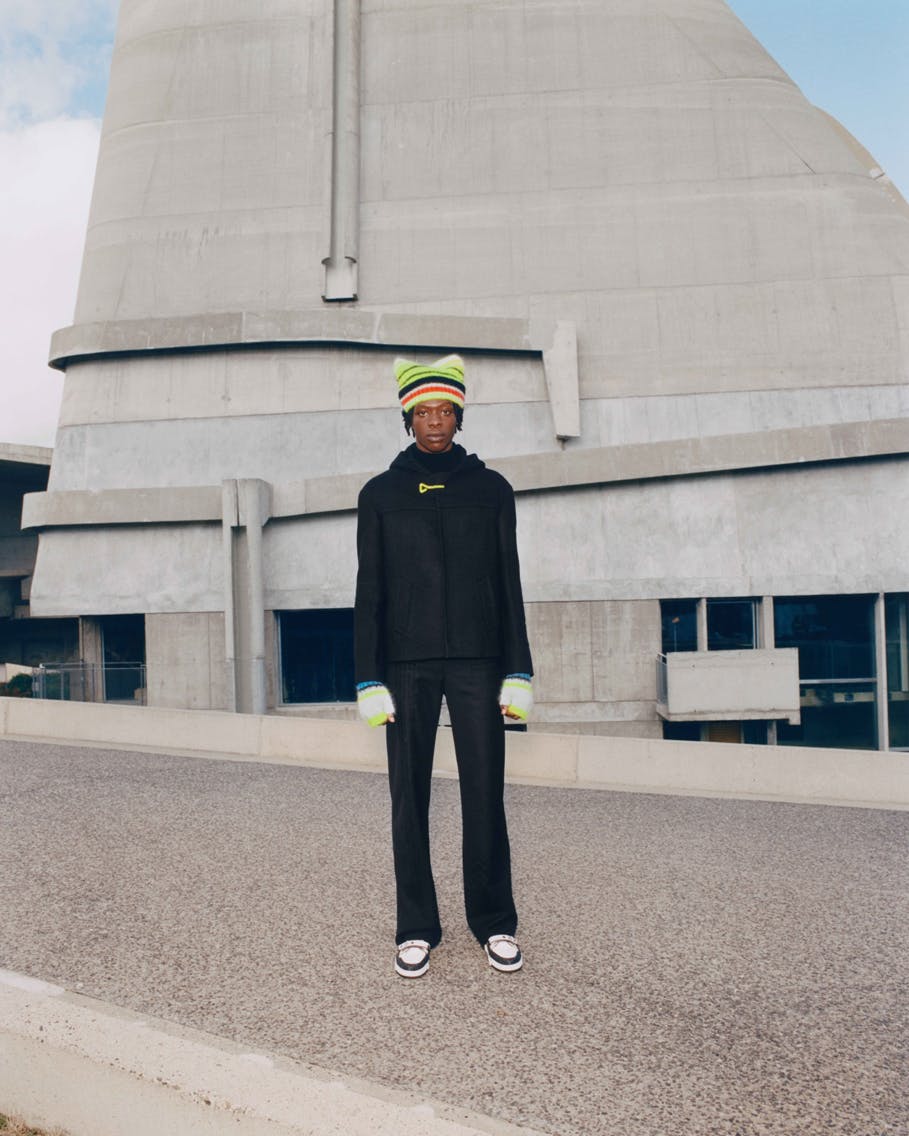 This article was published February 7 and updated April 8 to align with the collection's arrival in-store
What's left to say about Virgil Abloh's passing that's been left unsaid? The indescribably insightful designer's legacy was the subject of two separate Louis Vuitton runway shows, resplendent in their imagination.
LV also memorialized Abloh through his Pre-Fall 2022 menswear collection, "Daybreak," perhaps the last mid-season offering to entirely bear his name.
Given the size of Abloh's influence, it's no surprise that his shadow falls on so much of the luxury house's output. So, no surprise that Louis Vuitton would opt to again canonize Abloh through another look at his Pre-Fall 2022 collection as it arrives on Louis Vuitton's website and stores.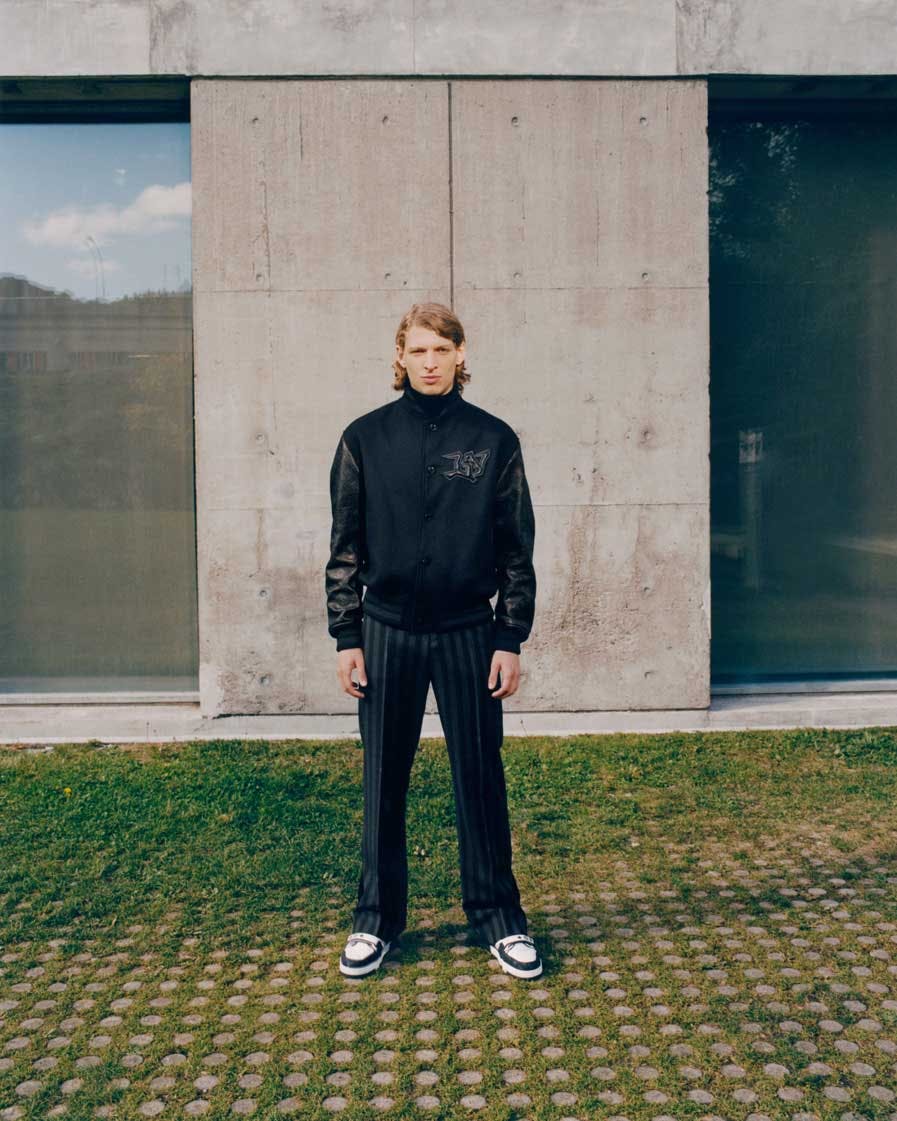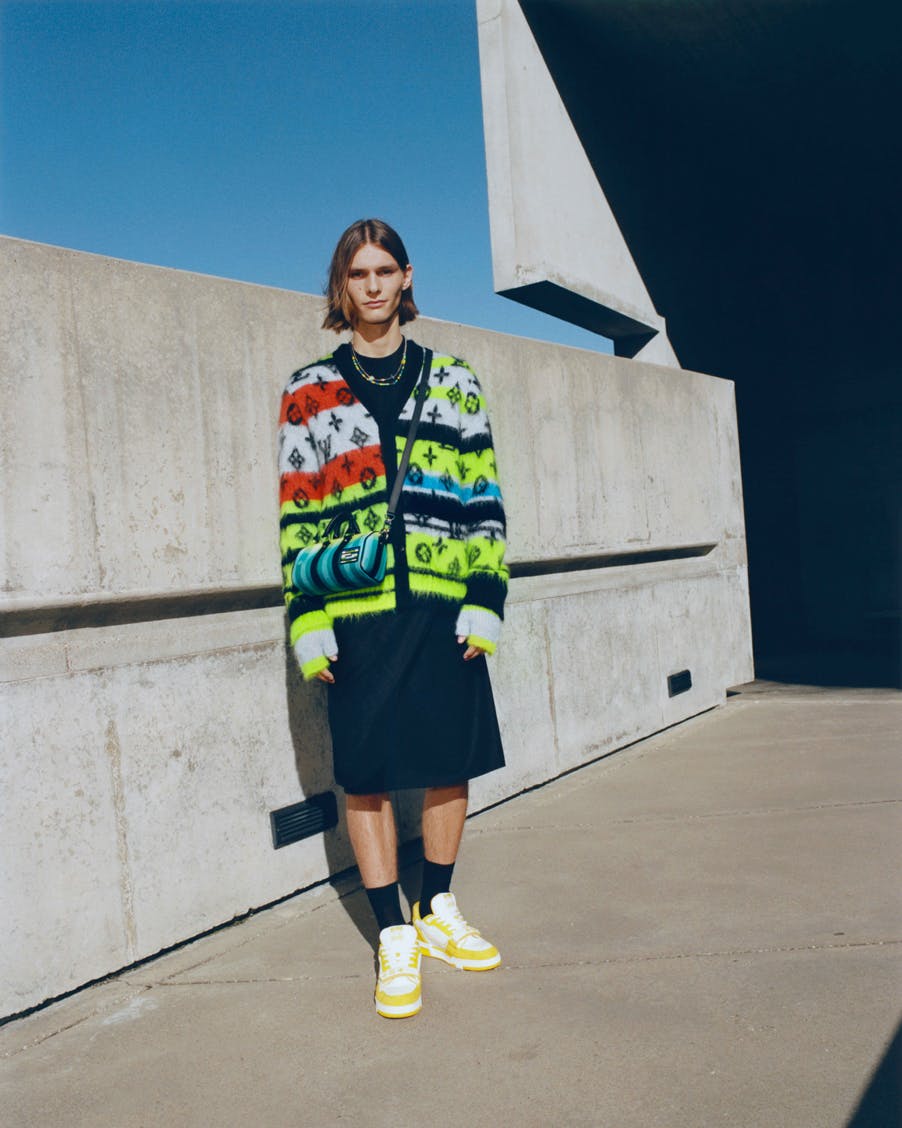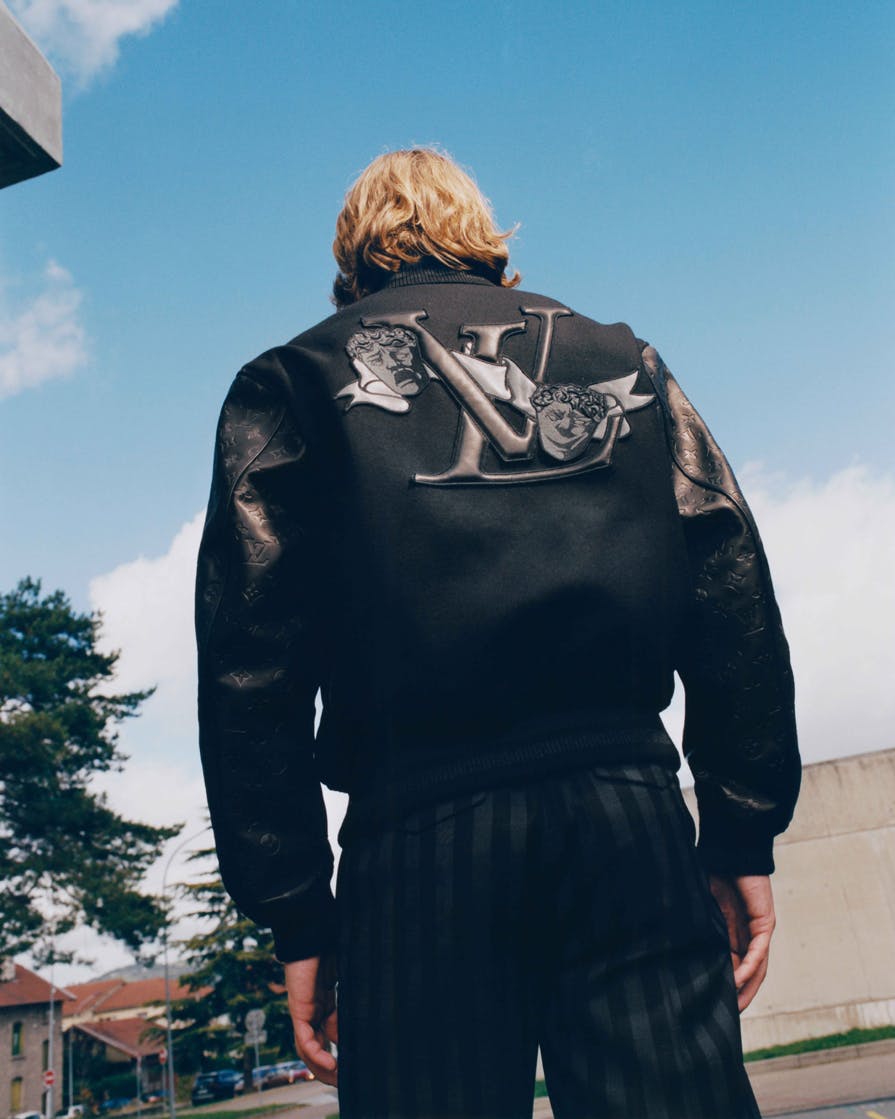 The transitional capsule is appropriately shot in and around Le Corbusier's Firminy Vert complex in Lyon, showcasing Abloh's clothing amidst a structure created by one of his design heroes, mirroring Le Corbusier's architectural genius in Abloh's brilliantly skewed menswear.
Similarly, the statement that Abloh offered about the collection recalls the utilitarian approach to design preferred by Le Corbusier.
"My philosophy is very much informed by the clothes that people actually wear," said Abloh. "What I do is an analysis of a generation: what do people buy and why do they wear it? That question naturally creates an equal interest in tradition as it does in changing tradition. But it's also about challenging myself and exploring different land. That is creative freedom."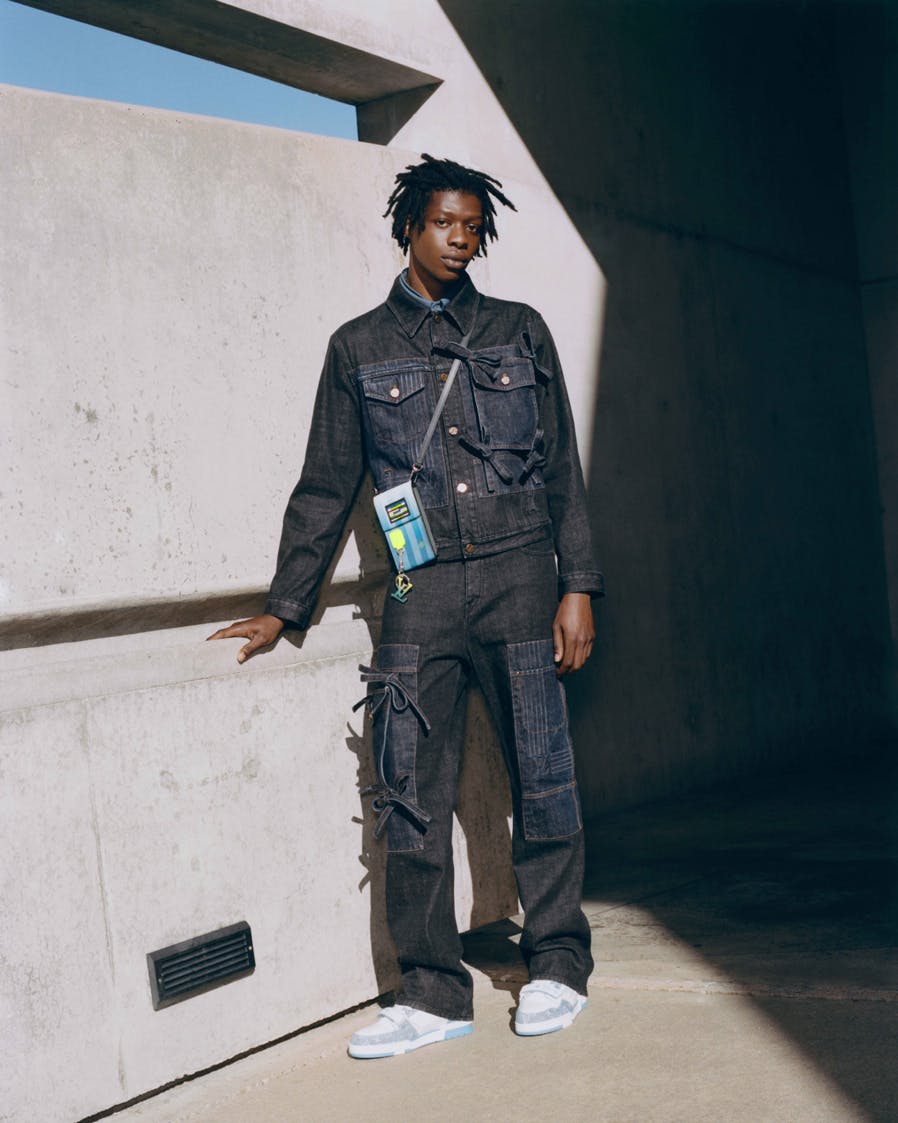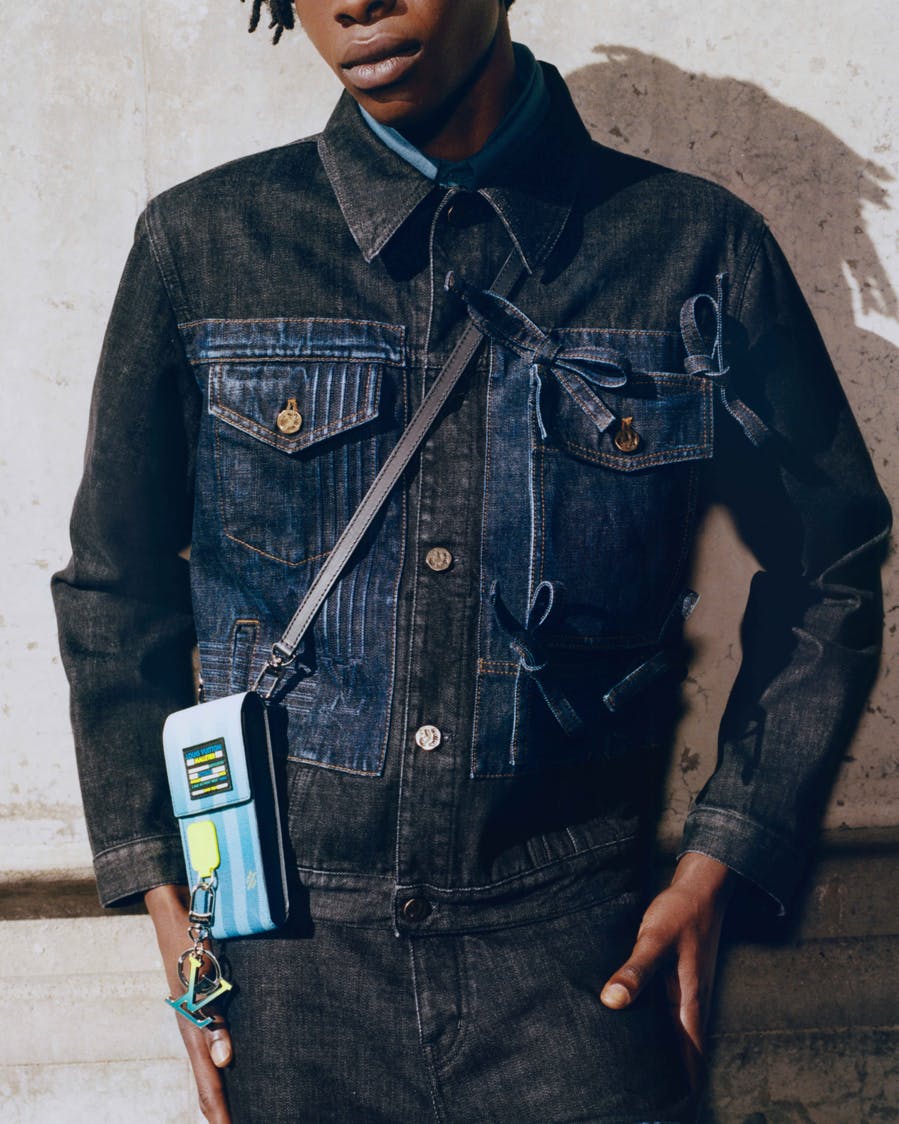 Pre-Fall 2022 includes some of Abloh's most pared-back pieces ever, including some puffy blousons, striped coaches, leather varsity jackets, and wool shackets, nearly all rendered in shades of charcoal, grey, and black.
Abloh's signature pooled trousers anchor a puffy Staples jacket and shearling-trimmed flight jacket but even the silhouettes are relatively refined this time around, better highlighting the new strap-laden LV Trainer sneakers and rich assortment of statement accessories.
But that's not tot say that Abloh kept everything understated for Pre-Fall 2022: dégradé mohair cardigans and striped knit hats deliver pops of color that scream "SPRINGTIME!"
It's not Abloh's most vivid offering, sure, but that's not the point.
Pre-Fall 2022 is a convincing capsule of the late designer's far-reaching imagination, demonstrative of his refusal to confine his creative edge to the limits of convention, much like Le Corbusier himself.