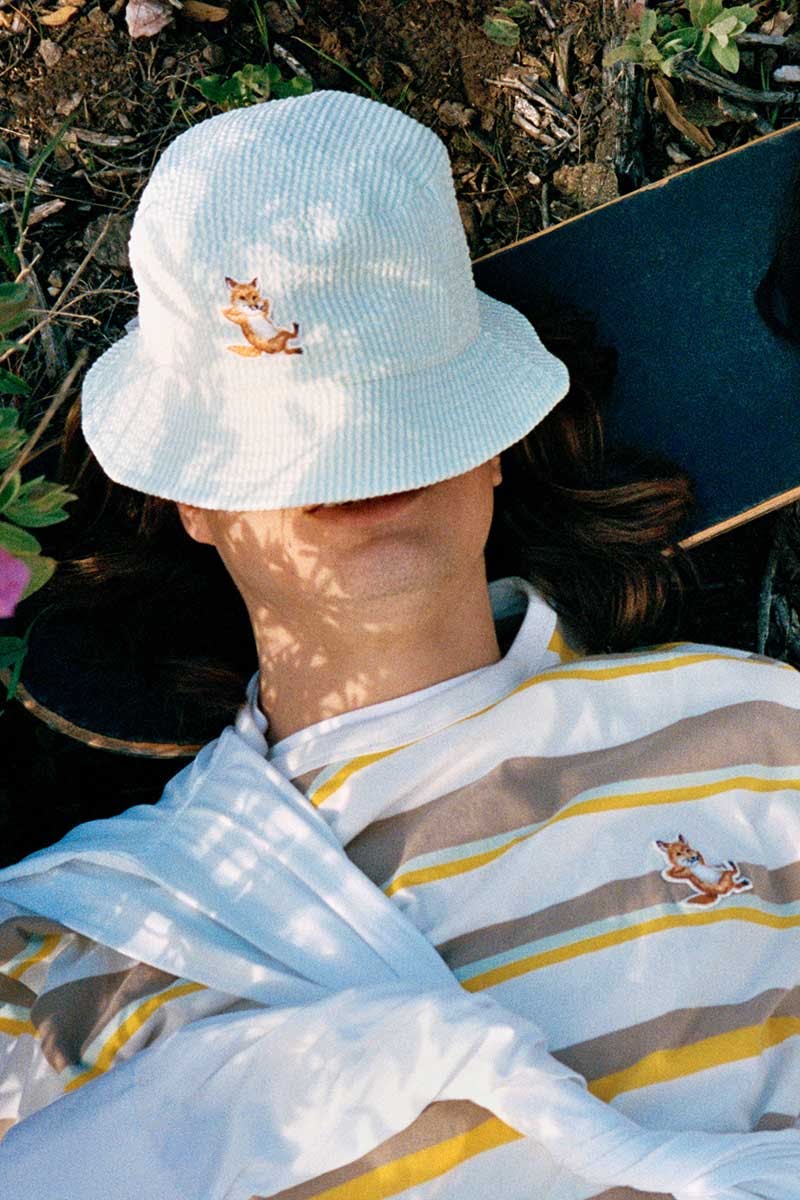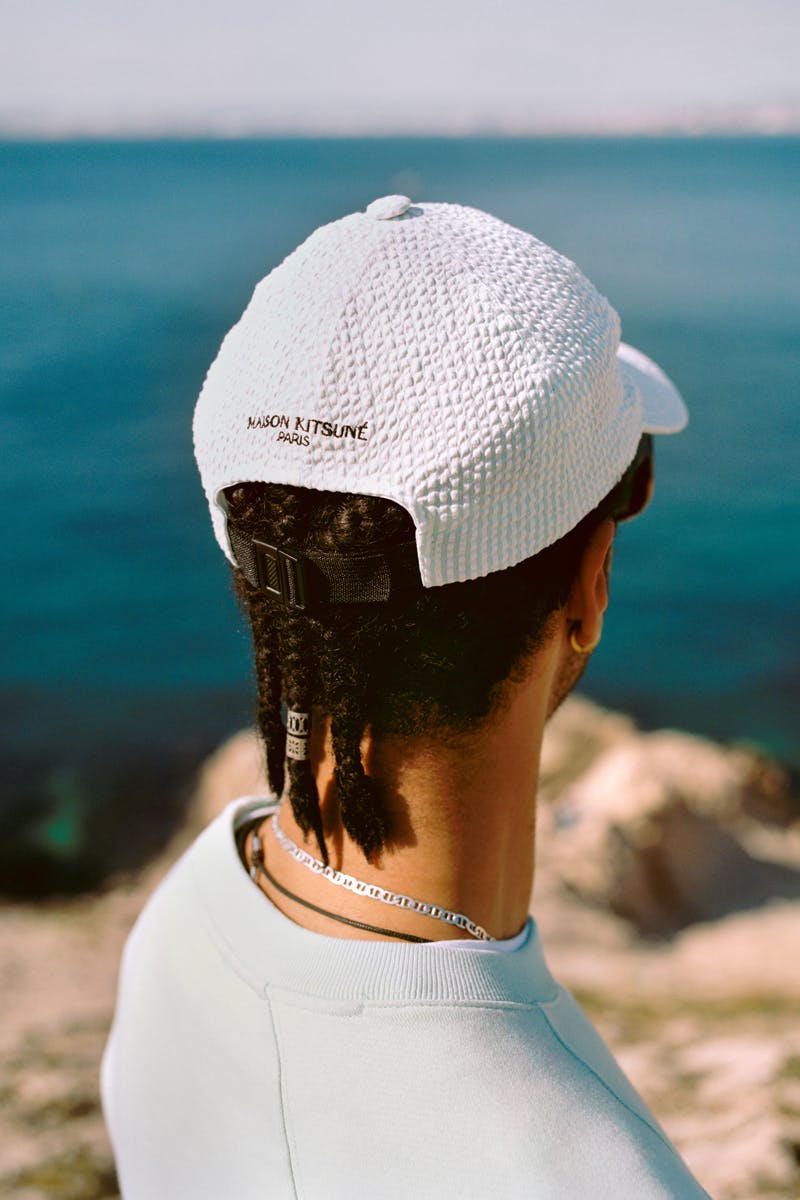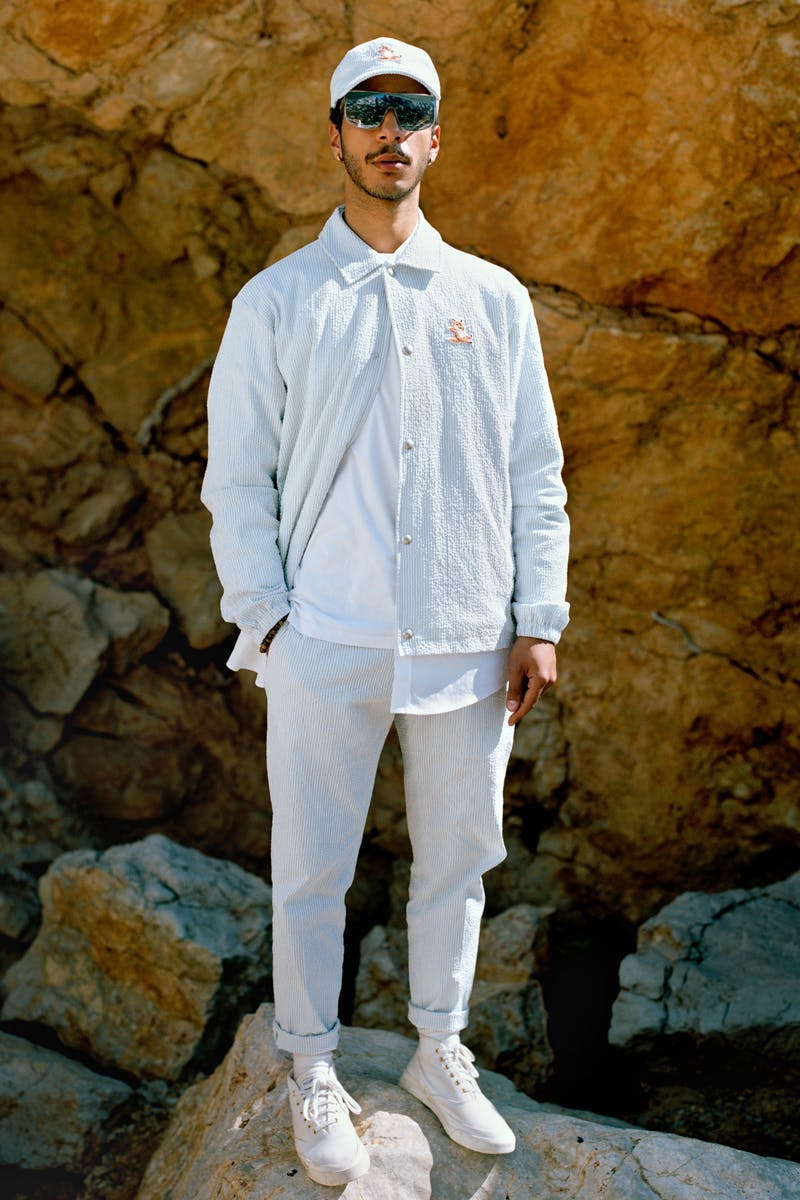 Gnarly, dude! Plenty of terms from the pantheon of beach bum parlance crossed over into popular lingo before being left behind in the mid-00's around the same time as puka shell necklaces and Justin Guarini, never to leave a hip teen's mouth again. Or so you thought, because Maison Kitsuné is reviving a bit of tubular slang (sorry) for its new Helinox-featuring summer drop, dubbed the "Chillax Fox" capsule — did you know that chillax is a portmanteau of "chill" and "relax?"
Chillax fox sure lives up to its name: look at that reclining fox! If it isn't chillaxing to the max, no one is. The little character is stitched to a series of unisex Kitsuné signatures — coaches jackets, oversized shirts, sweaters, tees, carrot cut pants, and swimwear — that are all finished in fabrics and tones appropriate for incoming warm weather, like seersucker and lightweight waterproof nylon. There's also a range of branded hats, bags, wallets, and iPhone cases for those looking to infuse every aspect of their wardrobe with the Chillax Fox.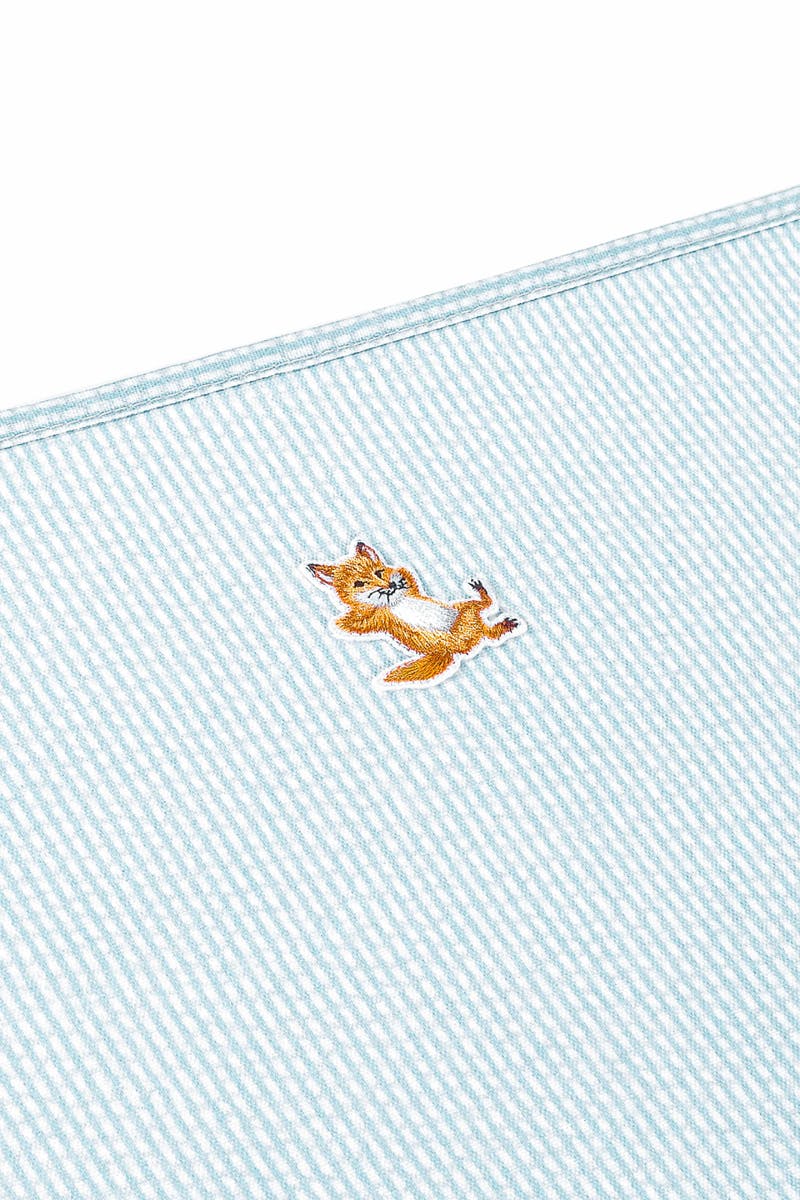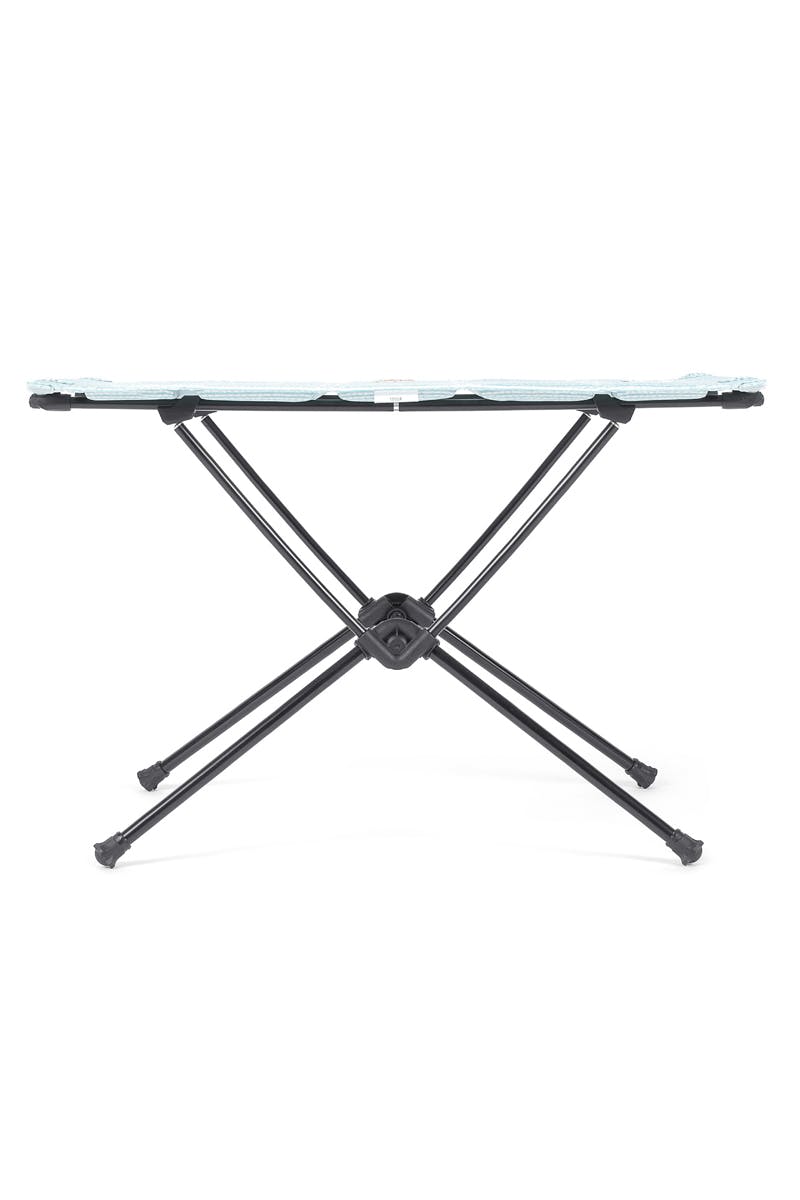 Mirroring the travel-friendly appeal of some new swimwear, Kitsuné has also brought South Korean outdoor experts Helinox on board for a concise selection of outdoor gear ideal for chillaxin' outdoors. A lightweight pup tent, chair, table, and cot have all been imagined in a honeycombed seersucker cotton that matches the textile utilized for the apparel, complete with more Chillax Foxes and co-branded tags.
The "Chillax Fox" summer capsule and Helinox lineup are both available at Maison Kitsuné's website and stores now.