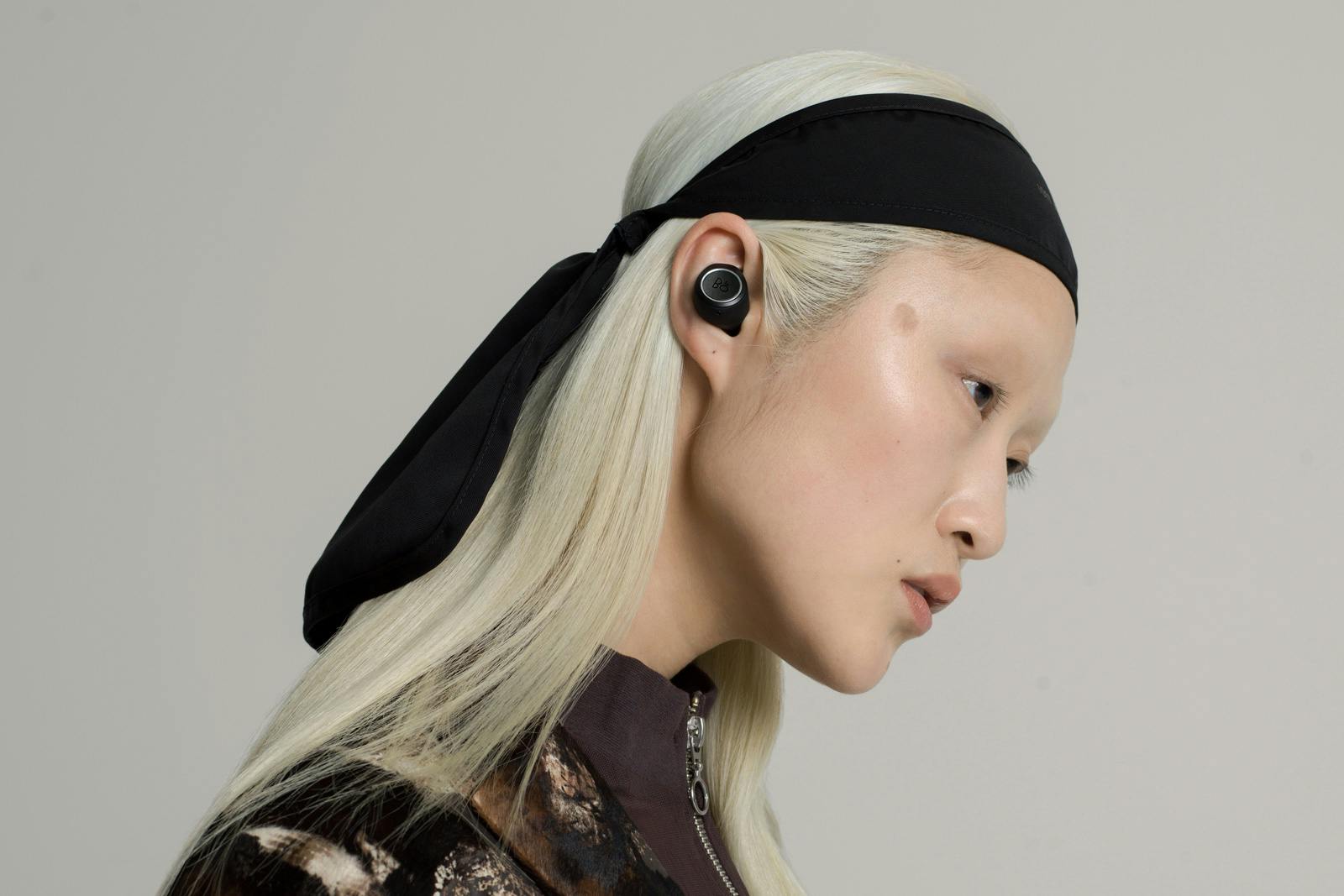 Highsnobiety / Julien Tell
Matthew Williams' climb from the days of Been Trill in 2012 – a collective and DJ crew-turned streetwear line with Virgil Abloh, Heron Preston, and Justin Saunders of quasi-cult brand JJJJound – has been nothing short of astronomical. Having swiftly ascended the ranks of the fashion industry to become one of its most revered trailblazers, Williams' name is likely to be uttered in the same breath as any, quote unquote, "contemporary design conversation."
While working for Kanye West – where he met all of the aforementioned figures – Williams was able to leverage this relationship and craft a compelling micro-cosmos of authoritative creatives, capable of driving demand for almost all of their outputs. It was a skill that would later prove invaluable in the founding phases of 1017 ALYX 9SM.
Fast forward to today, 1017 ALYX 9SM has been slotted into the epicenter of style's zeitgeist, essentially spearheading a new definition for luxury in the modern age. As his output moves into a more evolutionary scape, we begin to understand Williams' rejection of revolutionist thinking. Its ephemeral nature, which, if incorrectly contextualized, may come across as unnecessarily provocative; unnatural even; a trait frowned upon by today's increasingly discerning public.
I believe in evolution, not revolution

Matthew Williams
Finding commonality in these ideals, Bang & Olufsen has enlisted Matthew Williams to inform the creation of a brand new product. The resulting 1017 ALYX 9SM BEOPLAY E8 MOTION headphone set mirrors the detailed fanaticism embodied in the outputs of both parties, constructed using some of today's most cutting-edge technology.
Following a tour of B&O's headquarters – an innovative and sustainable building project completed by designer Jan Sondergaard – in Struer, Denmark, we caught up with Matthew Williams to run the rule over this new project. Covering everything from his creative process to the wonderful world of music that ties it all together, the resulting interview is clear, direct, and devoid of any proverbial "fluff."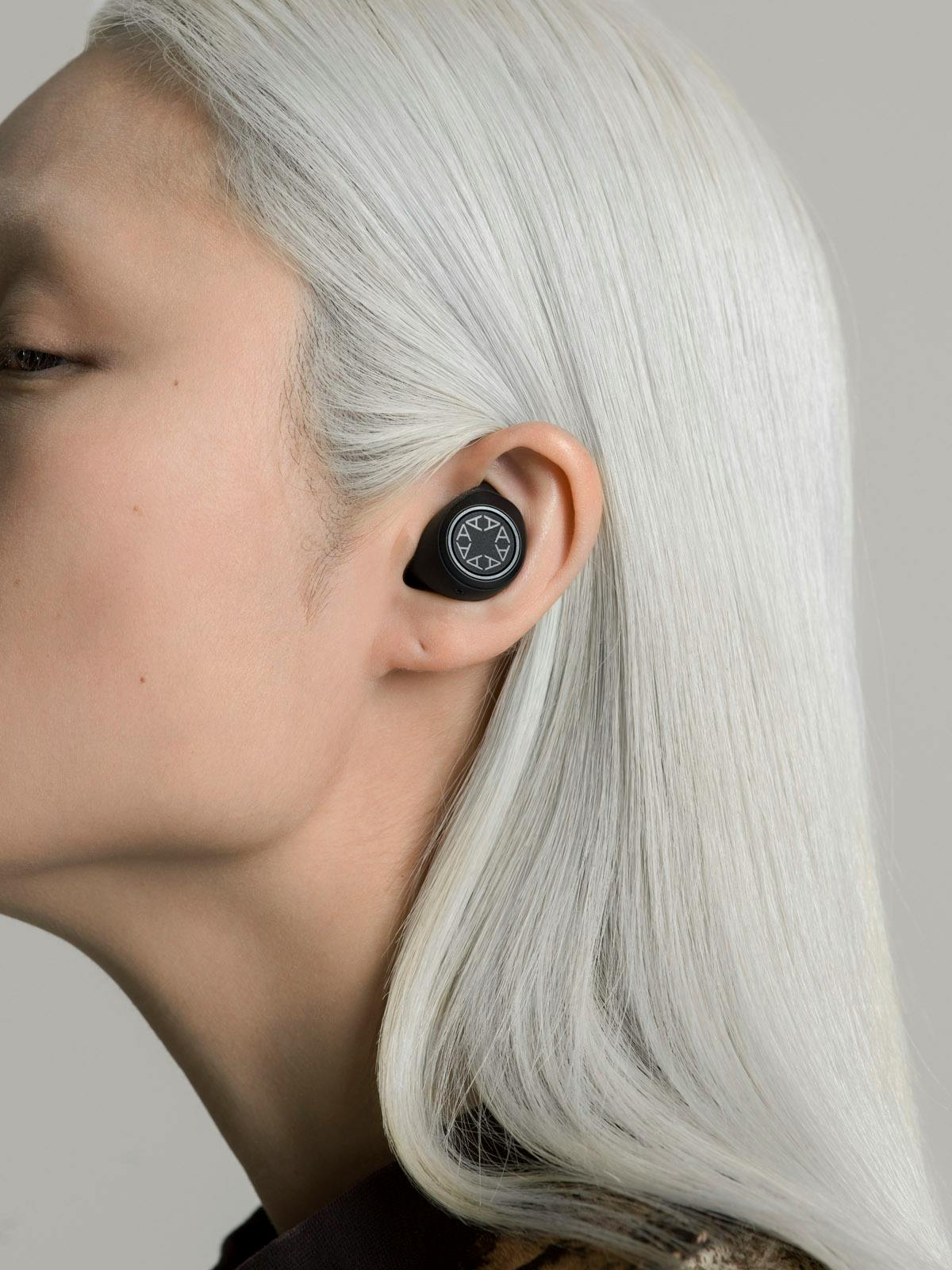 Tell us about how the collaboration with Bang & Olufsen came about. What is it about the brand itself that you identified with most?
I've been a fan of Bang & Olufsen for many years. It is the pinnacle of luxury audio and visual consumer electronics. The craftsmanship of its products is unmatchable.
Which values do you as a designer and as a brand share with B&O?
Creating quality products that are built to last.
You live in Ferrara, Italy to be close to where your clothes are made. Why is this proximity so important to you? How does this affect your creative process?
I lived in Ferrara for three years and moved to Milan in July. Living in close proximity to our manufacturers is such an important factor when building a brand. It allows for relationships to grow.
Does that intimacy with the production of your clothing affect your creative process?
It has helped shape my creative process and the way I work.
Run us through your process for selecting materials... how does this translate to the materials used for this collaboration?
When the BEOPLAY E8 MOTION was presented to me, I was instantly drawn to its materiality, look, and feel of the case, with its leather exterior and aluminum interior.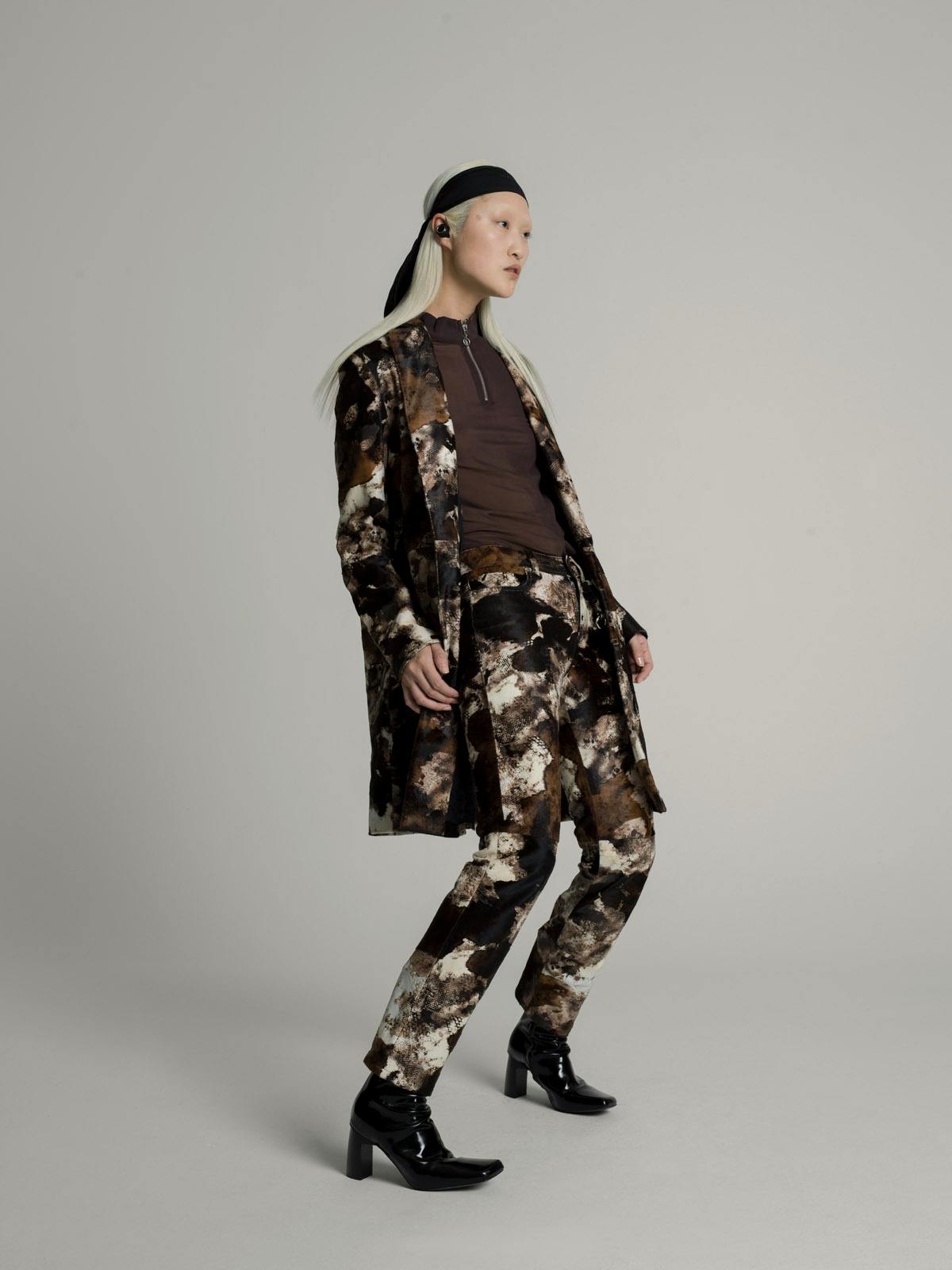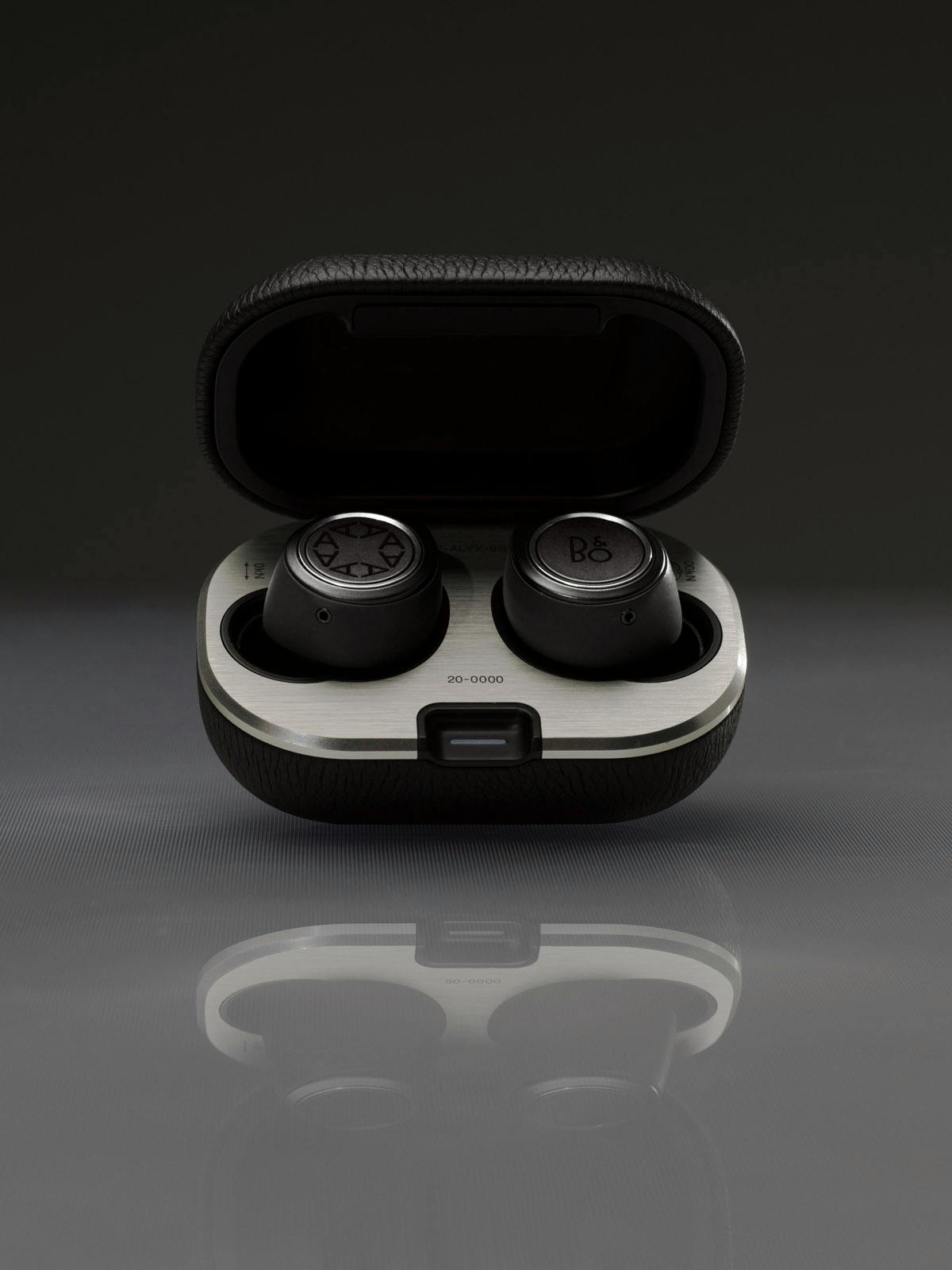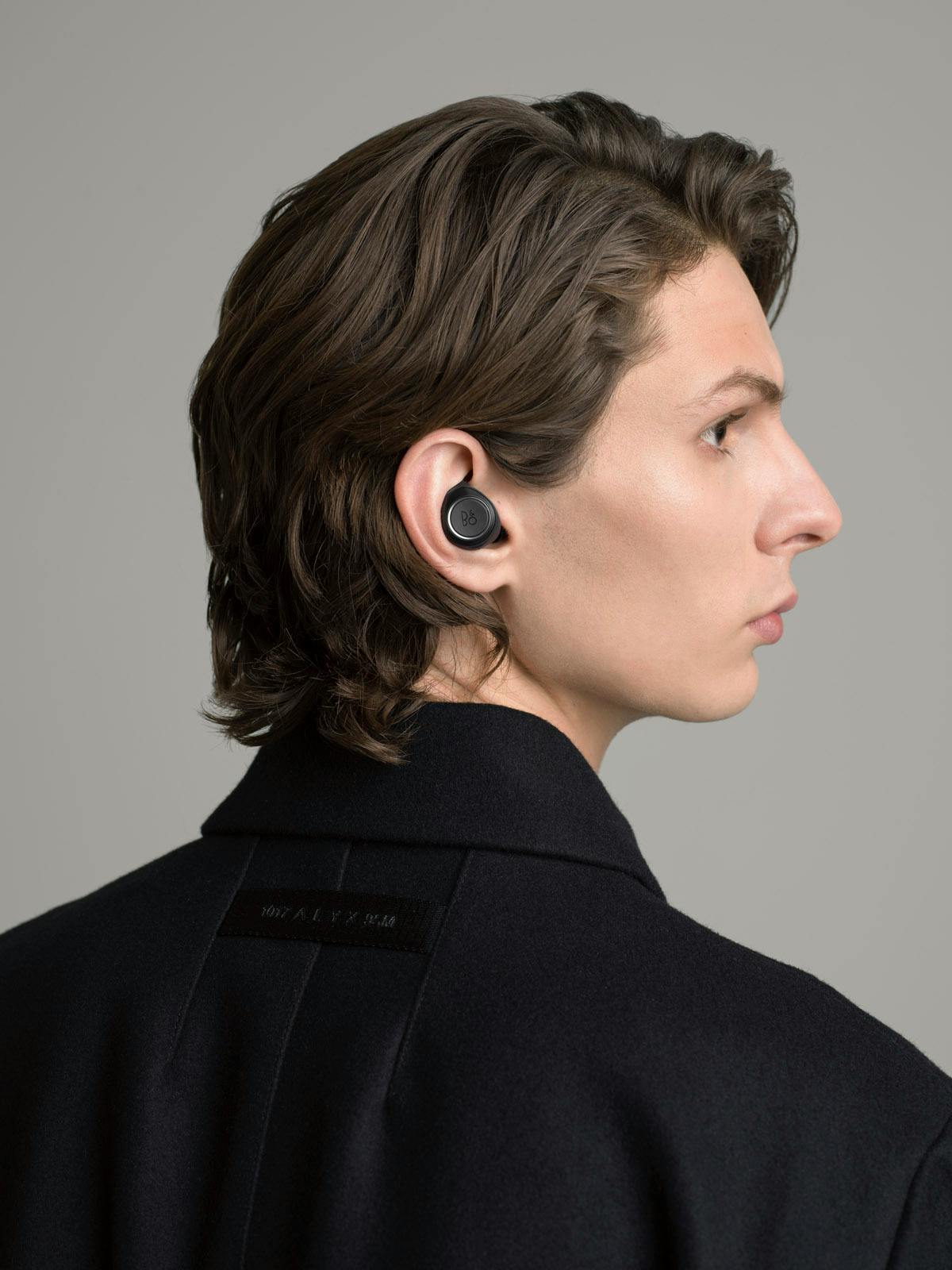 Your work is often considered as being avant-garde. Do you see any benefits in fusing the contemporary with the traditional?
Material research and development is a core part of my design process. My team and I spend a lot of time speaking with suppliers and presenting ideas in order to create new fabrics, treatments, and so forth. The clash between tradition and contemporary isn't something I pay attention to.
Could you talk us through the role music plays in your creative process?
Music is a huge part of my life. I worked in the music industry for over 10 years as a creative director for several artists. I spend a lot of my free time researching and exploring new music.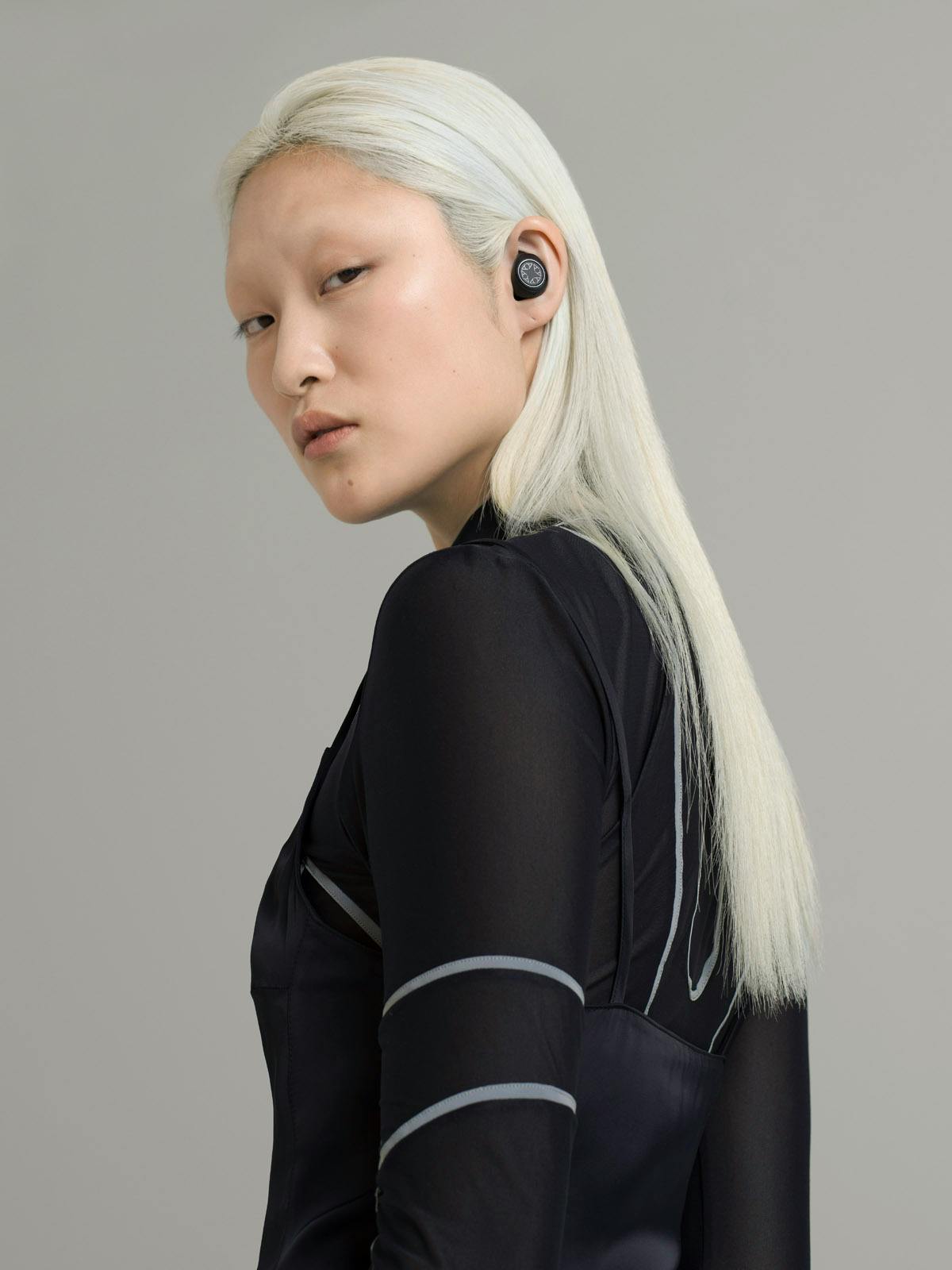 In such a fast-paced and ever-changing industry, how do you keep your creative spirit in shape?
I believe in evolution, not revolution. I focus on building upon existing designs and concepts that have been successful, or I feel are important.
If you were to curate a playlist to listen to with this product, who would be on it?
Playboi Carti, Corbin, The Smiths, Aphex Twin, and Skepta.
The limited-edition 1017 ALYX 9SM BEOPLAY E8 MOTION headphone are now available on the Highsnobiety Shop from. They can also be purchased at The Co.lab, a first-of-its-kind retail concept presented by Highsnobiety in the Selfridges Corner Store, London. Hit the button below to learn more about the collaborative product.