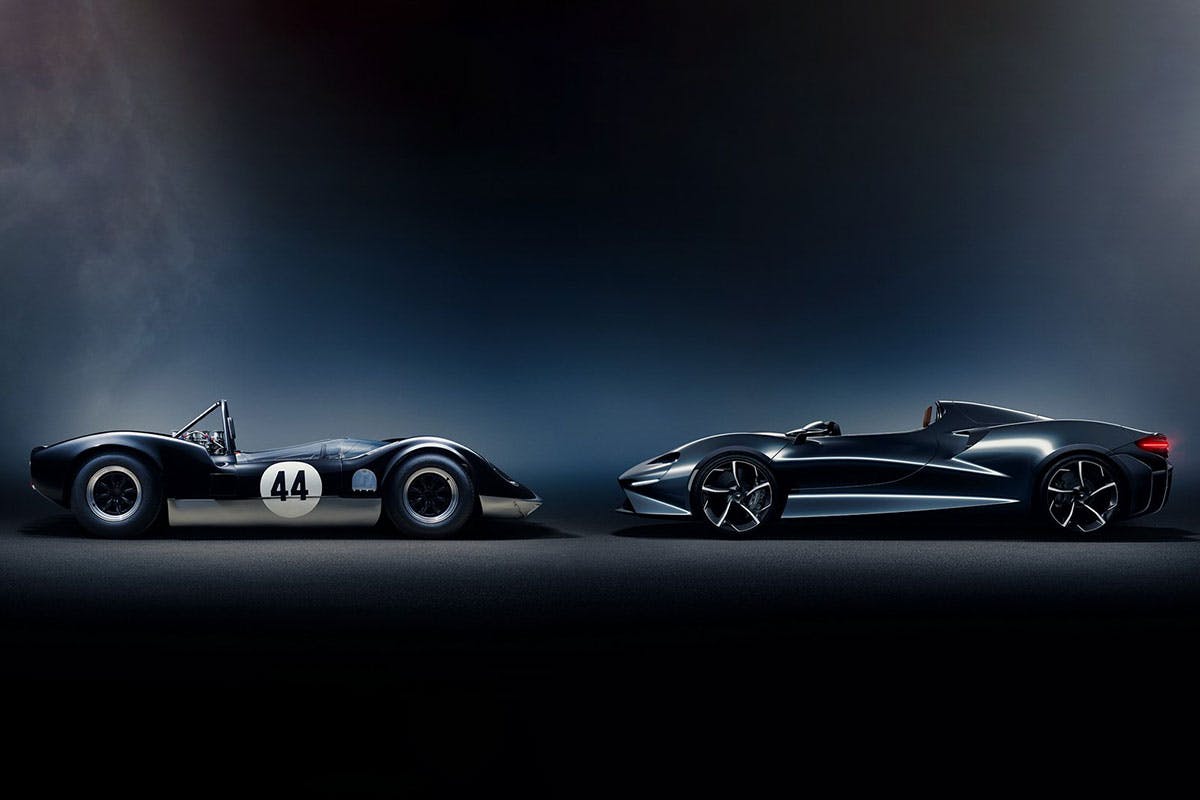 McLaren is gearing up to release a limited run of its slick new Ultimate Series road-car, the McLaren Elva, Carscoops reports. It is the brand's first open-cockpit road car and its lightest, and it could be yours for a cool $1.69 million. Take a closer look in the gallery above.
The two-seater whip is set to drop in 2020 and only 399 models will be produced. In terms of specs, it can reach an incredible 0-62 mph (100 km/h) in less than 3 seconds, while 0-124 mph (200 km/h) takes just 6.7 seconds. This speed is thanks to its 4.0-liter twin-turbo-charged V8 engine, which produces 804hp and 590 lb-ft. As Carscoops calculates, this makes the Elva even faster than the Senna before it.
Elsewhere it boasts a seven-speed dual-clutch automatic transmission and McLaren's forst Active Air Management System, which apparently makes the drivers feel encased in a "bubble of calm." What's more, the name Elva pays homage to the East Sussex constructor who produced the chassis for McLaren's two-seat sports cars in the 1960s.
Andy Palmer, Vehicle Line Director  at the British automotive manufacturer said that "The McLaren Elva is a true Ultimate roadster; it exists purely for the pleasure of driving, to deliver an enthralling and immersive experience born from the ultimate connection between the car, the driver and the elements."  It boasts a custom, lightweight carbon fibre chassis, and comes without no roof, windscreen or side windows.
Find out more about the vehicle here.