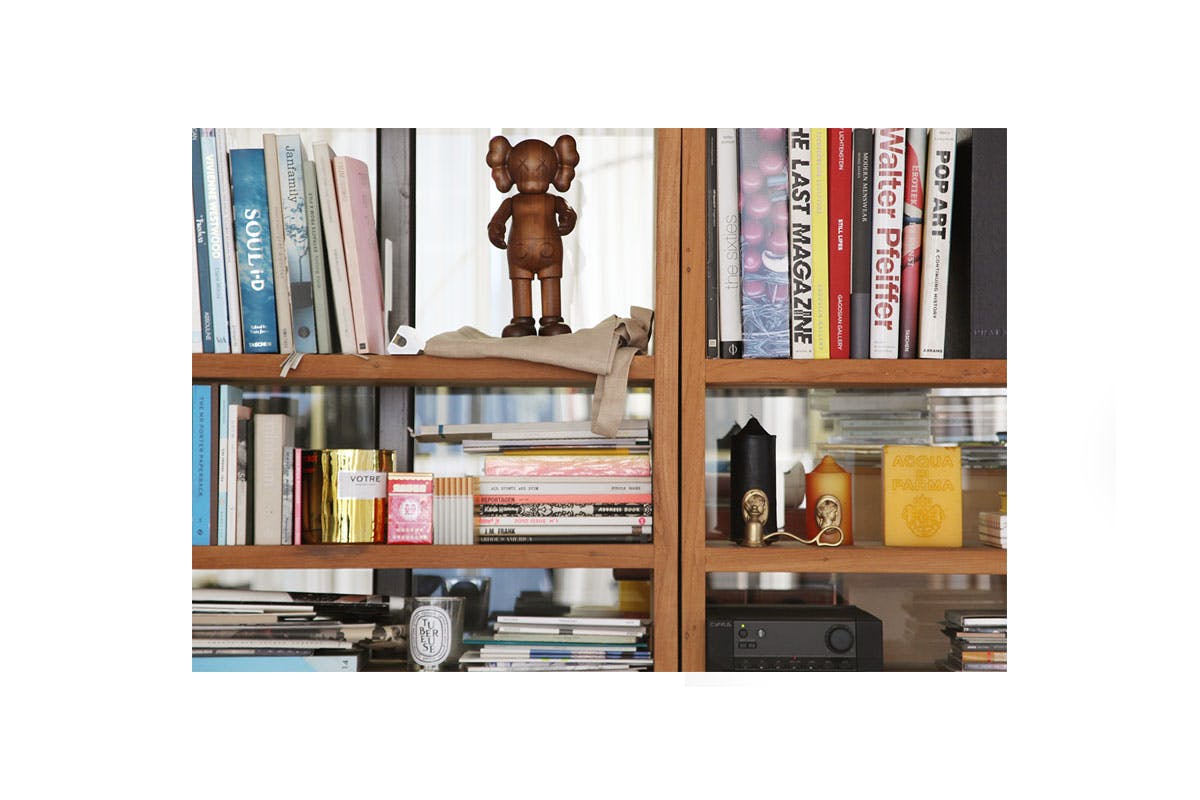 Chinos are a contemporary fashion icon and a wardrobe staple: in our latest editorial project, we celebrate the popular pants and their supreme diversity with heritage brand Closed. Together we selected five avant-garde experts in fashion to style Closed's expertly designed fits as well as share their fashion insights in the process.
Korean indie music is having a moment. The band that's at the vanguard of that moment is hyukoh. The group's lead singer, guitarist and frontman, Oh Hyuk, is arguably at the very center of this movement – as well as being a burgeoning style icon in his own right.
The band, and the man, straddle the divide between the underground and the mainstream. hyukoh's music has a melancholic yet upbeat vibe, like a soundtrack to late summer evenings just before the turn to autumn; it works on many levels. Meanwhile, Oh Hyuk, with sharp eyes and a figure that naturally gets the best out of the clothes he wears, has a distinctive dress sense that straddles between classic menswear yet isn't afraid to challenge norms and be unshackled by gender prescriptions. Because good clothes are good clothes. It also means he is a perfect fit for our ongoing deep dive into the style staple.
Americana and the workwear look is of course a strong style trend across much of East Asia – from Japanese thrift stores to the upmarket boutiques of Seoul, chinos, MA1 jackets, khaki, military green and denim form a significant backbone to what's on offer and what's on the streets. For our latest Men in Chinos installment, we met up at Oh Hyuk's home in Seoul. Born in South Korea but raised for 20 years across China, the third culture kid's influences are as diverse as his upbringing and where his life is now. Check out how he styles Closed's chinos in our editorial shoot, above, for some style inspo. If you like the style, cop Closed's chinos direct from their online store.
Hey Oh Hyuk, you moved back to Seoul a few years ago after spending pretty much all of your childhood in China. How has the South Korean capital helped you find yourself as an artist?
After I moved to Seoul, the mixed feelings and emotions that I felt in my teens and when growing up were suddenly set against each other. I learnt so much during that time but Seoul has taught me so much too, so I've learnt something from the experience and have become who I am now.
Tell us about your journey, both to becoming a musician and now as a professional, successful one.
After I moved to Seoul in 2012, I began rearranging and working on the songs that'd form our first release. A lot of these I'd worked on when and wrote when I was a teenager up until the time I about 21, so that covered my leaving China and my parents and moving to the capital. Then, in 2014, I met all the guys who make up hyukoh's current members and we released our first EP, 20. In 2015, we released our second EP, 22. Now we're working on our full-length album.
What's been your career highlight so far and what are your aspirations?
I think for sure that releasing our upcoming debut album is going to be my career highlight. As for aspirations and where we or I would like to be, I think my ultimate wannabe is Radiohead.
Let's talk about South Korea and its culture. Perhaps beside maybe Glen Check, you're pretty much the only music acts coming out of South Korea at the moment with an 'indie' sound. How do you try to challenge prevailing fashion, music and the image standards in the country?
We're just trying to figure out how we can reach the public really. But we don't want them to be challenged and have difficulty in what we're doing and our output – music or image or whatever – and just be okay with it. We do our own thing in our own way.
Your dress sense is pretty on point. How would you describe it?
Street. I like it because I feel free.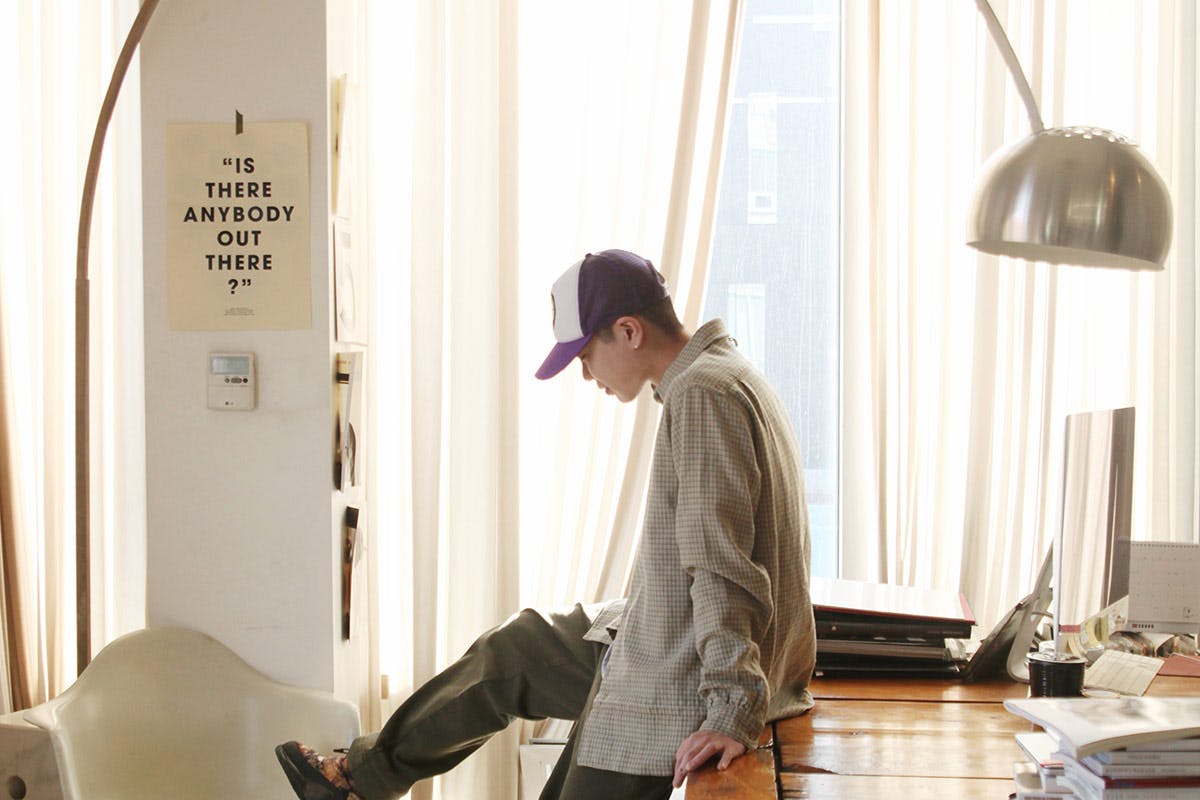 Chinos have been around for decades yet they never seem to grow old. How does the past influence your style?
What goes around comes around. There are things that never change and chinos are one of them. But to be honest, I think chinos have never been not been a part of OG street fashion which I've liked and followed from when I was a kid.
Talk us through how you styled Closed's chinos, what you wore with them and why?
I mixed the olive chinos with a casual shirt I have and a vintage Stussy mesh cap. I wore them cos I feel comfortable in them.
What do you think upcoming Korean labels can learn from heritage brands like Closed?
And even though the world may have changed so fast these past few years and seems to get busier every day, some things that are cool will always, in some way, be cool and relevant.
Shop Closed's chinos and all collections now via the link below. For more on how to style chinos, read our interviews and choose your style with Milan-based fashion director and stylist Emil Rebek and perfume designer Barnebé Fillion.