This story was published on September 28, 2022 and updated on September 30, 2022
The rumor mill's rumblings about Met Museum's next Costume Institute exhibition, the show that will likely dictate the theme of the Met Gala, have been confirmed.
In late September, sources speculated that the museum's Spring 2023 fashion exhibit would honor the late Karl Lagerfeld, who died at age 85 in 2019.
The Met declined to comment on rumors but at a press conference held in Paris on September 30 — right in the middle of Paris Fashion Week — where both Anna Wintour and head Costume Institute curator Andrew Bolton will be in attendance, the institution confirmed that Lagerfeld will be the inspiration for "Karl Lagerfeld: A Line of Beauty," the next Costume Institute exhibit, a theme that will presumably dovetail with the 2023 Met Gala.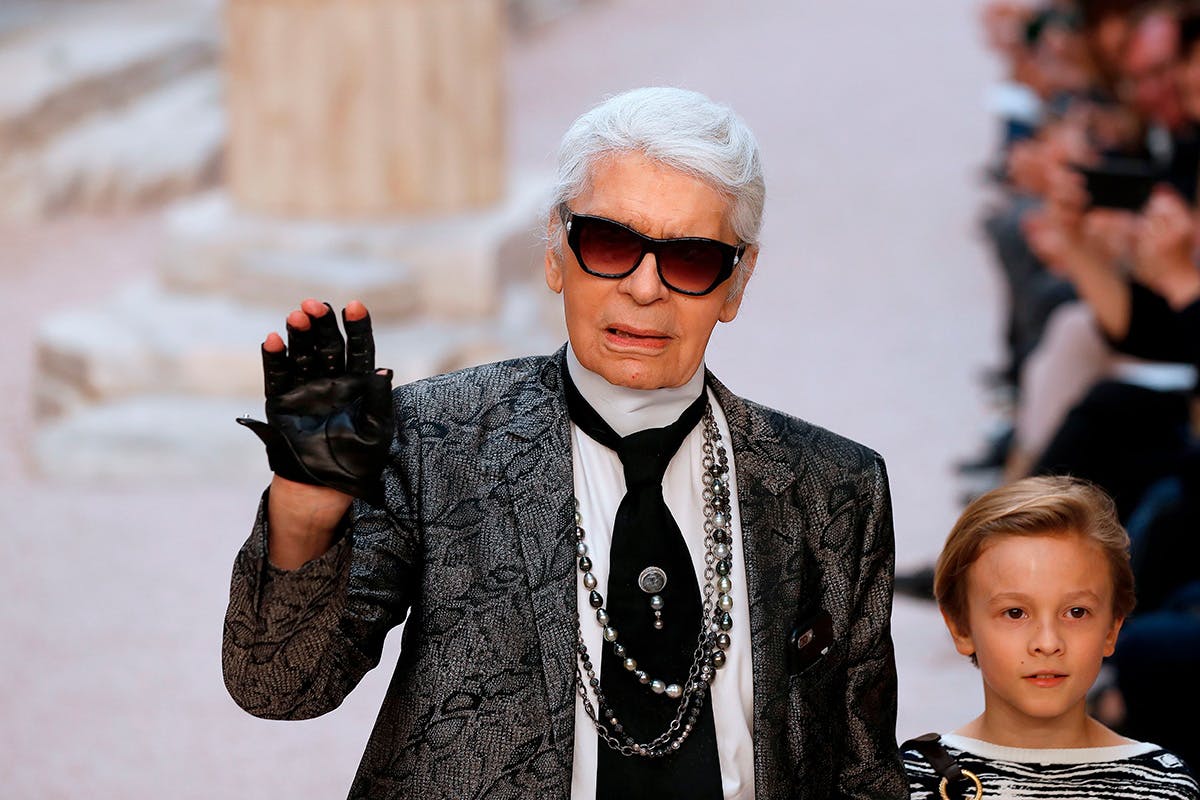 Pre-pandemic, a retrospective of Lagerfeld's work was reportedly in the works and scheduled to debut at the Met in 2022. The show was put on hold when COVID threw a wrench in the museum's exhibit schedule.
Organizing a Lagerfeld retrospective is no small task — the creative director of Chanel, Fendi, and his eponymous line, the German designer was one of the industry's most prolific creators.
Assembling his vast body of work is intimidating of a feat as archiving Lagerfeld the person, a perfectly coiffed character with a penchant for dispensing aphorisms, both astute and outrageous.
The Met is reportedly angling to focus on the German designer's massive collection of fashion sketches, though you can bet that plenty of memorable clothing and accessories will also be on display.
A Lagerfeld-focused show would most likely signal a Lagerfeld-themed Met Gala, akin to 2014's Charles James retrospective and James-themed fundraiser.
Somehow, I don't see this meshing with TikTok's prediction that the 2023 Met Gala theme is actually "outer space."
Perhaps we may still see some galactic Lagerfeld looks come that first Monday in May. Either way, "Karl Lagerfeld: A Line of Beauty" will open at The Met Museum on May 5, 2023.