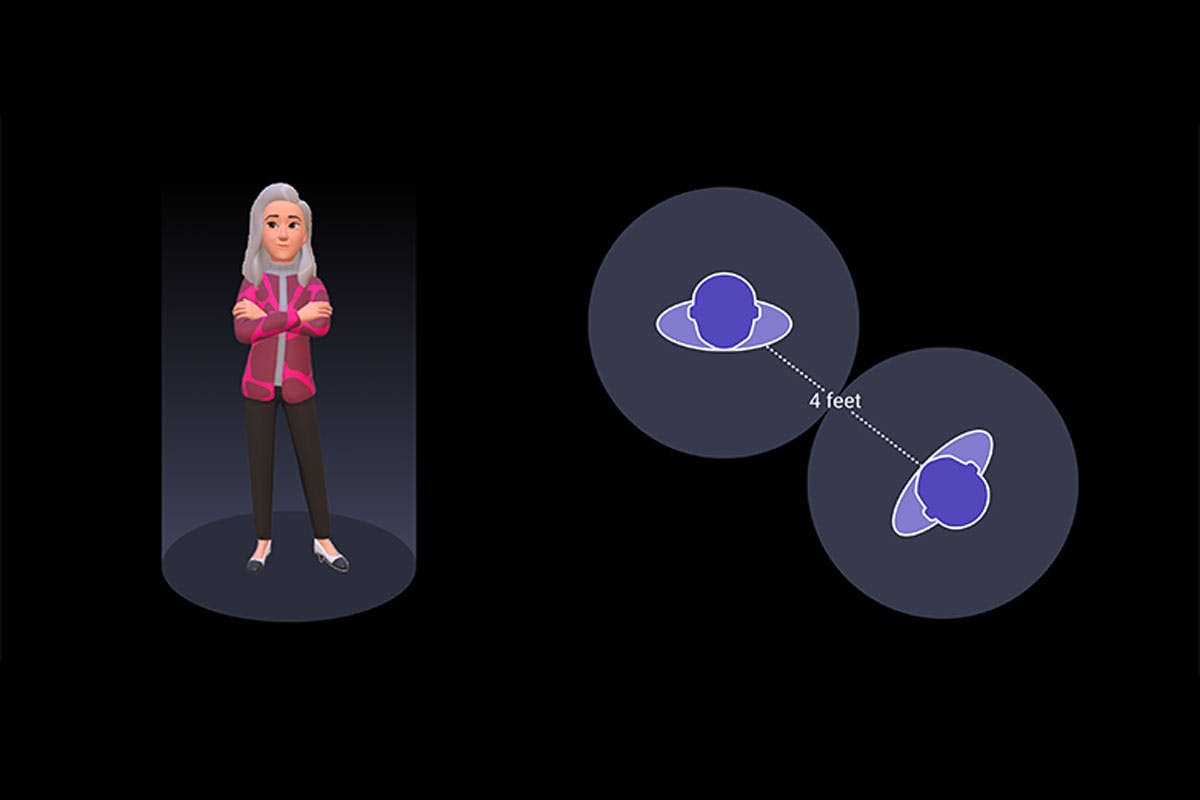 If you thought Mark Zuckerberg's dystopia couldn't get more dystopian, think again.
Days after Meta's stock plunged to a historic low, the Facebook parent company revealed steps it's taking to address a real-world issue that, unsurprisingly, has bled into metaverse: sexual harassment.
Horizon Worlds, a virtual reality program developed by Meta for Oculus devices, has rolled out "Personal Boundary," a feature that prevents avatars from encroaching within four feet of each other.
"If someone tries to enter your Personal Boundary, the system will halt their forward movement as they reach the boundary," explains a blog post by Horizon's Vice President, Vivek Sharma.
Basically: the feature is a very contemporary interpretation of the "Private Square" song we all learned as children.
Personal Boundary seems to have been developed in response to harassment complaints made by a Horizon Worlds beta tester back in November.
"Sexual harassment is no joke on the regular internet, but being in VR adds another layer that makes the event more intense," the tester posted in Horizon's official Facebook group. "Not only was I groped last night, but there were other people there who supported this behavior which made me feel isolated in the Plaza."
Sharma characterized the incident as "absolutely unfortunate" and pledged to make "Safe Zone," a blocking feature that cuts off all interaction between Horizon users, easier to access. Personal Boundary functions as a middle ground, allowing avatars to interact while still remaining somewhat separated.
As shares of Meta remain in the red and the company continues to grapple with fallout from recent controversies (i.e. whistleblower Francis Haugen's testimony), Zuckerberg's positioning of the metaverse as "the next frontier" is beginning to look like the flop of the century.