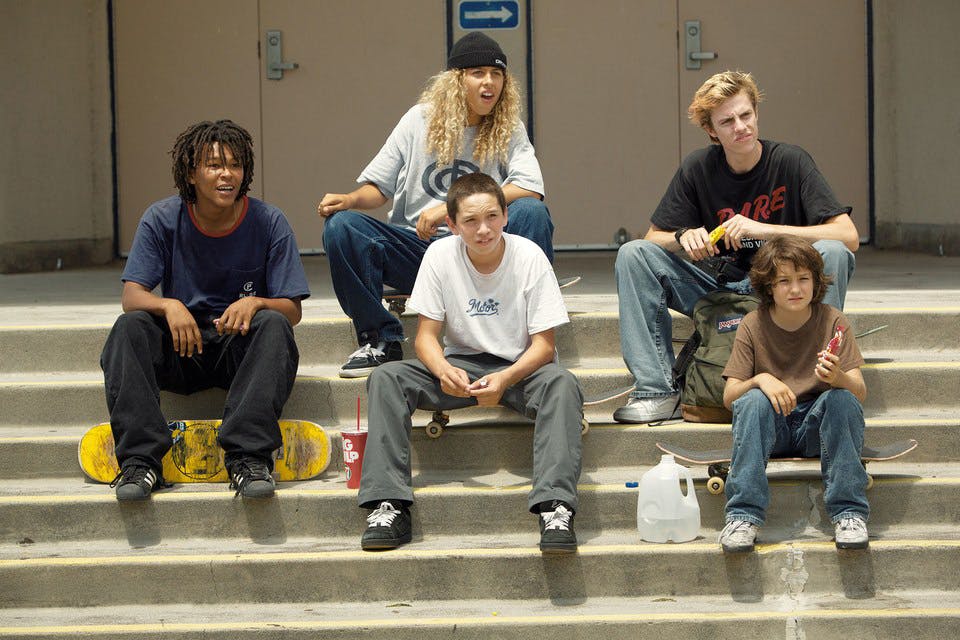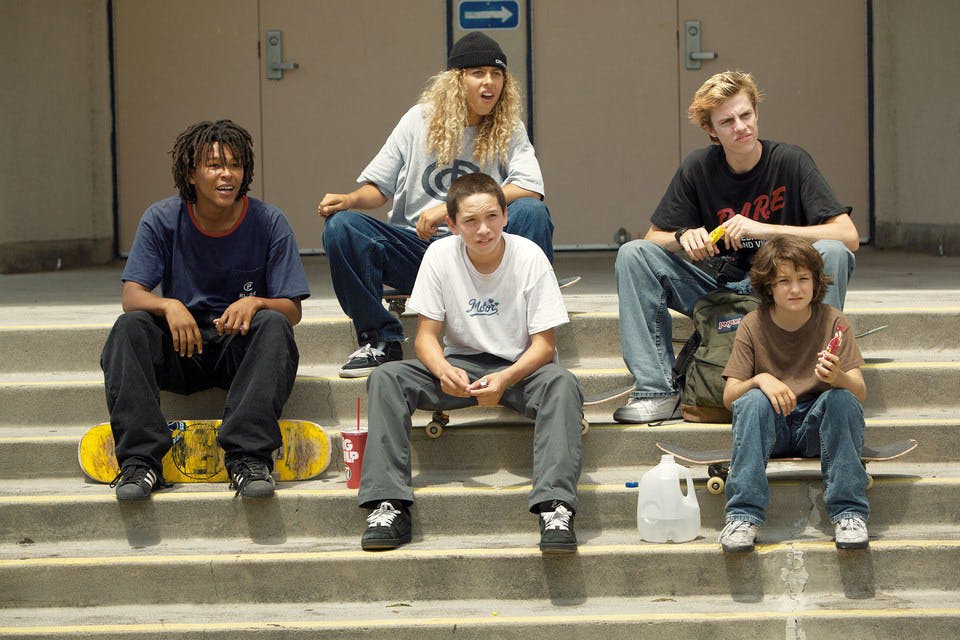 The reviews of Jonah Hill's Mid90s are in, and if you're as hyped about this movie as we are, you'll be delighted to know the first-time director has scored a flood of praise for his skateboarding coming-of-age tale.
Thematically and style-wise, the film is a love note to — you guessed it — the mid '90s, focusing on the California skate culture Hill knew as a kid and taking cues from the movies that inspired him.
Browse our review roundup and, in case you missed it, watch the trailer below. If you want to see the movie for free, Highsnobiety is is giving away 20 admit-two tickets for screenings in 24 cities across America.
An amazing debut for Hill
Mid90s feels like Jonah Hill's soul pouring out on screen, an authentic and unfettered expression of maturation and belonging.

Marshall Shaffer / SlashFilm
An impressively low-key debut for Jonah Hill as a director.

Chris Bumbray / JoBlo
A great feature directorial debut for Jonah Hill. The movie rocks an all-consuming slice-of-life vibe. An extremely charming, raw coming-of-age story with a strong tinge of sadness.

Perri Nemiroff / Collider
Jonah Hill's impressive directorial debut Mid90s is full of heart, fun, and a sense of longing to belong somewhere.

Rafael Motamayor Aguiton / IGN
Whether Hill's debut as a writer-director is drawn entirely, or partly, from personal experience seems a moot point: there's a sufficient clear-eyed skill to the project to elevate it out of the memoir arena and mark the actor out as a directing talent to watch.

Fionnuala Halligan / Screen Daily
But no, really, Hill has done a great job
The first feature from writer-director Jonah Hill shows some of the best qualities of veteran actors who step behind the camera, with nuanced performances so real the characters practically fall off the screen.

Eric Kohn / IndieWire
A gem that feels simultaneously informed by its author's adolescence and the product of a serious artist's observational distance.

John DeFore / The Hollywood Reporter
The movie is pretty good, too
A slice of street life made up of skittery moments that achieve a bone-deep reality.

Owen Gleiberman / Variety
It's one of those rare stories these days that looks at the beauty of life, rather than the parts that suck.

Jason Guerrasio / Business Insider
Its winning performances, attention to detail, and the geeky amount of affection Hill devotes to everything from T-shirts to bedroom wall paraphernalia makes this something of a male answer to Ladybird.

Patrik Sandberg / Dazed
Even those who weren't 100 percent sold are praising Hill
Clocking in at under 90 minutes, the movie can feel a bit thin and tropey. But it's still a strong as hell debut for Hill, who succeeds in elevating it to something more: a portrait that's real, evocative, and free from moralizing.

Natalia Winkelman / The Daily Beast
Near the end, Hill boxes himself into a sentimental corner that takes a little off the film's edge. But before that, Mid90s bristles with fun, feeling, and the exhilaration that comes with risking life's hairpin turns.

Peter Travers / Rolling Stone
Mid90s doesn't feel like a recreation of an era so much as a lost artifact of the time. There's one predictable and regrettable narrative beat toward the end, but otherwise Hill has crafted a debut that will last a lifetime.

Barry Hertz / The Globe and Mail
However, there were a few dissenters
The nihilistic rebelliousness of the film's teens is obviously indebted to Kids, but Jonah Hill cannot commit to Larry Clark's brand of defiant bleakness.

Jake Cole / Slant Magazine
The best thing I can say about Mid90s is that Hill gets what it means to want to be cool. It's ironic that this is his debut's greatest liability.

Vikram Murthi / Roger Ebert
Mid90s is out now. Have you already seen it? Share your thoughts in the comments.
In more A24 movie news, here's how Chance the Rapper's 'Slice' perfectly balances bloodshed and style.