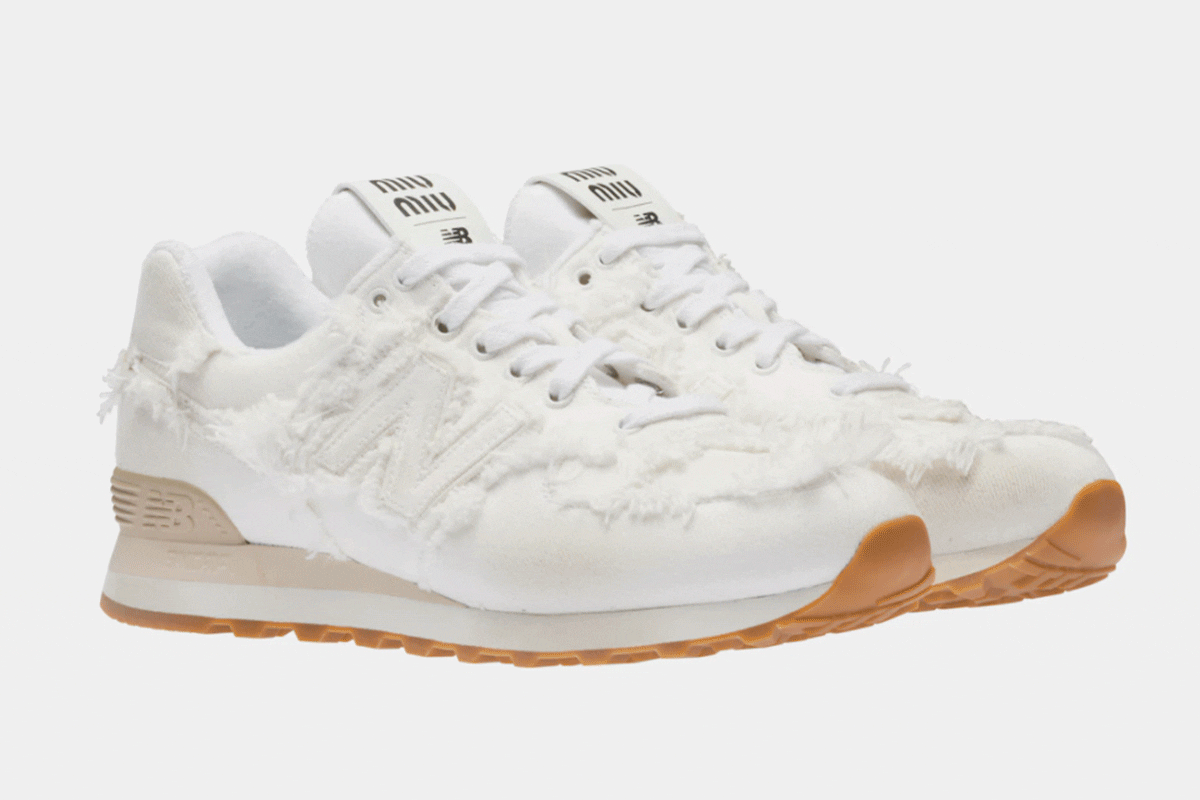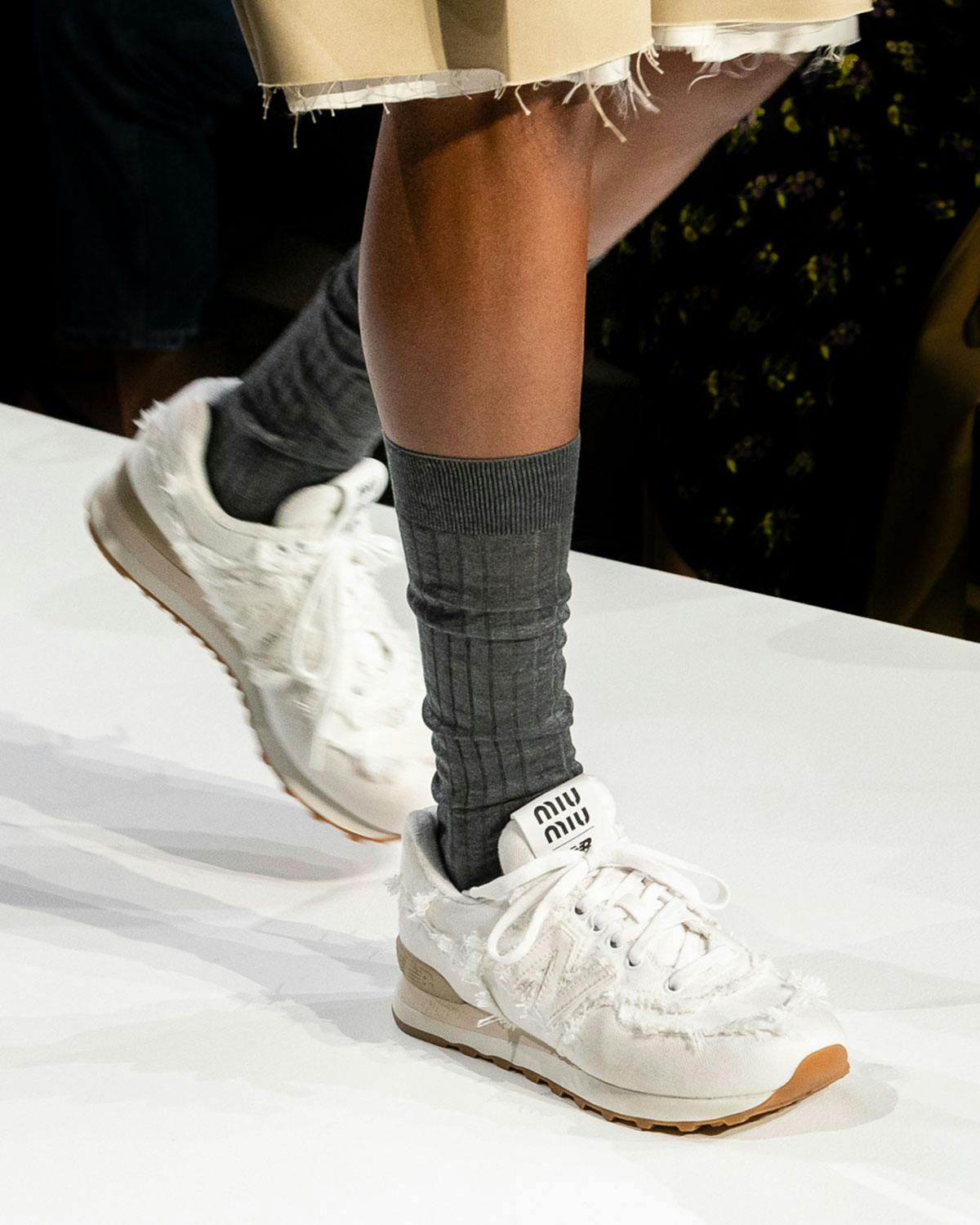 This article was published on October 5, 2021 and updated on January 27, 2022
Brand: Miu Miu x New Balance
Model: 574
Release Date: Available for pre-order but nearly sold-out
Price: $695
Buy: Pre-order open online at Miu Miu
Editor's Notes: Miu Miu, a label that's kept its distance from sneaker collaborations, is dipping its toe into the lucrative business of co-signed footwear.
At Paris Fashion Week, Prada's sister label lit the fashion-sphere on fire with dangerously low-rise bottoms, a Y2K throwback that overshadowed an equally noteworthy development: a Miu Miu x New Balance 574.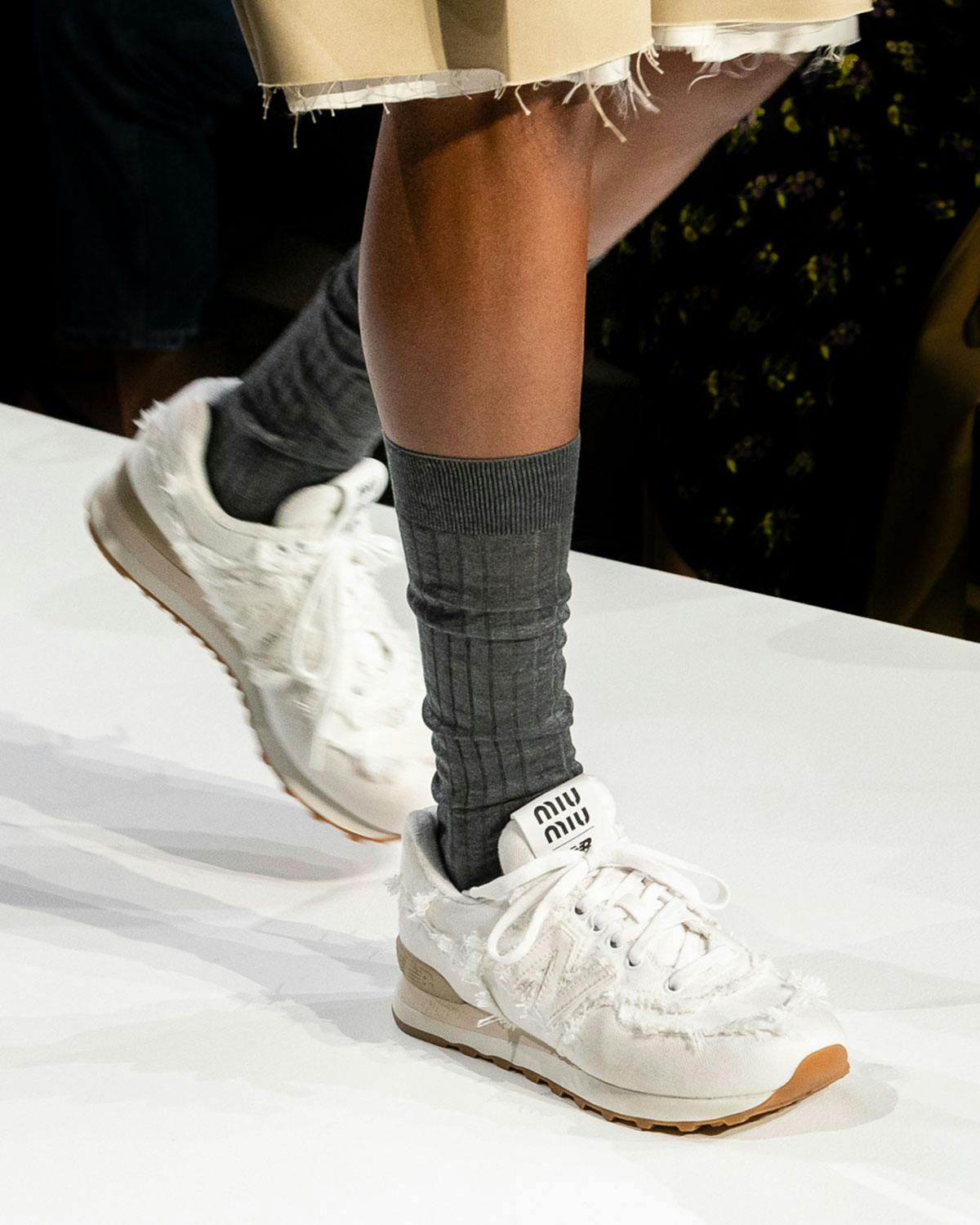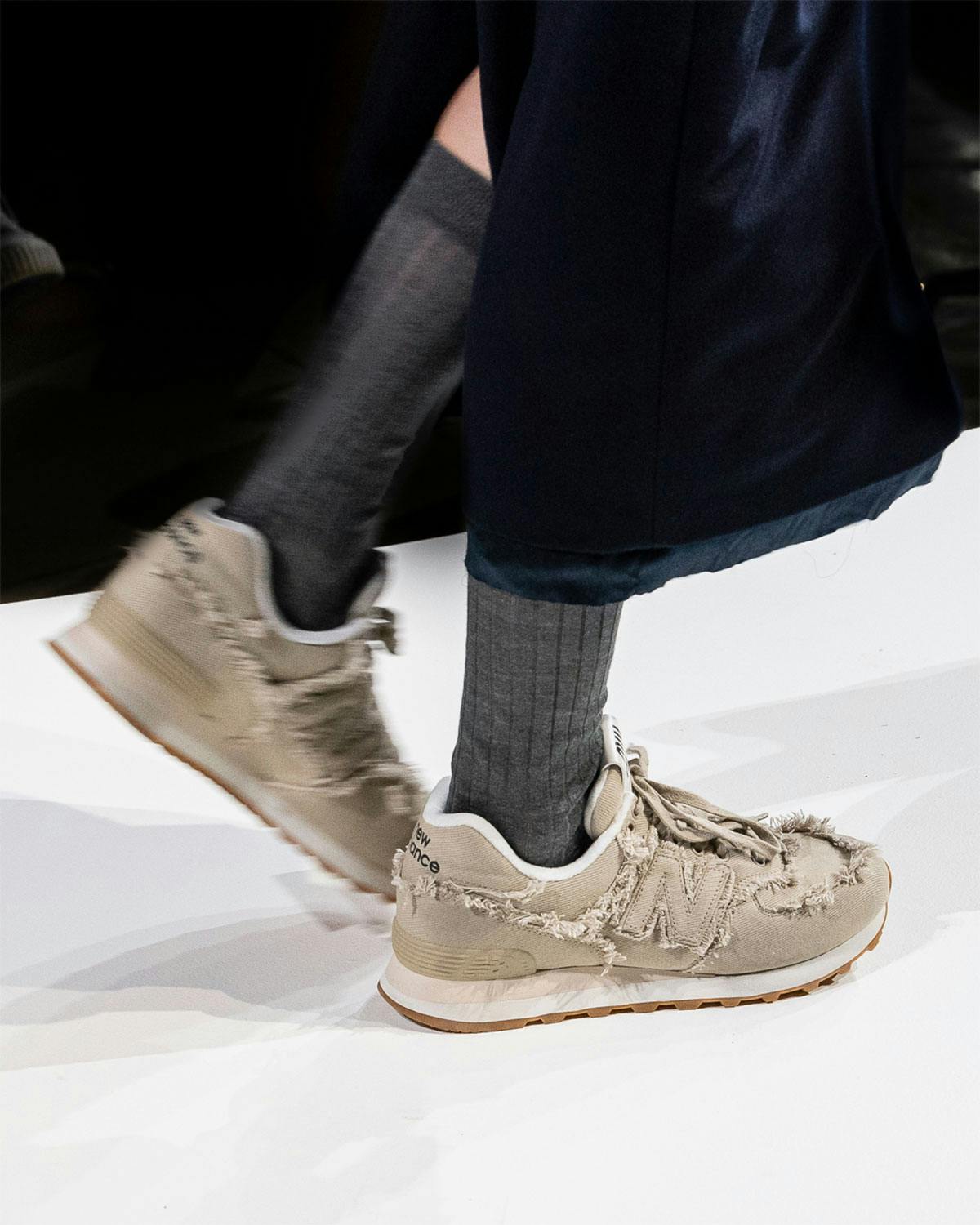 Staying true to the no-frills nature of New Balance's classic running shoe, Miu Miu retools the silhouette with raw-edged paneling, giving the timeless sneaker a bit of directional edge.
The collaboration is entirely new territory for the Italian fashion house, better known for ballet flats and pointy heels than sneakers. Earlier this year, Miu Miu released a collection of vintage Levi's denim — but aside from that, the label hasn't succumbed to the "Fendace effect," or what Editorial Director Christopher Morency calls "the cheap trick of luxury collaborating with itself."
Neither Miu Miu nor its creative director — the one and only Miuccia Prada — have elaborated on the reasoning behind the label's foray into the world of sneaker hype.
Of course, I have my own ideas. Miu Miu has never seen smash success with any of its sportier footwear silhouettes — its crystal-encrusted low-tops and FILA adjacent platforms aren't exactly grails, to put it nicely.
Working with a sneaker brand beloved for its footwear expertise was probably a no-brainer, considering Miu Miu's difficulty appealing to hype-conscious consumers.
Sure, the label's gigantic furry ski boots made a splash earlier this year, but at the end of the day, who's really buying them? A collaborative sneaker is more practical, and generates just as much buzz.
In the mood for New Balance? Browse our selection at Highsnobiety Shop