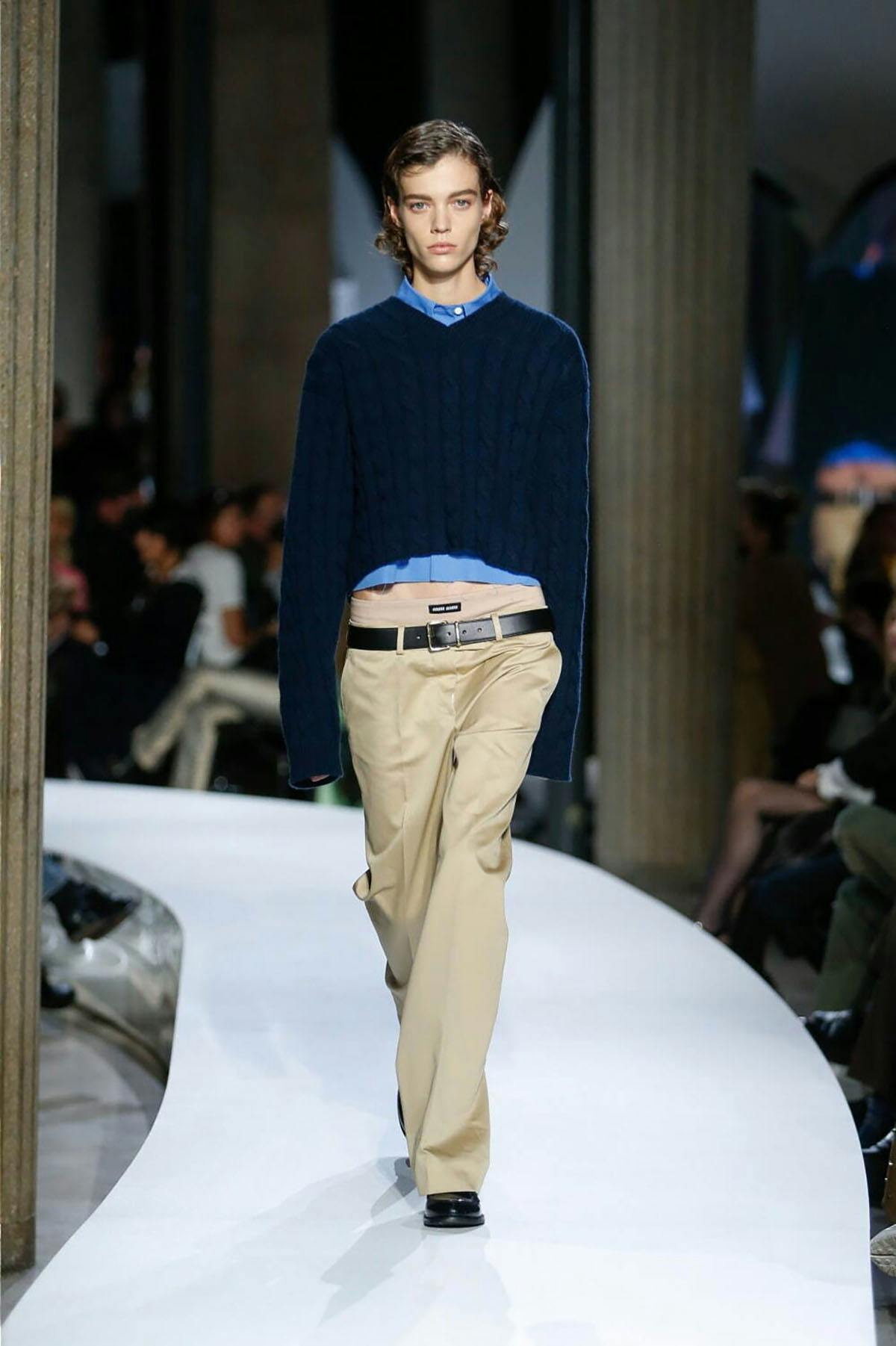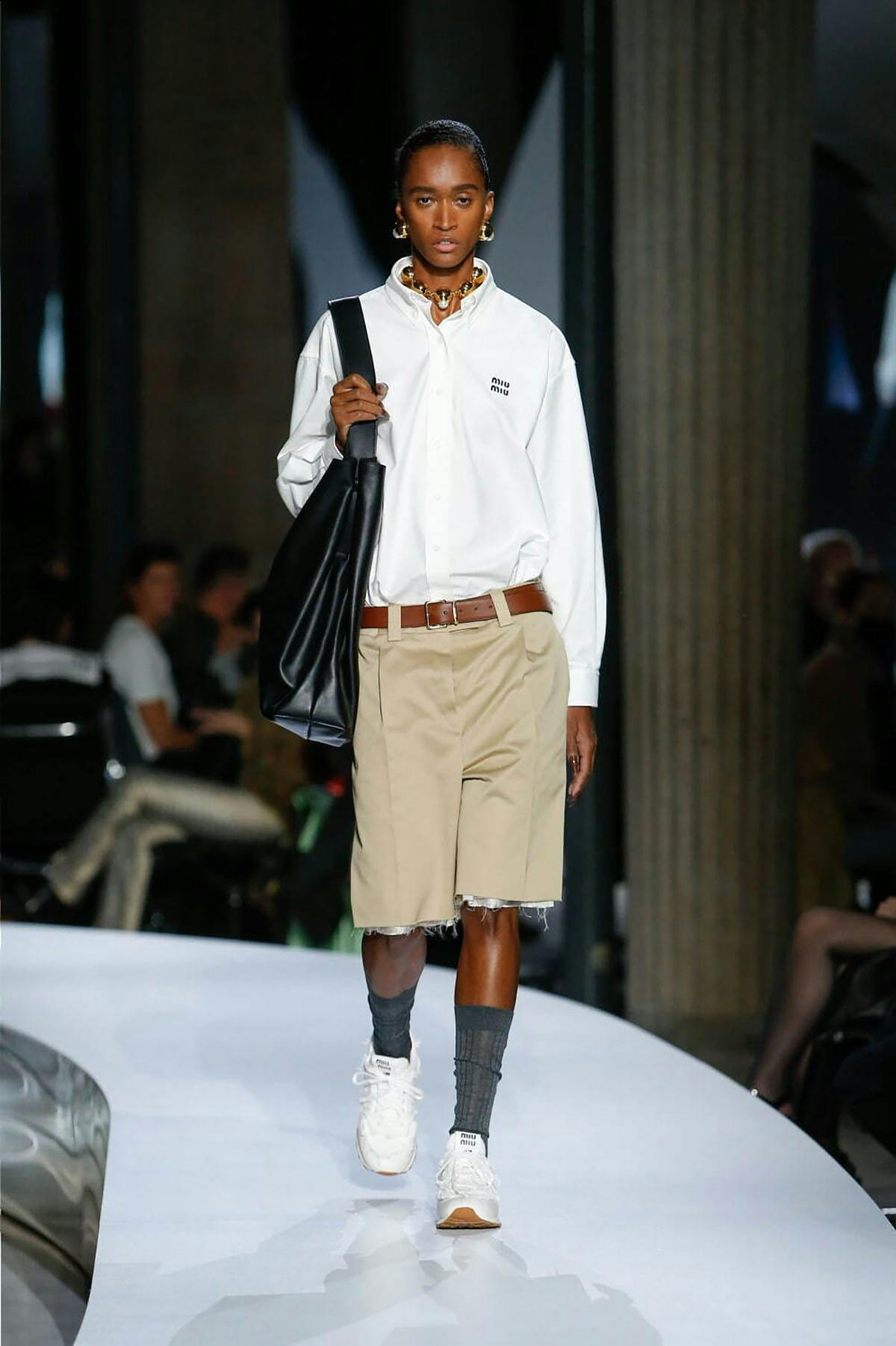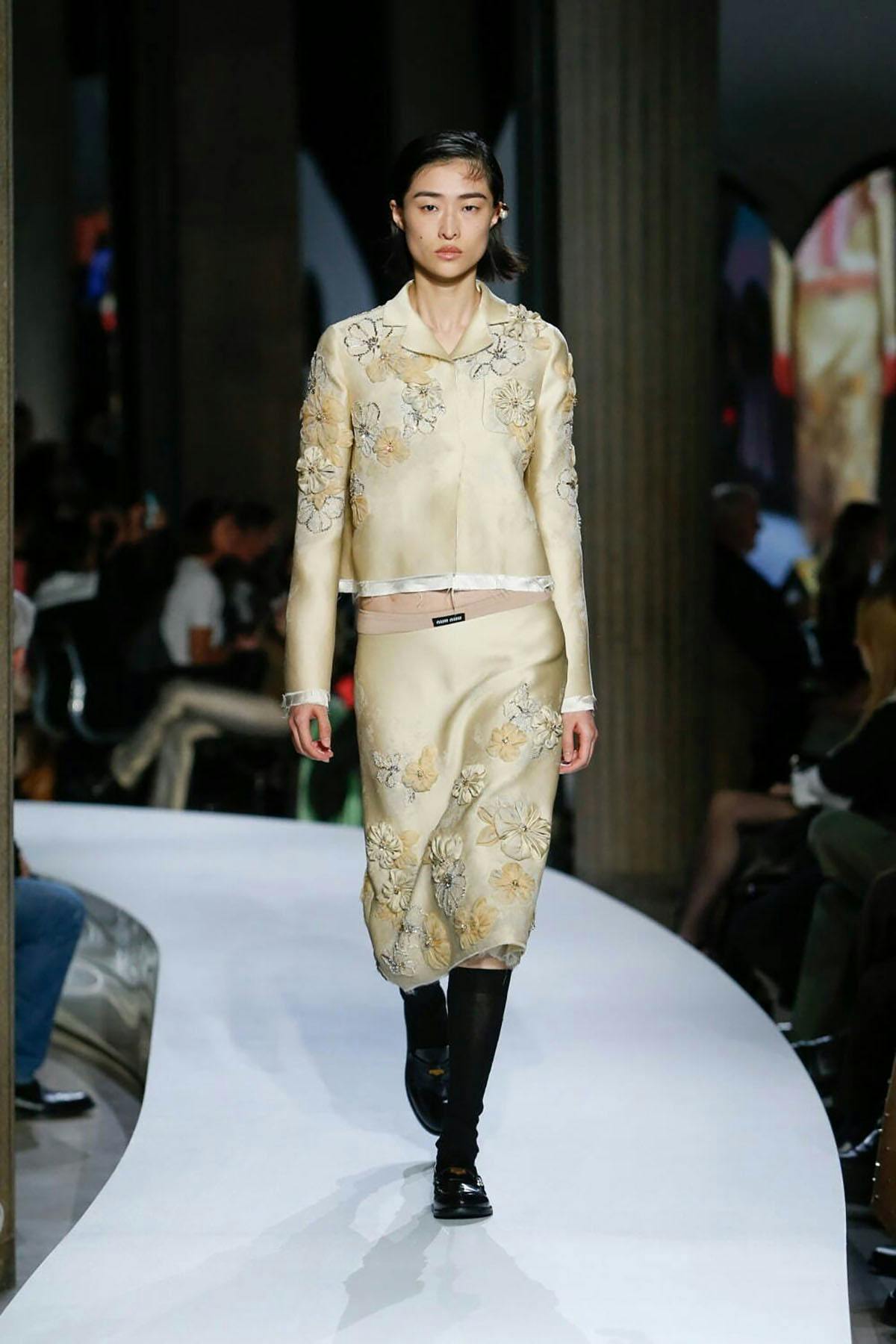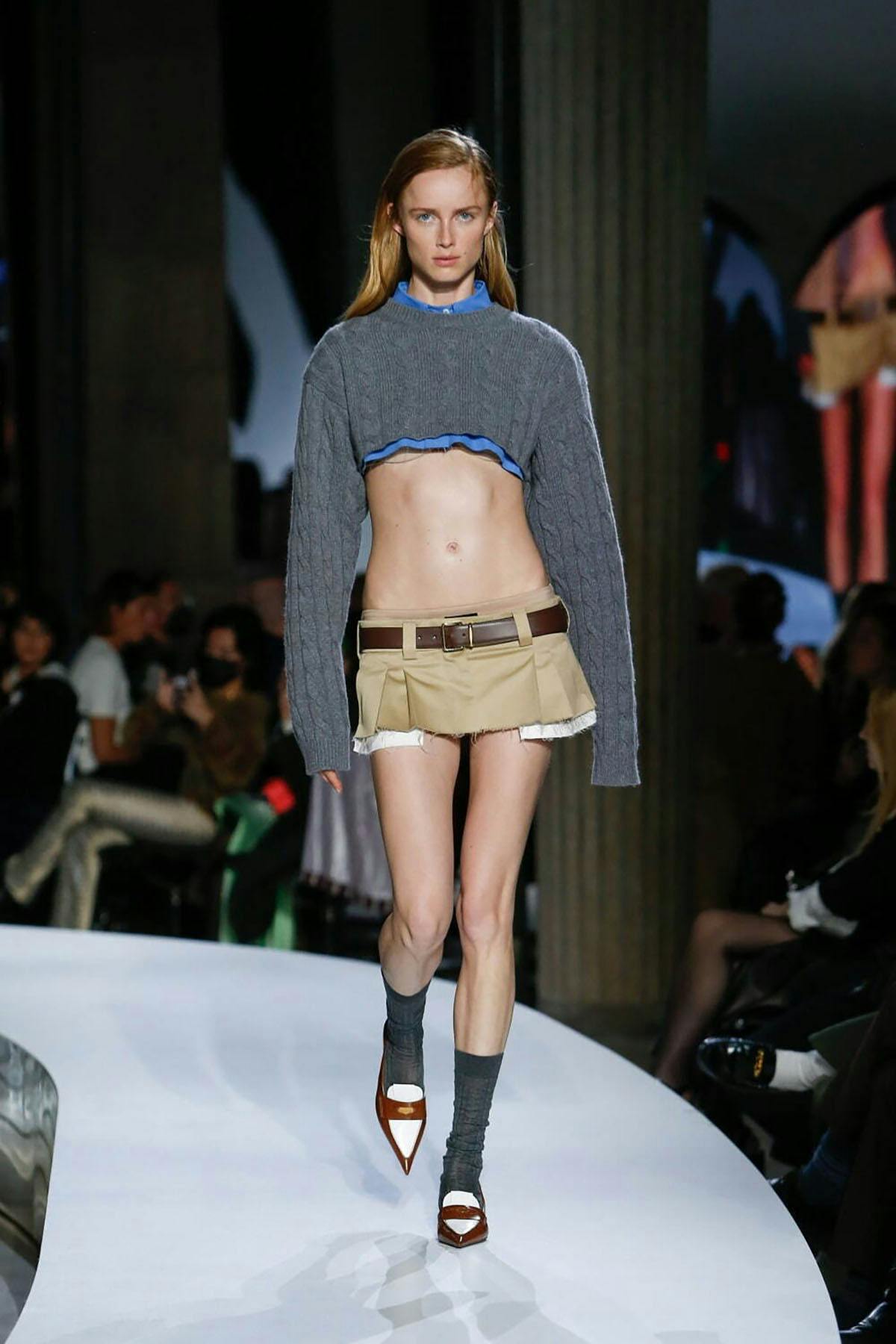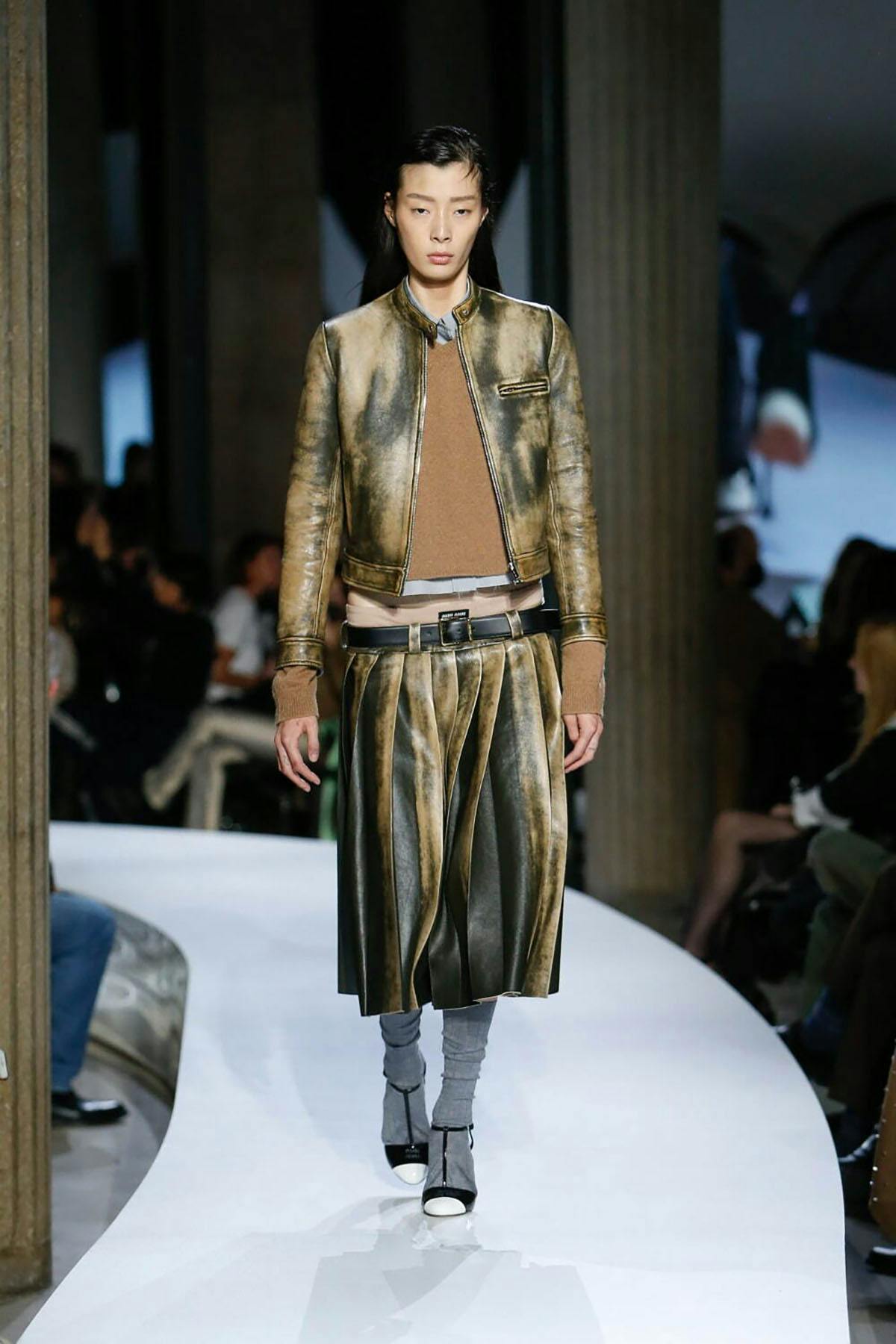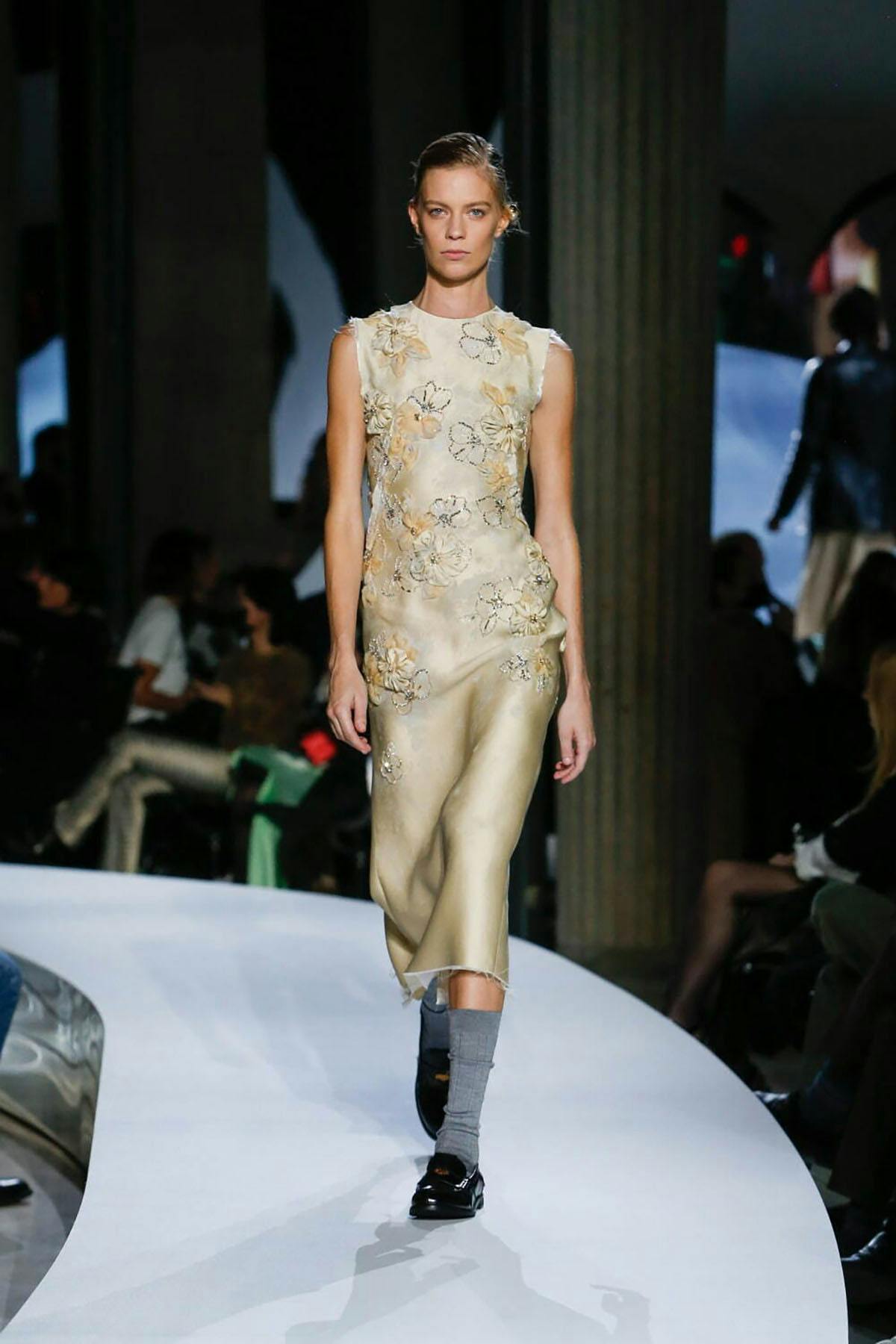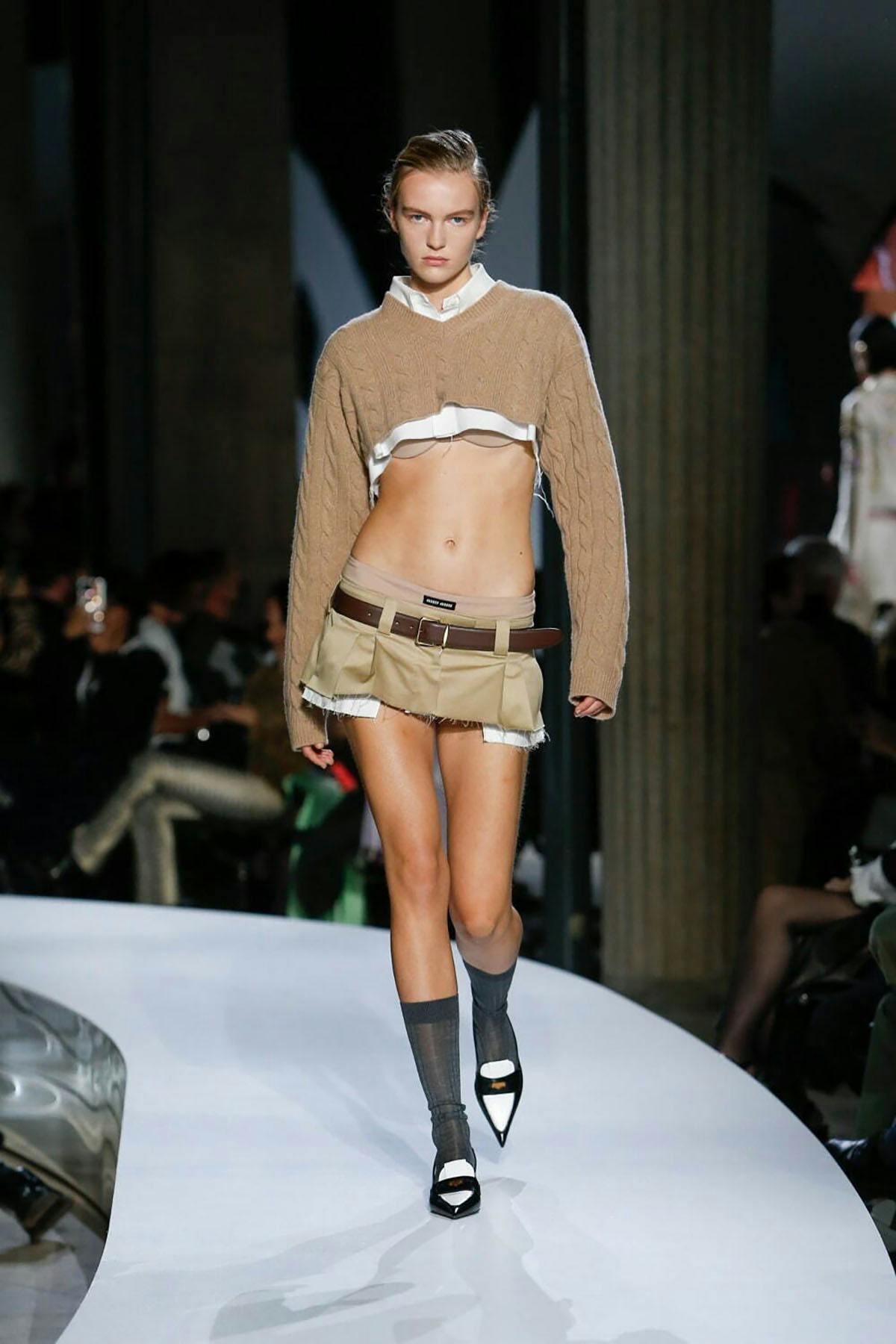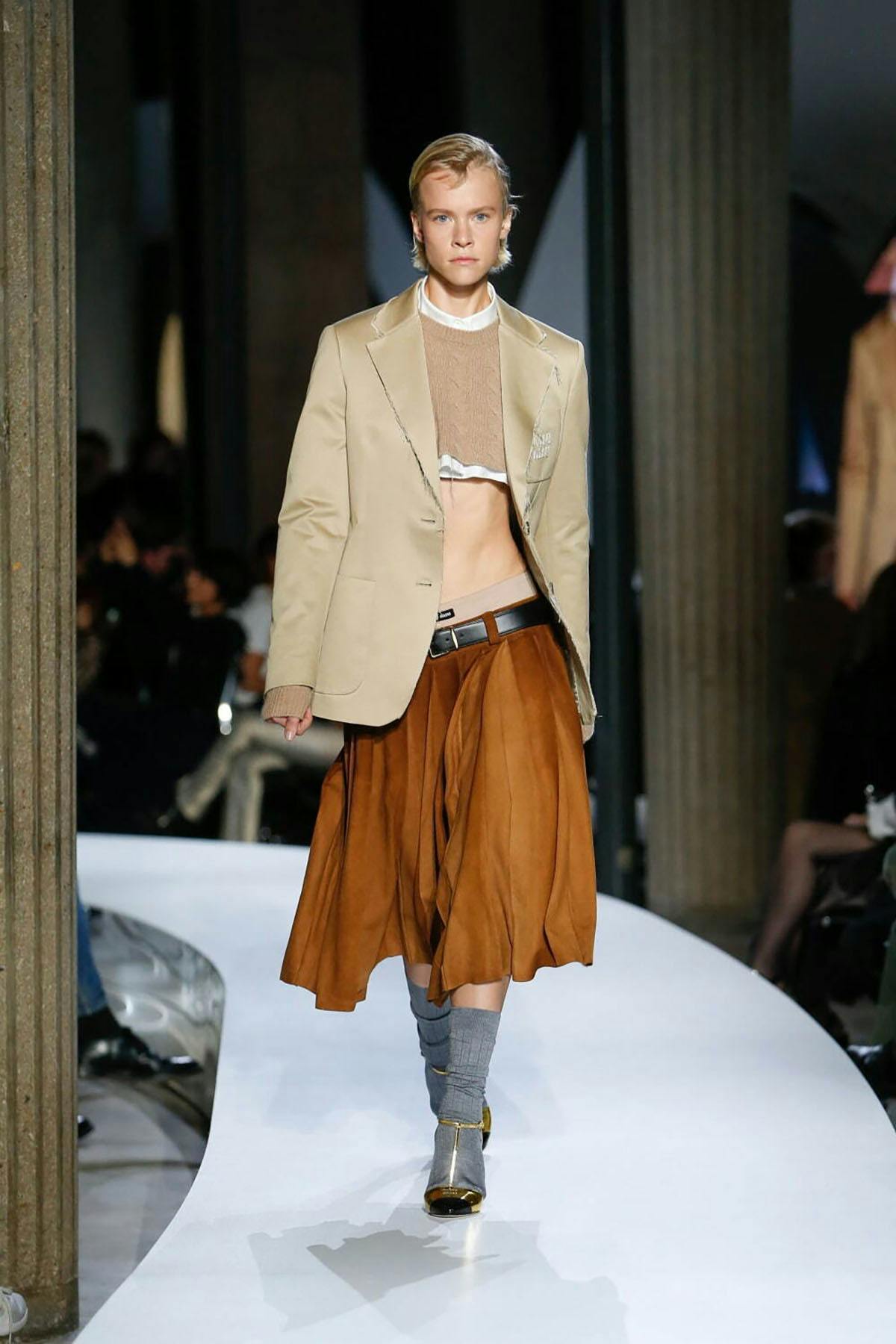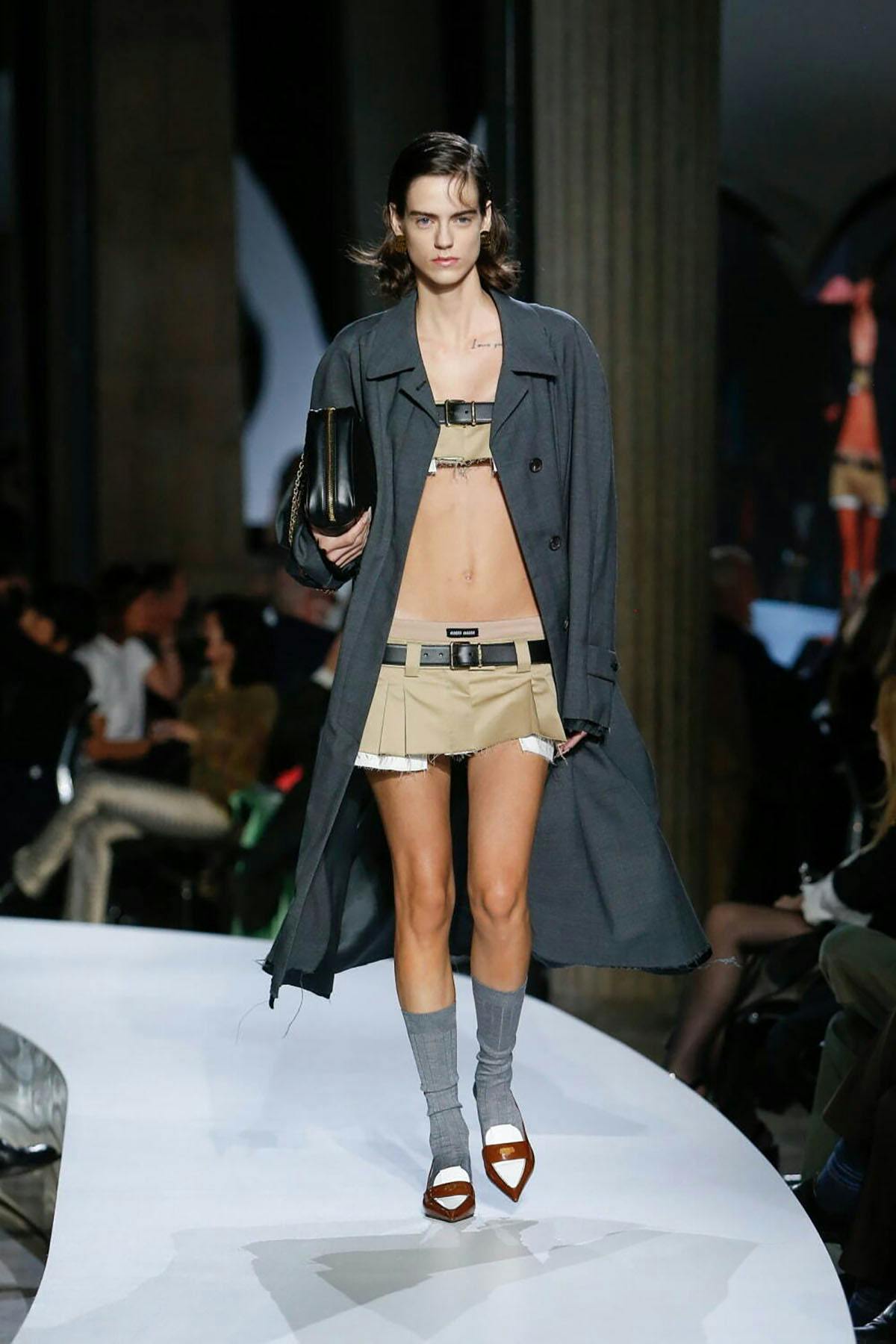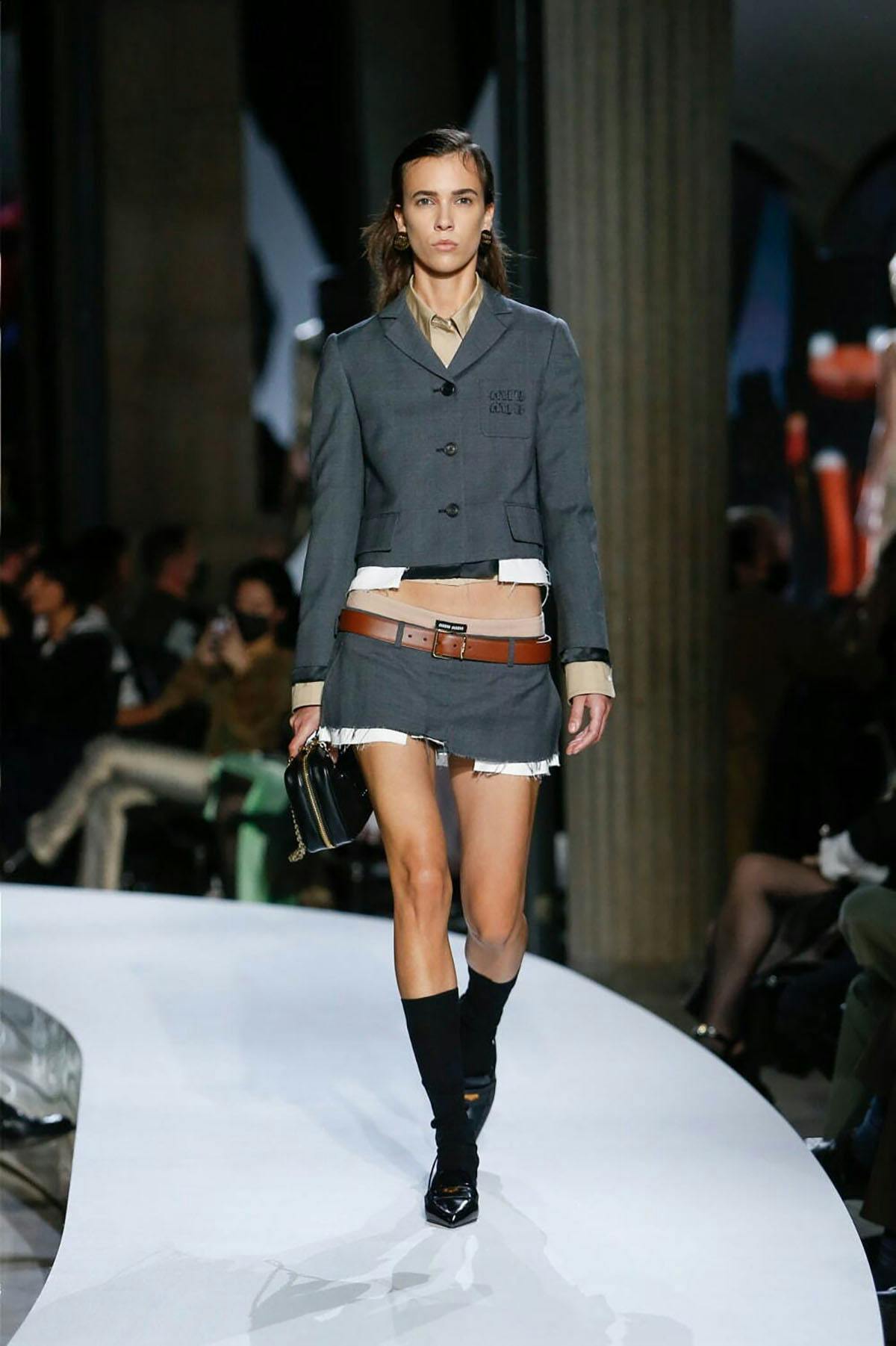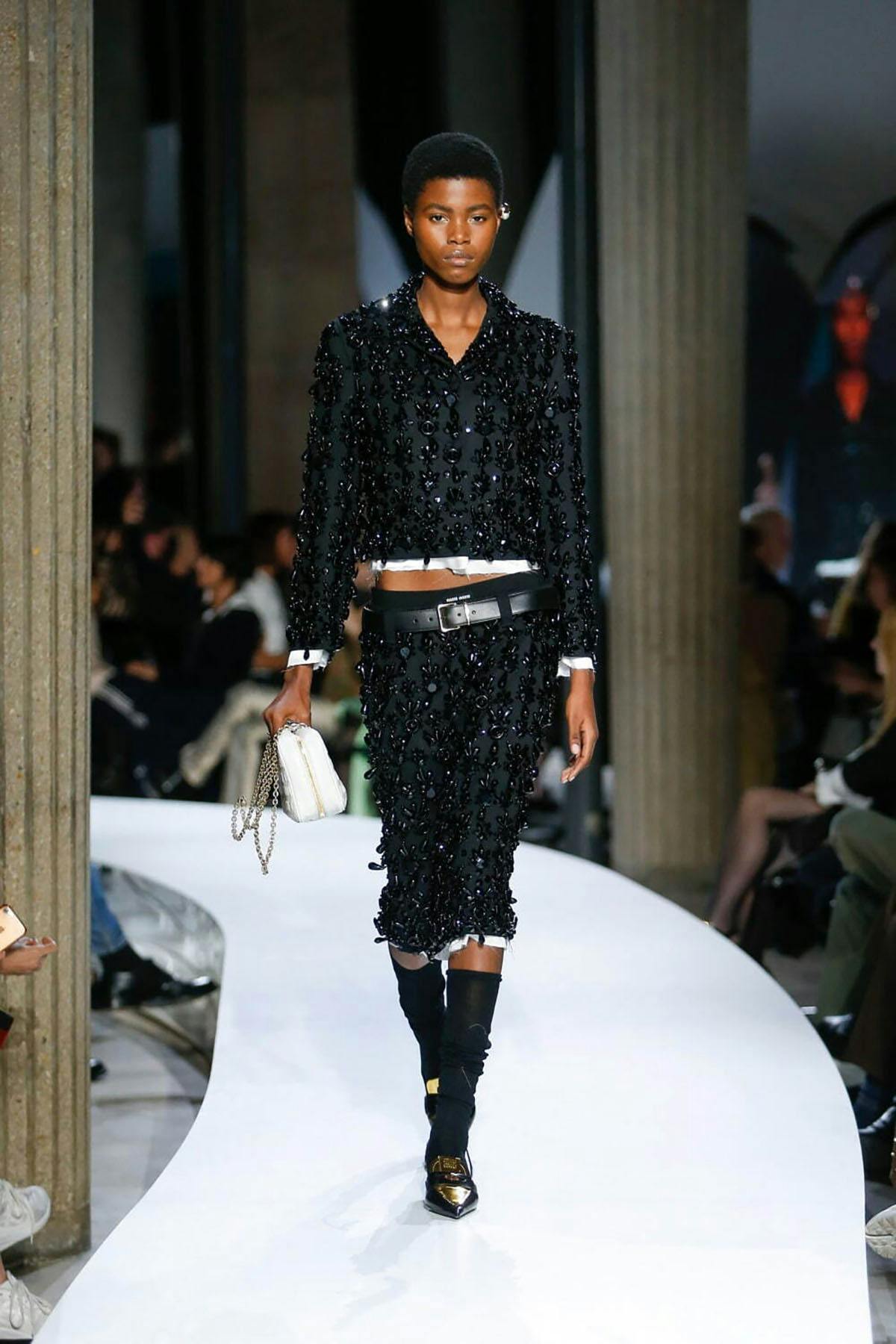 Brand: Miu Miu
Season: Spring/Summer 2022
Buy: Harvey Nichols, Luisaviaroma
Editor's Notes: At Miu Miu's SS22 show, guests perched on office chairs, an unorthodox seating choice that set the stage for — presumably — an outing in corporate chic.
Instead, show-goers got anything but office-wear, at least in the traditional sense. Waistlines sat at dangerously low depths, reviving the early '00s craze for "whale-tail"-baring jeans. Hemlines were equally extreme — low-rise micro-miniskirts featured a raw edge hem, suggesting they'd been chopped in an act of defiance.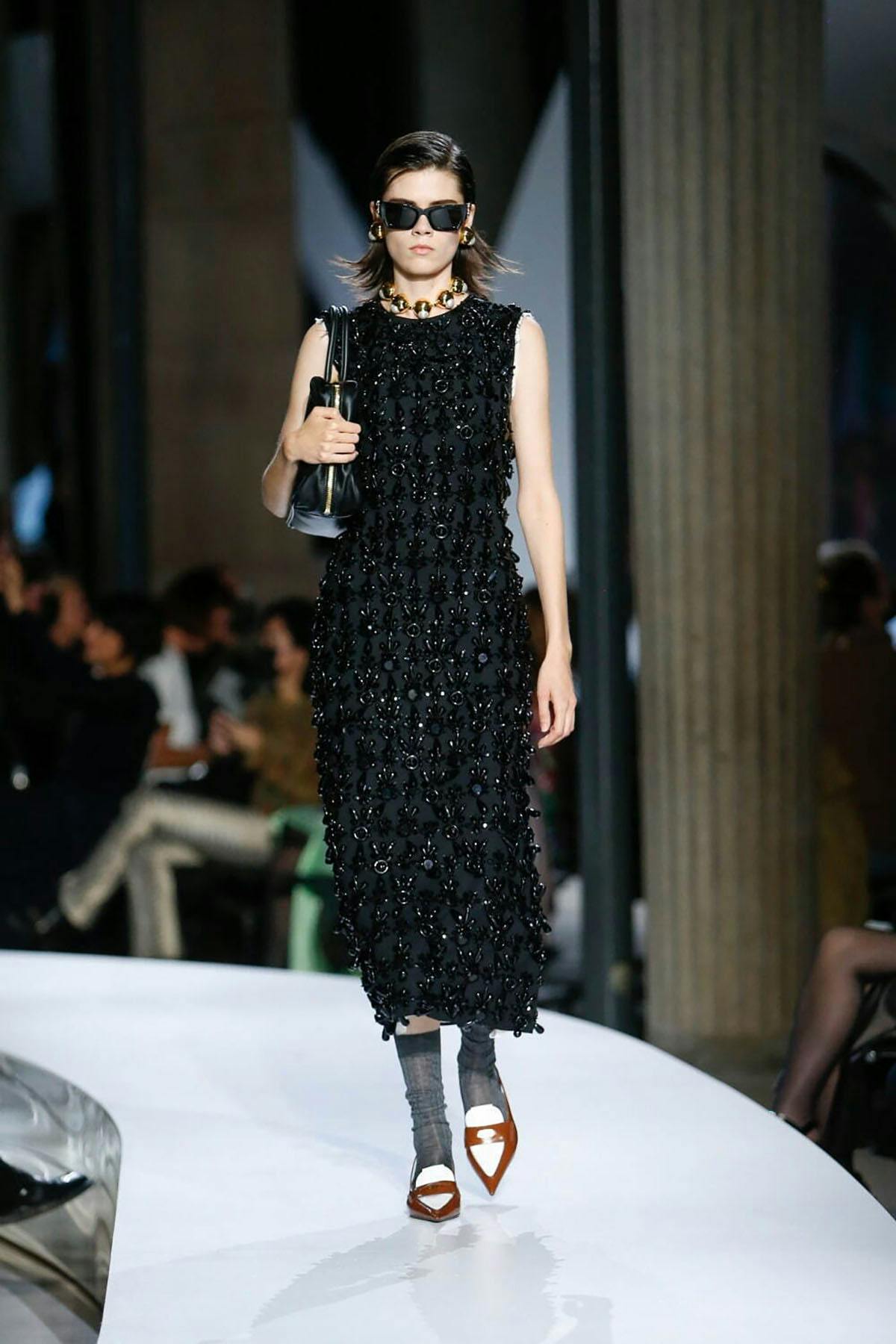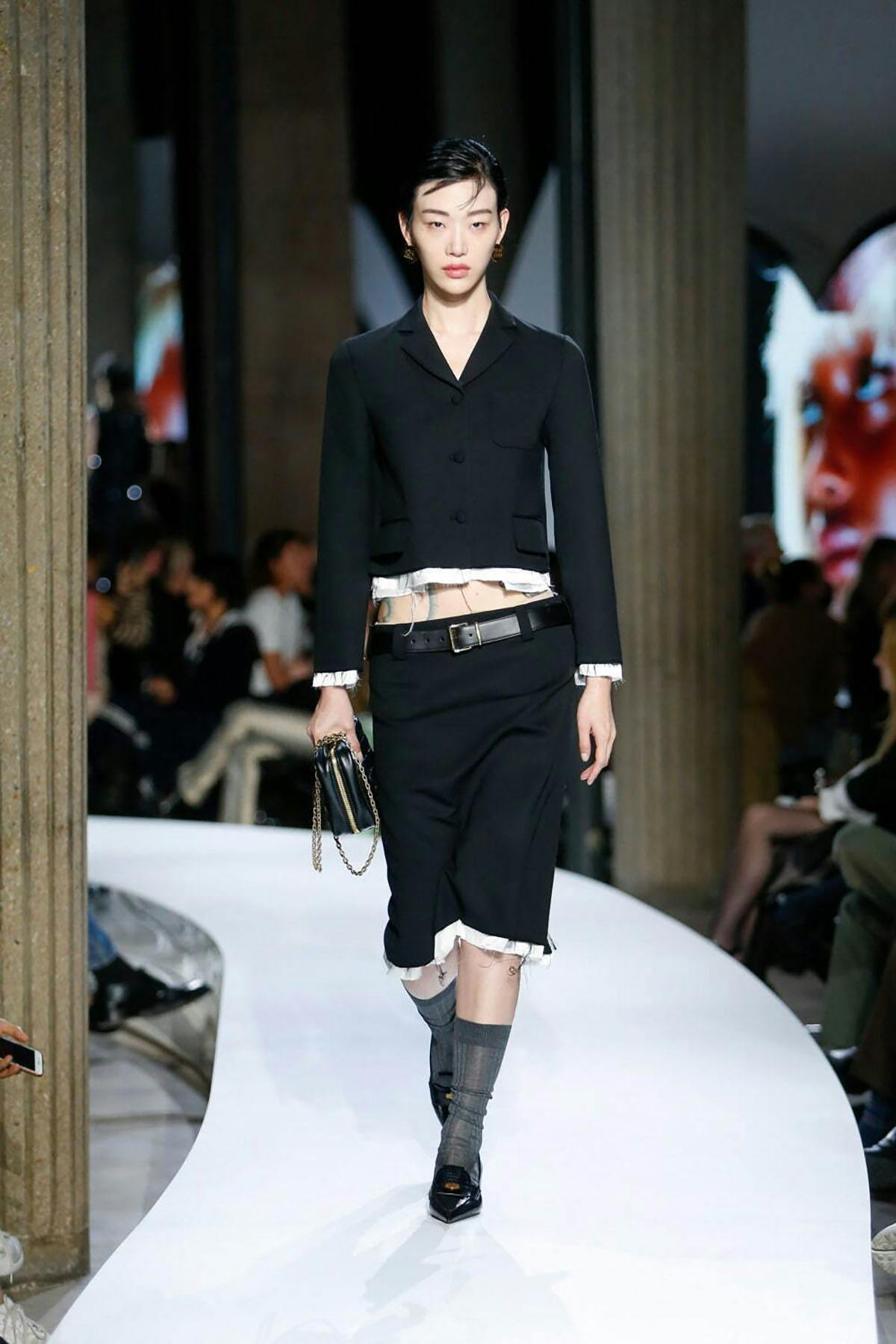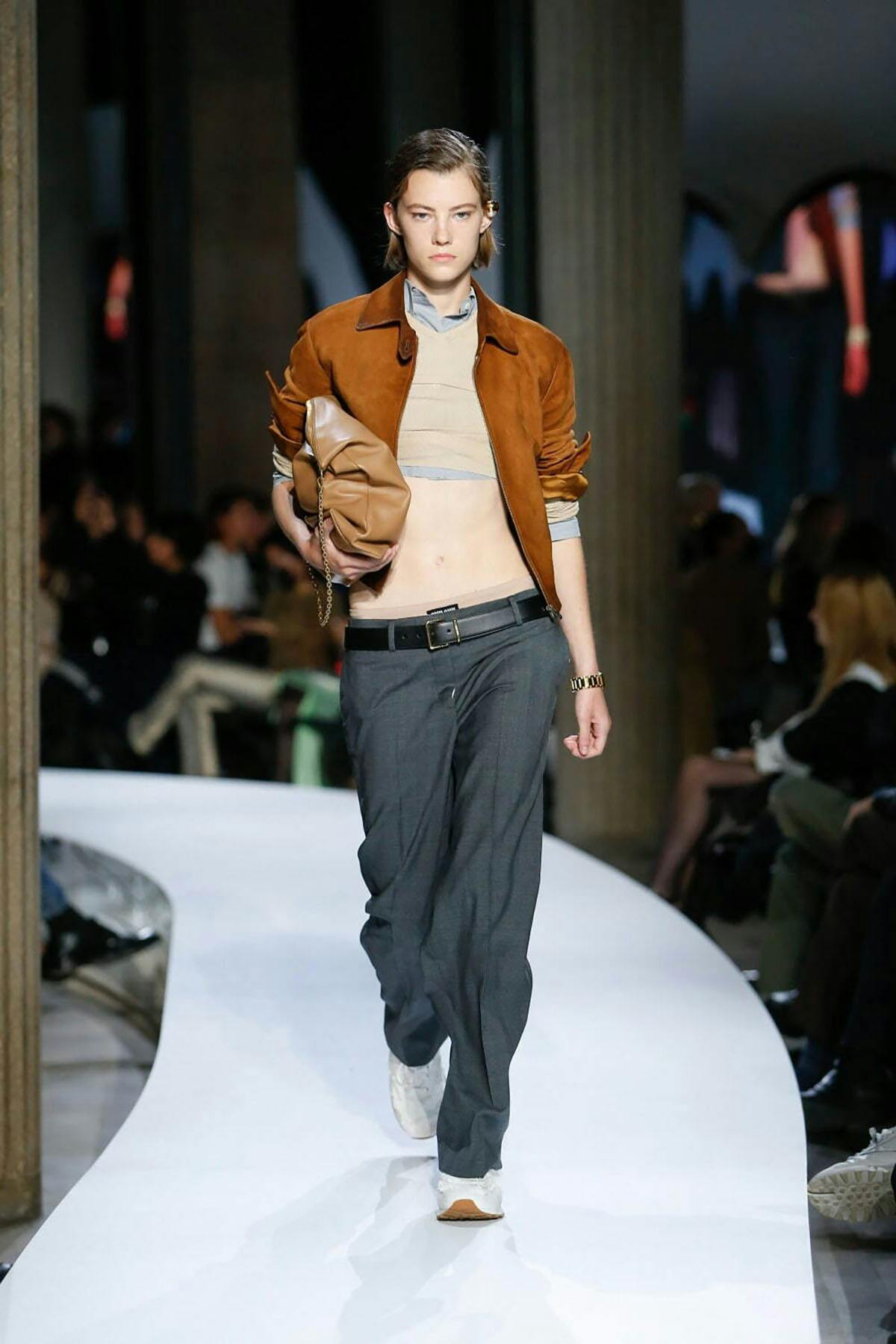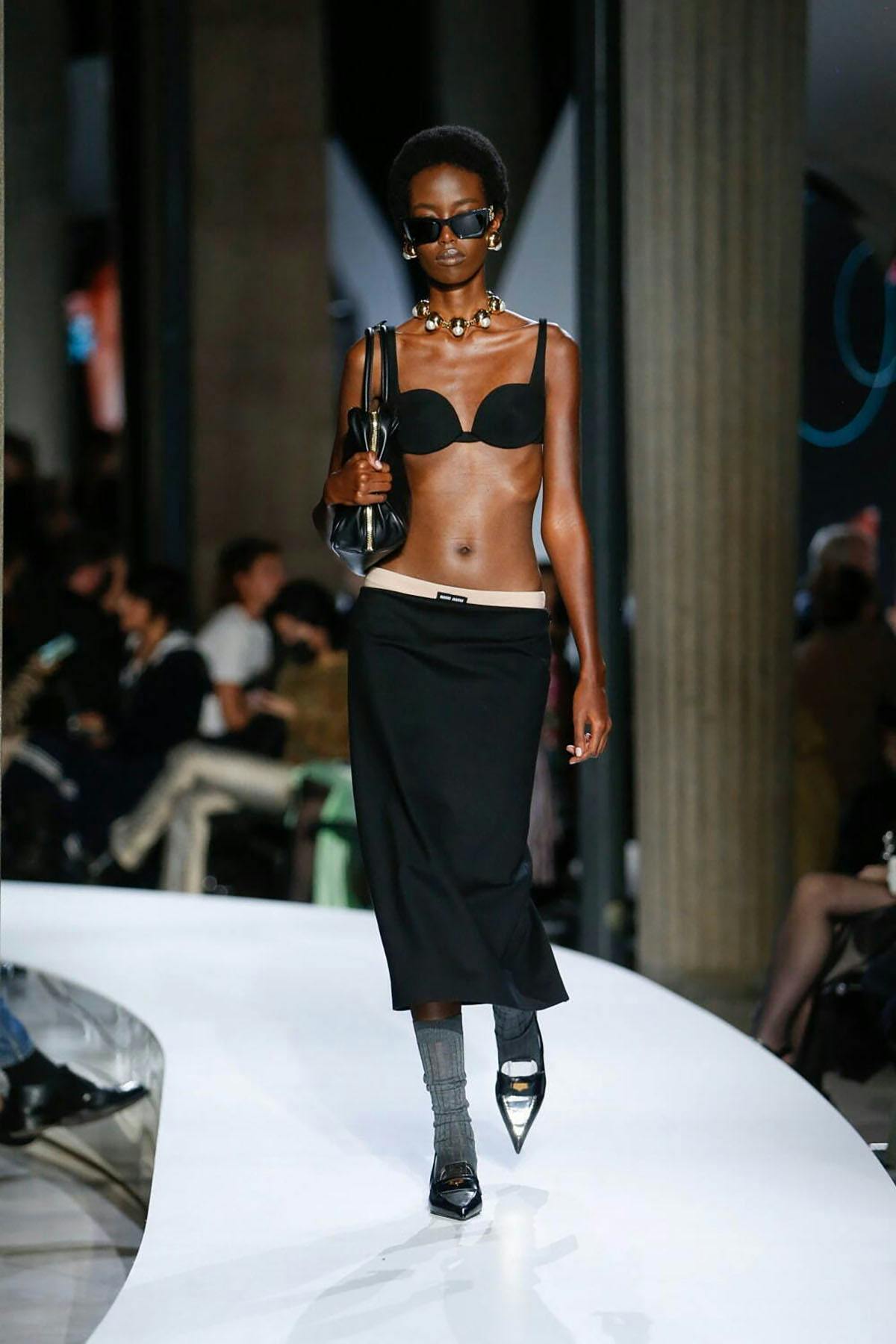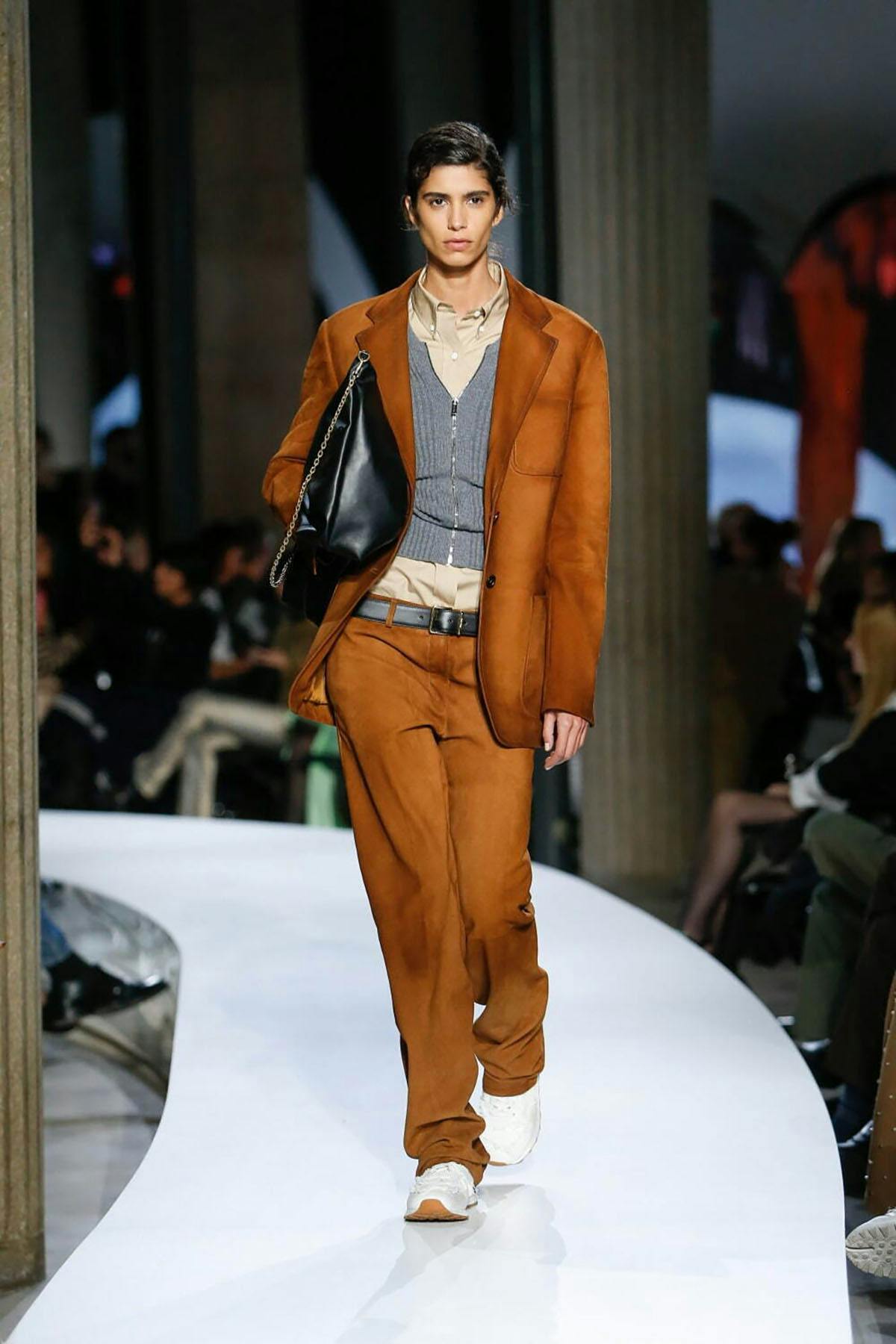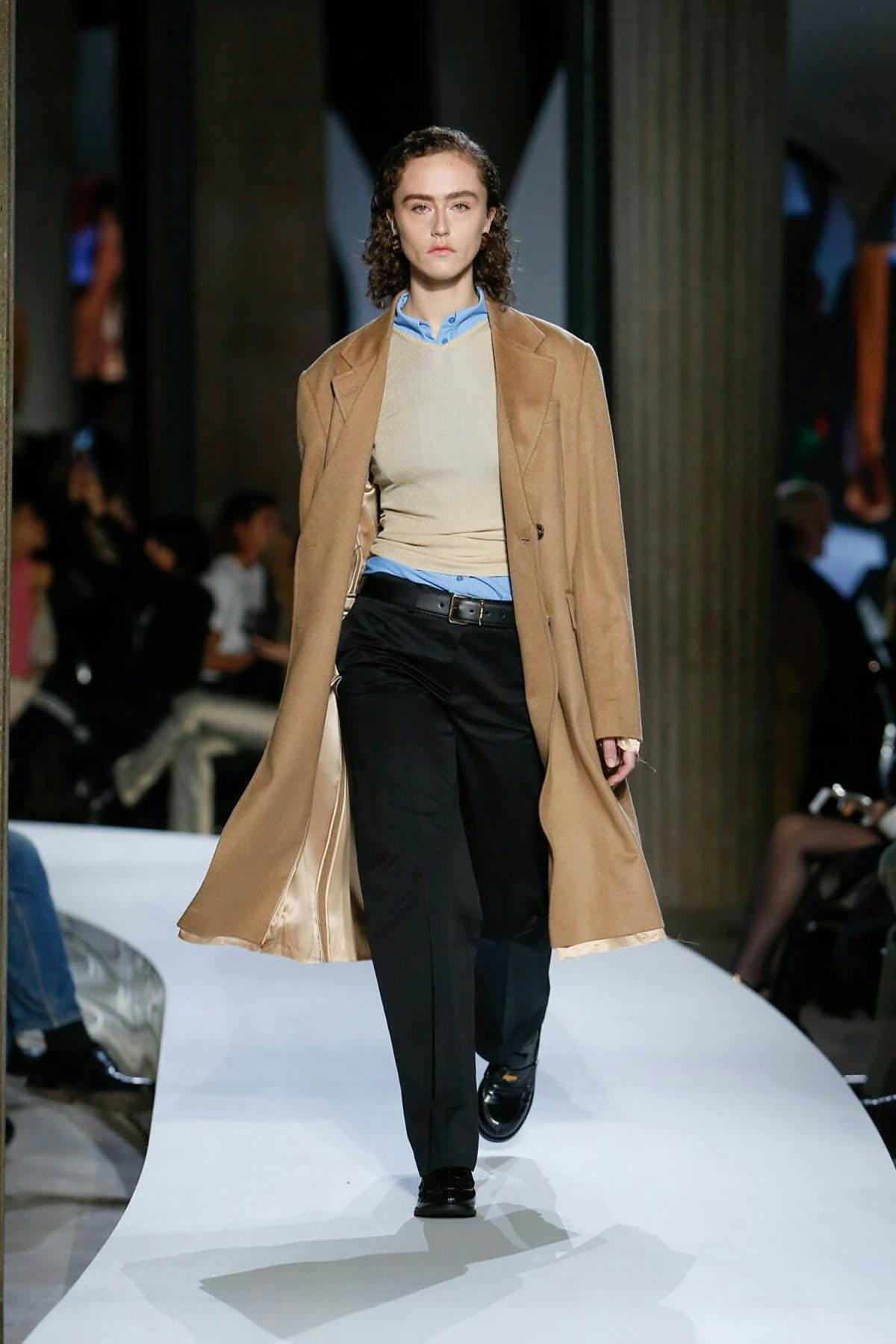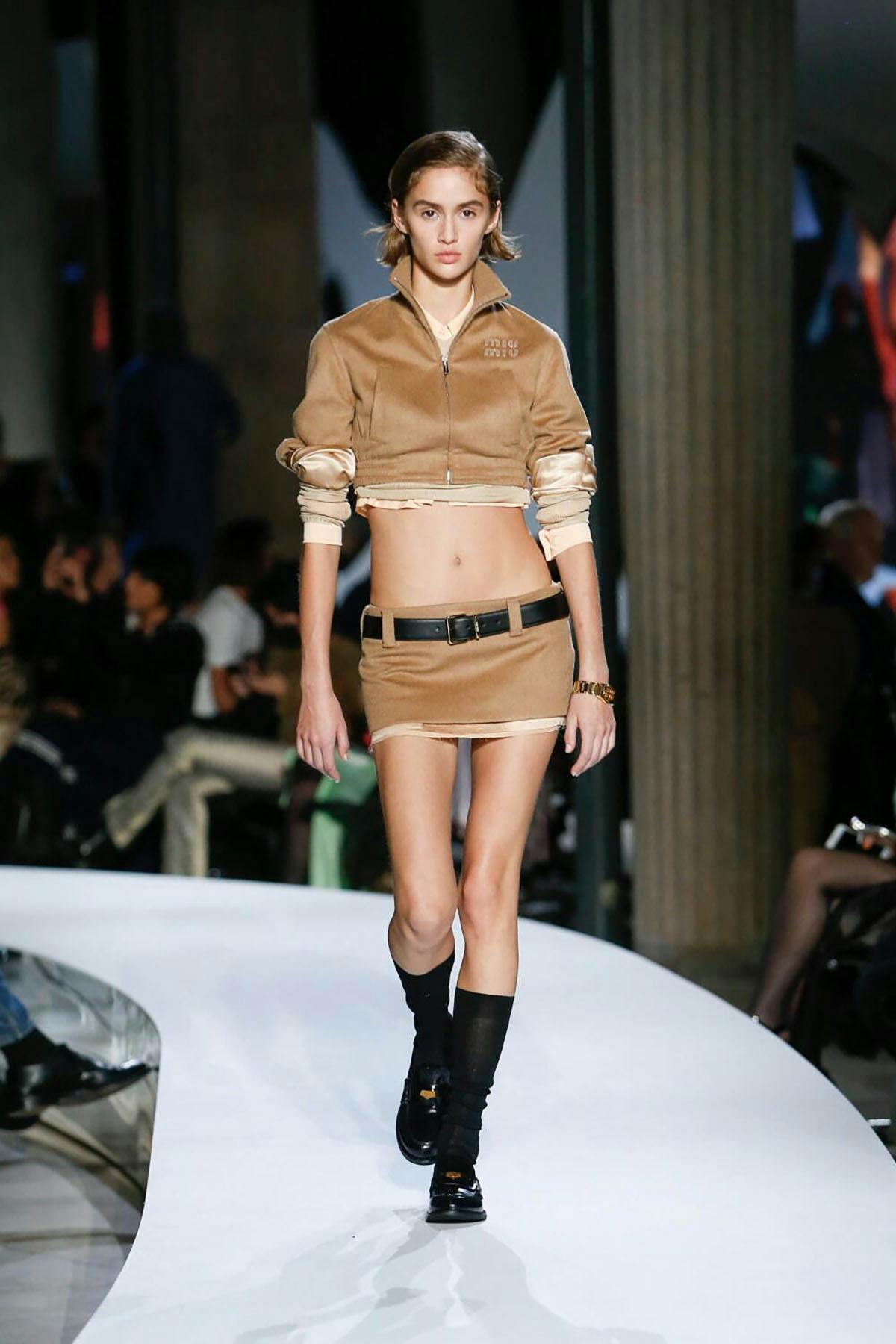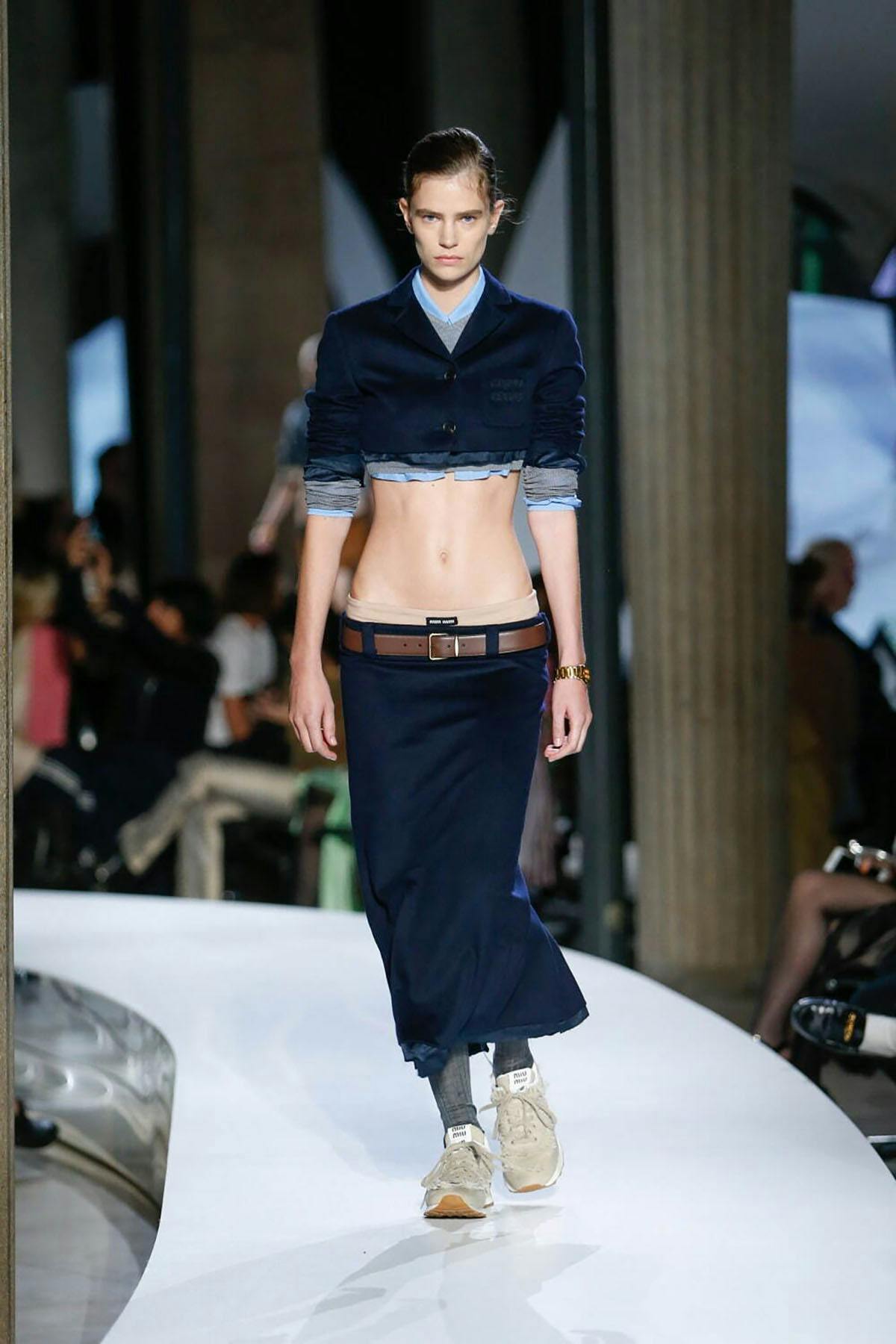 Tops were low-rise, too. Cable-knit sweaters stopped just beneath the bust, as did tailored blazers. Some models simply walked the runway in Miu Miu underwire bras (sure to be a hit among customers) paired with pencil skirts slung well below the hip (all the better to show off Miu Miu briefs).
To quote Drake, the collection was "Way 2 Sexy."
Other highlights: in evening wear, opulently beaded frocks were cut with frayed hems, subverting the pomp and circumstance of formal dress. There was also a New Balance collaboration, Miu Miu's first foray into co-signed sneakers — and the kicks were as intentionally ragged as the rest of the collection.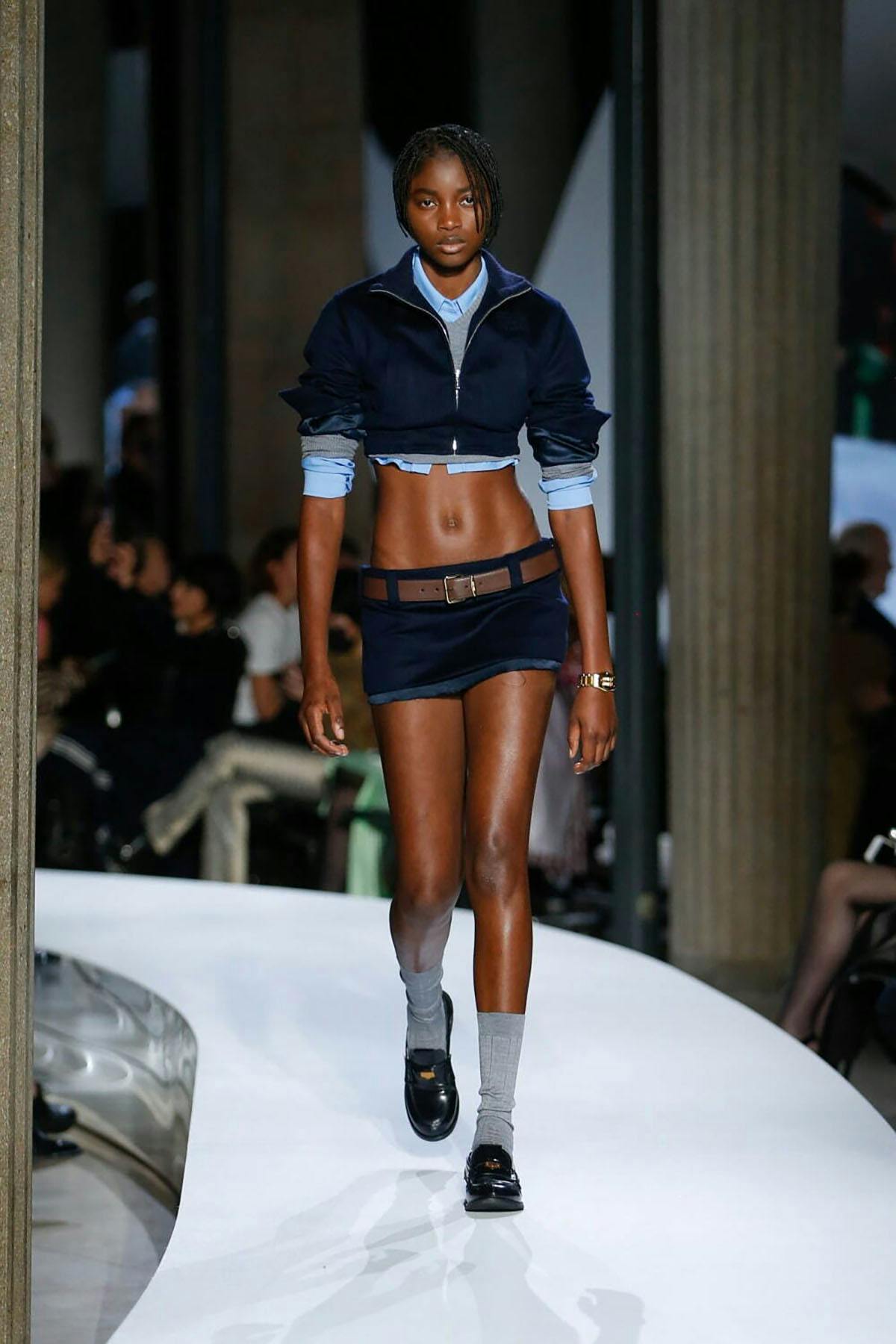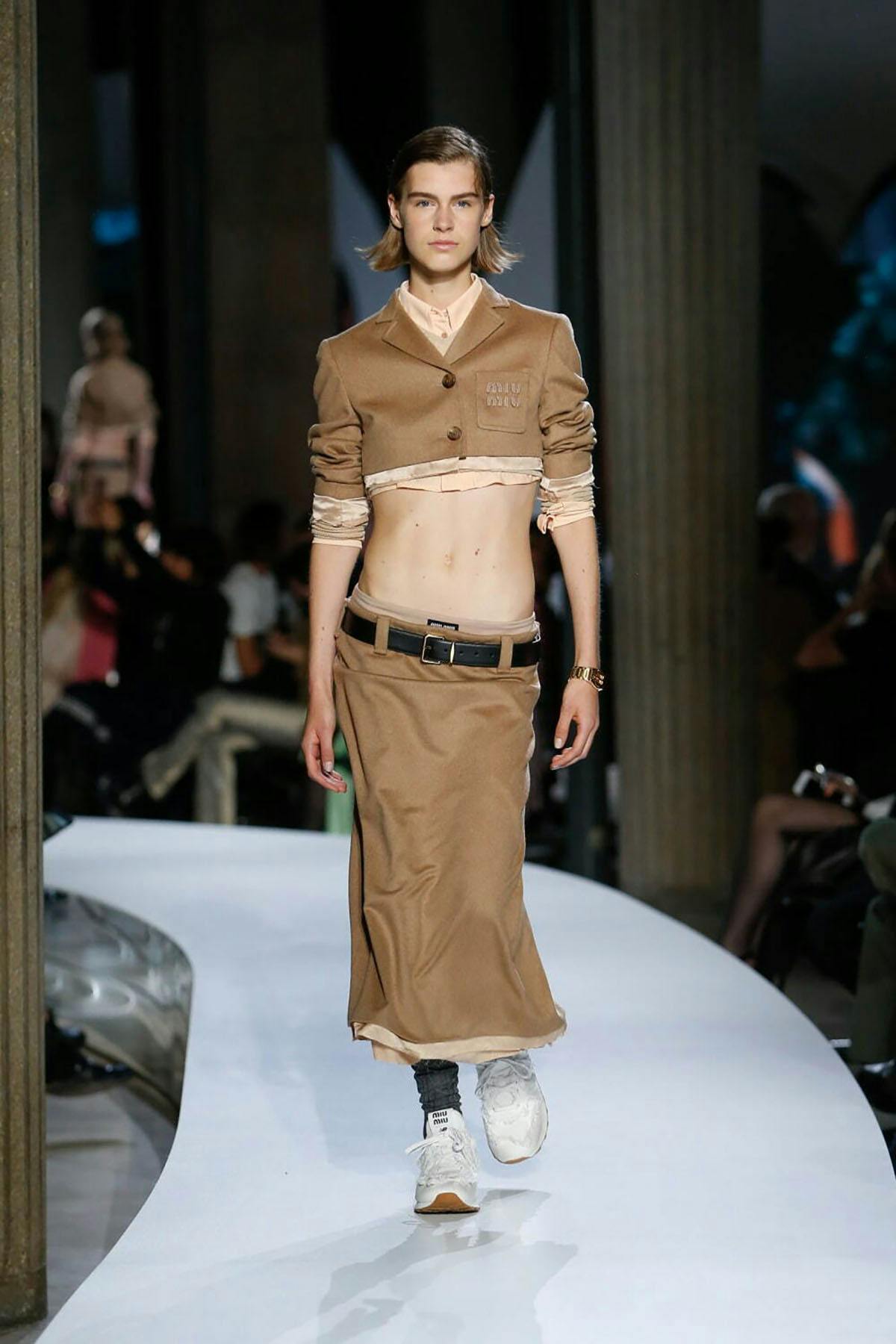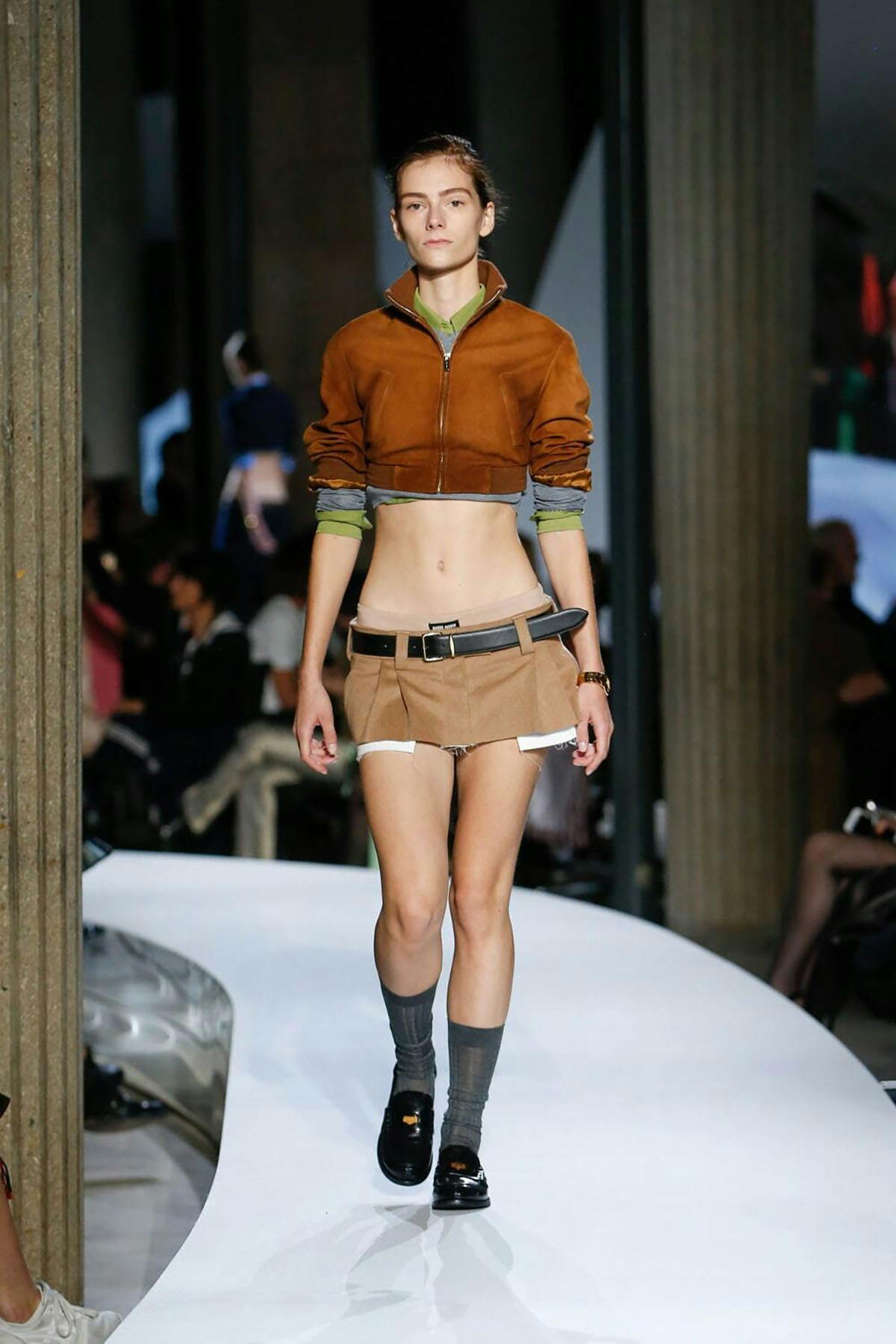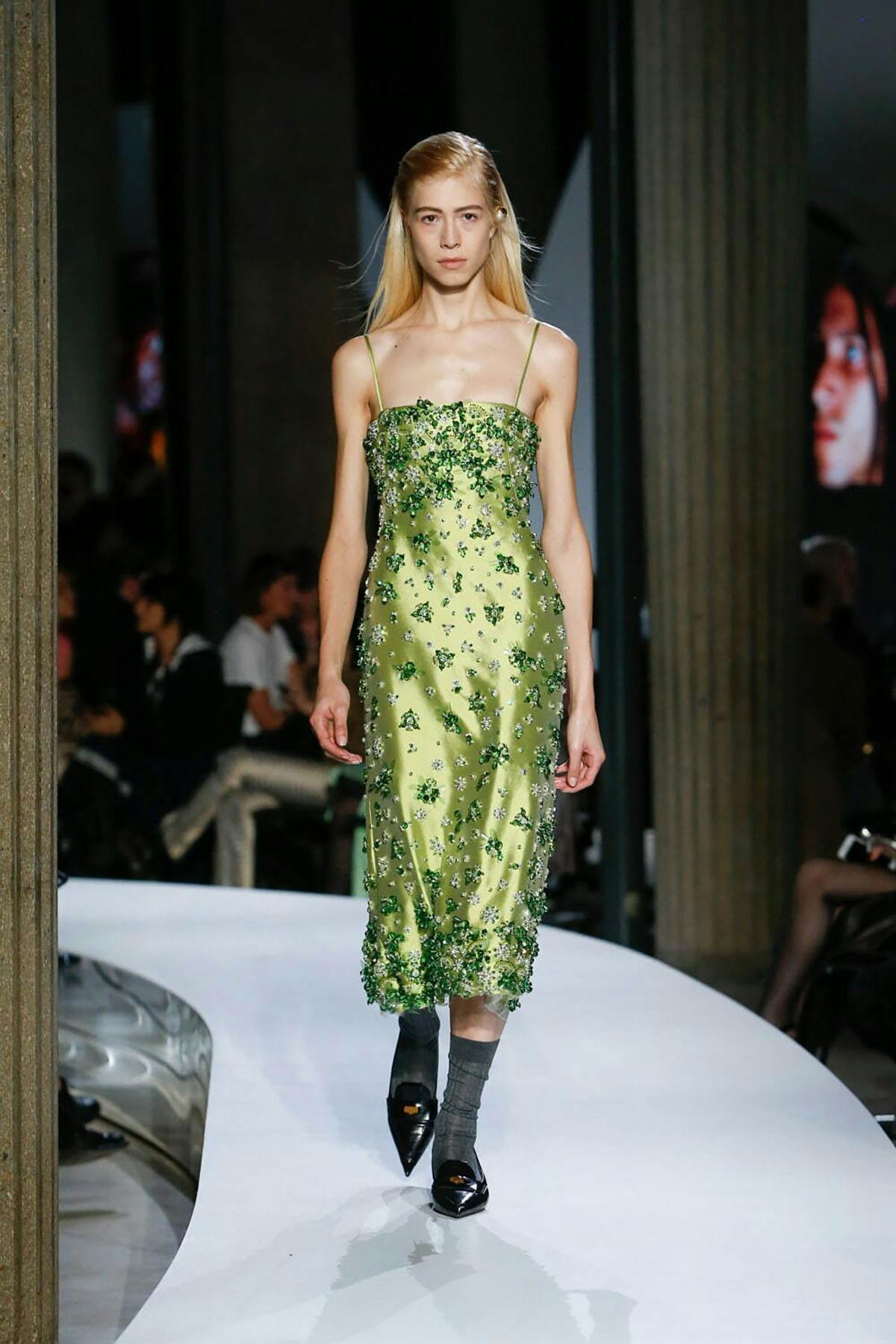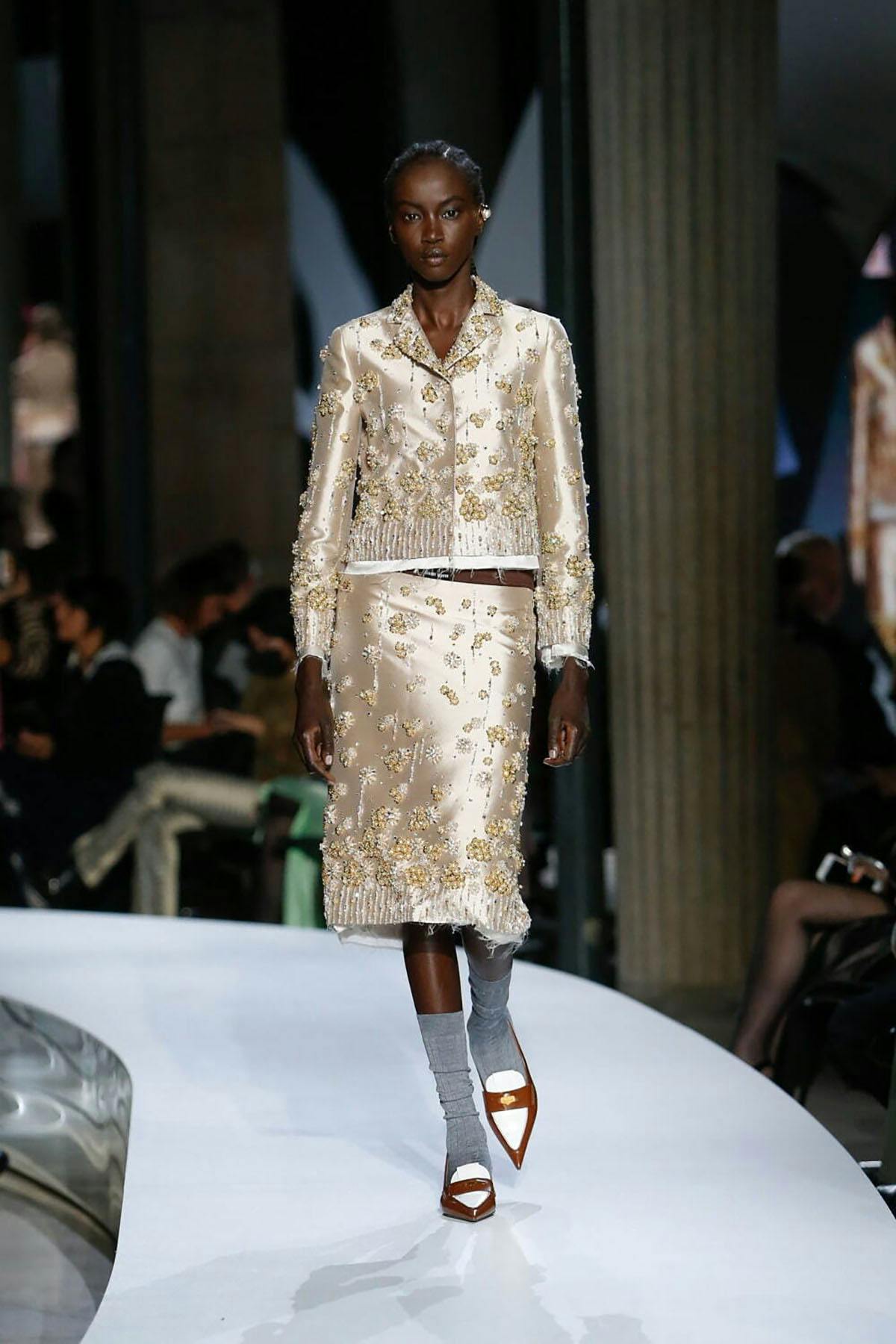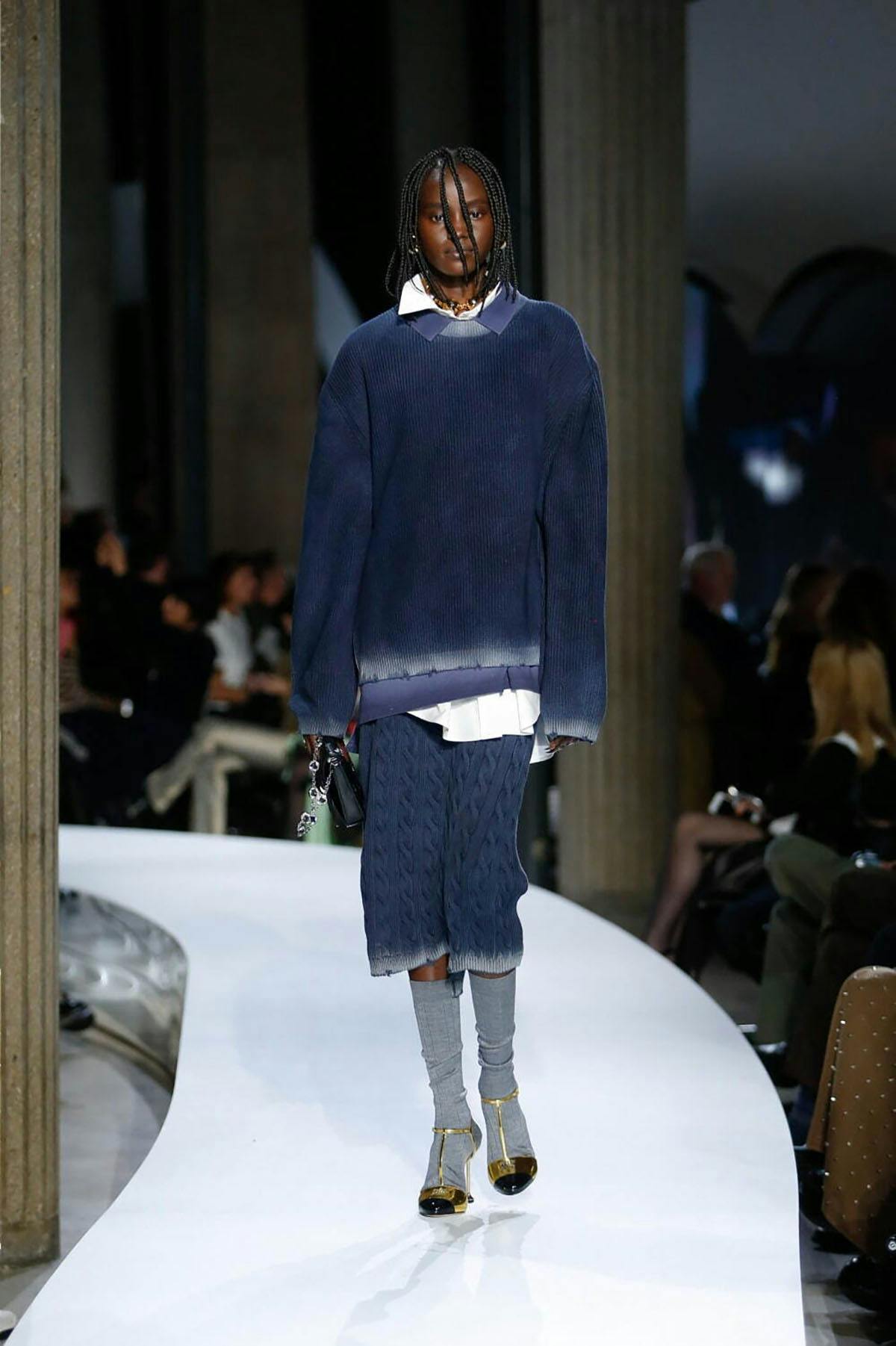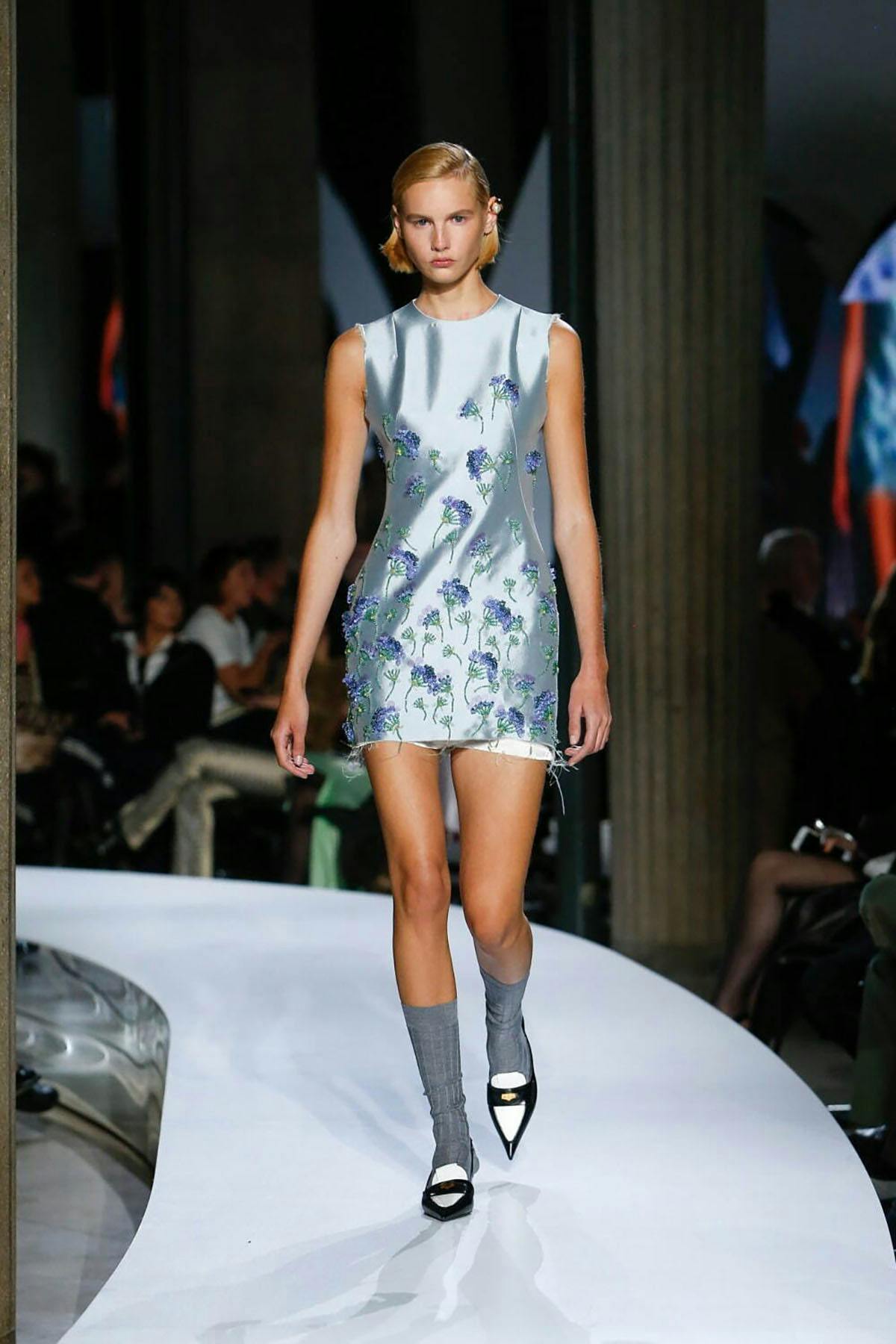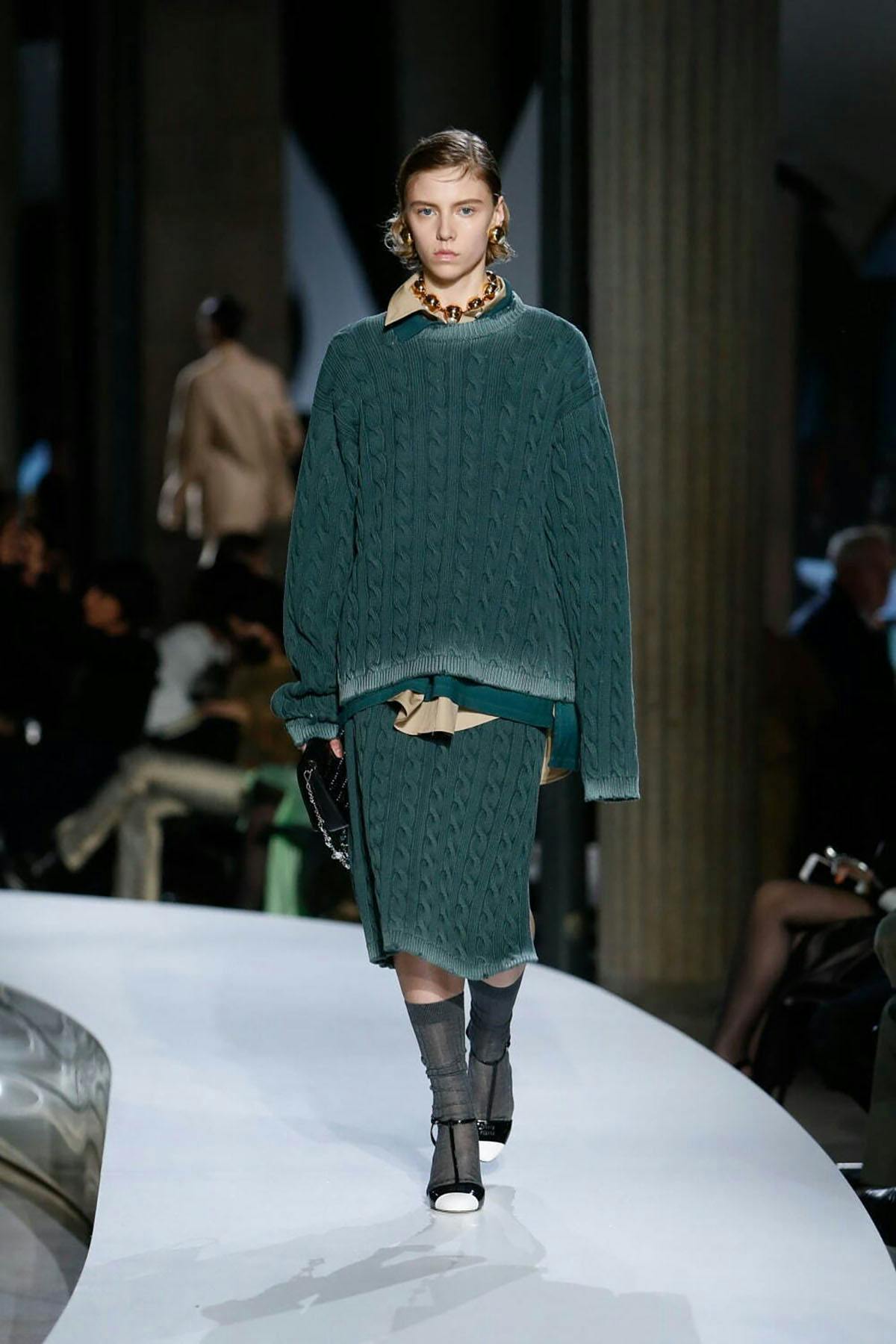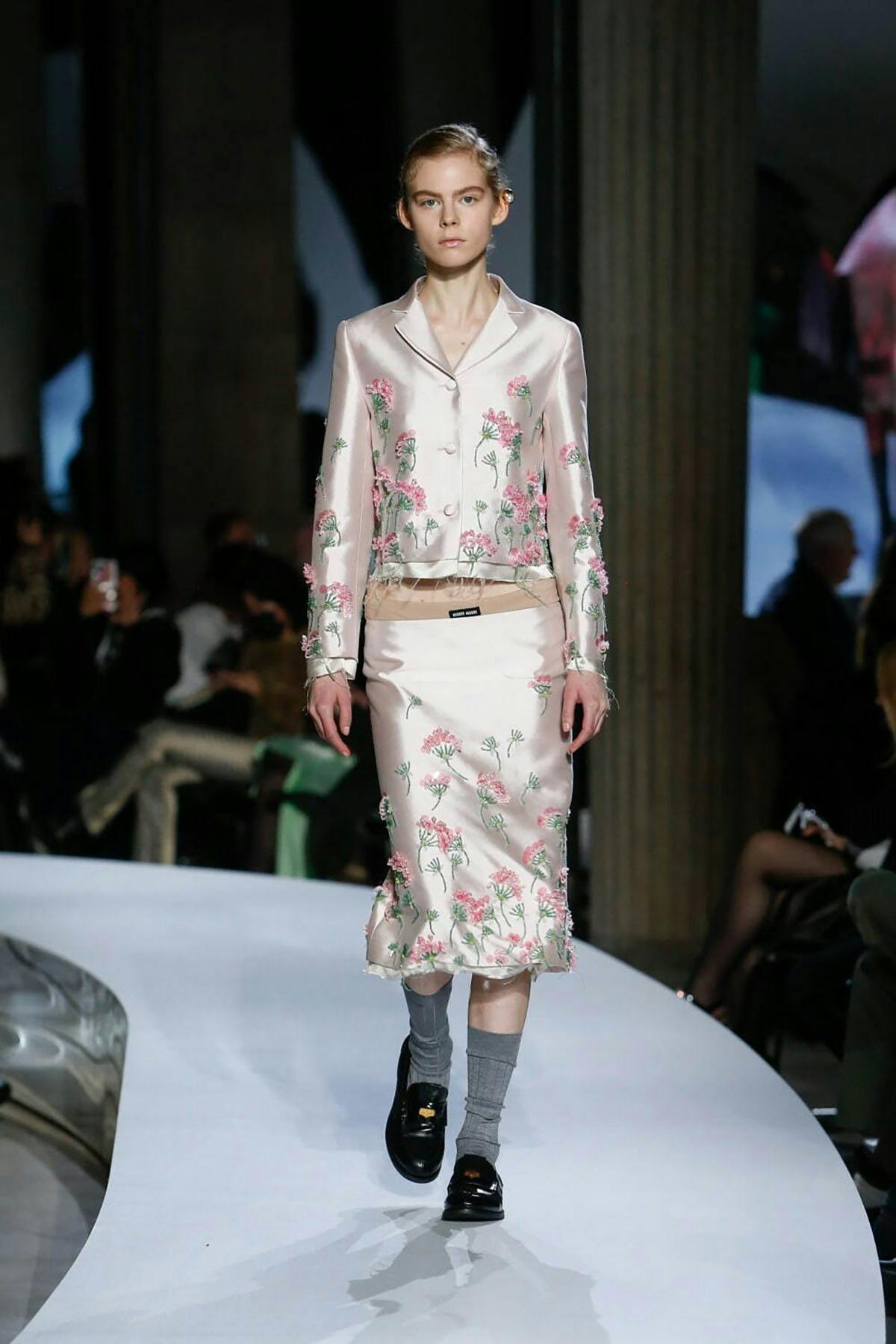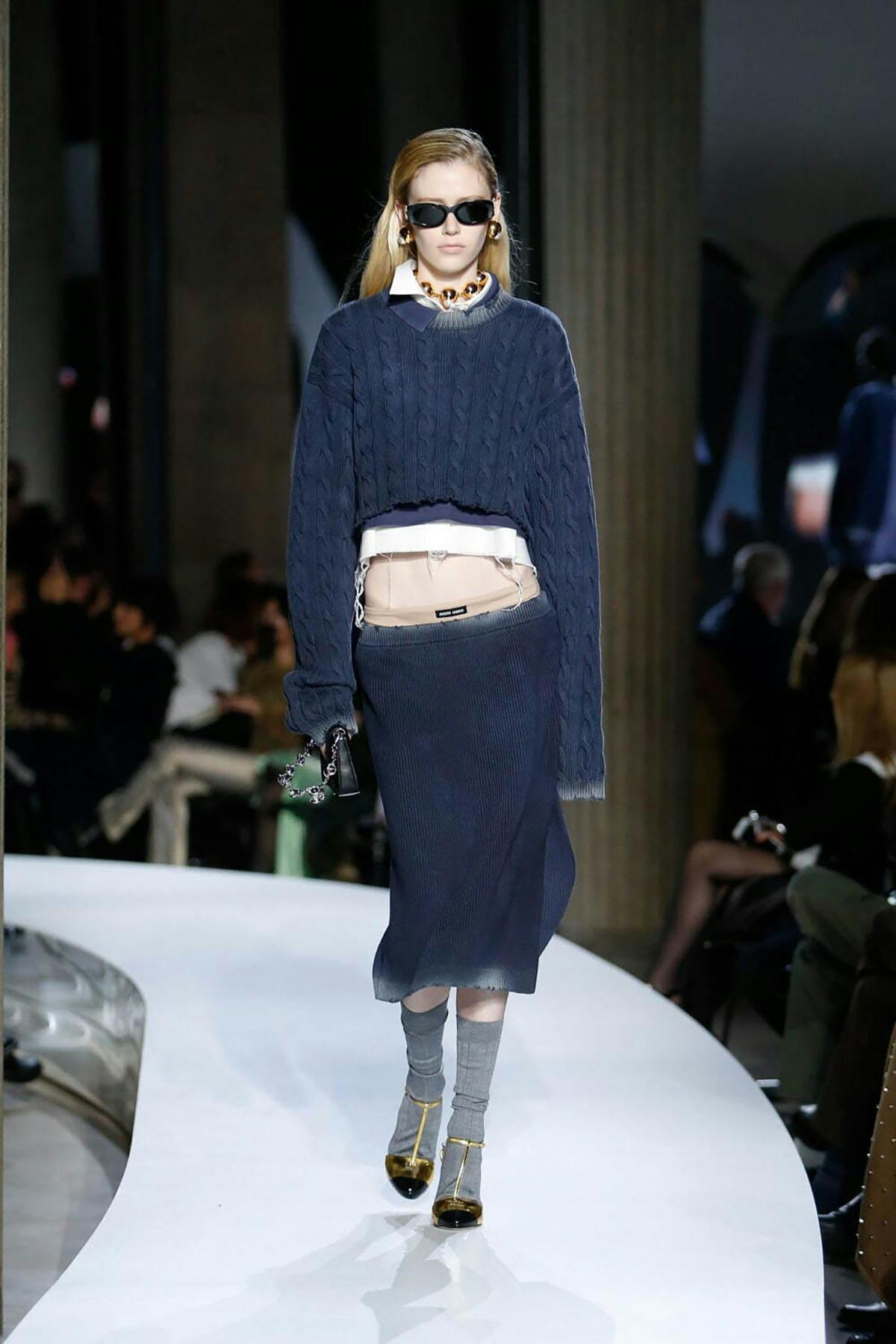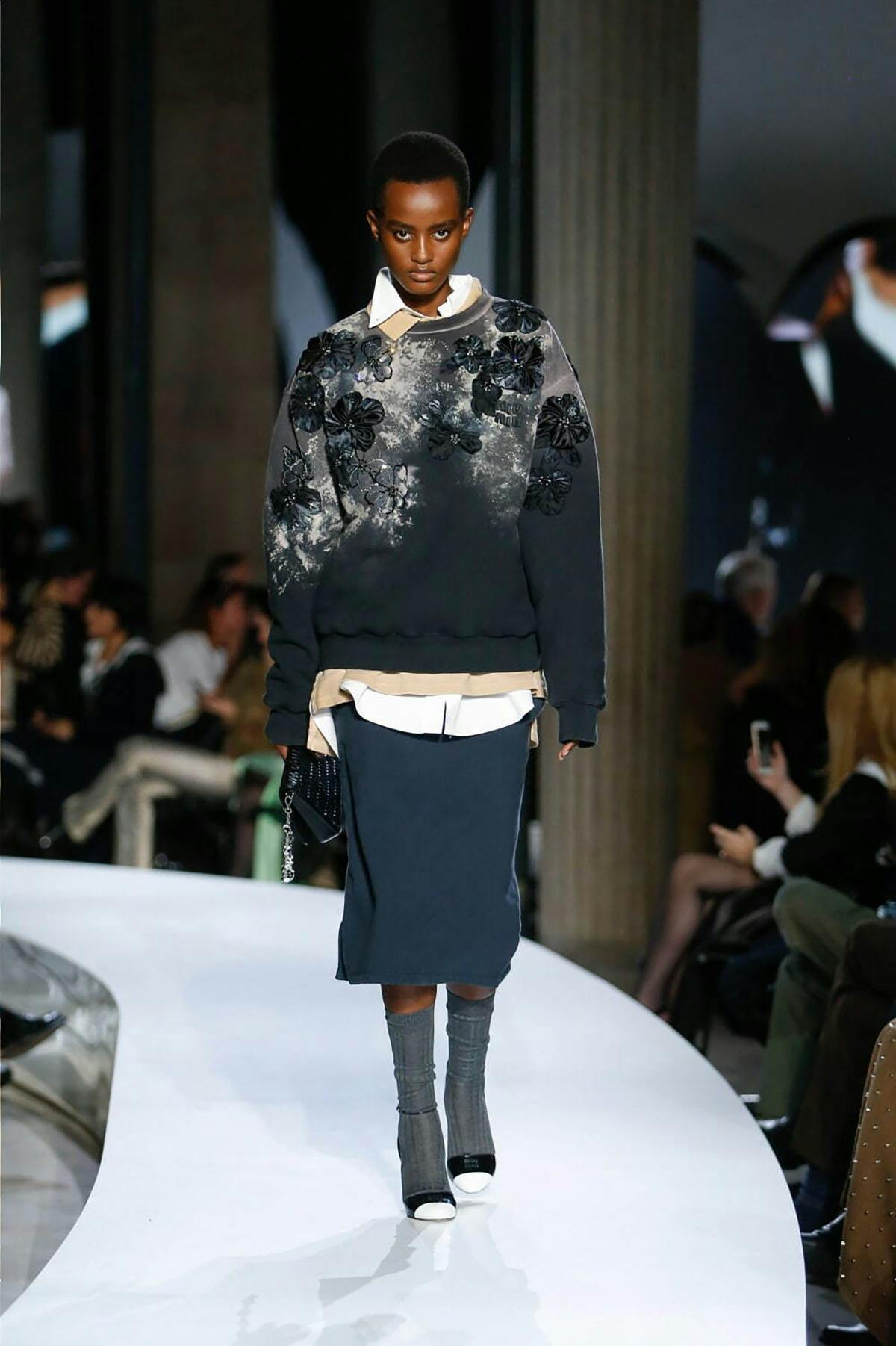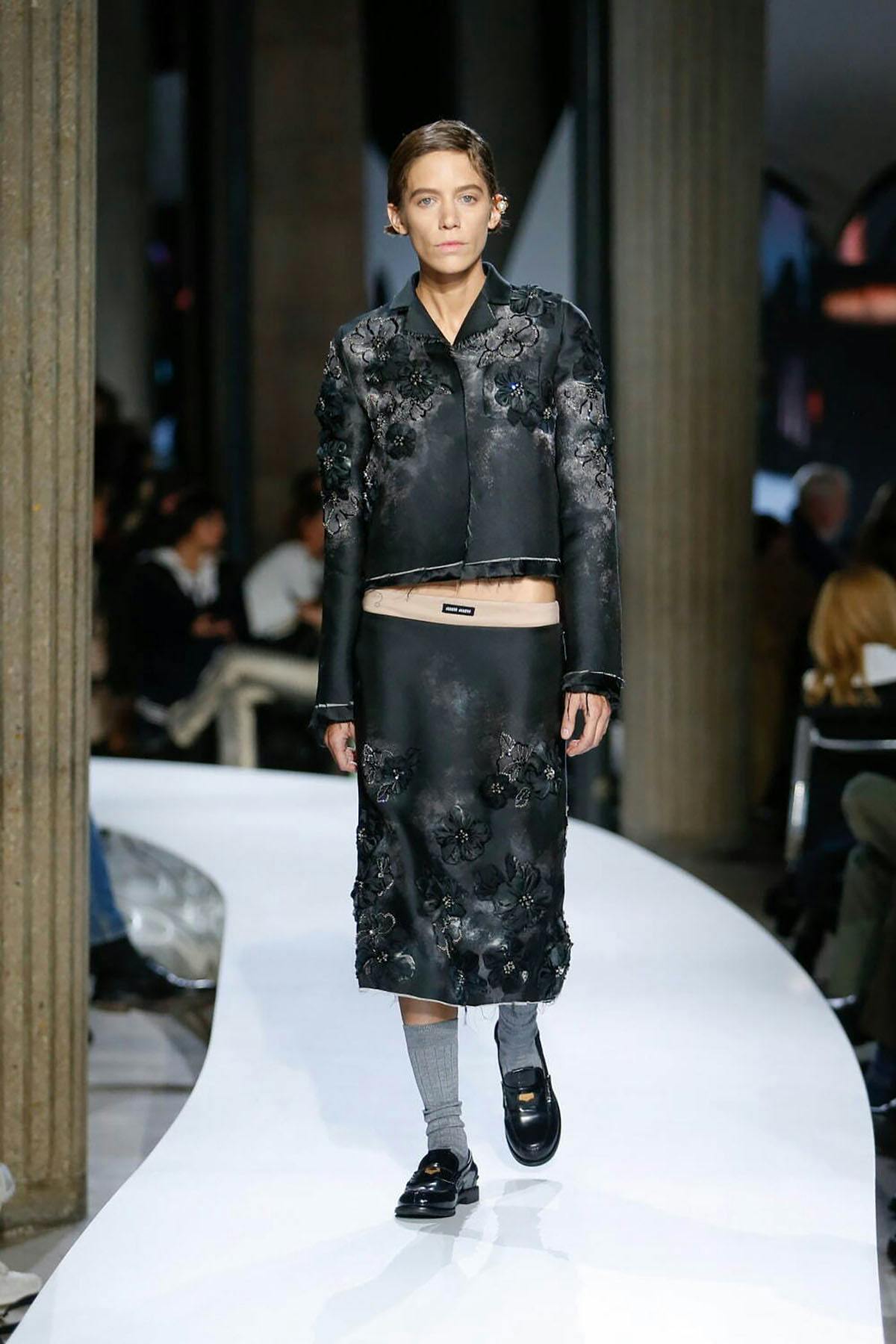 The whole affair read as Miuccia Prada reacting to our strange new world, one in which the concept of "dressing up" doesn't hold the same weight it used to.
It also seemed to challenge respectability politics, rebelling against the notion that women ought not to show too much skin or else they won't be taken seriously in the male-dominated professional world.
Personally, I don't know if I'd feel confident in a torso-baring crop top and super low-rise skirt — but I'll certainly be tuning in for the release of Miu Miu's New Balance sneakers.