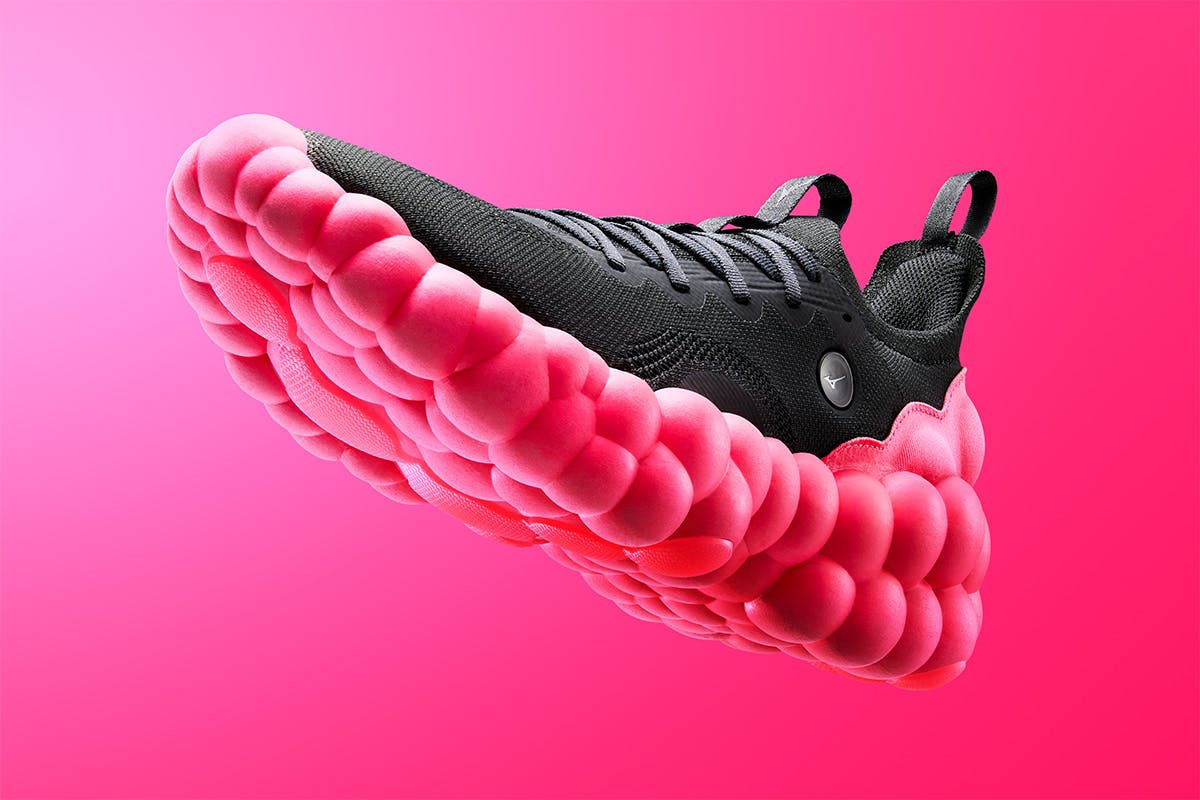 Over the past year or so, sportswear companies have been tripping over themselves in an attempt to release sneakers loaded with new technologies and carbon fiber plates — some of which were almost banned from competition — in an attempt to gain an advantage in the ongoing arms race in performance footwear. Mizuno's entry to the race is Enerzy, the Japanese brand's latest cushioning technology tasked with propelling its running shoes forward.
Unlike other cushioning technologies, Mizuno Enerzy doesn't completely replace its predecessor. Rather, it was designed to complement the existing Mizuno Wave technology. "We are always looking for, let's say, the Robin to the Batman of our technology," Shigeru Aoe, Mizuno's running and training footwear product manager for EMEA, tells Highsnobiety. Think of Nike pairing its React foam with Air technology, or adidas combining Boost with its iconic Torsion system.
"We wanted to create something that would enhance the capabilities of our Mizuno Wave technology," continues Aoe. "The combination [...] would deliver an experience that is quite unique and different from those on the market." Mizuno Wave and Enerzy are like a one-two punch combination, working in tandem to propel the runner forward, while still offering a heightened sense of comfort.
Wave sets itself apart from its competitors via its unique shape, which Mizuno Enerzy was designed to complement. "A wave line is a geometric shape that offers support and also provides a nice stable platform," explains Aoe. "What that allows us to do is to utilize materials that might be considered too soft or unstable by competitors [such as Enerzy]. We can combine them together in a wave-like shape, to provide stability and comfort."
Aesthetics are an important part of cushioning technology. adidas' Boost or Nike's Air and React all have a unique look; Mizuno Enerzy is no different: "We want it to be very bubbly, we want it to feel very bouncy from a visual standpoint as well, and that's what this material delivers on," Aoe tells Highsnobiety.
Earlier this summer, Mizuno dropped a prototype sneaker — limited to just 500 pairs worldwide — that was a visual representation of what people should feel when wearing the new technology, featuring an exaggerated, bulbous midsole that looked and felt like you were walking on clouds. "One of the ideas behind that shoe was a feeling of bubbles coming and bursting," says Aoe. "Every step, you've got that bubble-like feeling, but it's that pop feeling that kind of gets you going."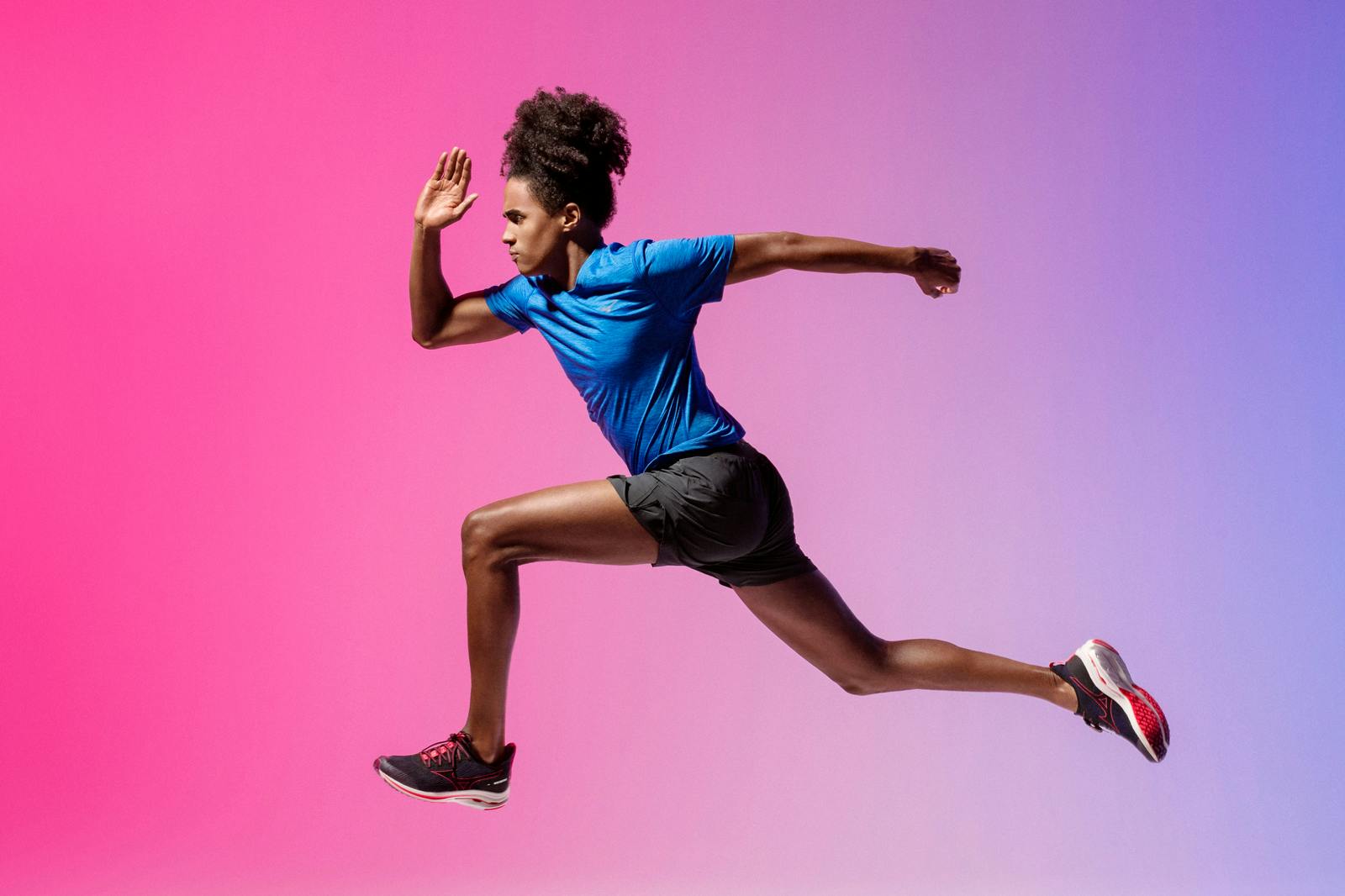 Another advantage of the cushioning tech is that it can be split into different compounds. Enerzy is an EVA-based midsole compound, while Enerzy Core is an extremely soft and responsive rubber compound that sits at the center of a sneaker's tooling. Having different types of compounds has allowed Mizuno to reach a greater range of runners.
"We play around with the responsive feeling, and also the lightness of the compounds. For example, Mizuno Enerzy can really be utilized from top to bottom," explains Aoe. "It can be utilized from a racing shoes all the way down to your most comfortable shoes. Mizuno Enerzy CORE, being a rubber-based compound, brings a little bit of weight along with [it], so that might be utilized more for your everyday trainer or soft, comfortable shoes."
First and foremost, Mizuno Enerzy was developed for the brand's performance line of footwear. However, as is often the case nowadays, performance and lifestyle are intrinsically linked. "I think it's good to note that the success that we have in lifestyle really resonates from the fact that we have built credibility and respect in the performance field," says Aoe.
At its very core, Mizuno Enerzy is comfortable and versatile, while also having a unique aesthetic that helps it stand out in a world of performance sneakers that is getting more and more saturated. Like any new tooling tech, it's bound to be slightly controversial, especially aesthetically — something Mizuno doesn't shy away from. "Some people will hate it, some people might love it, but everyone's going to have an opinion about this design," says Aoe.
You can shop Mizuno Enerzy sneakers here.