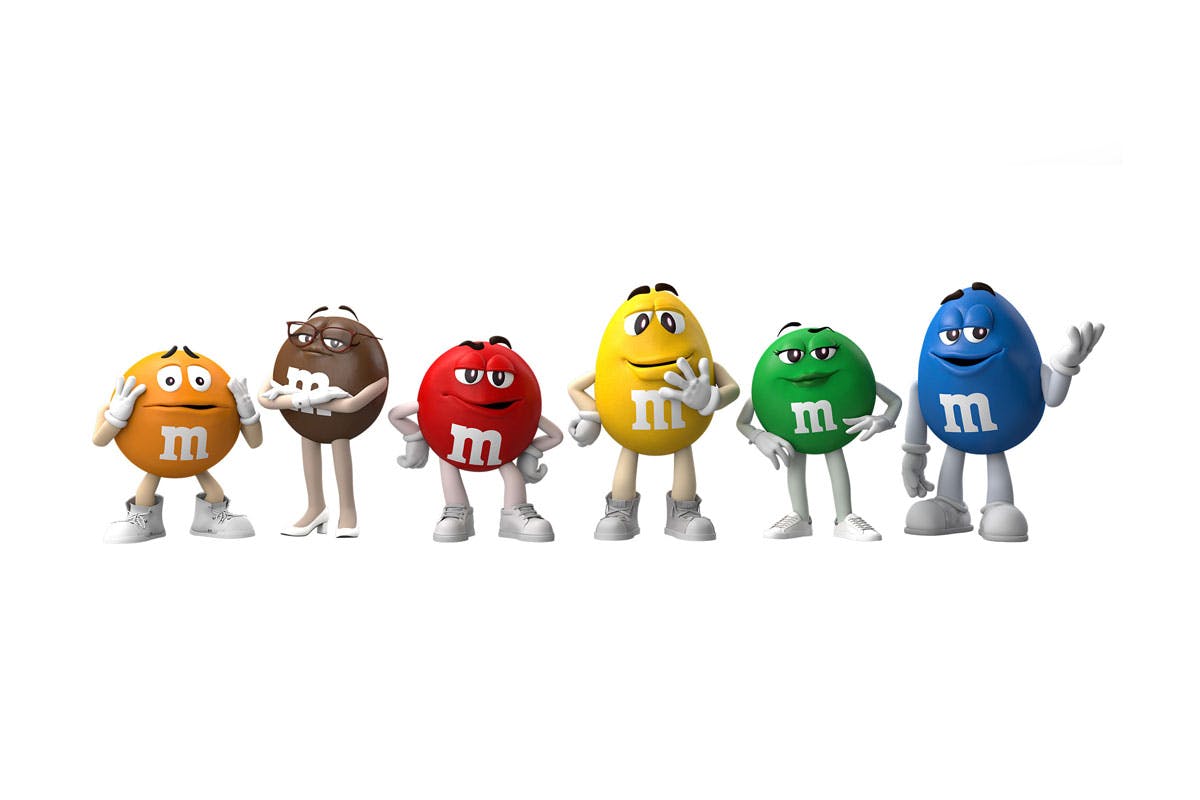 This story was published on January 21, 2022 and updated on January 26, 2022
Attention: the green M&M is once again serving.
Days after candy giant Mars, Inc. unveiled a controversial new look for the anthropomorphized chocolates, the company launched a series of "art packs" decorated with the M&M characters embodying musical artists including Kacey Musgraves, David Bowie, and Rosalía.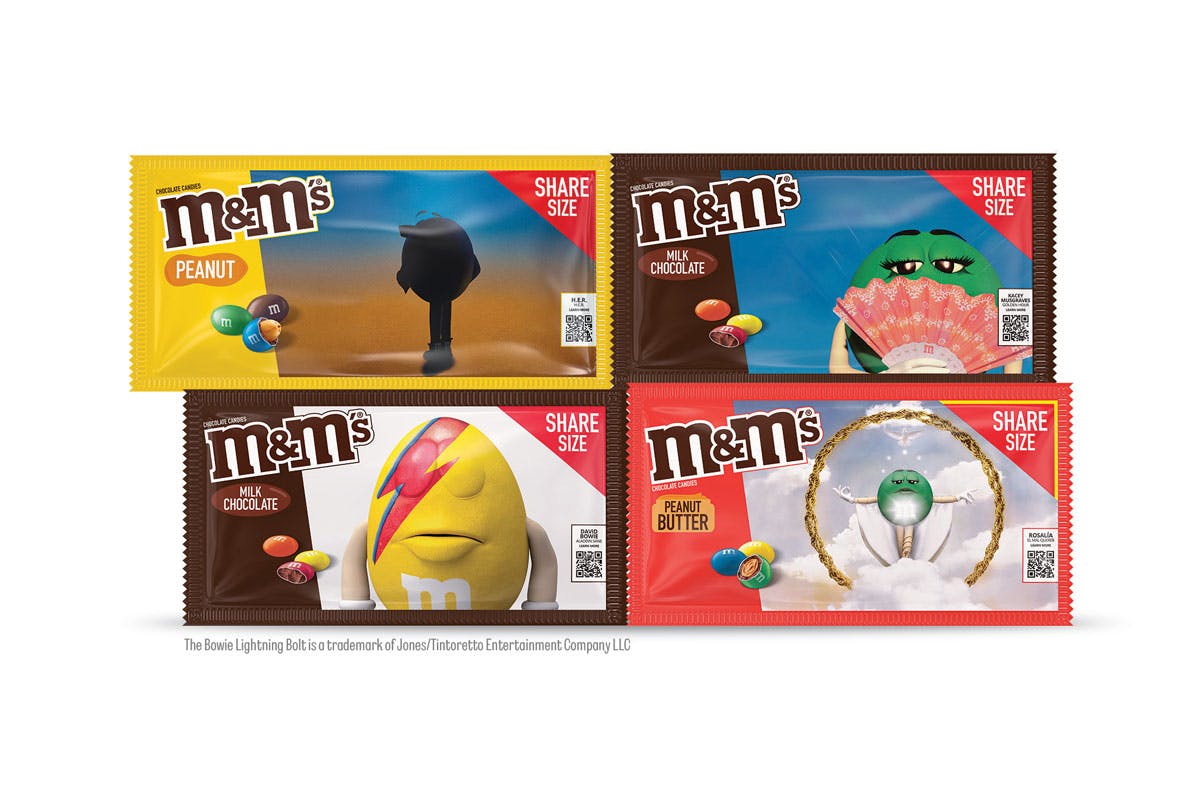 In case you missed it — last week, Mars inadvertently made itself the laughing stock of the internet by giving the M&M's rather lackluster makeovers, part of its commitment to "creating a world where everyone feels they belong and society is inclusive."
The conglomerate effectively de-YASSified the M&M's, re-outfitting them in sensible footwear and stripping the female-presenting candies of their fabulous makeup.
Mars also dropped the prefixes from each M&M's' name, an attempt to focus on "their personalities, rather than their gender."
Thus, Ms. Green is now Green and wears Common Projects low-tops instead of her signature go-go boots. ("Give the green m&m back her prada boots NOW," a top comment on M&M's' Instagram reads.)
Orange, on the other hand, is clad in Timberland-adjacent boots and sports a fearful expression, which Mars said is meant to "acknowledge his anxiety."
(The company did not provide an explanation for why the chocolate candy is struggling with his mental health.)
Brown, the OG of the M&M's, still wears those iconic spectacles, but her platform stiletto pumps have been changed to no-nonsense kitten heels. (Give the Brown M&M her Red Bottoms back NOW!)
The company's intentions are good (yes, we're all for inclusivity), but making anthropomorphized food gender-neutral is the kind of ridiculous grab at brownie points only corporate America can dream up.
Wisely, Mars is backtracking (sort of) with its new album art packs. Cosplaying Kacey Musgraves and Rosalía's "Golden Hour" and "El Mal Querer" covers, Green is once again glamorous and ultra-femme. (No comment on Yellow as David Bowie).
If Green's dowdy de-vamp threw you for a loop, take a deep breath. She (?) is sexy again. The world has returned to equilibrium.
Shop our favorite products