This article was published on December 18 and updated on December 19
Another day, another wild drop from MSCHF. This time, the Brooklyn-based collective enters the cereal business to release a Fruit Loop — not loops, I'm talking about one massive Fruit Loop.
Appropriately dubbed "The Big Fruit Loop," MSCHF's 87th drop is just that: a giant version of the popular ring-shaped cereal, Froot Loops (side note: I was today years old when I discovered it's "Froot" instead of "'Fruit")
Priced at $19.99 and consisting of 930 calories, the Big Fruit Loop offers the same sweet taste and crunch as Kellogg's cereal brand, per MSCHF. And fans won't know which flavor they copped until they open the box.
In photos teased by KAWS, the Big Fruit Loop packaging is nearly reminiscent of Froot Loops' cereal box — but with MSCHF spins.
For instance, MSCHF's cereal box features a toucan bird — not to be confused with the beloved Toucan Sam — with the Big Fruit Loop lodged in its throat, and special disclaimers like "No cartoon birds were harmed during the production of Big Fruit Loop."
On the back, fans will met with MSCHF-style cereal box games like Birdle, a Wordle spoof, and a maze that seems to never end.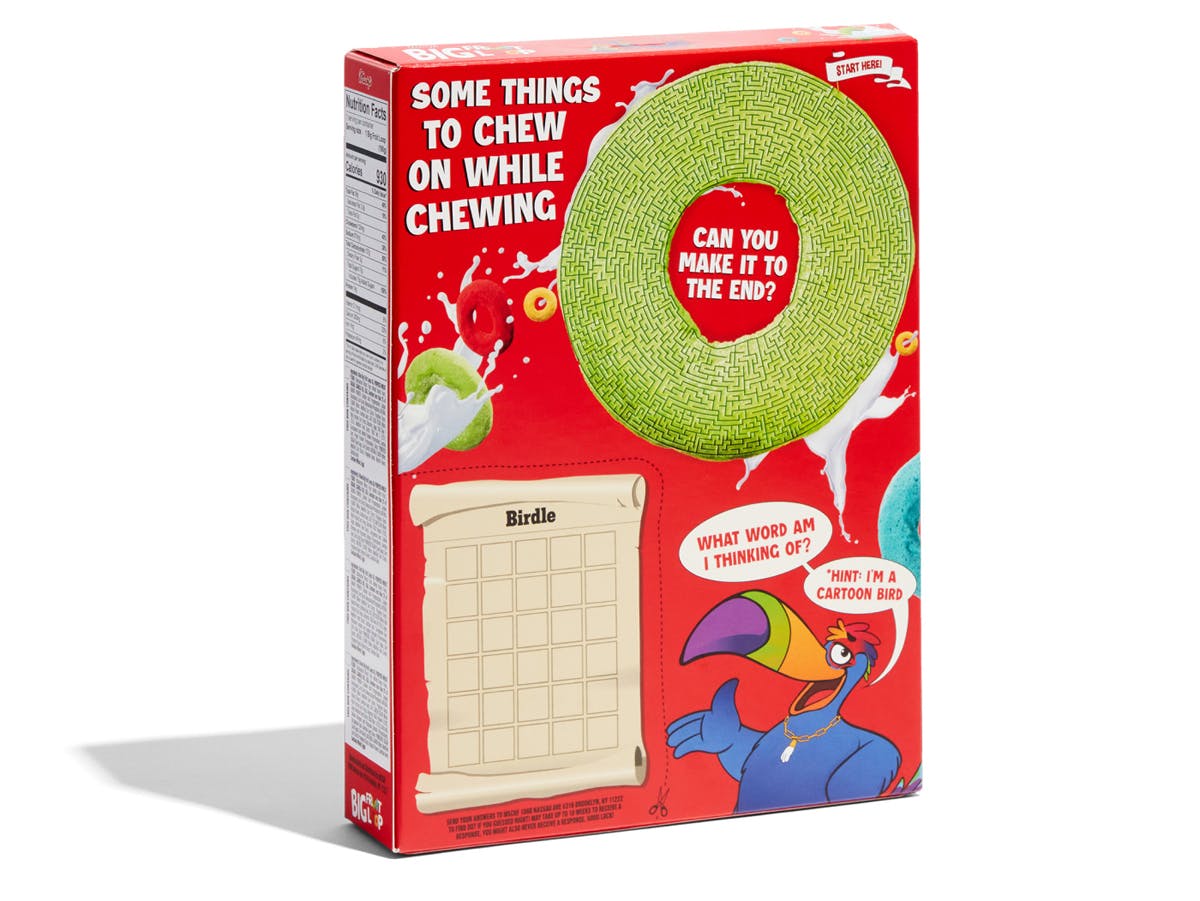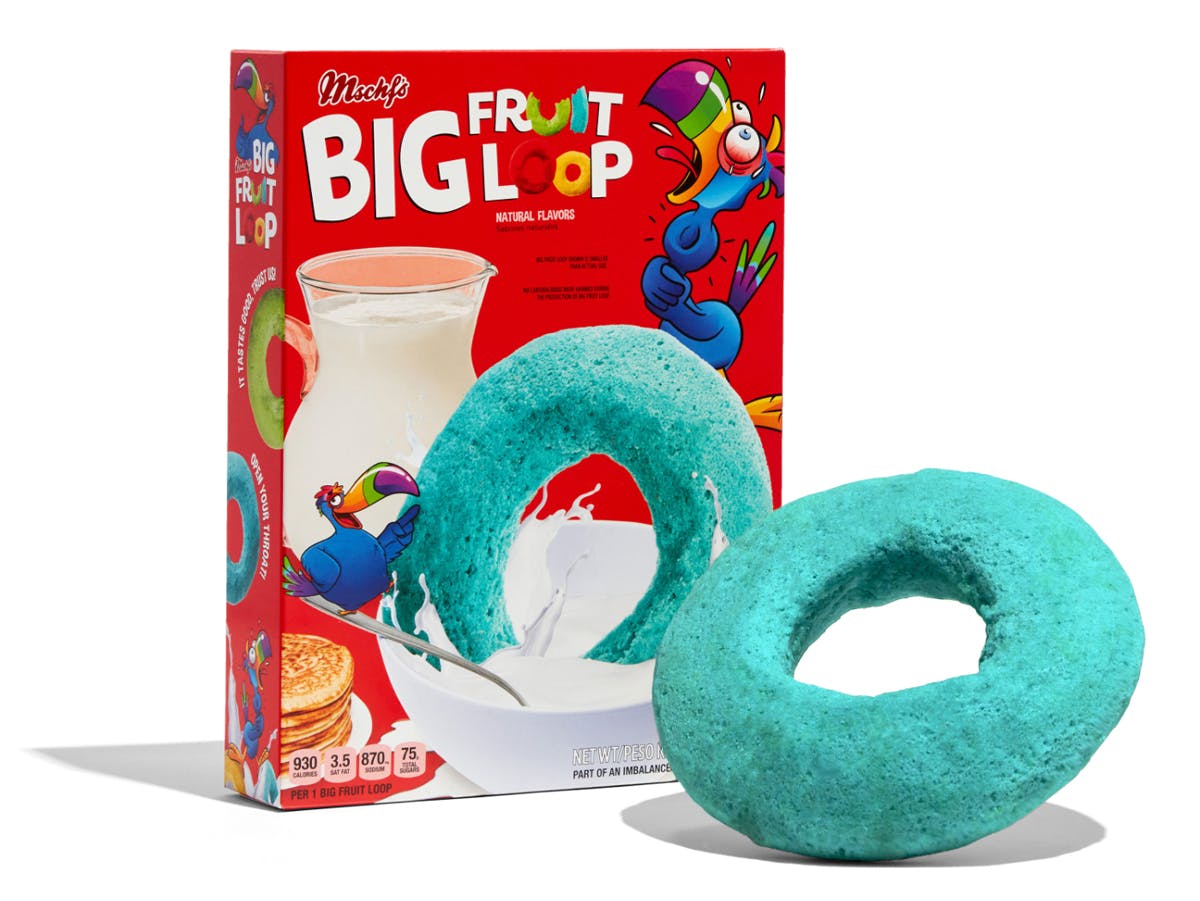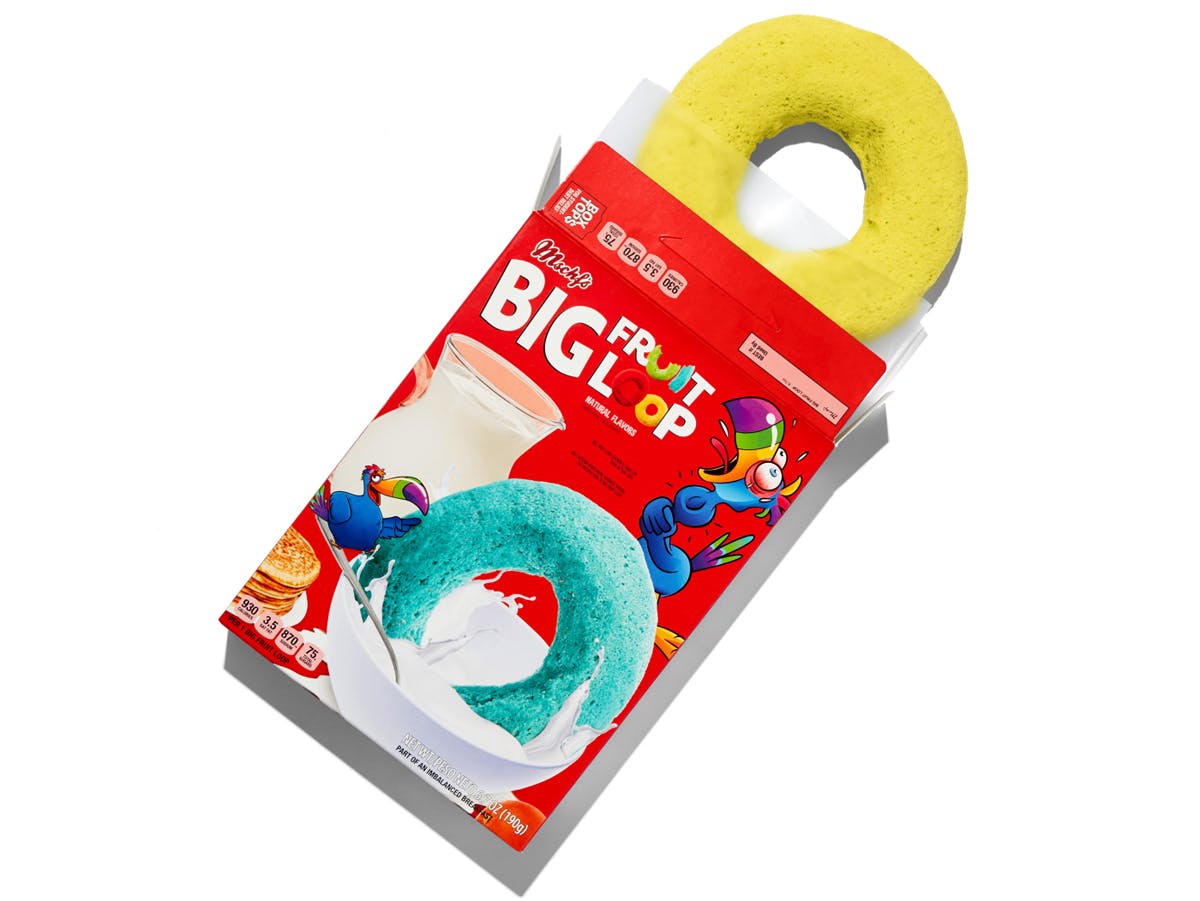 The Big Fruit Loop merely continues MSCHF's winning streak of viral drops poking fun at "the absurdity of our cultural, political, and monetary systems," as the brand puts it.
Admit it. From its sour sneakers to ketchup lippies, MSCHF is just one you can't ignore, no matter how outrageous its releases are.
Scheduled to release on December 19 on MSCHF's website, the Big Fruit Loop isn't the result of an official collaboration with Fruit Loops. Instead, the wild cereal chunk is just MSCHF up to its usual, well, mischief.
Shop our favorite products