MSCHF is up to, well, more mischief. The prankster art collective recruited The Weeknd for a two-in-one drop: a saw blade that also plays music.
Enter "Vinyl Blade," a saw blade that doubles as a vinyl record (record player not included). Yes, you read that correctly: it's a serrated, 12-inch blade that plays The Weeknd's "Out of Time," recently visualized in a music video starring HoYeon Jung and Jim Carrey.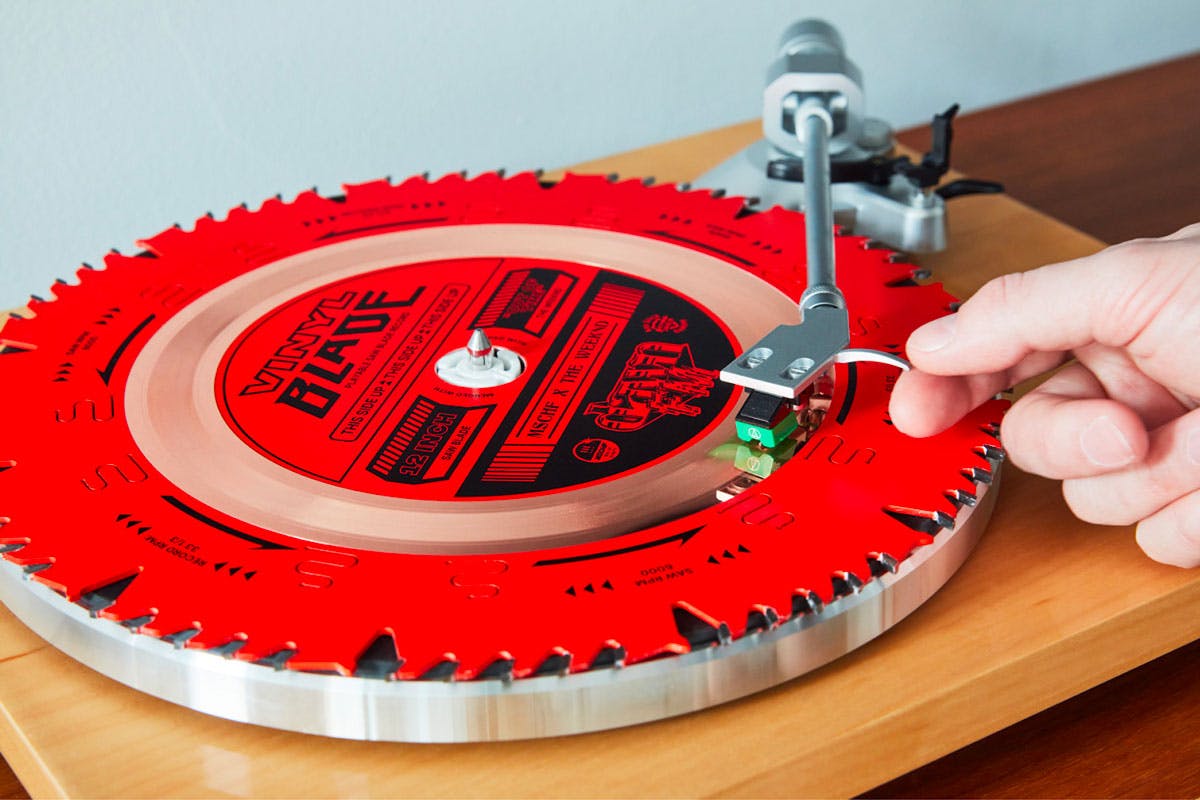 Promotional imagery for the drop pictures the novelty attached to what appears to be an actual saw — for safety and clarity's sake, MSCHF specifies that Vinyl Blade "is not rated or intended for use as a functional saw blade. Attempting to use Vinyl Blade on a saw could result in serious injury or death."
So please, don't use it for your latest DIY furniture project.
On April 7 at a dedicated website, Vinyl Blade will hit the auction block for 24 hours, with bids starting at $1,000. The highest 25 bidders will become the proud owners of their very own record that can — but shouldn't — cut things.
This isn't the first time MSCHF has collaborated with a major recording artist. Remember Lil Nas X's blood-filled "Satan Shoes," a drop that had conservative Christians clutching their pearls (and Nike on their most litigious behavior)? That was the work of MSCHF.
And more recently, the Brooklyn-based collective teamed up with Tyga on some extremely squiggly sneakers that come with their own disclaimer: "Warning: By placing your foot in this shoe, you agree to waive any claims against MSCHF for any injury, death, or damages arising from having your foot in this shoe."