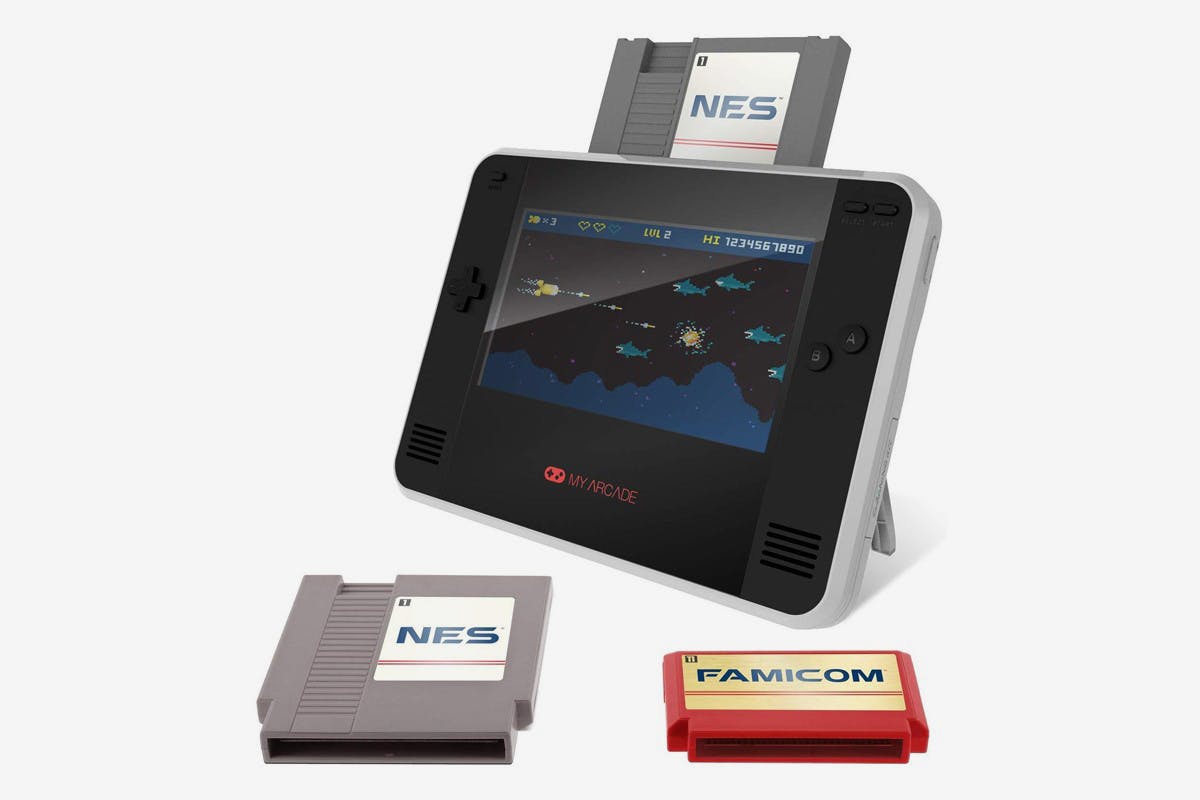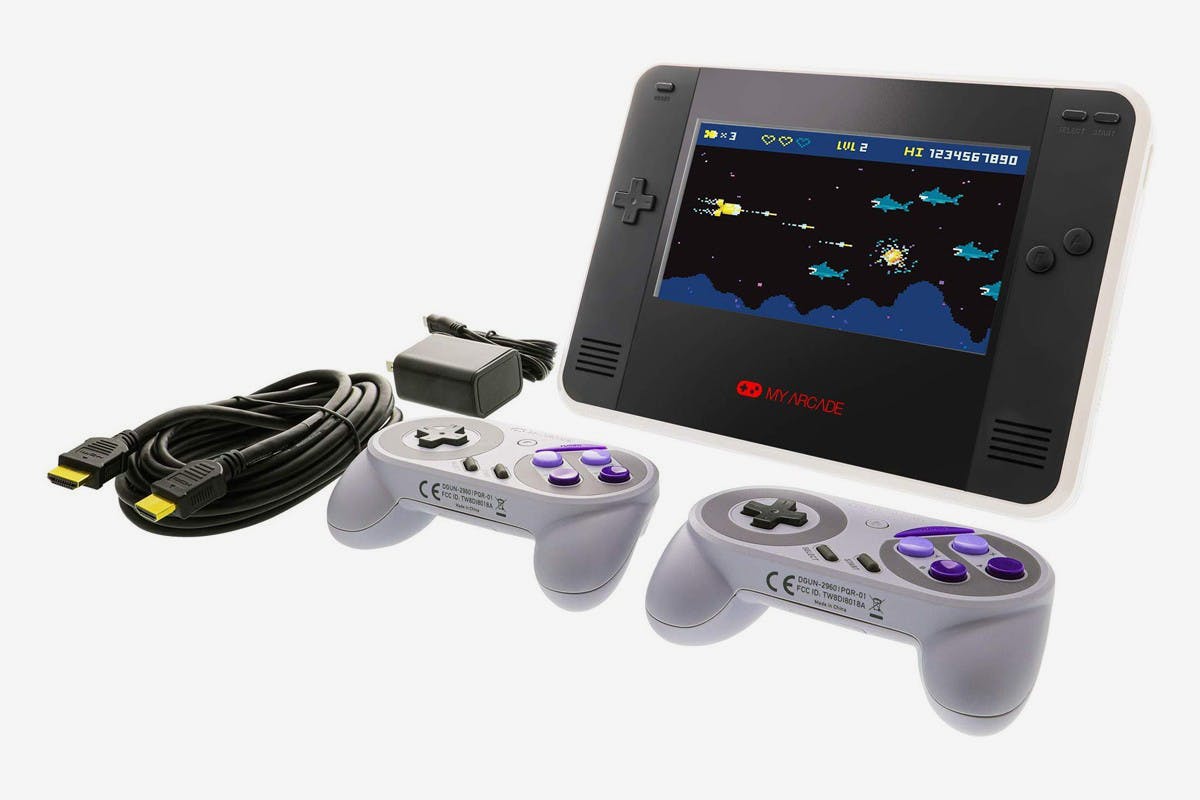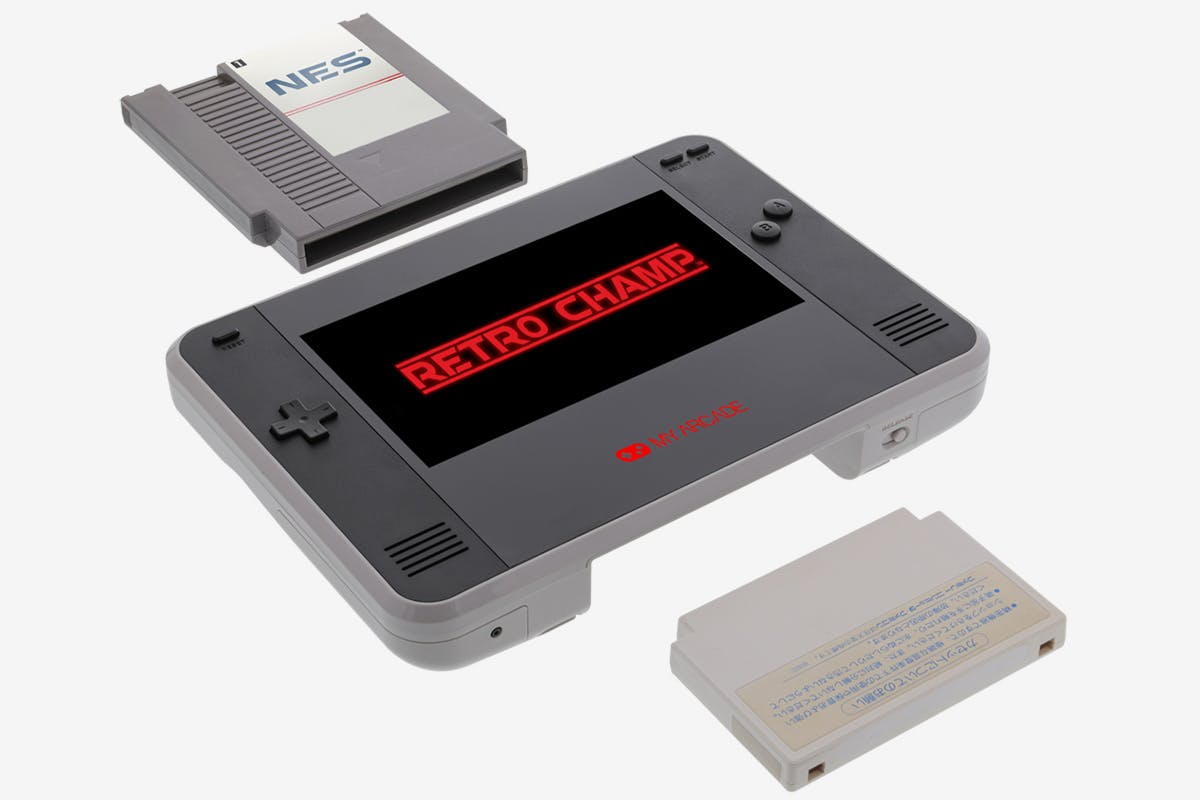 Southern California-based gaming company My Arcade has released a new device that will take many of you back to your childhood. The "Retro Champ" is a portable handheld that supports NES and Famicom cartridges without the need for a legacy console.
My Arcade's portable console boasts a seven-inch full-color screen, with controls on both sides. On its own, the Retro Champ, which has a built-in kickstand for remote play, gives you three to five hours of portable gaming thanks to a built-in rechargeable battery. You can also connect the handheld to a TV via HDMI and pair with My Arcade wireless controllers — although those are sold separately — for a more complete gaming experience.
The top and bottom of the Retro Champ features slots that support NES and Famicom cartridges, as the console even comes with a built-in cartridge cleaning kit to ensure you don't have to use the old school blowing technique to take take care of older cartridges.
Priced at $80, you can purchase the Retro Champ by My Arcade today. Simply follow the link below.
Our designated Selects section features products that we love and want to share with you. Highsnobiety has affiliate marketing partnerships, which means we may receive a commission from your purchase.