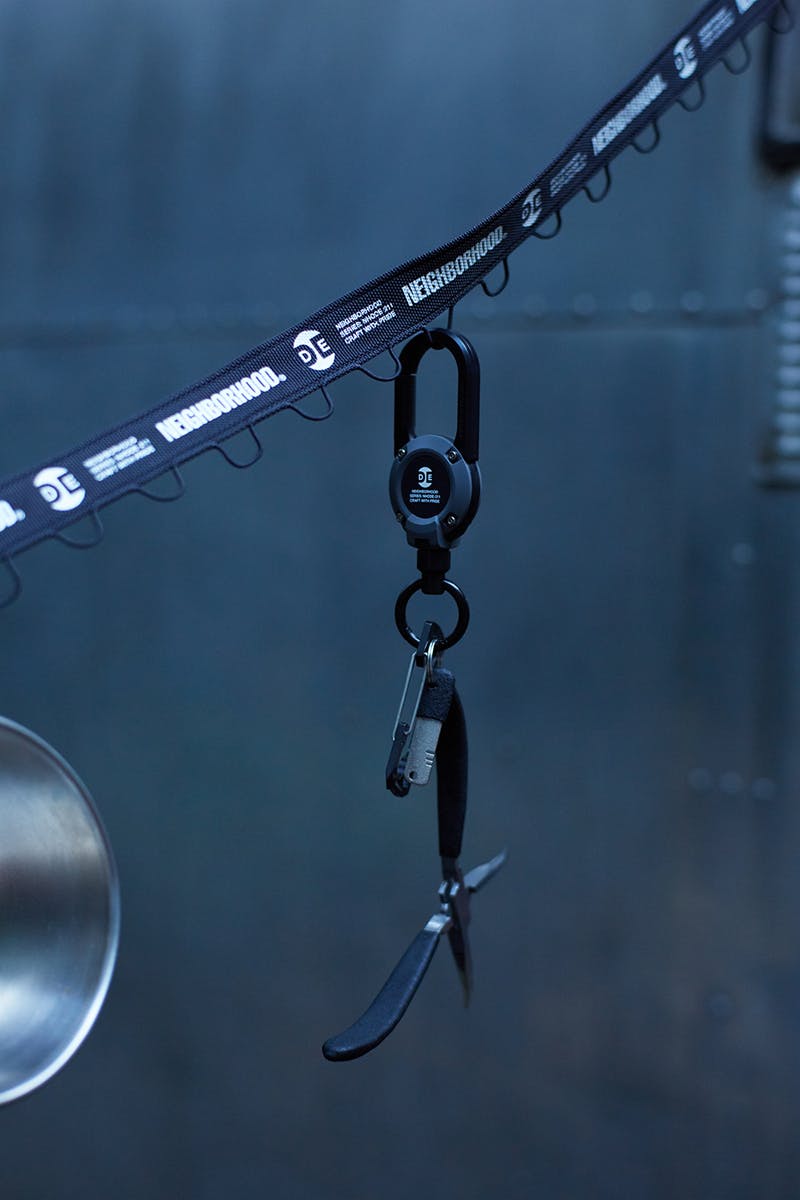 There's never been a better time to be a fashionable fisherman. Thanks to Japanese brands like DAIWA PIER39 and South2 West8, a plethora of angling apparel has become en vogue, more so than it was in even the recent utility-influenced years. NEIGHBORHOOD, master of all things workwear, is no stranger to rugged inclinations — consider its green-thumbed SRL line and Helinox collab — and it's seizing the moment of lightening lockdowns to hit the road and return to nature with fishing label Abu Garcia in tow.
The lineup ranges from a bespoke Bluestorm life jacket, to carabiner lanyards, to a Belmont tokibi (bonfire) stand, to a special metal holder from INAVANCE that's the perfect shape for bug-fighting mosquito coils, curly incense that utilizes smoke and scent to keep flying critters at bay. NEIGHBORHOOD is also re-upping its fan-favorite storage stuff, including several sizes of black and grey plastic containers all printed with its inimitable logos. Alongside a playful "lunker scale" (a "fish ruler," for the layman), there are some fishing-specific items cooked up by Abu Garcia.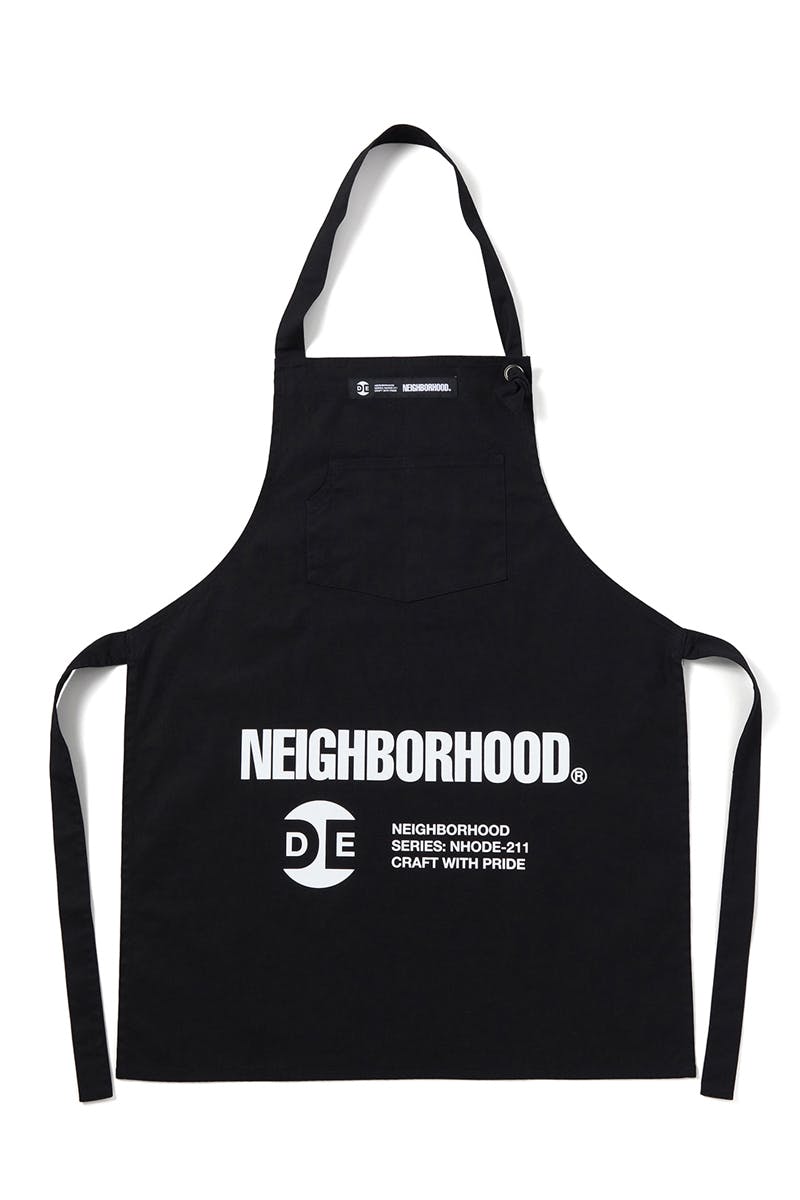 The Swedish brand is on board for a limited-edition Zoom Safari ZMSS-505L fishing rod and hefty co-branded backpack, complete with folding seat. Founded by Carl August Borgström in 1921, Abu Garcia has since been gobbled up by a series of parent companies but all that really matters is that its Japanese arm began doing more interesting things in late 2019, including collaborations with BEAMS and NEIGHBORHOOD itself. This joint effort is indicative of the brand's long-term goal to garner ample street cred to abet its sizable fisherman market.
From May 22, all of the outdoor gear items, including the Abu Garcia bits, will be available on NEIGHBORHOOD's website and at its Japanese stores.