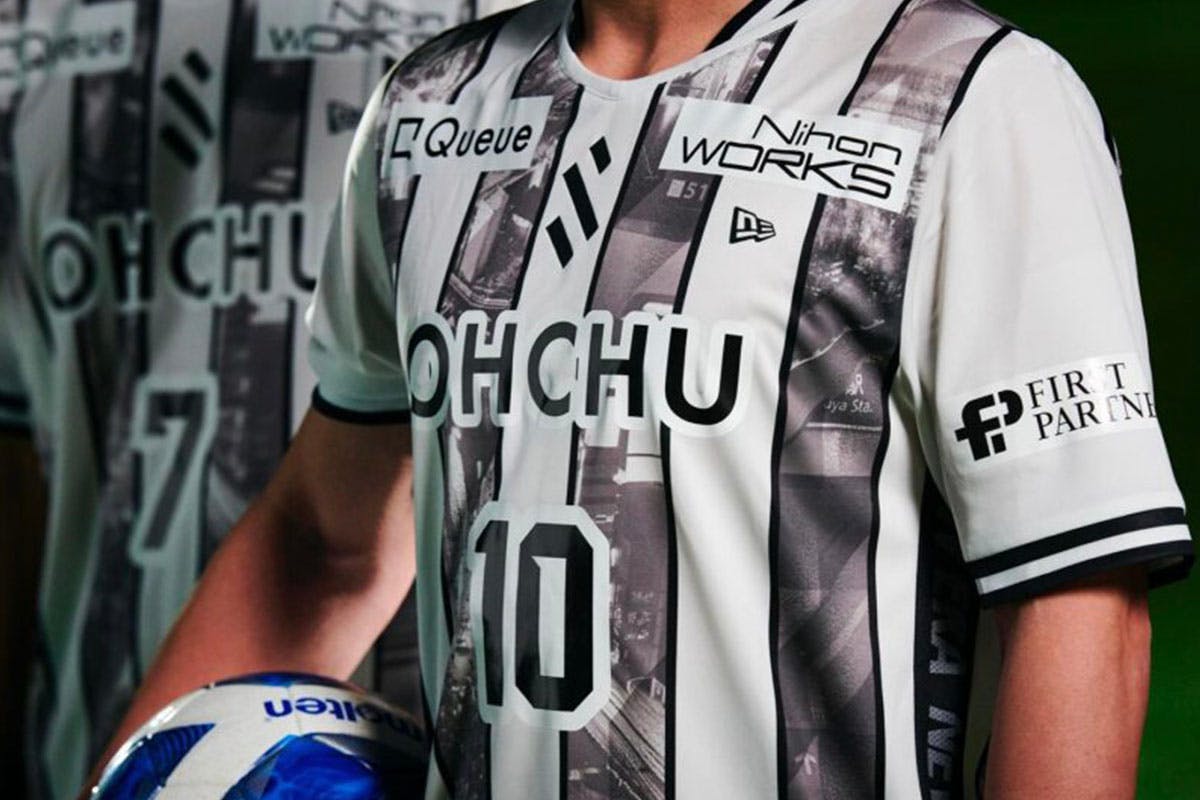 If we've learned anything in the past three months of football, it's that anything that can happen. Both on and off the pitch, you should always be prepared for surprises, from World Cup underdogs, triumphs, and misfires to shocking league transfers, there's truly never a dull moment.
In yet another first for the game, New Era trades 100 yards for 115, stepping into the beautiful game alongside Japan's Shibuya City FC.
New Era is to the NFL, NBA, and NBL, what adidas is to football. A synonym. You can't take one without the other, and that's just how it's gone for decades. If you're looking to represent your State-side team colors, there's a high chance you'll do so wearing some New Era gear.
In the game of football (or soccer), however, that's extremely unlikely. You'll throw on an old jersey, maybe Kappa, Umbro, Nike, or Three Stripes. Well, times are changing; if Christiano Ronaldo can switch Champions League football for the Saudi Pro League, New Era can certainly nestle into footy.
If you're going to make your first-ever football kit, Japan's a good place to start. Well-regarded for its slick kit offerings, especially for its national team, New Era has been given a lot to play with by teaming up with Shibuya City FC.
There's a lot going on with this kit, in a good way. Imagine a graphic-heavy remix of the Newcastle United jersey, and you probably won't be far off this look. A white base is tuned-up with grey, graphic-filled stripes showcasing elements of the club's hometown of Shibuya-ku, Tokyo, while black-trimmed white sleeves offer a slick contrast.
Of course, sitting proudly parallel to the team's crest is the New Era logo. A New Era for Shibuya City FC and..New Era alike. Rejoice!
Shop our favorite products