after a year and a half of pandemic-wrought delays, New York Fashion Week returned with as many highs and lows as any major Fashion Week event. There were staid shows and powerful presentations, amazing moments and awfully boring bits, as you'd expect. Amidst the wild, glitzy chaos, a few special moments stood especially tall, even as the event sought to feel centered.
See, much of the week was spent waiting for something to happen. There was an air of expectancy, that the next big moment was right around the corner. And then around the next corner, and the next.
Laquan Smith held a presentation high above the city on the Empire State Building, ascending designer Peter Do debuted his first-ever runway show, Markarian soaked in the luxury of the Rainbow Room.
Nervous, buzzy energy pervaded each show, attendees milling about for photo-ops and craning their neck to peep celebs. Uncomfortable uncertainty was the only certainty.
And that's kind of a good look for NYFW, which has never enjoyed the oomph of Paris or the liveliness of London. It felt good to be kept at the edge of your seat, trying to figure out who was doing what and where and why it (any of it) mattered.
There were plenty of headline-worthy shows that I'll be neglecting by picking up only a few eye-grabbing stand-outs (hello, Willy Chavarria), but that's part of the fun of this year's NYFW. It felt like a grab-bag of big events, where the impetus was on the guests and viewers to decide the most important moments and there's plenty other stuff to be discovered at your own discretion.
That may have been Head of State's emotional resonance or Larry David suffering at STAUD — truly, no wrong answers. Just consider this a head start.
Luar
Raul Lopez — the final boss of streetwear — delivered perhaps the most exciting presentation of the week with his reborn label, Luar. Two years of hiatus were more than made up for with a bombastic selection of athleisure, deconstructed tailoring, and customizable layering pieces. Zippers, belts, snaps, and buttons encourage style fluidity, reflected by the inclusive casting. At the venue, the jubilant vibe was intoxicating.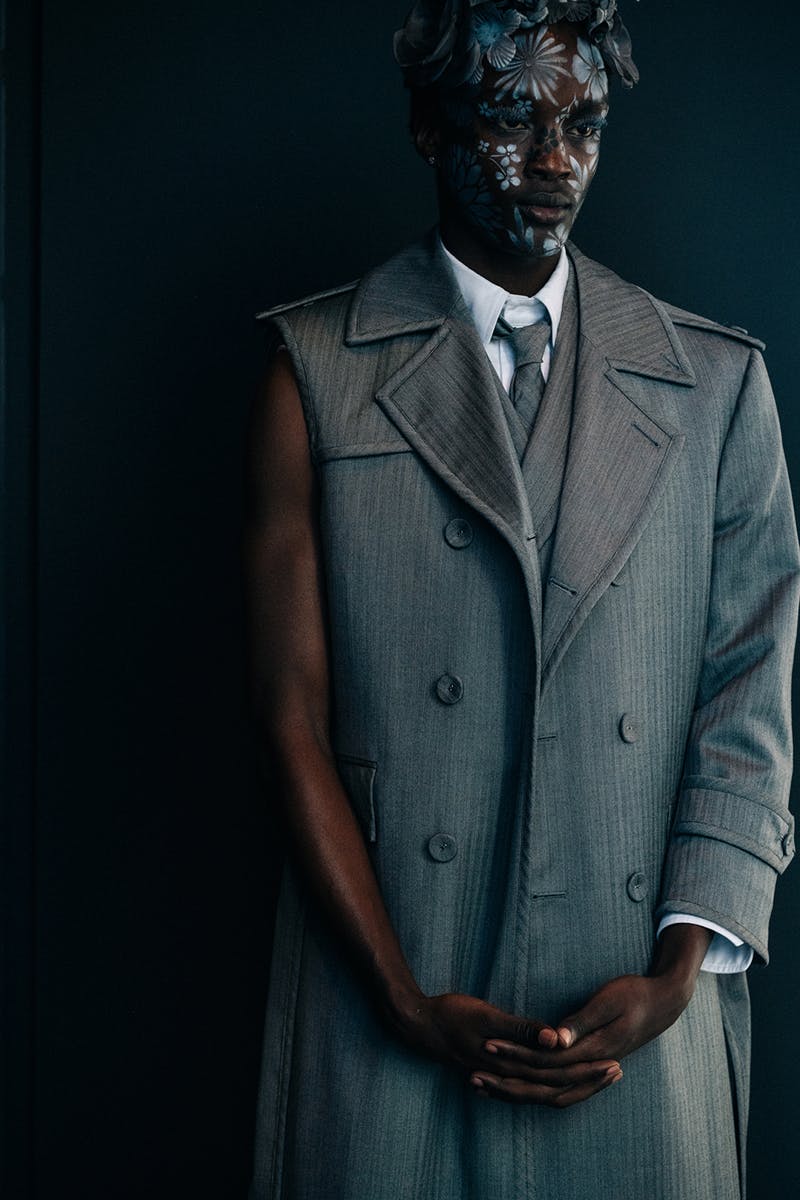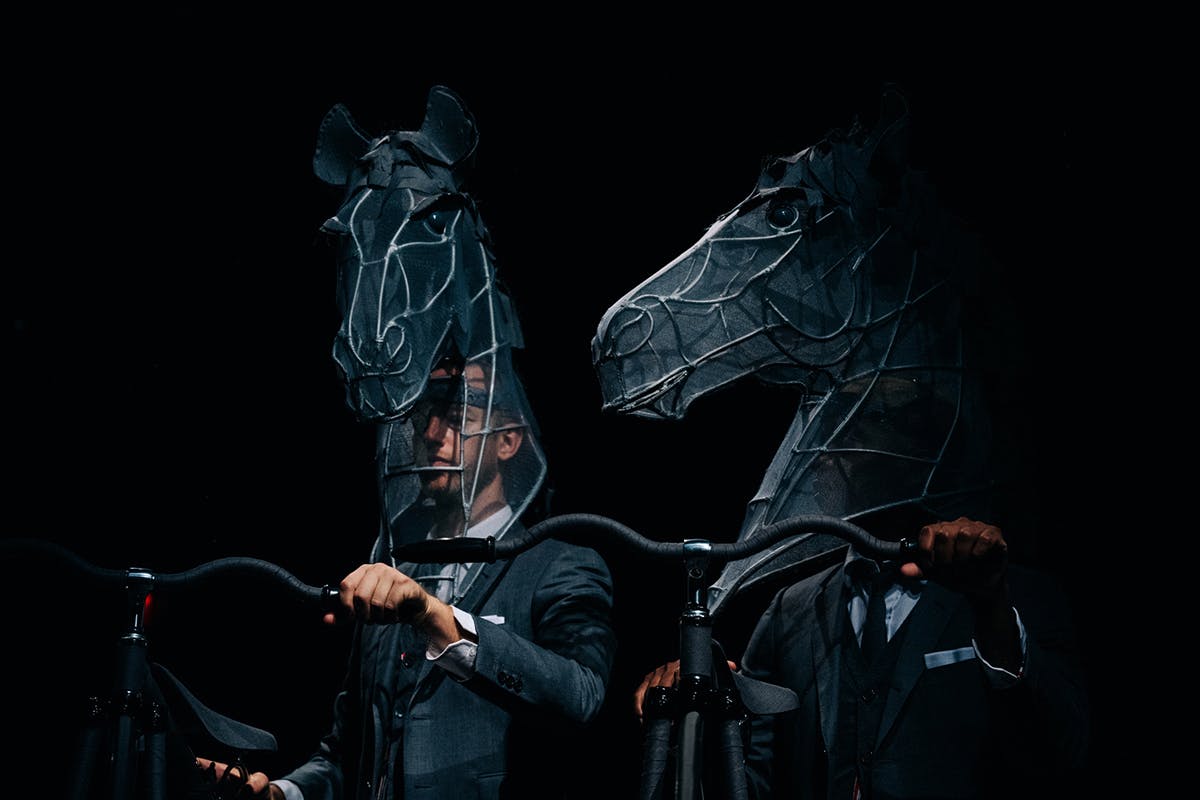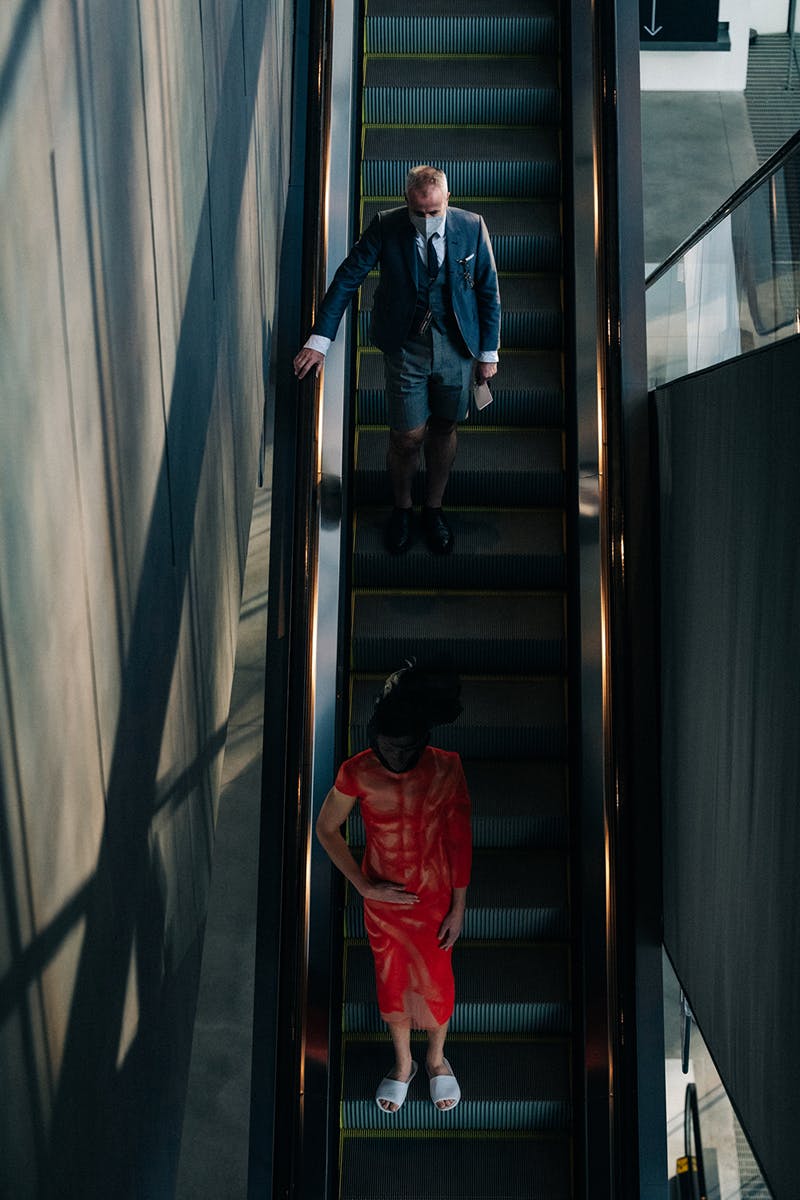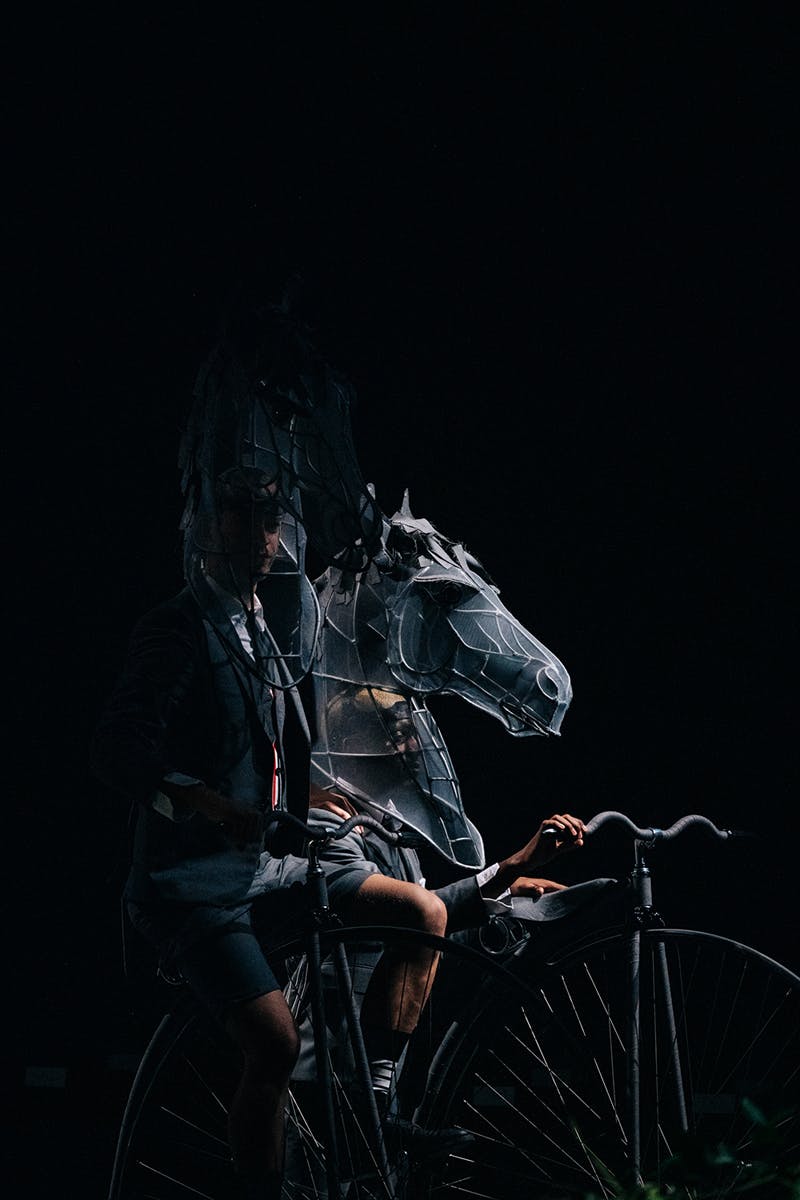 New York's own Thom Browne made his hometown return after four years in Paris. Like any good homecoming, the designer's SS22 show was fun for all. Step back and enjoy the sculptural tailoring, three-dimensional depth created by hand-stitched and layered tulle in varying shades of lightness. Lean in and smell the hand-applied flowers that dot the dramatic capes that were dragged across the runway.
What else needs to be said about Telfar's clever inversion of Fashion Week norms? Between the new duffle bag and Telfar TV streaming service, the designer's playful press conference/runway show hybrid felt fresher than any conventional showcase. Now this is what you call world-building.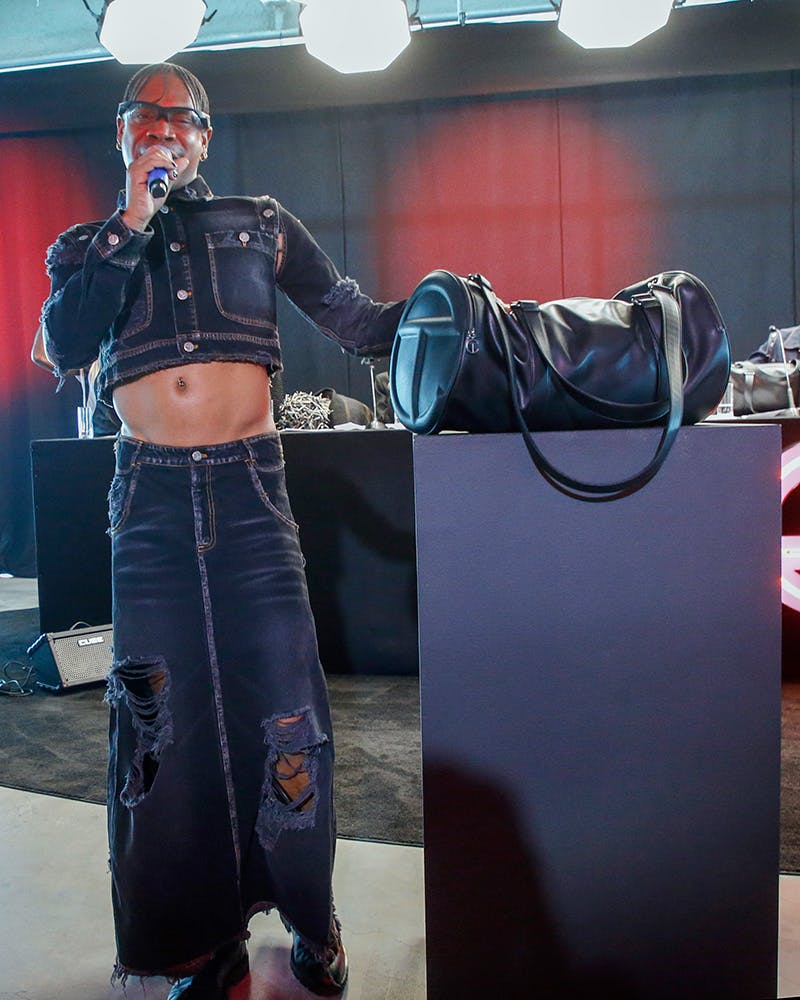 Collina Strada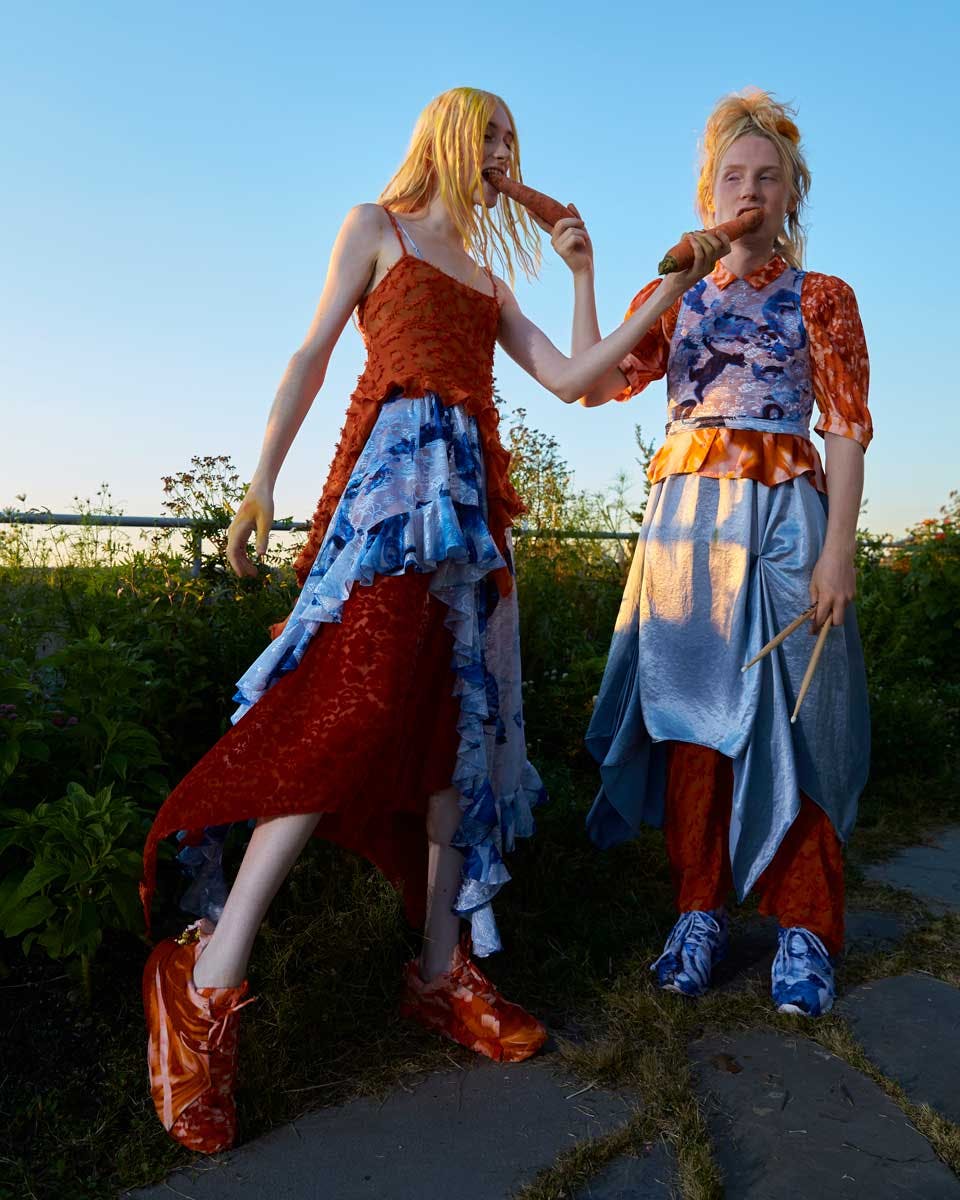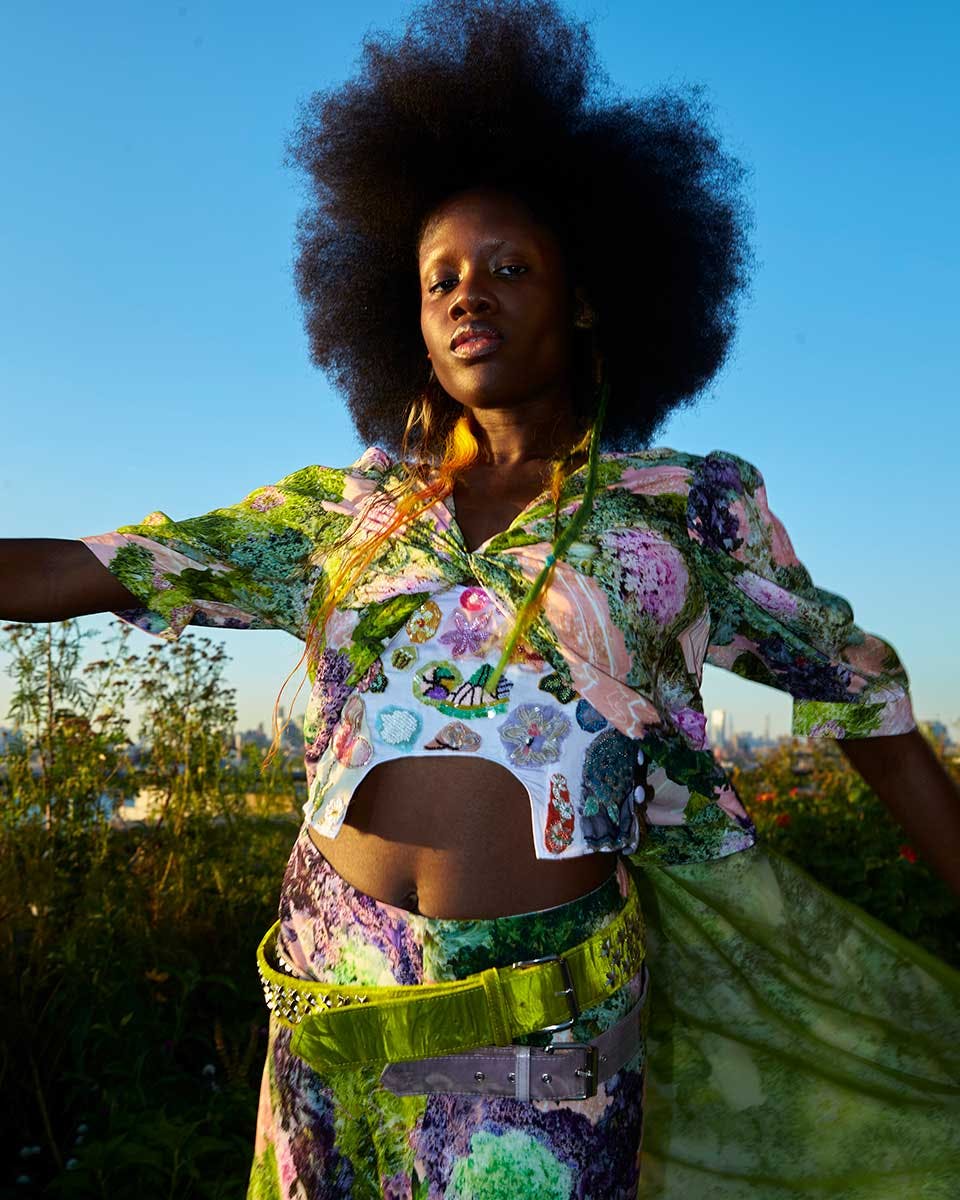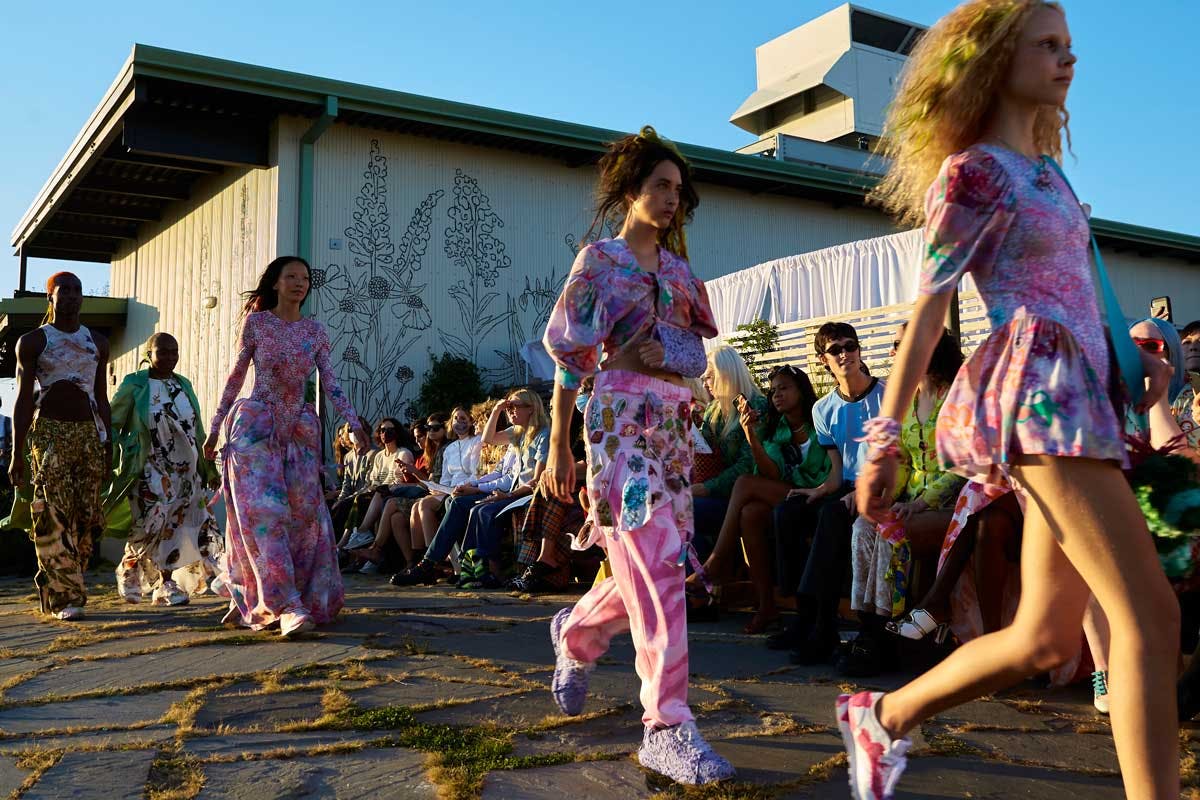 The glory of the garden! Well-loved for its inclusive casting, nü-hippie clothing, and earthy ethos, Collina Strada showed its latest collection amidst a community garden in Brooklyn. Founder Hillary Taymour's artistic inclinations were unmissable, from the fabulously flashy dresses and DIY trousers to the customized Reebok sneakers, splashed with paint and ruffled with ruffles.
Who Decides War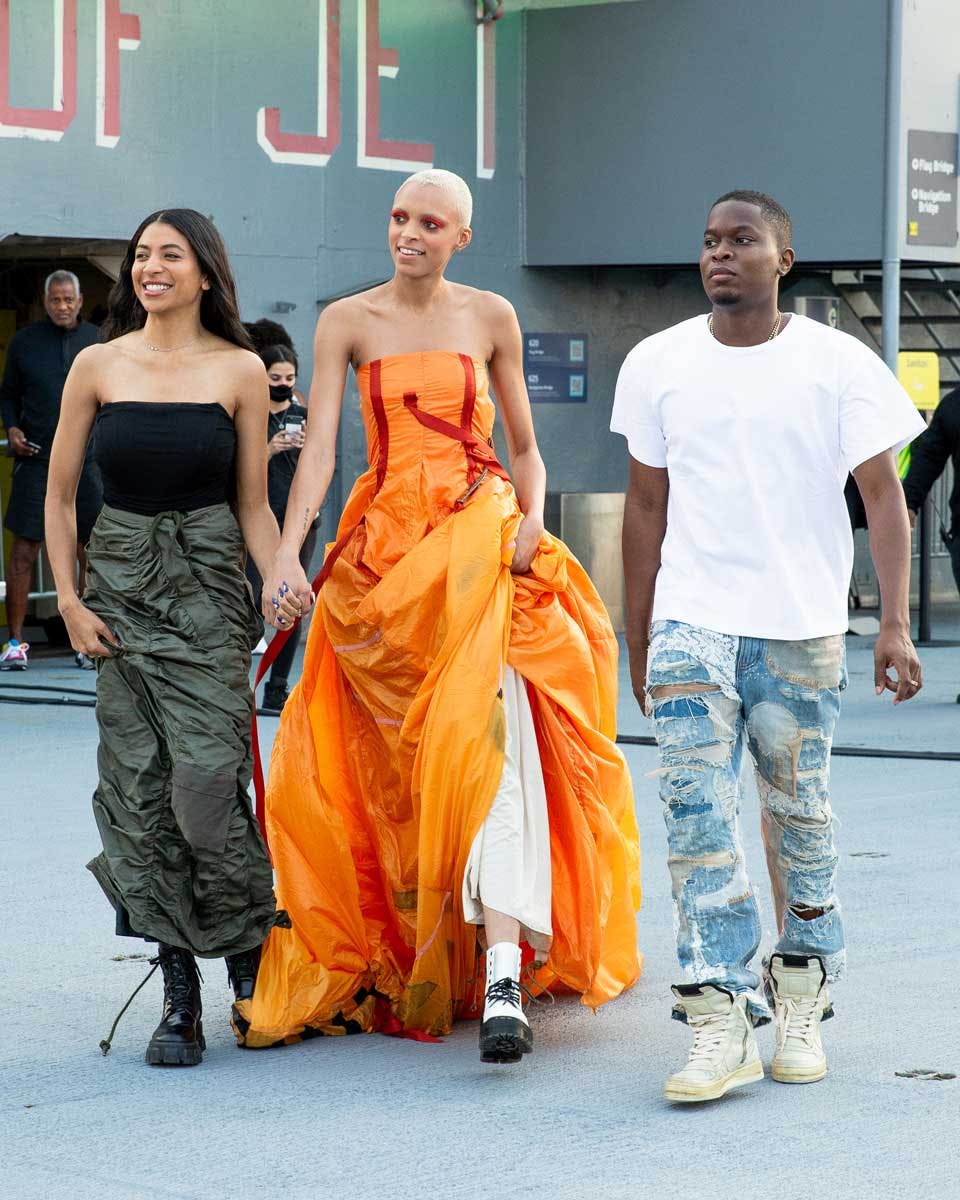 Anchored by his signature ultra-distress denim, Ev Bravado's latest Who Designs War looks epitomize contemporary couture. Bravado doesn't deal in the kind of frou-frou FHCM stuff typically tagged with that moniker, though: he makes street-friendly stuff that's immediately ready to be worn, flexed, and flaunted. Religious references (note the stained glass patches) mingle with militaristic nods, a knowing juxtaposition that plays each motif keenly off the other in a dazzling demonstration of streetwear's most relevant.