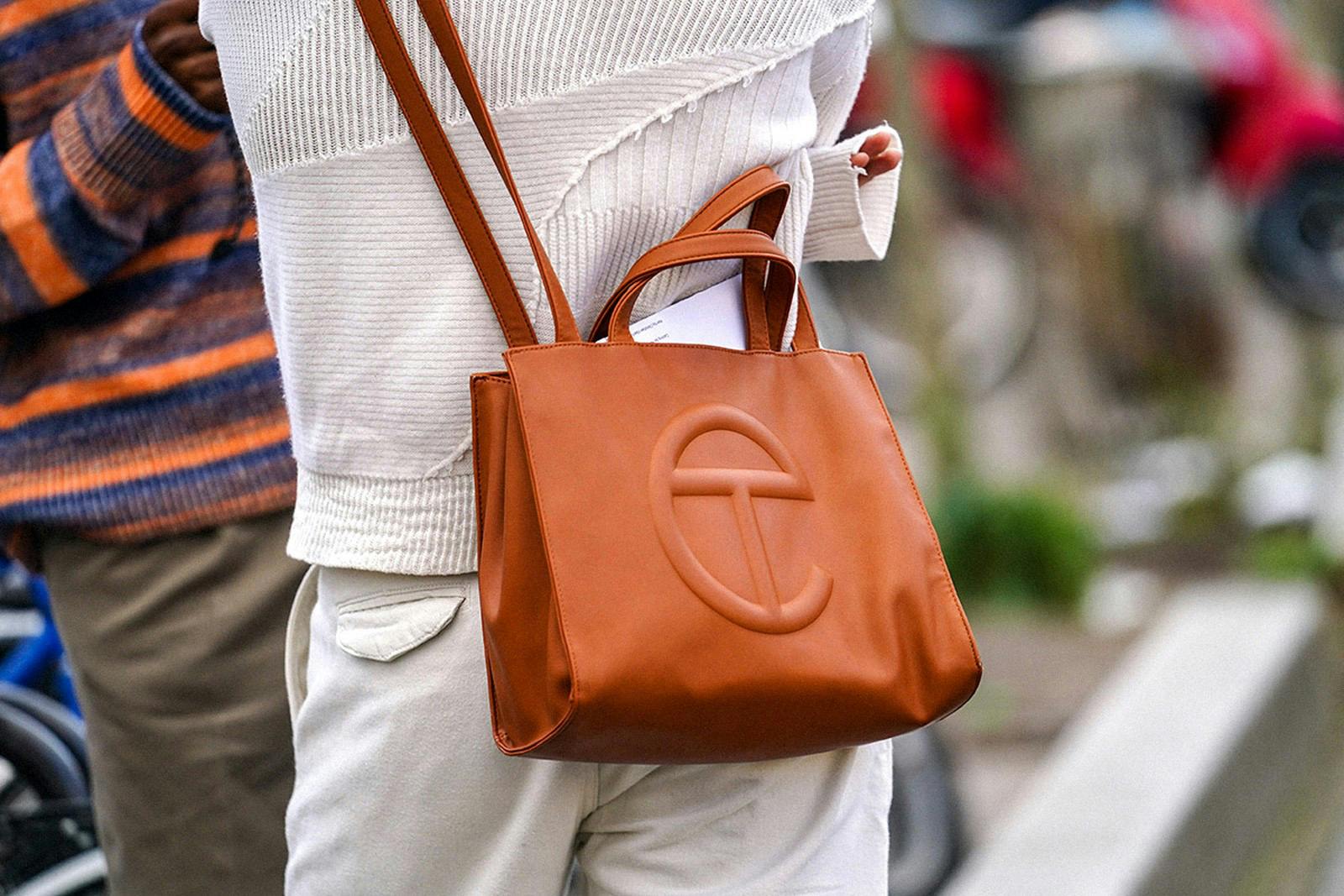 Telfar's very own television channel, Telfar TV, has officially launched.
Viewable on a dedicated Telfar TV website and app, as well as on Apple TV and Roku, the "24-Hour Live-Linear TV network" will serve as a hub for all Telfar drops going forward — including community-submitted content and the brand's buzzy Bag Security Program.
Staying true to Telfar's slogan ("It's not for you — it's for everyone."), Telfar TV will use a QR code system to ensure anyone who orders the brand's best-selling bag will get one. As explained during a New York Fashion Week press conference at Manhattan's South Street Seaport, shoppers simply scan an on-screen code to purchase product, a clever way to prevent bots from snatching up inventory.
Fans will have more than just Telfar's classic logo bag to look forward to — at 12 p.m. EDT on September 29, Telfar TV will also introduce an entirely new accessory from the brand: a vegan leather duffle bag, which will made be shoppable by on-screen QR code, to be flashed on-screen in one-minute-long intevals
"This is the end of a media empire," proclaimed Babak Radboy, Telfar's creative director, at NYFW earlier this month. "We trade in clothes, we don't trade in people."
Though the press conference was a closed affair attended by celebrities including A$AP Ferg, Ian Isiah, and — delightfully — the cast of The Real Housewives of Potomac, Radboy's words are a refreshing pivot away from the exclusive format of Fashion Week.
Telfar TV will be a public access network, allowing anyone and everyone to participate in drops. A sort of free Netflix for all things Telfar, the channel will stream monthly live events hosted by the brand, as well as content submitted by fans.
With a wink and a smile, Telfar TV flips the concept of scarcity-driven hype on its head. The future of fashion is here — not for you, but for everybody.