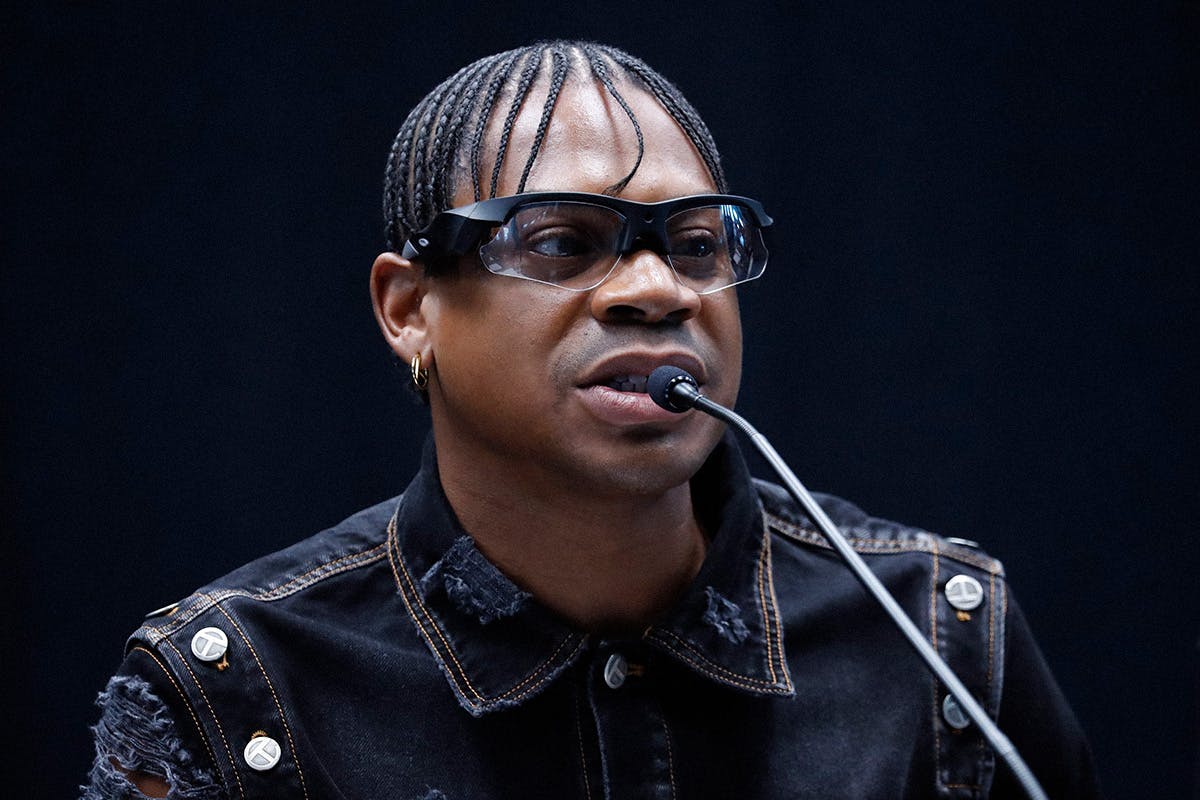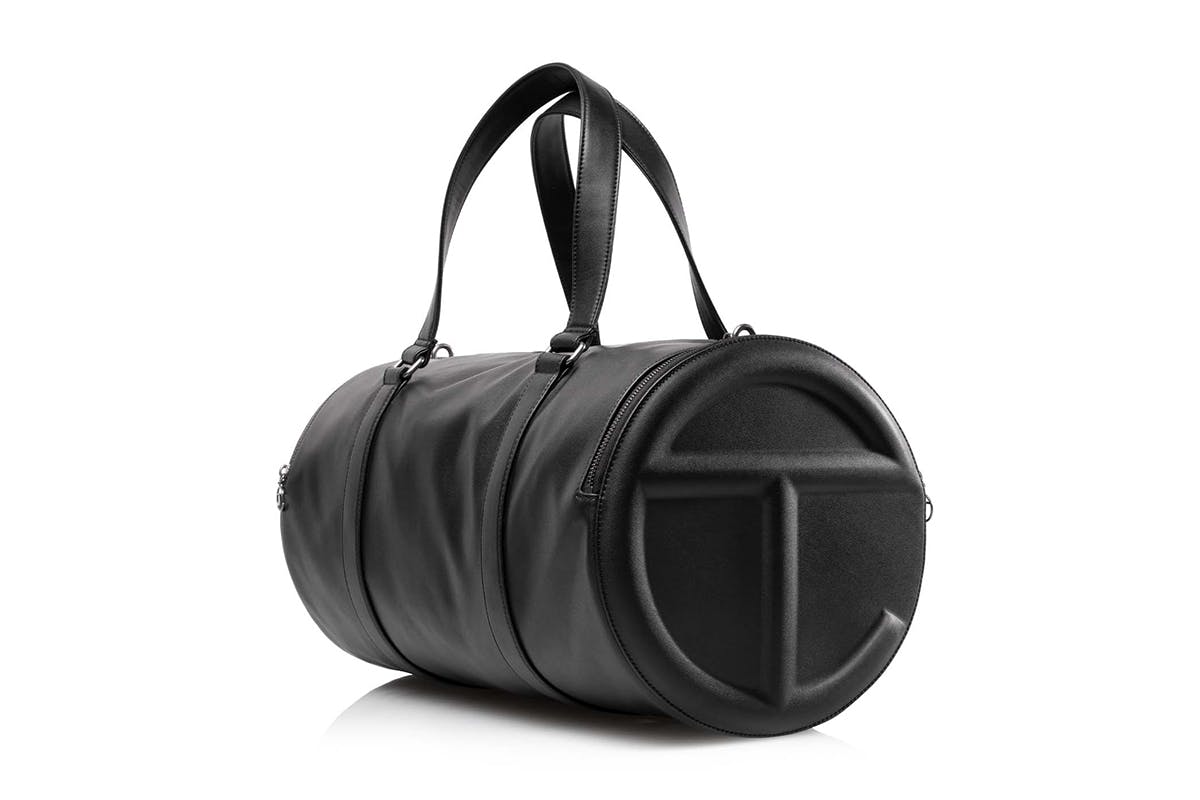 New York Fashion Week might have come to an end, but we're still talking about Telfar's press conference event where the designer not only revealed a handful of new items – but a whole new platform dubbed Telfar TV.
It goes without saying that Telfar Clemens is one of the most exciting designers at the moment. If you haven't spotted at least a few Telfar bags on the street, you must have been living under a rock because the Shopping Bag sold out within for every single drop. In fact, the silhouette is so in-demand that Telfar even did a 24-hour pre-order system where customers could order any color and size of the bag, guaranteeing that they'd be able to get one. Despite this, the bags are still reselling at more than retail, and the demand is just as high.
Now, Telfar has revealed its next it-bag – the Telfar Duffle in black.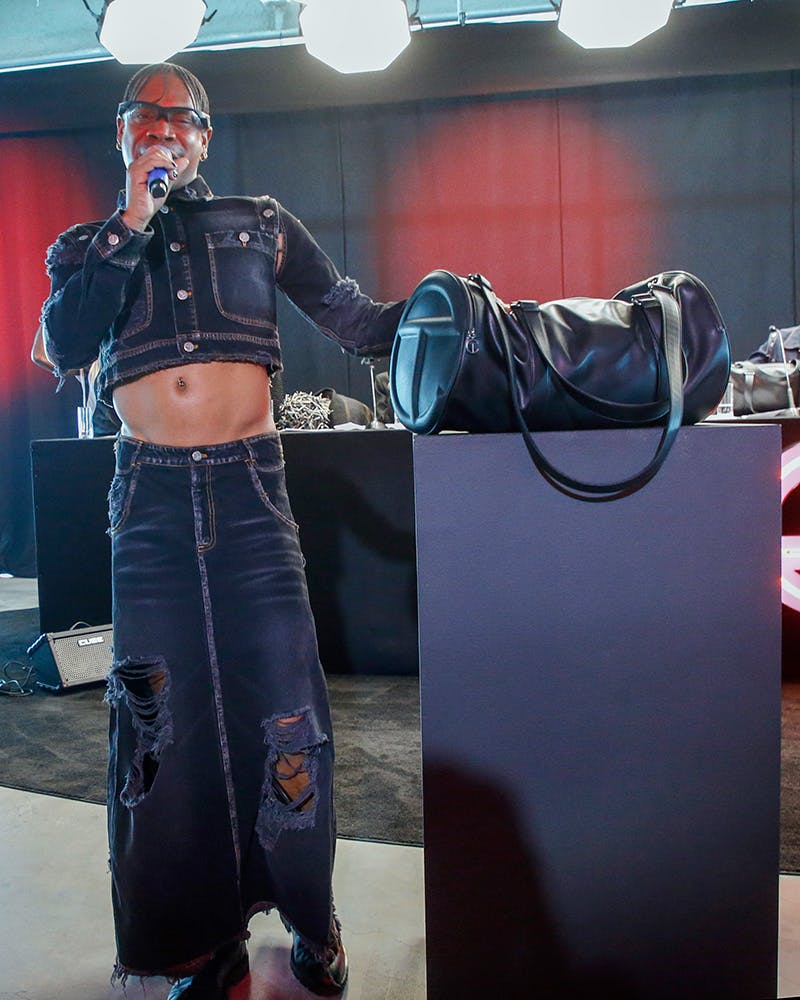 Featuring a retro-sportswear shape, the bag is crafted in the same vegan leather as the Shopping Bag, and features the embossed "T" logo at the sides. Showcased at the Telfar NYFW conference, the bag has instantly been shared all over the internet, building up excitement for the label's next must-have release.
As of now, there's yet no release information available, but we do know that the bag seems to arrive in multiple sizes and potentially colors, just like its predecessor.
Keep your eyes peeled as any more information surfaces, and get ready, because they won't be easy to cop.