"Your sneakers shouldn't be the most exciting thing about you. It took us 10 years to make a sneaker this simple — as simple as can be and no simpler," read Tom Sachs' manifesto that accompanied the release of his self-confessed "boring" NikeCraft General Purpose Shoe earlier this year.
Sporting off-white suede, blue tabs, and an unmissable Swoosh, the sneaker was indeed low-key, recalling a beefed-up Nike Killshot. However, the hype surrounding the release at the time was anything but; in fact, the "boring" sneaker sold out instantly everywhere that it was stocked, sending resale prices skyrocketing and rumor mills churning out mock-ups of supposed colorways.
Three months on, Tom Sachs and NikeCraft are back for another round of not-so-boring General Purpose Shoes (GPS), this time reworking the silhouette in an "Archive" yellow colorway, set to drop for $110 through Tom Sachs' NikeCraft website on September 1, select stockists (like Dover Street Market) and Nike SNKRS on September 2 (in "Europe, Asia Pacific and Latin America"), and in America through Nike SNKRS on September 29.
And, while the release is likely to garner similar attention in terms of hype, Sachs is adamant that accessibility remains the main focus.
"To some the GPS still represents an elite shoe that will be impossible to get, but we want our community to know that the GPS is here to stay," Sachs tells Highsnobiety. "It's been crafted for a wider audience, for seasons to come. This is not a men's shoe, or a women's shoe; this is a universal shoe.
"What this shoe promotes is earning your scuffs and scars, to gain a greater connection with your things, by cleaning, repairing, and taking them on more journeys. The GPS is designed to support all the activities of your daily life and tell your story. It's not about what you do, but how you do it."
Nike confirmed to Highsnobiety that the return of Tom Sachs' General Purpose Shoe will include a larger supply of sneakers, making it far less challenging to acquire at retail than the original drop, which was indeed quite limited. Further colorways will only become that much easier to purchase as the number of shoes increases with each release.
For Sachs, 2022 marks 10 years of working with NikeCraft, which, of course, includes iconic drops like the Mars Yard Overshoe. Despite such a successful collaborative stint thus far, when I ask the artist what to expect next, he confidently declares: "The first decade of NikeCraft, but better."
Compared to the aforementioned Mars Yard Overshoe, the GPS – which Sachs describes to me as an expression of his 17-year journey with Nike – is, quite accurately, pretty boring. Derived from any of the usual Sachs madness, it's a shoe that simply does the job.
But in a sneaker world awash with high-tech and innovation, how can the humble GPS find its voice?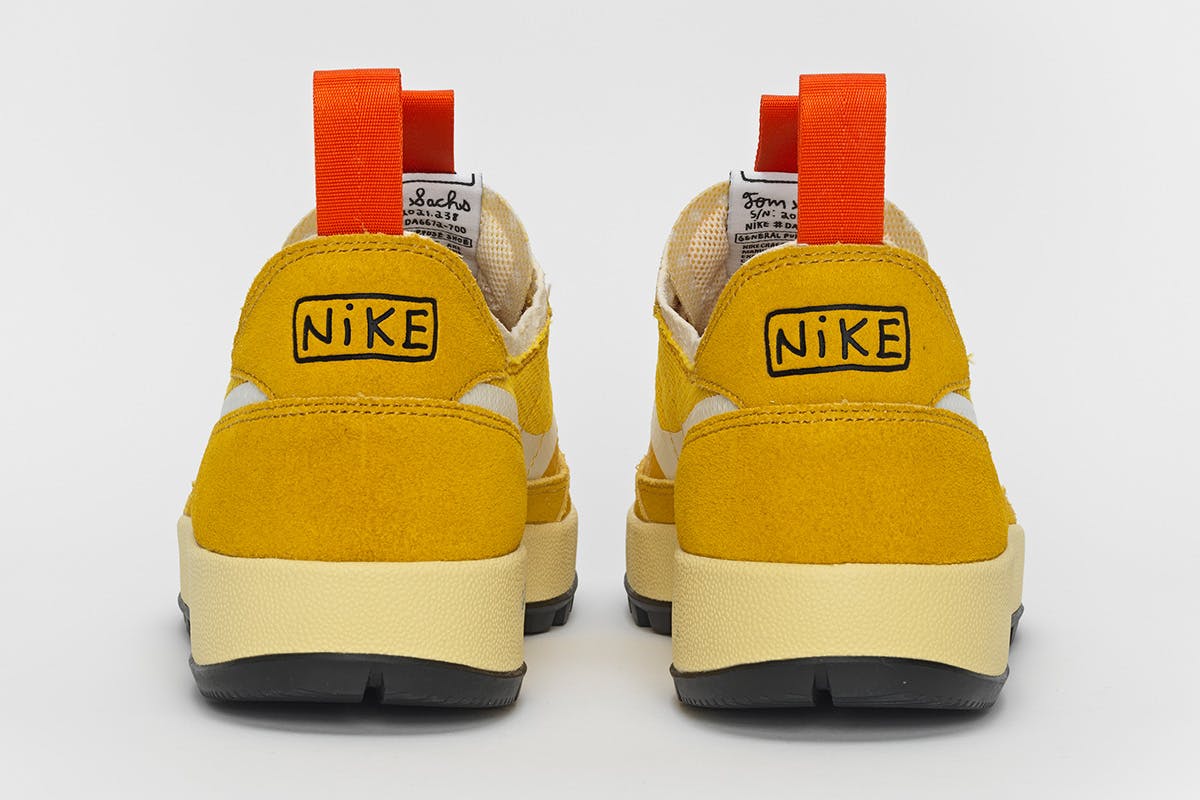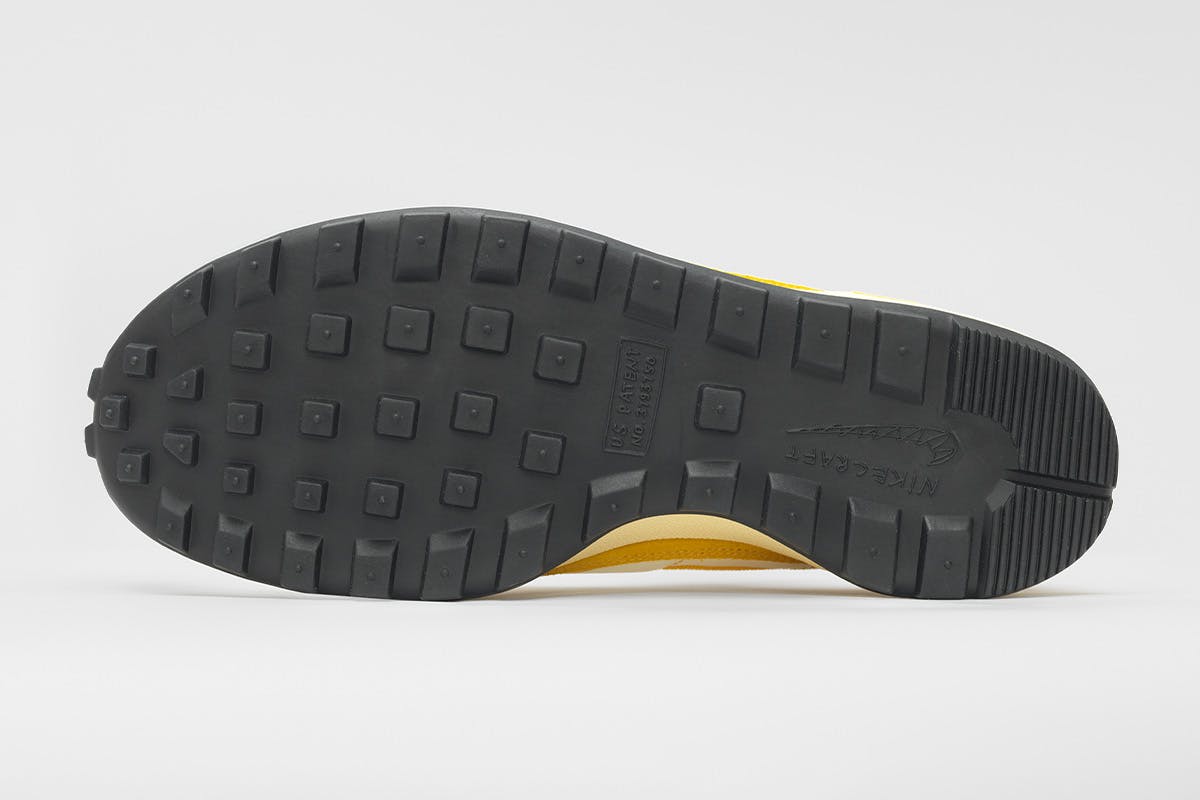 "The GPS is democratic, designed for daily use. We developed a shoe with a clean silhouette. A universal uniform shoe that somehow feels familiar," says Sachs.
"This is the GPS silhouette at its core, and it's not going anywhere. There are new ways of constantly refining it that you'll see take shape. It will evolve through modifications, new materials and innovations. Each one an opportunity for you to find your uniform."
Historically, Nike has been renowned for its forward-thinking approach, especially when it comes to footwear: take the Nike GO FlyEase, for example, designed with input from folks with limited mobility to allow the wearer to easily fasten the laceless shoe.
Yet, when it comes to Tom Sachs' GPS, from a brand standpoint, it's equally as important for Nike to simplify, simplify.
"For everyone involved in NikeCraft, this project is important because making something simple, yet beautiful and accessible is not easy," says Leo Sandino-Taylor, VP of Global Catalyst Brand Management at Nike.
"It's a fine balance in creating a product that feels special but is democratic enough that the entire community can enjoy it. Even with something as simple as expanded sizing or committing to making a product regularly available can have a positive effect on that."
"If the GPS creates that introduction for people to think about Nike or sport in a new way, then I think we've done a good thing."