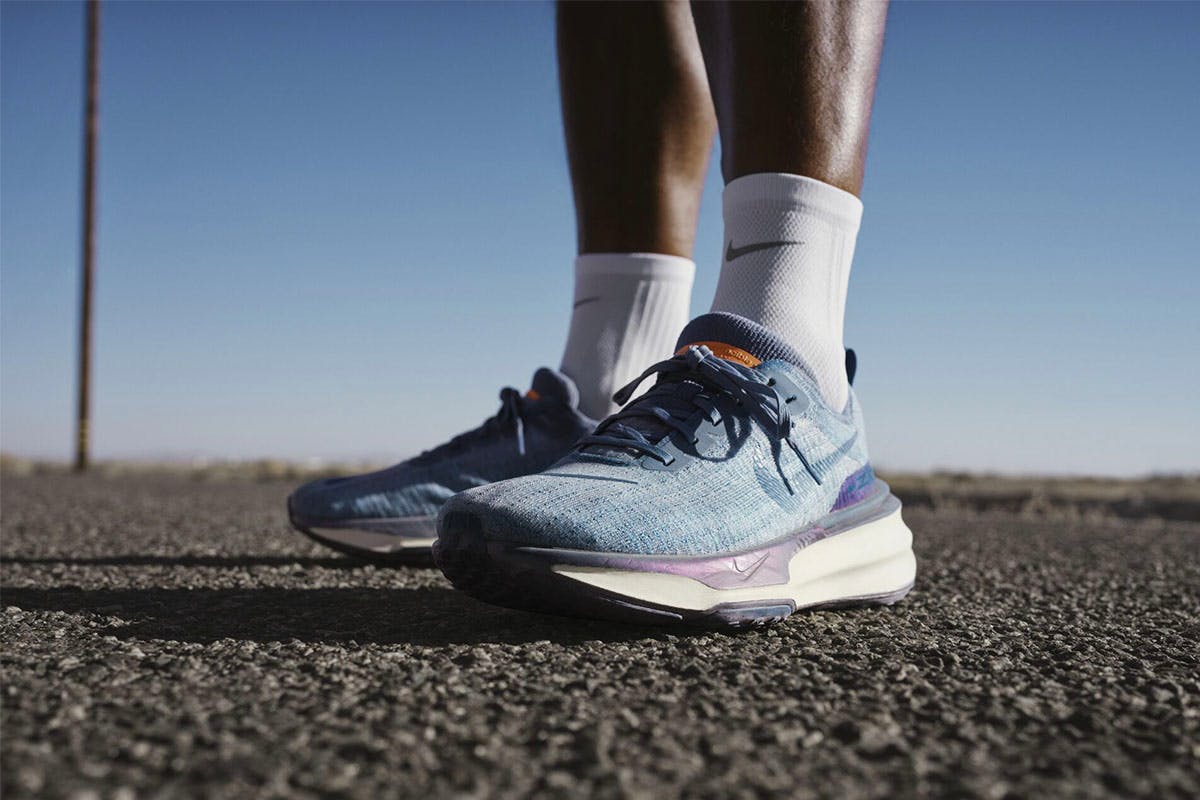 New year, new me. What that means varies from person to person, but more often than not, January's onset marks the beginning of new fitness goals. Nike's got the memo with a new delivery of running sneakers to keep you on track – say hello, to the Invincible 3.
Whether you've slipped at the start line, hit a wall, or found yourself outpacing expectations with your new year fitness goals, there's never a bad time to update your sneaker rotation. After all, new fitness swag is the best motivator.
Throughout its storied 52-year history (59 including its years as Blue Ribbon Sports), Nike has kept running close to its heart. Running, after all, catalyzed the brands founding, its alignment with competitive sports, and the foundation for its technological innovations within sneakers.
Synonymous with the sport at both competitive and amateur levels through its record-breaking athletes and everyday runners around the world, the Swoosh has dedicated itself to pushing the boundaries of speed and comfort, tailoring designs to the varied needs of those hitting a stride.
There is no one-size-fits-all when it comes to running sneakers, as each model takes better to different terrain, whether trail, road, or treadmill, and every runner seeks personal performance attributes.
That said, the Invincible has done wonders for Nike as an allrounder, boasting fine-tuned comfort, cushioning, stability, and lightweight construction that can tackle road runs just as effectively as in-gym fitness.
With the Invincible 3, available to buy online now, Nike has pushed each of these attributes to the next level, fine-tuning the ZoomX foam with a purpose-built rocker shape that supports all three phases of a stride.