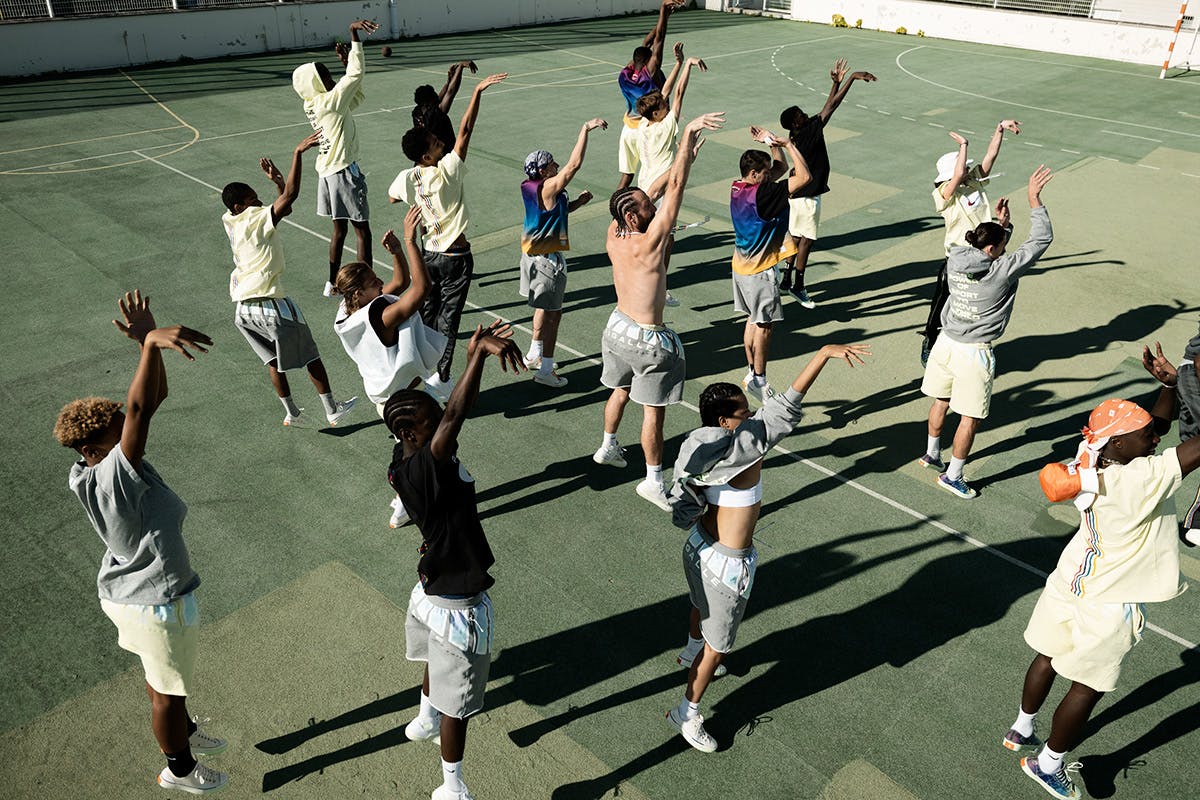 What were you doing in 2014? Easy. Where were you living? That took a second but got it. Try a more challenging one: what brands and products were you obsessed with in 2014? If you've been a Highsnobiety reader since then, chances are you were into the labels and items that took top spots in our annual award series, the Highsnobiety Crowns.  A lot's changed since then. Some of those winners called it a day, while others flourished in an entirely different direction. A few are still battling it out for #1.
One brand that didn't join the 2014 winner's circle but that's seen its turf grow stronger and stronger is Parisian brand Pigalle. Yes, the brand has been around for longer than that but 2014 marks the first year Pigalle teamed up with Nike on a collaborative clothing collection and sneaker, catapulting the humble French brand to a global audience⁠—at least for those that missed the boat when rising star A$AP Rocky helped put them on in the 2012 music video for "Goldie."
Although basketball is core to the Pigalle identity—and winning is core to all competitive sports—Pigalle itself is not necessarily about winning and Stéphane Ashpool, the brand's founder, would be the first to tell you that. Instead, Pigalle is about community, an apt description considering "Pigalle" is the neighborhood Ashpool grew up in and lives in to this day. And it's this community that acts as the backbone for the brand and that's helped it become more successful, more true to its founder's vision, year after year.
5+ years on and Pigalle, Nike and Pigalle x Nike are stronger than ever. Nike, of course, is among the world's most recognized brands, while Pigalle has steadily built footprints outside of its own borders, setting up stunning basketball courts as far away as Mexico City and Beijing. As a duo, they've brought communities together in very real ways, giving locals the chance to connect in their own backyards and giving visitors the chance to connect with the people that call these cities home.
For Ashpool, this vision, although bigger than ever, is just the beginning. Modest to the core yet not afraid to say his dreams out loud, the Parisian native is casting a wide net and inviting everyone along for the ride. Ahead of his FW20 show for Pigalle as part of Paris Fashion Week Men's, we spoke to the neighborhood's future mayor to learn more about his ongoing collaboration with the Swoosh, what it takes to be a role model, and rare basketball colors.
Read our interview below and look for Pigalle FW20 to debut on January 19. The Nike x Pigalle collection and the Converse x Pigalle Chuck 70 and All-Star Pro BB follows soon after with a global release January 25.
You've been working with Nike for years. How did that start and how has the relationship evolved?
I'm very lucky; it started naturally and a big part of the [Nike] team is the same as from the beginning.
I've tried to give 100% of myself every time I work and I think they feel that. I never compromise myself and I always do things exactly the way I want to do them. When I don't feel it, I tell them and we have a healthy exchange.
Outside of work we have a good, friendly relationship where we can talk. We can talk about design, we can talk about youth, and when it's time to work, we work. We know how to balance that. They're an amazing partner.
The message around the new collection is the "power of sport to move the world." Can you explain what that message means to you?
Every time I'm in the process of design, I have in mind not just the final look of a product but the final journey and what we're doing. So when Nike approached me and said, "We want to work with you, what should we do?" Instead of picking clothes, I said, " I want to build courts." So even before we started designing, this message was at the heart of what we were doing. Now this message is on jackets, on jerseys and it captures the ambition of the overall project.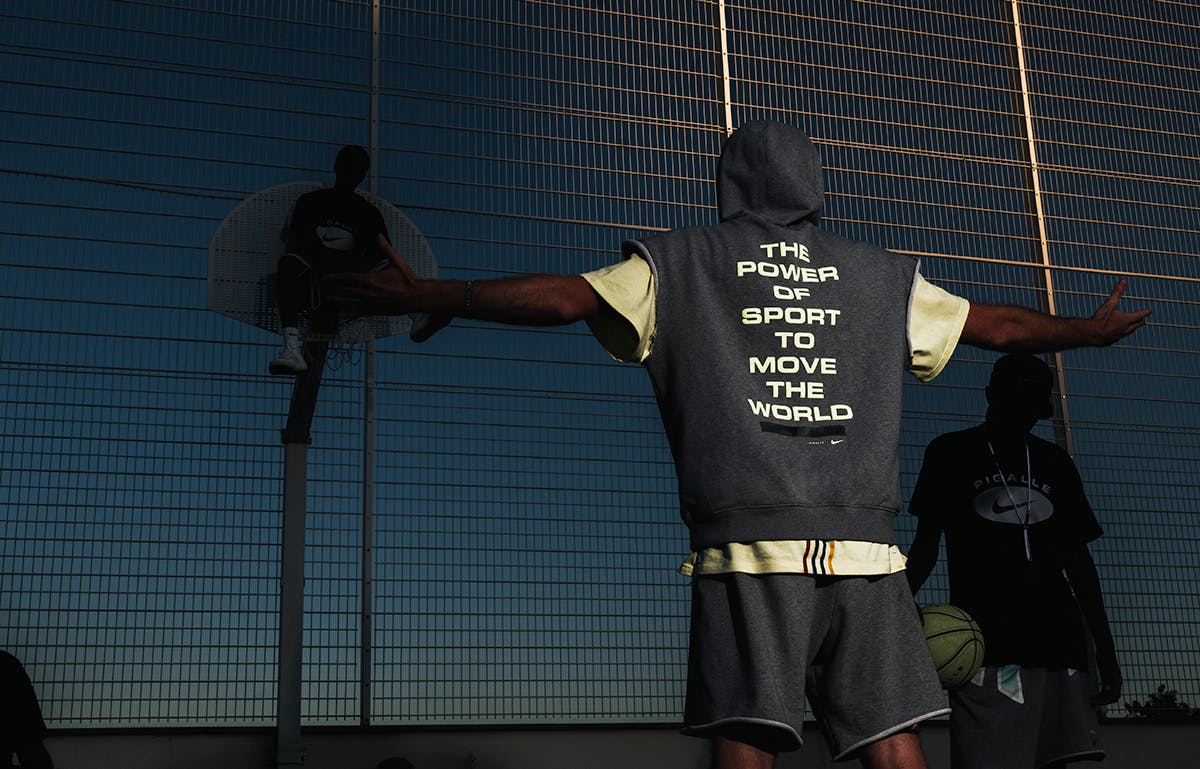 What's your favorite color in the new collection?
The lime. I rarely use this color but suddenly when we started to design 18 months ago, this color came naturally together with the other more primary colors. I liked the look of fewer primary colors so that I could have more details on some of the stuff. Also I never saw a basketball in that color, so in that way I feel it's fresh and cool.
Since it takes 18 months from ideation to release of the collection, does the product still resonate with you?
Completely because I'm searching more for a concept, like developing courts and stories that are true to me. I need something that I really trust that's coming from my stomach. I like it as much as the first day.
Is there a particular piece that stands out to you the most?
I like the tracksuit because it's a mix of Parisian and sport. And of course the ball. The basketball is the start of all this and it's something people can play with or collect.
Tell me about the courts you built in Mexico City and Beijing.
I travel a lot and I'm always impressed by how big basketball culture is. In Asia and Mexico, it's competitive like in the USA and Europe, but basketball is also a sport that you play with your family. It's like you own the court with your son, daughter—the mom plays—it's intergenerational.
I like the vibe so I told Nike, "I don't want to do just one event that's there for four nights." So we did these courts around the globe, open to the public everyday and where it's a safe environment, with the best floor and nice colors.
When you're looking to open a new court and get the community around it, what are you looking for?
It's something organic. I'm always searching for places where I know a girl, a family, or a strong player can go and play. So the process is learning about the city, getting the vibe, getting advice from locals and then working with city hall to make it happen.
What does community mean to you?
Community is what drives me the most. I'm lucky to be born in an area that I never moved from. It's on the border of almost two different worlds: the richest part of Paris and the most popular part. Everything blends quite naturally and it's a blessing to be there. It has so many elements, so much color, taste, sound, energy.
I feel that I can end up becoming the mayor of my district one day. It's my goal. For now I want to enjoy and develop courts and do what I do. One day I wiIl put my energy into something even more concrete than just basketball courts. I already started actually.
Really?
Yes. I came up through the underground but when I become a bit older and more mature, I will take a more official place. But I need to learn a lot of new things. I need to use my time differently: not just playing ball but reading lots of books. Step by step.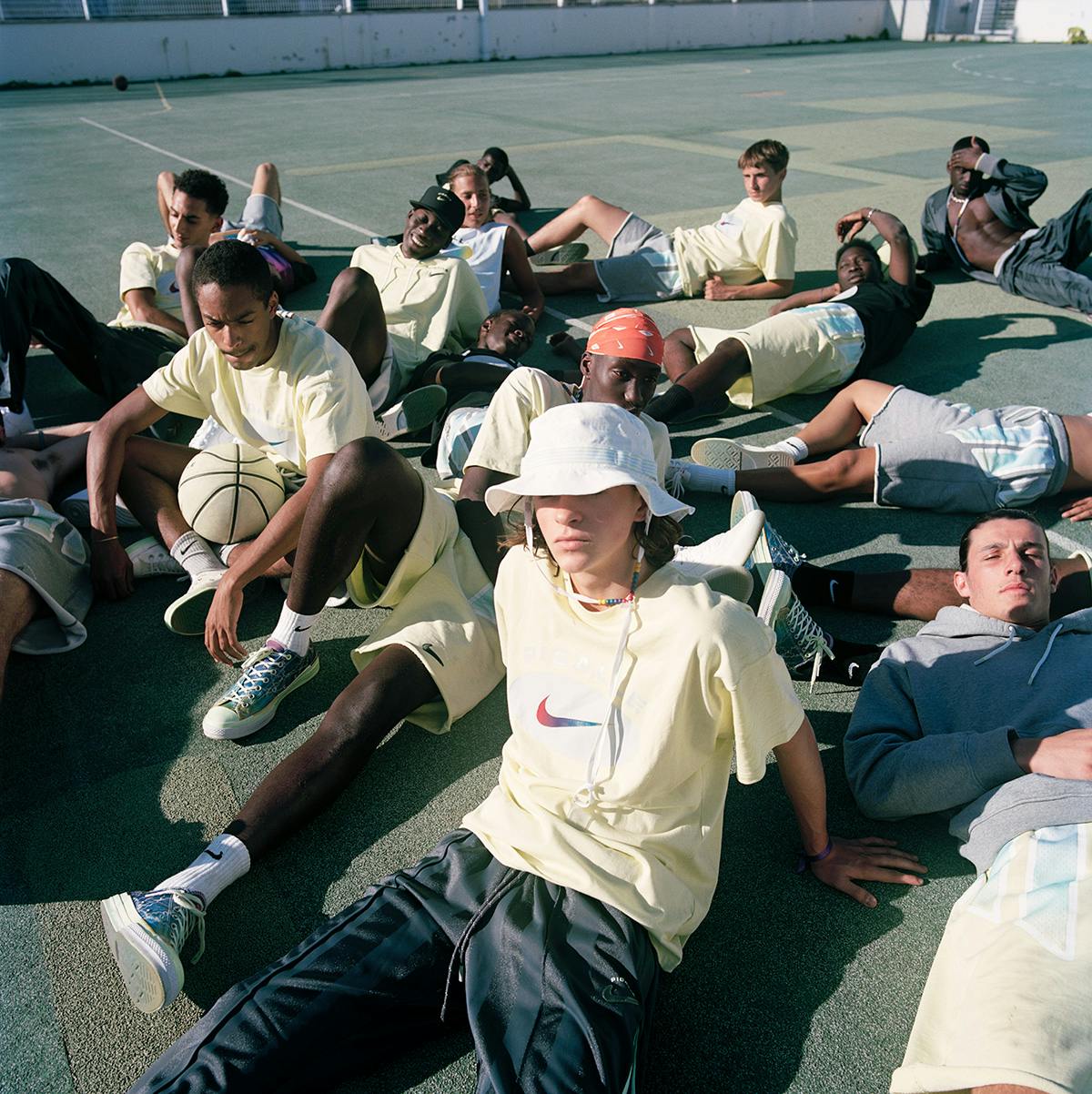 People spend more and more time online. How can they manage to get involved in the physical community and people around them?
It's not that easy. You need people who are able to lead, like an owner of a club, a festival organizer or people that organize tournaments. People like this who are able to link people in reality are now priceless and I feel that I'm one of them. I'm doing it through basketball and through some parties. It's difficult nowadays but I think I have a sense for this and I'm going to keep pushing, keep pushing, keep pushing.
You mentioned in the past that as people in the community grow up, it can become difficult to remain a role model for them. How do you continue to be a role model for people that are starting to take a different path?
It's the most difficult part of being a role model. You have to constantly be there and show how you can deal with pain in a healthy way, or that you can be nice to people no matter what.
Young people are not dumb; they're reading, learning, they understand things that people show them, and even if it's not the right time, they will come back to it later. You need to be there and not judge. I never judge, I never hate. I do my best.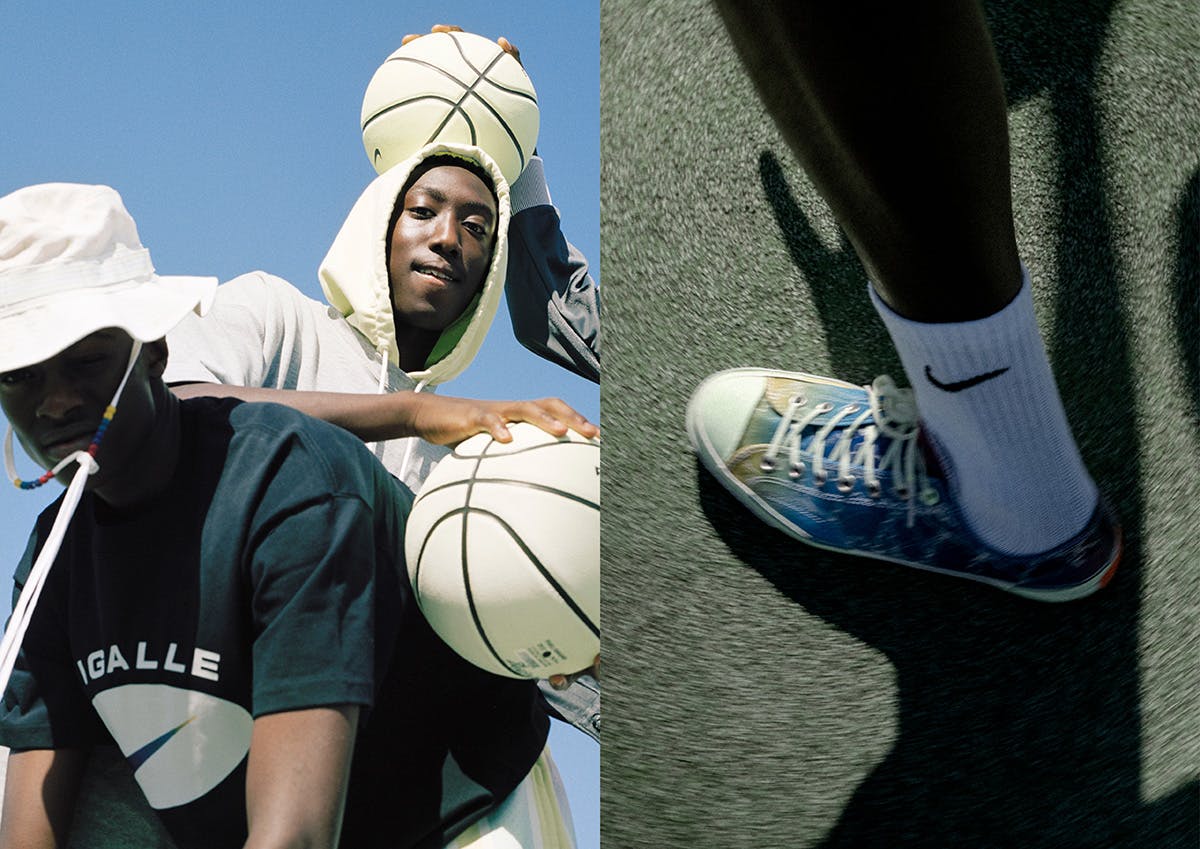 You have your FW20 show on Sunday, January 19. What can we expect?
It's all me, my spirit, but it's split in three places. The three locations are on the same street as the court⁠—the same street where I spend most of my time. For the first time I will have everyone coming there. I'm very happy and very excited.
Are these shows kind of like different parts of your personality?
Yes, exactly. I always wanted to do this because basketball is one side, but I'm really into theater and dance as well, and I'm a huge fan of jazz. I've been into that scene for a long time⁠—organizing events, parties with jazz bands and musicians⁠—so for the first time I will bring together all three on the same night in different locations.
Is there anything else you can share with the Highsnobiety readers?
We're launching new courts; that's going to be part of the show.
Look for this Nike x Pigalle collection and the Converse x Pigalle Chuck 70 and All-Star Pro BB to release globally January 25 on nike.com, converse.com and at select retailers.