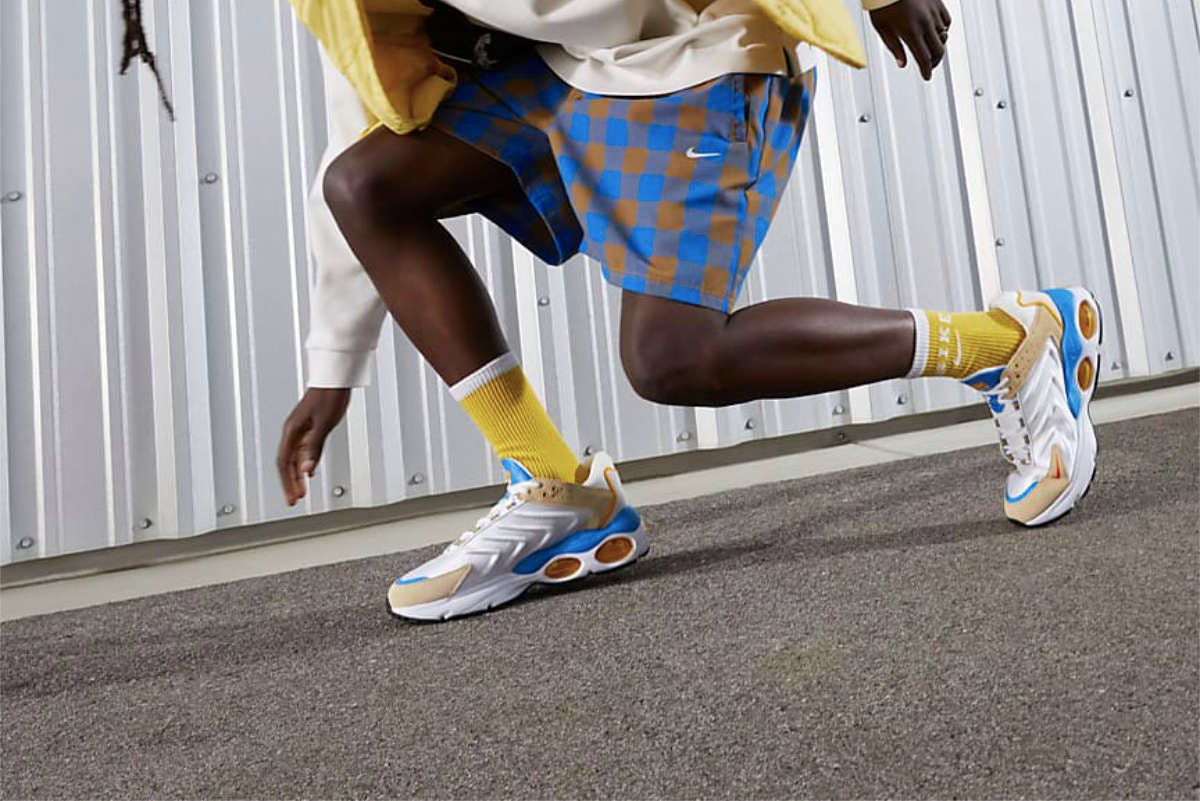 Nike is, of course, an industry leader in collaborations. These partnerships often put the Swoosh in the spotlight, selling out with queues around blocks and thousands of unlucky raffle entries. But, alongside these high-profile releases is a wealth of lesser-known general-release drops that don't get the attention they deserve.
From Nike's ISPA line to underrated members of the Air Max family, we've put together 10 Nike sneakers that deserve a spot in your rotation, even without any hype. They're the kind of kicks that will pique the attention of real sneakerheads because while sell-out exclusives offer exclusivity with limited numbers, these pairs provide exclusivity because few do the work to find them.
Shop 10 pairs of Nike sneakers you didn't know you needed below.
Air Max Penny
Arguably one of the sleekest Nike basketball styles available, the Nike Air Max Penny is easy to style and has a distinctive retro feel.
Waffle One SE
Nike's vintage Waffle Trainer is one of the brand's first sneaker designs. The Waffle One SE brings a modern angle to the lightweight runner.
Air Max SC
Retaining a recognizable Air Max shape, the Air Max SC has shades of the iconic Air Max 1 and 90, but adjusted leather uppers give it original character.
Air Cross Trainer 3 Low
One of our top picks in this roundup is the Nike Air Cross Trainer 3 Low. Again, this sneaker has a bold retro design, and the three-tone colorway suits it perfectly.
Air Penny 2
Penny Hardaway knocked his Nike designs out of the park, so we had to include another. The Air Penny 2 has recently gained much more attention thanks to the collaboration with Stüssy, but we still think that the general-release colorways are underrated.
Air Max TW SE
Another lesser-known part of the Air Max series, the Air Max TW SE is a modern addition with the detailing to prove it. The mesh and suede upper features chevron detailing as a key visual aspect.
Air Zoom Flight 95
In the world of retro Nike basketball sneakers, one of our favorites has to be the Air Zoom Flight 95. I mean, how can you ever overlook that sole unit?
Air Kukini
A silhouette that we definitely see more of lately but which deserves much more attention is the Air Kukini. This laceless silhouette is sure to turn heads with its original caged design.
React SFB Carbon
Somewhere in between hiking boots and all-terrain sneakers is the React SFB Carbon. As we head into spring, we've been on the hunt for something robust to take on hikes that is more lightweight than a classic hiking boot. I think we just found our answer.
ISPA Link
Nike's ISPA range is well worth your time if you're into futuristic, technical designs. As the experimental home to some of Nike's most cutting-edge technologies and visual designs, it's ideal for the sneakerhead living in 2030.
Want to keep browsing? Download the Highsnobiety app for all the hottest products and brands from the the Highsnobiety Shop. Highsnobiety has affiliate marketing partnerships, which means we may receive a commission from your purchase.