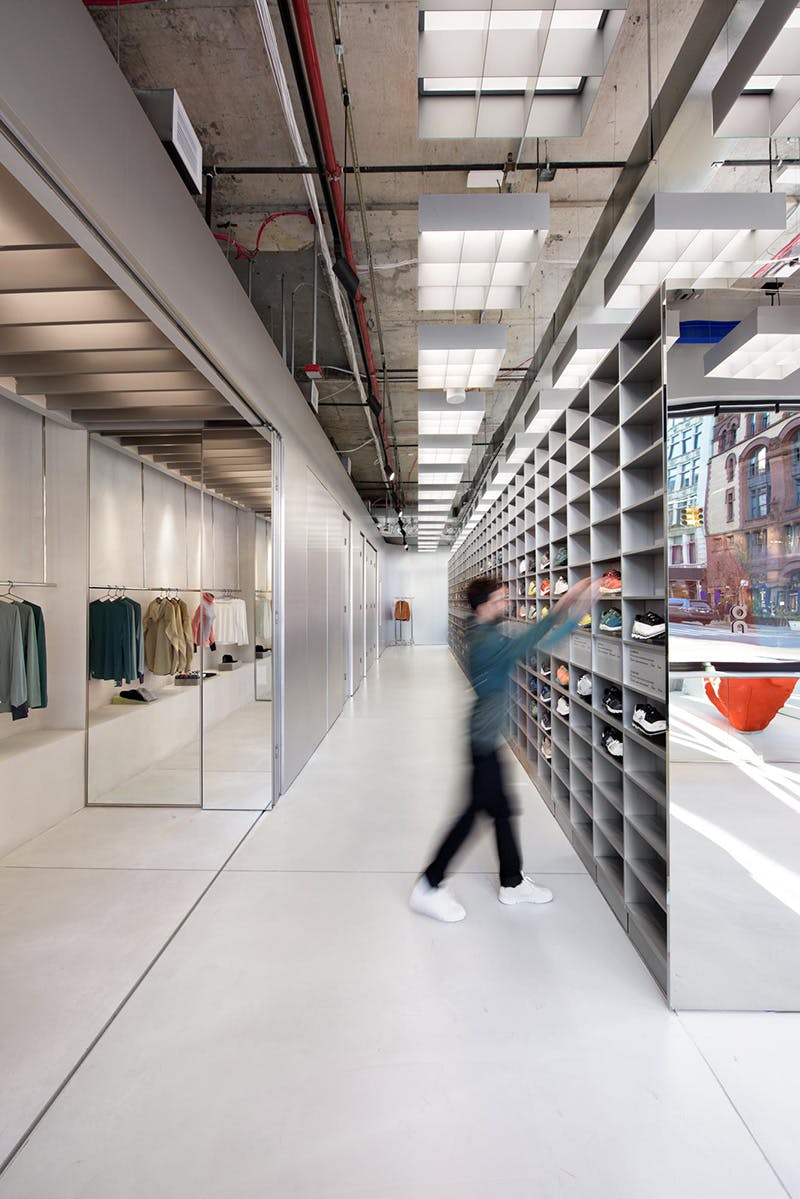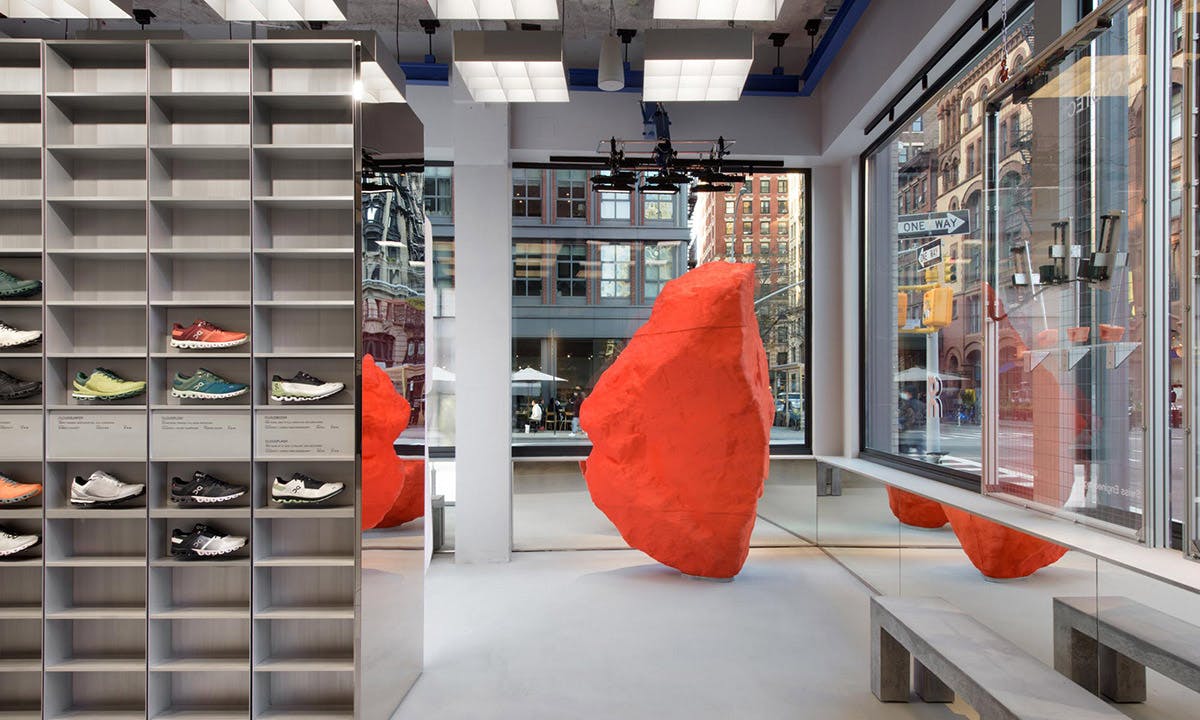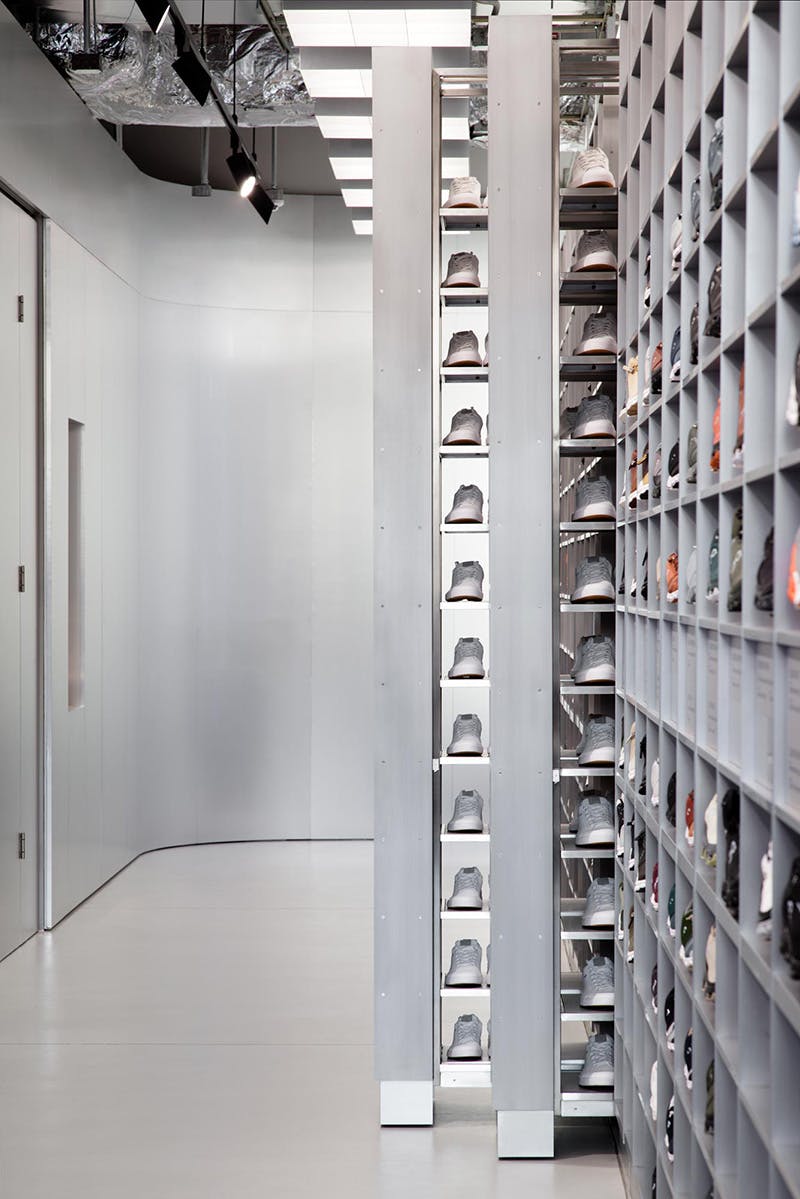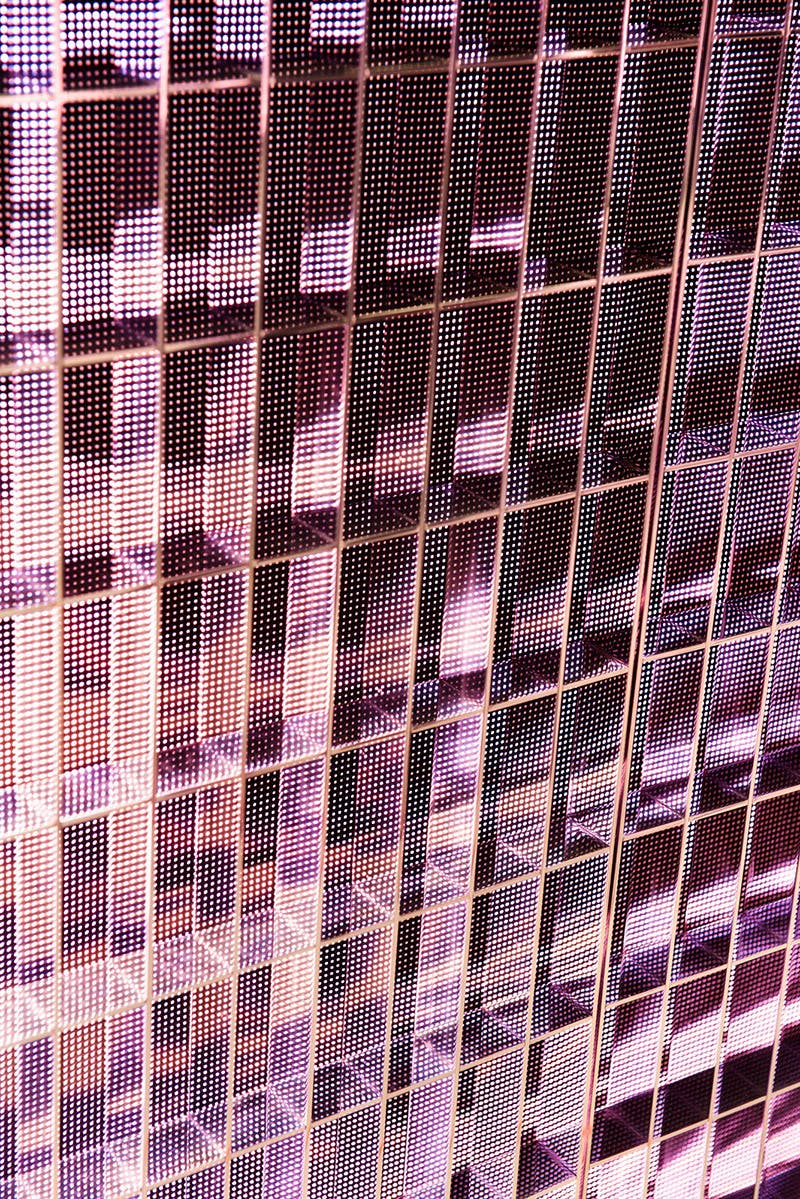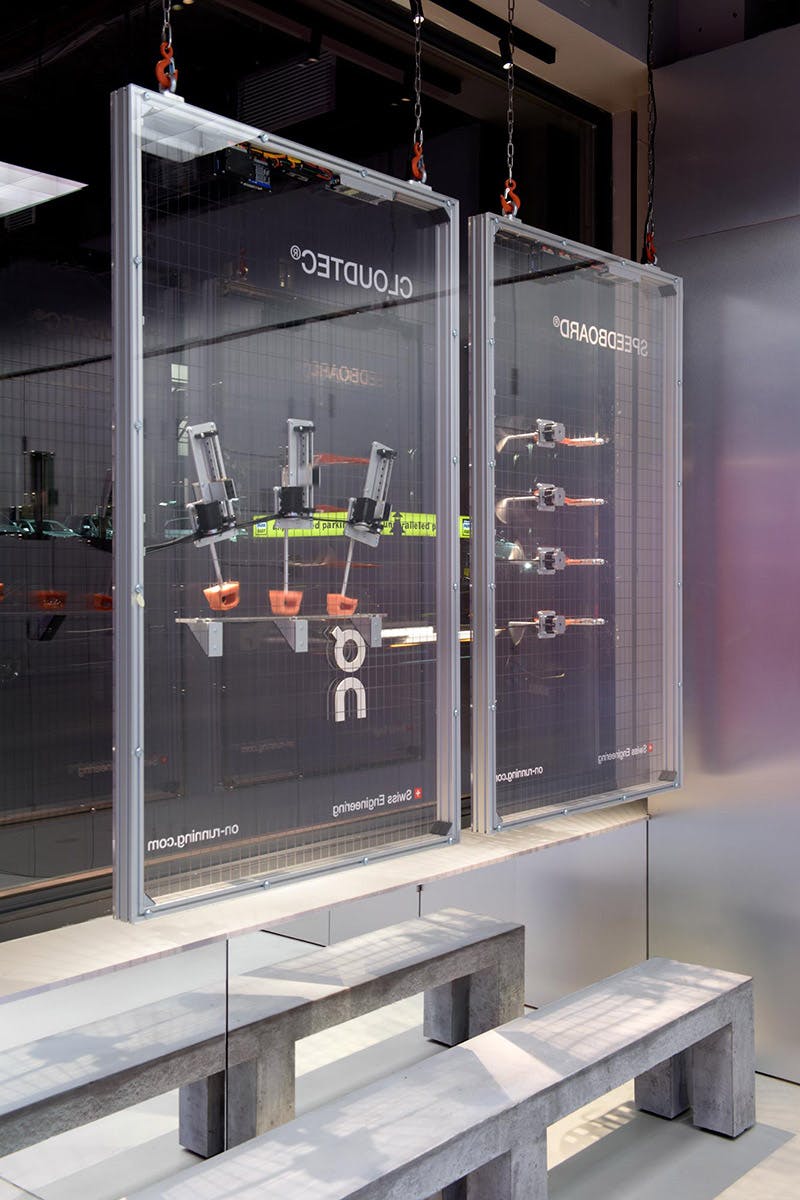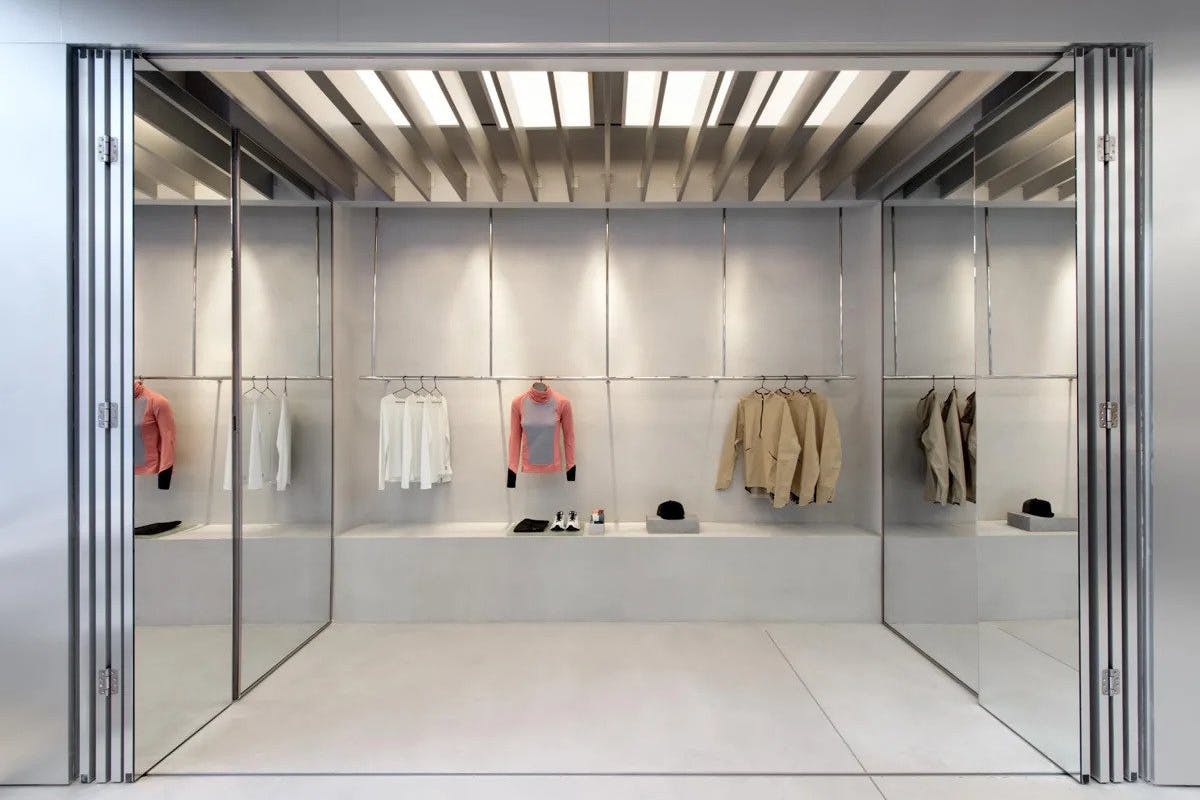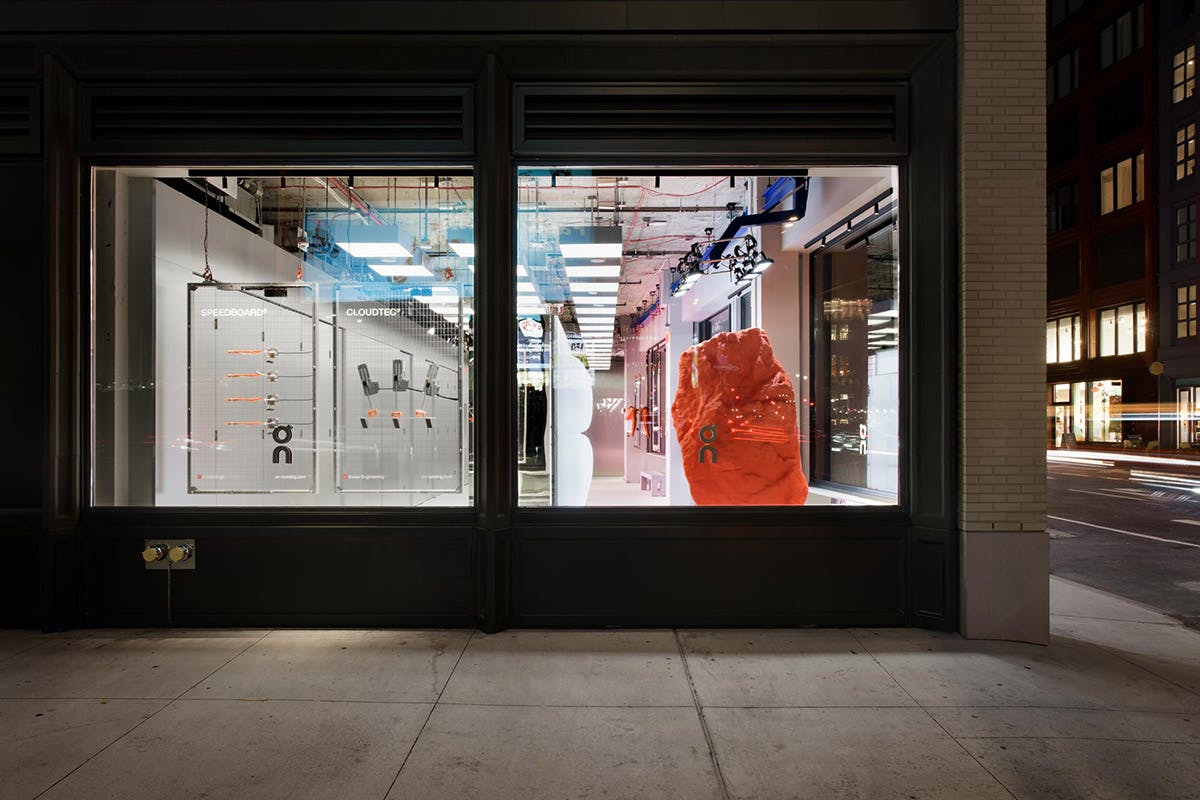 Swiss running brand On has unveiled its first NYC store, located at 363 Lafayette Street. The store is designed to offer shoppers the latest and greatest in retail technology, which culminates in what the brand calls its "Magic Wall."
The Magic Wall spans almost the entirety of the store. The frontside allows shoppers to analyze their running styles via hidden gait-cycle analysis technology in the floors. A few strides are enough for the wall to analyze the gait and suggest the best shoes for that running style. The store also features a custom-built invisible foot scanner, that recommends the best shoe size to an accuracy of +/- 1.25mm.
The backside of the wall holds every On sneaker style in every size, so shoppers can try on their suggested pair right away, without having to wait for a pair to be brought out from the back.
Due to current Covid-19 restrictions, shoppers in NYC can check out the store virtually and receive products to try on at home within 2-4 hours.
"Ten years ago, we set out to revolutionize the running experience. Today, we've reinvented the retail experience," says On Co-Founder David Allemann. "With design and technology at the forefront, On NYC will empower shoppers to engage with our products in an entirely new way."
For more information about the store and to make a virtual shopping appointment, head here.