Last year, Palace Skateboards & Mercedes-AMG made deserving headlines with one customized race car and accompanying clothing collab. This year, Palace and Mercedes are kicking the doors down with not one, not two, not three, but four bespoke automobiles.
Each inspired by the four cities that host Palace flagship stores, the four art cars are perfect examples of Mercedes-AMG's diverse design cues.
There's the sleek Mercedes-AMG A 45, finished in red and topped off by a white tiger on its bonnet as a nod to "the vibrant and diverse custom car scene in the UK in the 1960s, 1970s and 1980s," says Palace.
A topless Mercedes-AMG SL 63 4MATIC+ roadster is a suitable nod to Californian ease, draped in a warm-hued gradient. Its counterpart, the Mercedes-AMG GT 63 4MATIC+, screams New York with a yellow-to-black fade from back to front (complete with matching hubcaps.
Finally, the beefy Mercedes-AMG G 63 is given a fanciful pastel finish that includes a galloping horse as an ode to "the fantasy culture so popular in Japan," Palace explains.
Seems like kind of a weird generalization of Japanese pop culture (is that anime? Manga? Folklore? Film?) but this is Palace we're talking about here.
If you haven't noticed, each car boasts a painted fade, created at Mercedes-AMG's factory by specialists capable of hand-painting the shifting hue to a seamless finish.
Inside, Palace cues inform basically everything from the seat upholstery to the floor mats and embossed handrest in the center console.
LED door projectors send out the Mercedes-AMG logo whenever a door is opened, an unnecessary but admittedly pretty cool feature. I mean, these aren't going anywhere, really, so it's not like anyone's going to be distracted by a logo being projected whenever they open the door.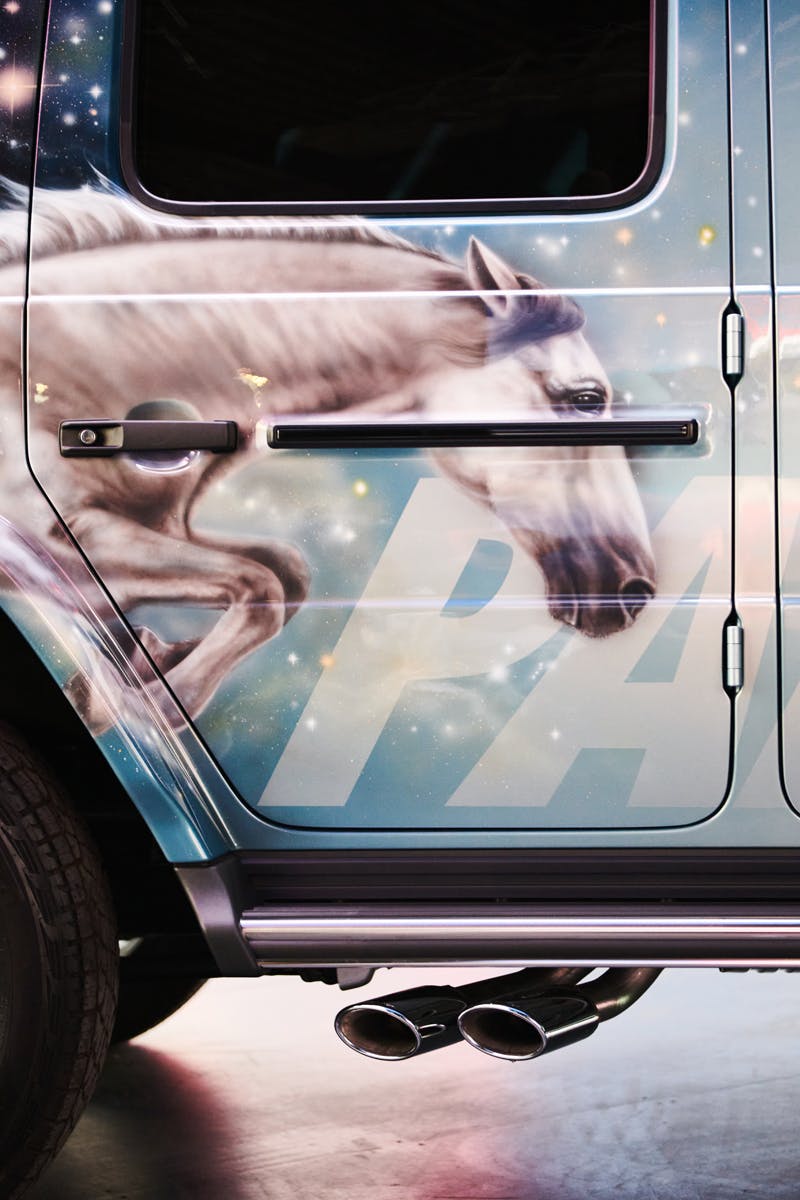 On Instagram, commenters were divided.
"The weak fades," one said. "The car paints are absolute trash," another offered as yet another inexplicably gave the thumbs-up to KITH BMW
However, there were plenty of Palace defenders calling the collab "better than Rocky" or at least putting up a couple dozen fire emojis.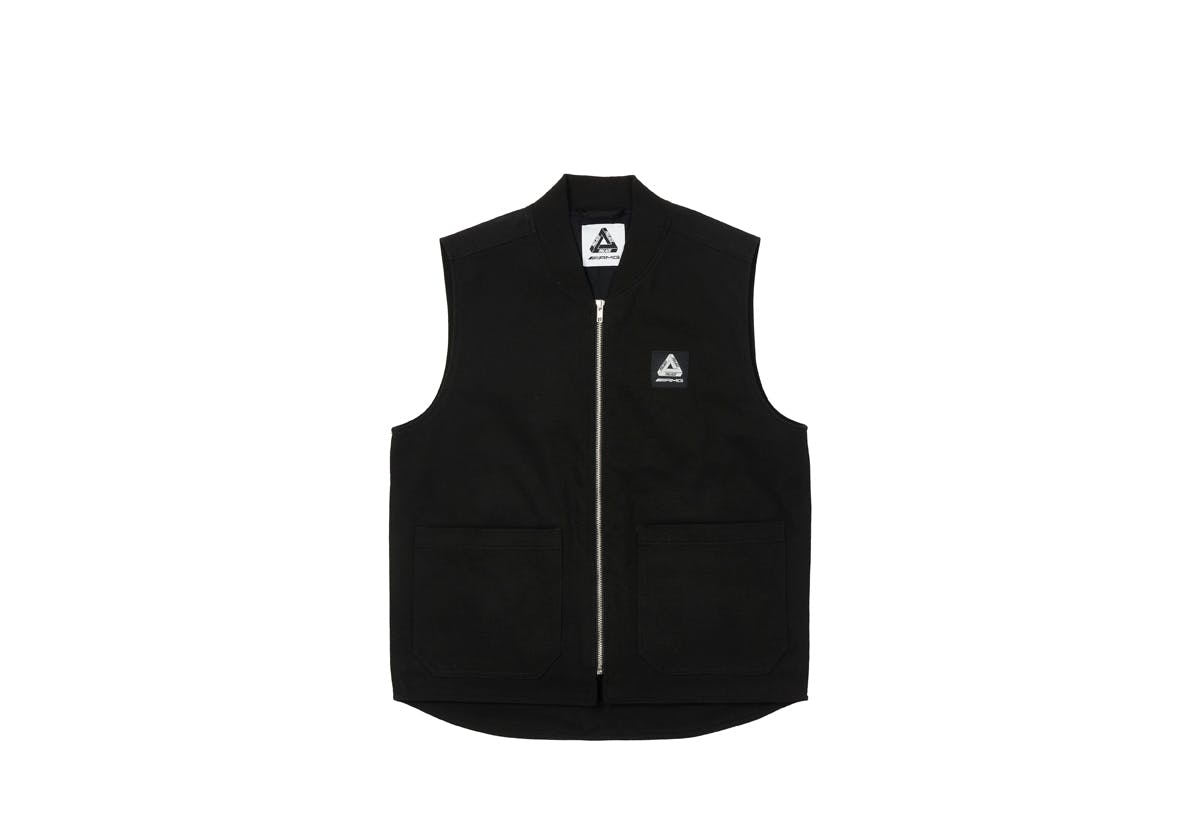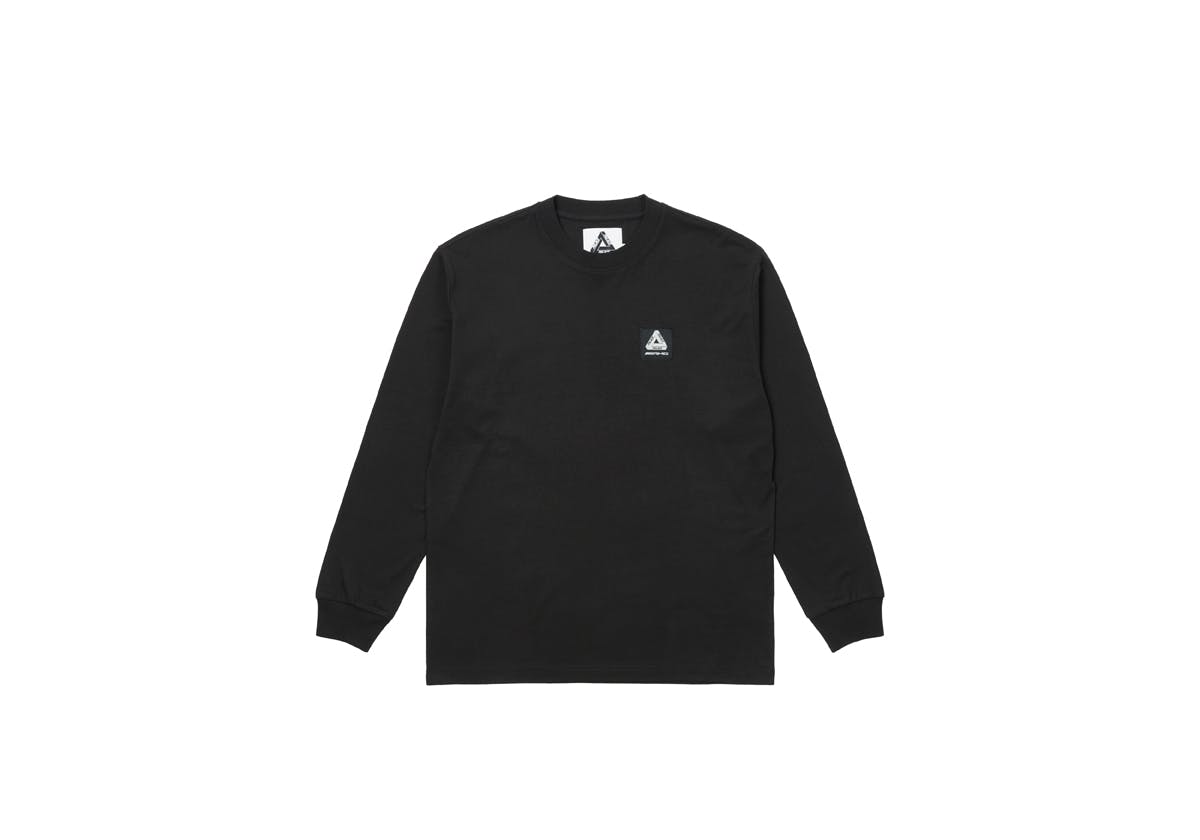 There's probably a more positive reaction to the collaborative clothing, which drops on March 25 via Palace Skateboards' website.
Goods range from work jackets and double-knee pants (a kind of garage uniform, if you will) to gradient-tinged T-shirts that match each one of the cars.
Hey, you might not be able to get your own Palace x Mercedes car but you can at least rep your city.