After giving us a taste of its Spring/Summer 2020 collection with a Lewis Khan-lensed lookbook last Friday, Palace now presents the comprehensive collection in full.
All the (by now expected) Palace hallmarks are accounted for in rave-referencing loungey streetwear and irreverent accessories, buttressed by summer staples like shorts and bucket hats. There's also a collaboration with ArkAir, the civilian-wing of Arktis. If you didn't know, the latter is a specialist British brand providing military uniforms for some of the hardest bastards in Europe, namely the French Foreign Legion and the Royal Marines.
As always, there are, like, close to 500 bits all in (my shitty MacBook froze upon attempting to open the initial folder). Rather than present each look individually, we dug deep and flagged up our favorites. See them below, presented Lev-style, and head over to the label's website for the full list.
Jackets
ArkAir Camo Jacket
ARC'TYREX'S BADDER AND MORE BRITISH BROTHER.
Tops
Football Jersey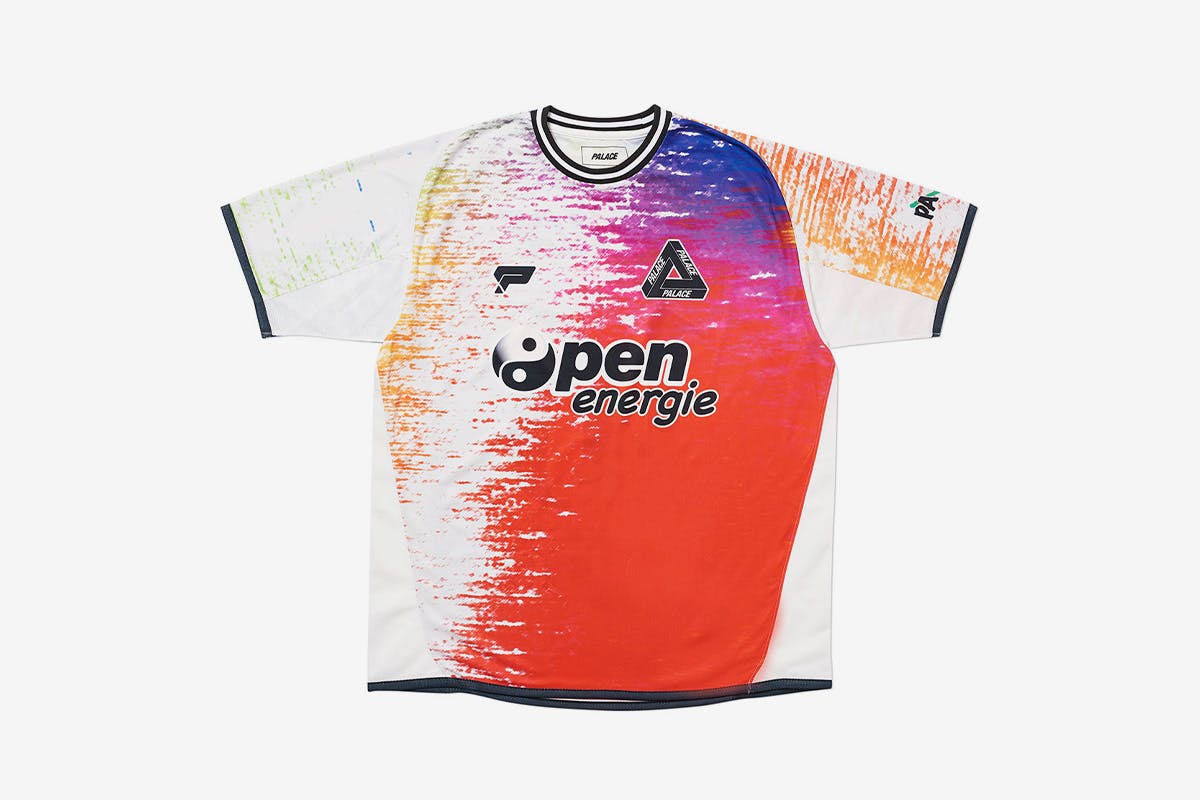 LOOKS LIKE A JERSEY I CREATED FOR MY MASTER LEAGUE TEAM IN PRO EVOLUTION SOCCER 6. COME TO THINK OF IT, THE LAST ONE WOULD MAKE FOR A CRACKING LIVERPOOL AWAY KIT.
String Polo Shirt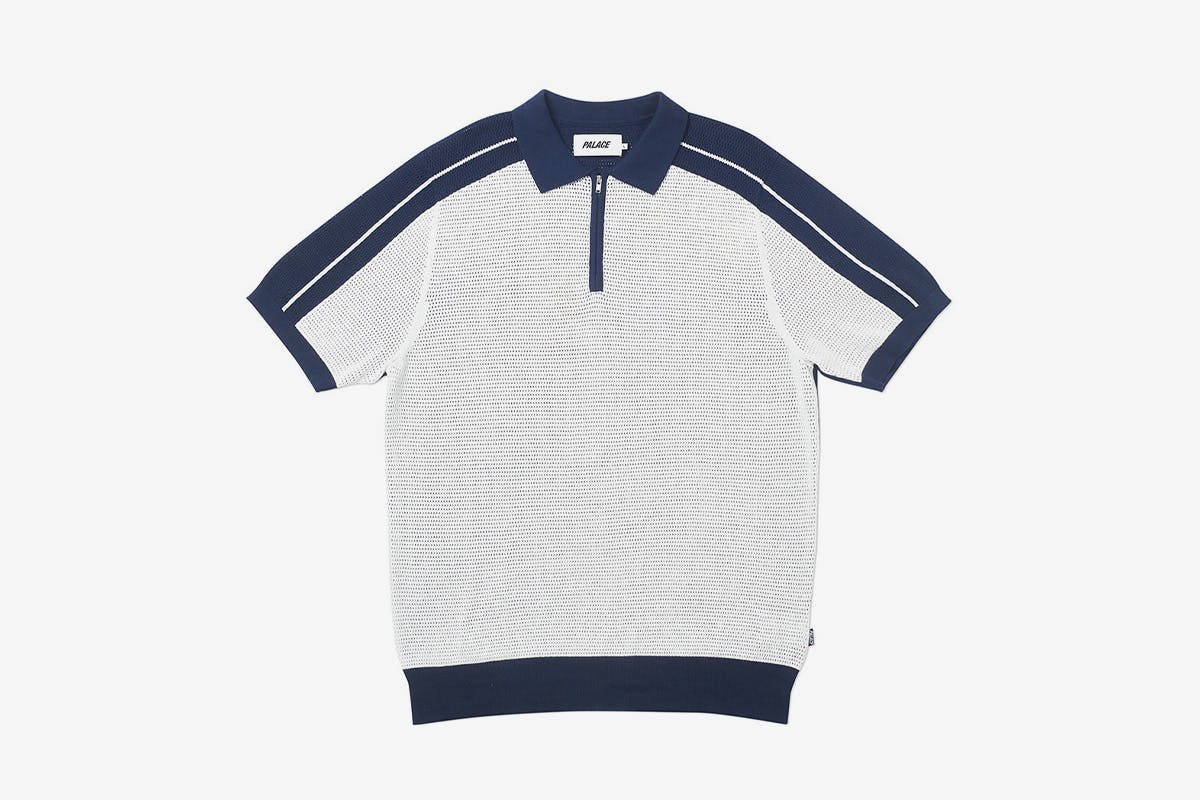 PERFECT TO WEAR WHILE DRINKING CANS OF RED STRIPE IN STOKE NEWINGTON.
Hand T-Shirt
COULD PROBABLY MAKE SOMETHING SIMILAR WHILE QUARANTINED AT HOME WITH THE KIDS. KEEPS THEM BUSY.
Open Energie Shirt and Shorts
LOOKS AS GOOD AS A CAPRI-SUN TASTES.
Flower Shirt
BLOODY LOVELY, THIS. MASSIVE JOSH HOMME ENERGY.
Old English Denim Shirt
OLD ENGLISH FONT. LOOKS SHITE AS A TATTOO BUT CLASS ON A SHIRT.
Post-it Note Hoodie
I'VE GOT A MEMORY LIKE A SIEVE THESE DAYS; TOO MANY PINGERS BACK IN THE '90S. TALK ABOUT THE PERFECT HOODIE.
Bottoms
Patchwork Jeans
PALACE MEETS BODE. NOT SURE IF THAT'S A GOOD OR A BAD THING.
Madras Pants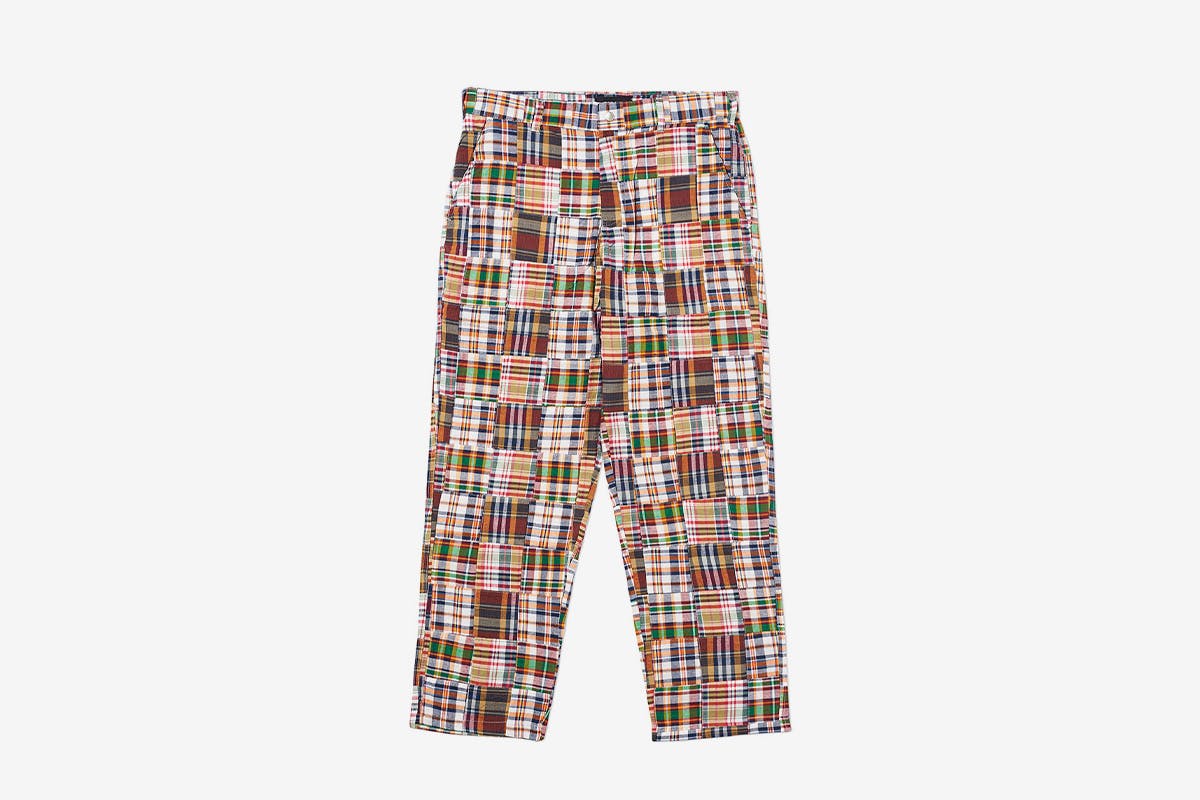 MY COUSIN WHO WORKS AS A CHEF WEARS SOMETHING SIMILAR TO THESE. I'VE ALWAYS WANTED TO NICK 'EM.
Zipper Pants
MUST BE A NIGHTMARE TO WEAR GOING THROUGH AIRPORT SECURITY. JUST AS WELL YOU DON'T HAVE TO WORRY ABOUT DOING THAT ANYTIME SOON, EH?
Denim Shorts
OOF. SOMEWHERE IN LAS VEGAS, ANDRE AGASSI JUST SHIVERED.
Lounge Shorts
BANG ON THESE BEFORE EMBARKING ON A SEVEN HOUR CALL OF DUTY SESSION WITH THE LADS.
Accessories and Hardware
Skull Mug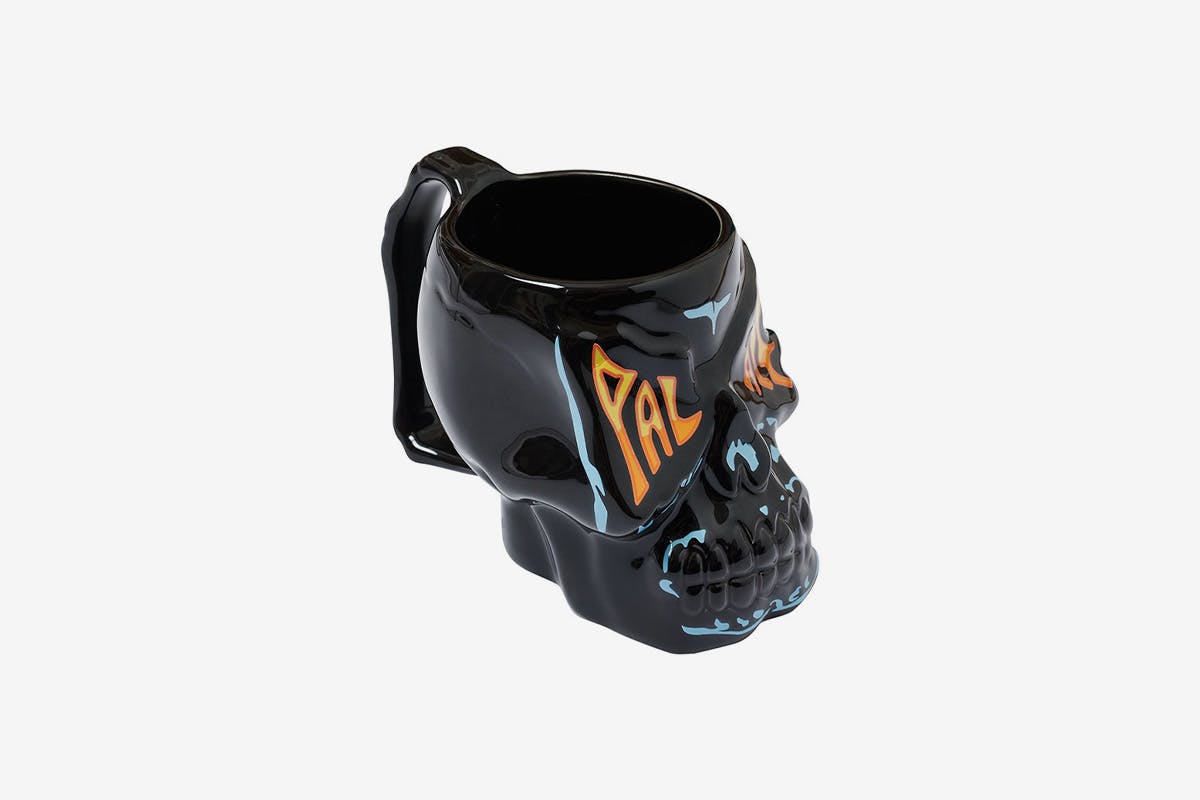 SOME FELLA OUT HIS DIAL POURS YOU A WARM VODKAT AND STALE COKE INTO THIS AT AN AFTERPARTY AT 6:47 A.M. DRINKING IT WOULD BE AN AWFUL IDEA, BUT YOU CAN'T HELP YOURSELF.
Bucket Hat
ESSENTIAL WEAR FOR NEXT YEAR'S CREAMFIELDS FESTIVAL.
Mitsibushi Cap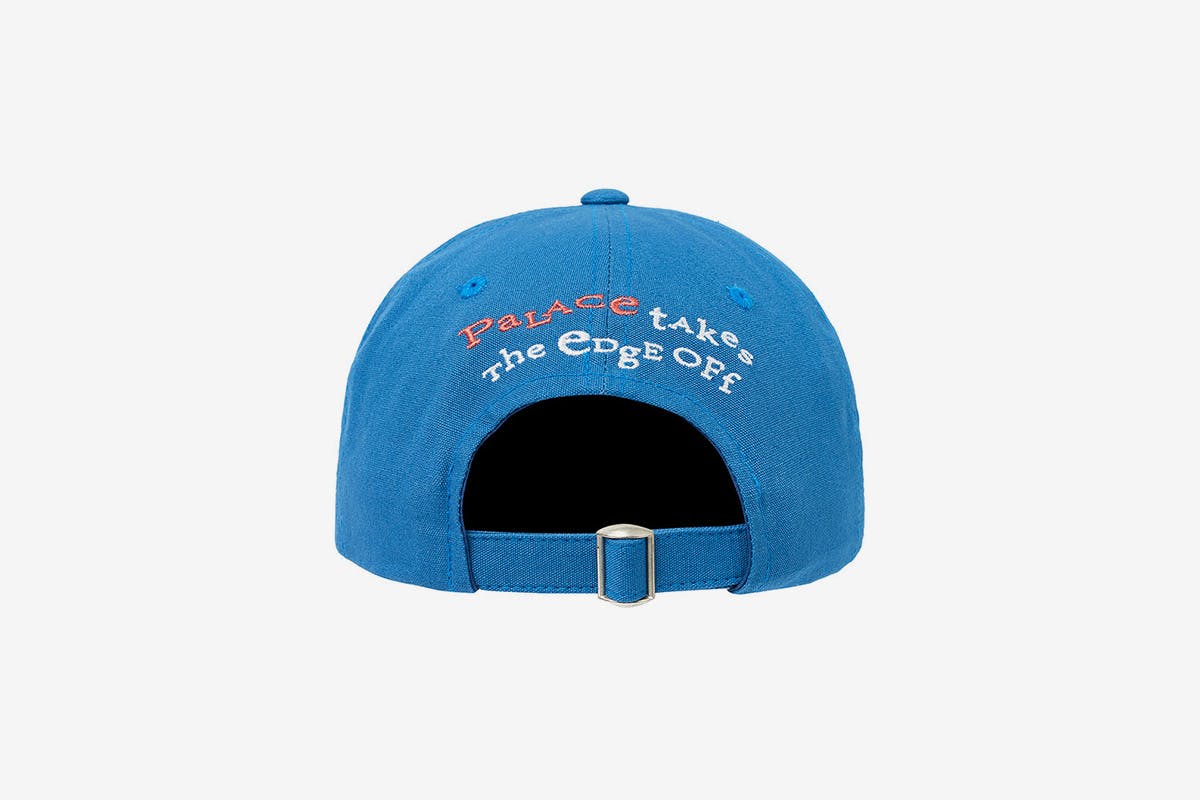 BET THE CHAP WHO LIKED THE POST-IT HOODIE BEFORE WOULD LOVE THIS.
Team Palace Decks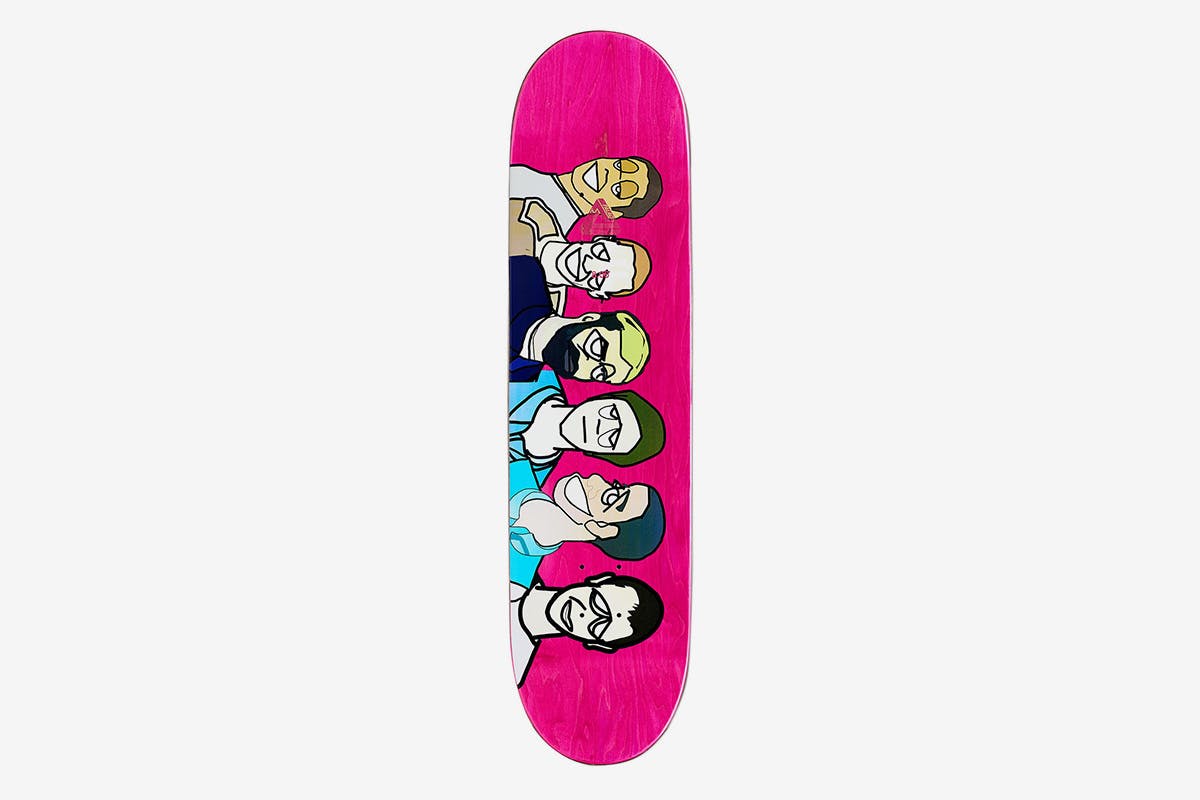 JUST DON'T HANG THEM ON YOUR LIVING ROOM WALL.