Pat "Mother Makeup" McGrath continues to live up to her name with a new Star Wars collaboration that shines like C-3PO gold.
Out today, the team-up is comprised of eyeshadow palettes, duo-chrome paint pots, brightly colored mascara, metallic lipsticks, and glittery glosses. McGrath's special brand of over-the-top opulence is apparent in everything, from the palettes' rich hues to their gilded packaging.
The entire collection is covetable (holographic mascara wands, anyone?), but its crown jewel is pretty obvious: a Star Wars-ified "Mothership," a moniker given to McGrath's most luxurious eyeshadow palettes, packaged in gold-accented, lacquered boxes.
A longtime Star Wars fan, McGrath released her first Jedi-inspired makeup collection to coincide with 2019's The Rise of Skywalker. Outfitted in Stormtrooper red and white, that inaugural drop paid homage to the franchise's iconic cast of characters — McGrath's follow-up, however, seems to draw inspiration from the rosy, lilac-tinged color palette of Earth's galaxies far, far away.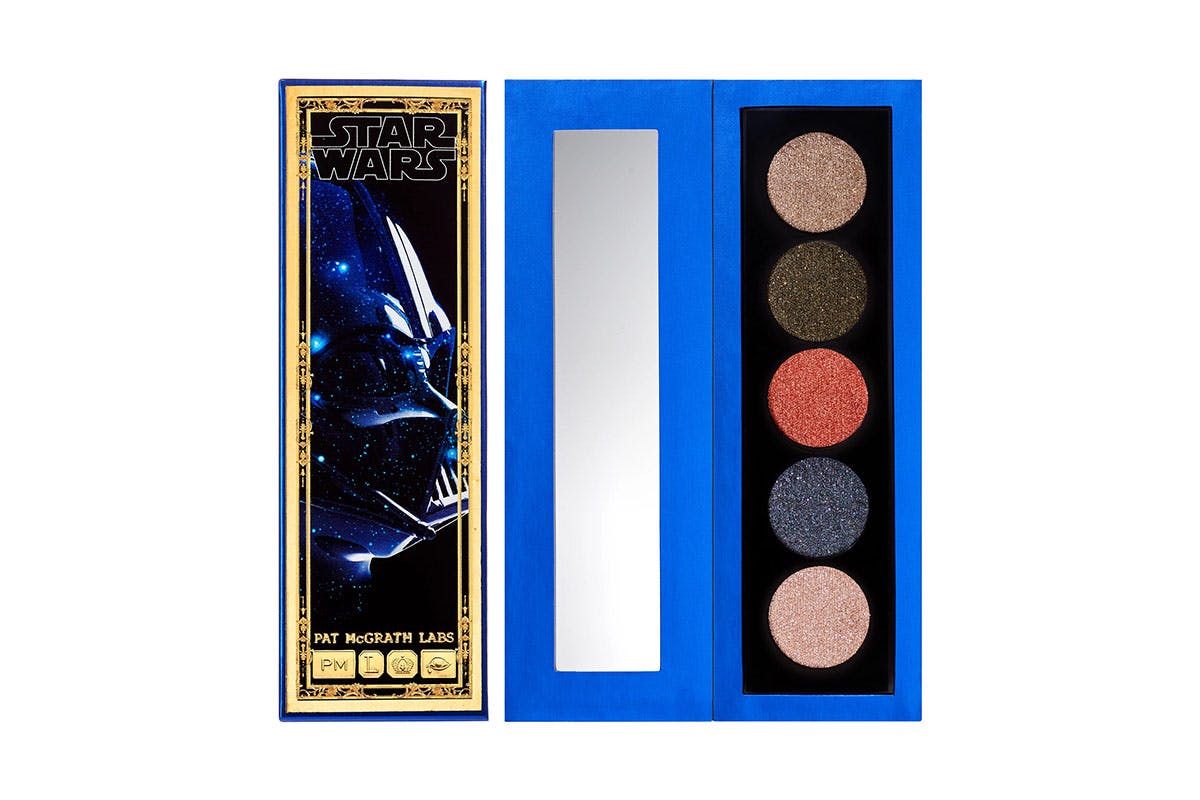 Eyeshadows of shimmery magenta, icy blue, and color-shifting ultraviolet recall the color palette of NASA's James Webb telescope images, mesmerizing captures of nebulae and galactic clusters dressed in otherworldly shades.
Clearly, science nerds had it right all along — as evidenced by NASA's dazzling photos, stars are sexy! (Who knew exploding balls of gas could look so good?) Thanks to McGrath, us mere mortals can give intergalactic glamour, too.
Shop our favorite products