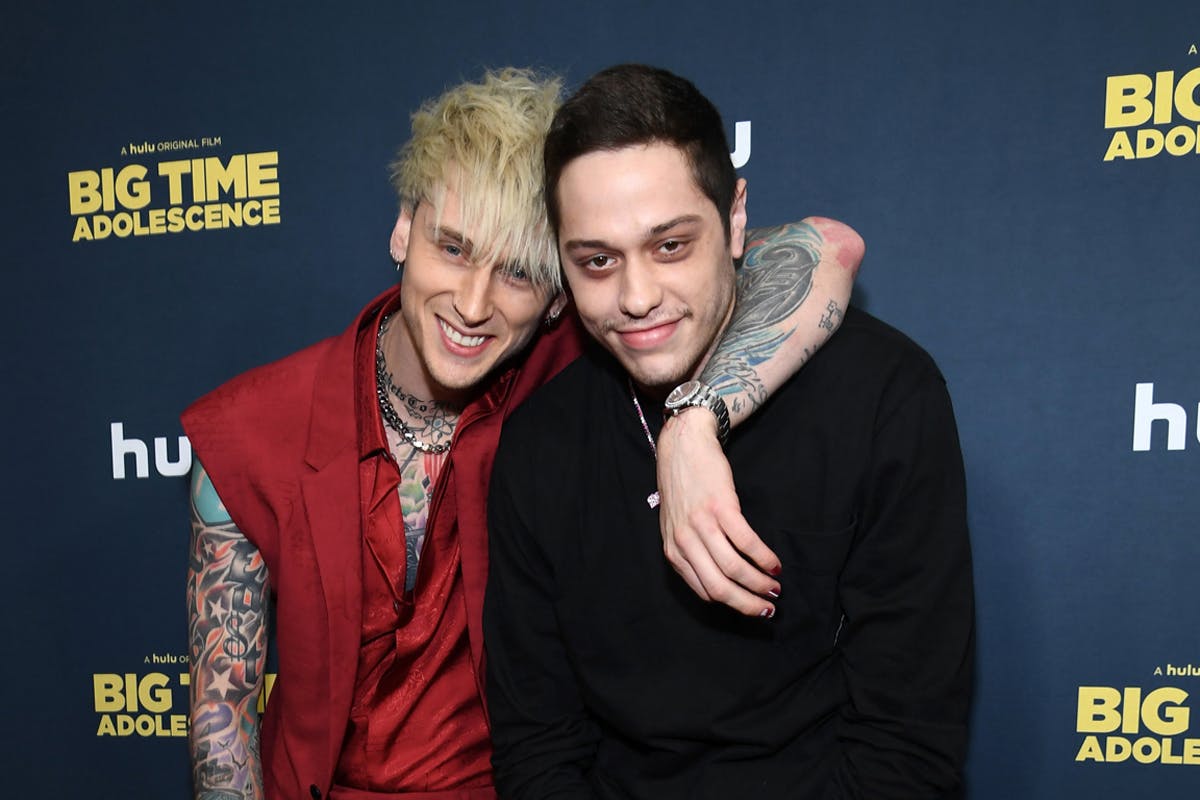 Let the record show: on March 14, Machine Gun Kelly released his Mainstream Sellout album artwork and the accompanying tracklist, revealing features from Gunna, Young Thug, Willow, and — wait — Pete Davidson?
Yes, Pete is spreading his wings beyond the world of television, carrying out new side missions like space exploration and coming for Ye's day job.
The Saturday Night Live star (and, dare I say, new music artist) joins the album's fifth track, titled "wall of fame (interlude)."
While the other musical features make sense, the inclusion of Pete Davidson sounds rather odd, right?
Then again, maybe not so much since MGK and Pete Davidson are famously close.
It doesn't get more bromantic than the pair's Calvin Klein campaign, after all.
So, Pete Davidson's Mainstream Sellout feature may be mere companionship banter — or another opportunity to troll his enemy Kanye West.
I mean, the interlude's "wall of fame" title perfectly aligns with Pete Davidson's trending notoriety, largely attributed to his IG-approved relationship with Kim Kardashian and one-sided feud with her ex.
It wouldn't surprise me if the comedian took the opportunity to poke fun at his situation with Ye, especially coming from the man who allegedly texted Ye about being in bed with Kim K.
What Davidson's actually doing on the interlude is up for speculation. Will he give us vocals? Will he spit some bars and drop the Ye diss that the fans crave?
Or he could just be chatting and joking. I'm just guessing here.
Anyways, for those actually wanting to see what the Pete Davidson commotion is all about, you can give it a listen on March 25 when MGK drops Mainstream Sellout.
I kinda wish Pete Davidson would've trolled with "Skete" as his stage name, though I wouldn't want to summon another IG rant from Ye — according to Kanye's Instagram account though, seems like I'm too late.