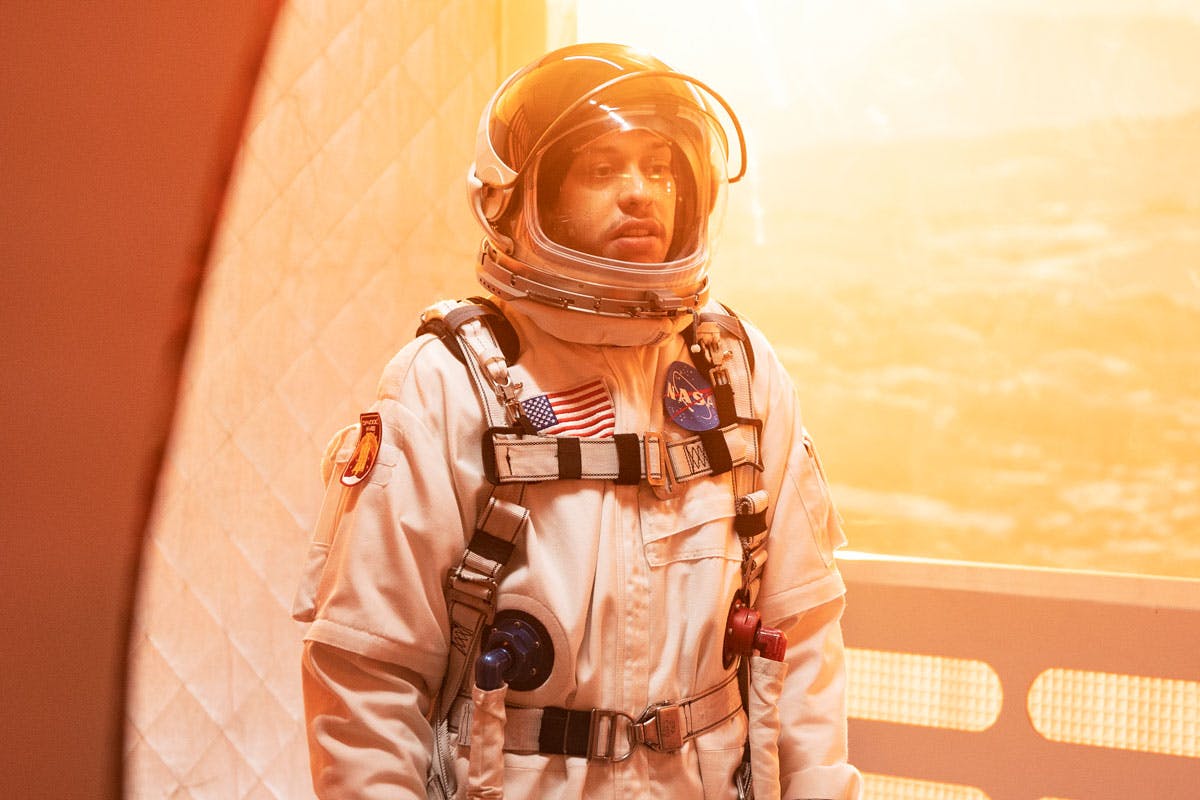 This story was published on March 14, 2022 and updated on March 18, 2022
I hate to be the bearer of bad news, but Pete Davidson is no longer going to space.
Less than a week after joining the crew of Jeff Bezos's fourth Blue Origin flight, the Saturday Night Live comedian bowed out.
While Kanye West fans might be tempted to draw parallels between Davidson's decision and their lord and savior's incessant harassment of the funnyman, the explanation appears to be pretty mundane.
According to Blue Origin, the flight — originally scheduled for March 23 — was moved to March 29, a date that presumably clashes with Davidson's busy schedule (lying in bed with Kim Kardashian).
Davidson would've joined a crew of esteemed boomers including Marty Allen, former CEO of party supply giant Party America; Marc Hagle, real estate mogul and president of Tricor International; Jim Kitchen, a business professor at University of North Carolina; and Dr. George Nield, president of Commercial Space Technologies.
Davidson's exit from the flight is a nominal loss for history, and the culture: the comedian will no longer become the first Saturday Night Live cast member and boyfriend of Kim K. to go to space, and I guess we won't be getting any photos of Peter in a jumpsuit.
No word yet on who might replace Davidson on the penis-shaped spacecraft. Travis Barker? Chaney Jones? Rihanna's unborn baby?