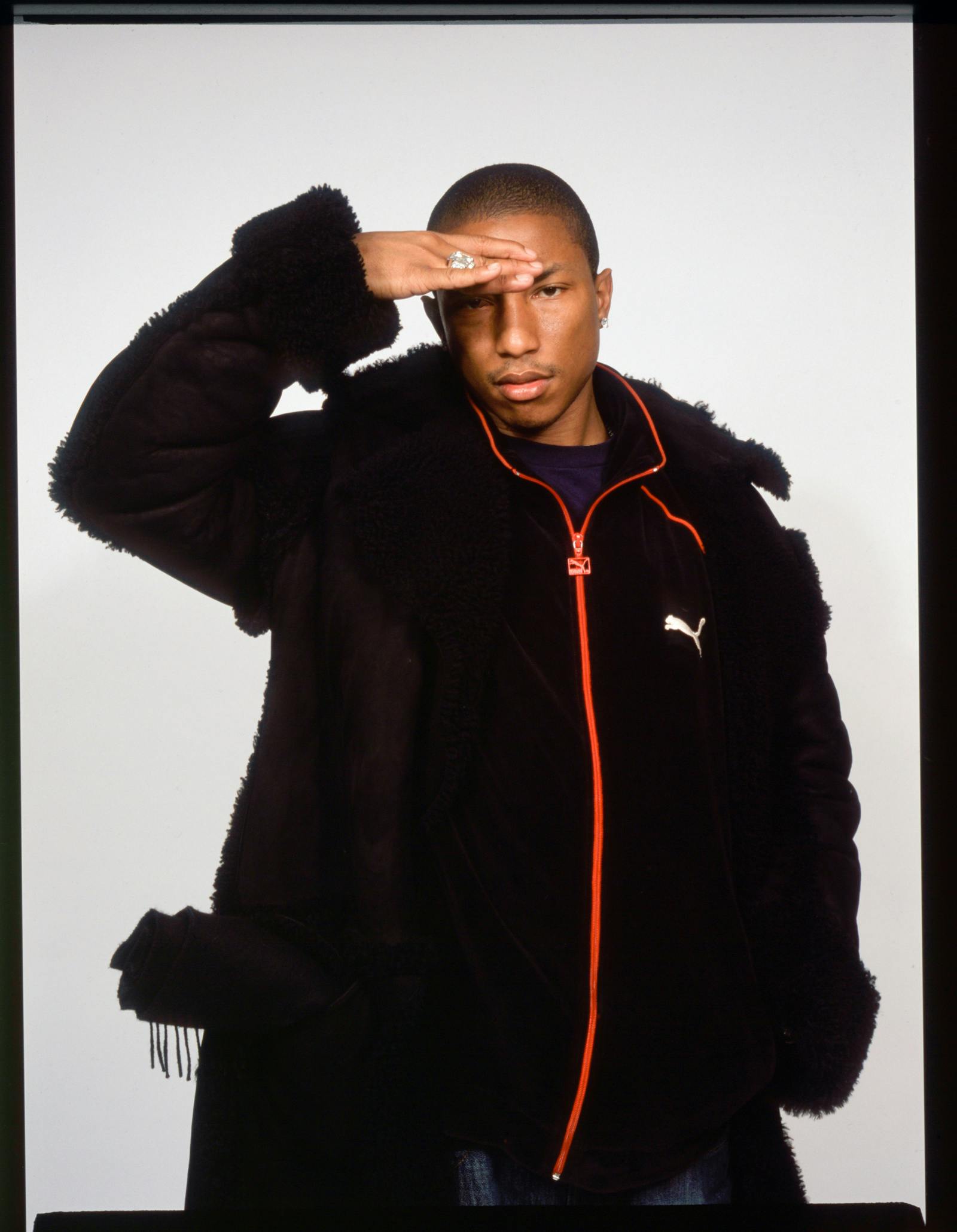 Pharrell and Louis Vuitton. Two household names that sound good together, especially with the confirmation of Pharrell as Louis Vuitton's new men's creative director on February 14, Valentine's Day. Was it love at first sight?
Probably. I mean, who doesn't love Pharrell? I love him, you love him, we all love him.
Like any good relationship, though, each partner's gotta get something out of this and that's where I start having questions. Is Pharrell, Louis Vuitton's first creative director since Virgil Abloh's passing, really a fit for LVMH's flagship house?
Let's start with the good. And there's plenty of good stuff you can say about Pharrell.
Firstly, as culturally relevant as Skateboard P is, he's equally baggage-free. Celebrities hardly ever come as squeaky clean as Pharrell.
The biggest Pharrell controversy was probably the poorly-aged lyrics he co-wrote for 2013's "Blurred Lines," which the 49-year-old singer has made clear he regrets (second most controversial Pharrell moment: big hat-gate).
Pharrell is otherwise an A-lister everyone can agree on.
Furthermore, we've collectively agreed that Pharrell is famous enough to get by on mononym alone and Louis Vuitton probably appreciates that Pharrell has ample fashion experience already.
Pharrell's style influence also far predates his peers: his early-aughts friendship with BAPE founder NIGO brought the Japanese label international success — turning guys like Ye and Cudi onto BAPE in the process — and yielded Billionaire Boys Club in 2003, one of the first musician-founded fashion labels to successfully shape the streetwear hype machine.
Even the stuff that Pharrell himself wears has inherent influence.
His preppy shirt and short-short uniform informs Tyler the Creator's entire look (as Tyler is glad to acknowledge) and the Cactus Plant Flea Market hats that Pharrell perpetually wears are a reminder that CPFM founder Cynthia Lu got her start as his personal assistant.
Plus, Pharrell was way ahead of today's collaborative craze: he got his ICE CREAM skate label a Reebok deal in 2003 and designed accessories for Louis Vuitton in 2004 (and again in 2008) before finding his way into team-ups with basically everyone he's ever admired, from Takashi Murakami and KAWS to Chanel, for whom Pharrell created its first-ever streetwear-leaning collection.
Phew. Okay, no one needed convincing that Pharrell has good taste or fashion influence but there you have it.
The thing is, it still doesn't explain what exactly Louis Vuitton is getting from signing Pharrell on as creative director.
It's not like Louis Vuitton isn't already as much a household name as Pharrell himself, for one.
Like Virgil Abloh, Pharrell is self-taught, which is fine. Neither men positioned themselves as designers nor were they ever paid to design: creative directors (Abloh was technically artistic director) exist to guide the aesthetics of their respective companies, form bonds between brands, and keep their properties ahead of the curve. These are the cultural curators.
Other folks sketch the patterns and sample the textiles. No shame in it.
But that's also where I wonder if Pharrell can keep pace with Abloh.
Remember all the glowing stuff I said earlier about Pharrell's stylistic influence? That all mostly happened over a decade ago.
Not that Pharrell isn't still relevant, by any means, but he's been outpaced in certain cultural niches by the guys he once inspired.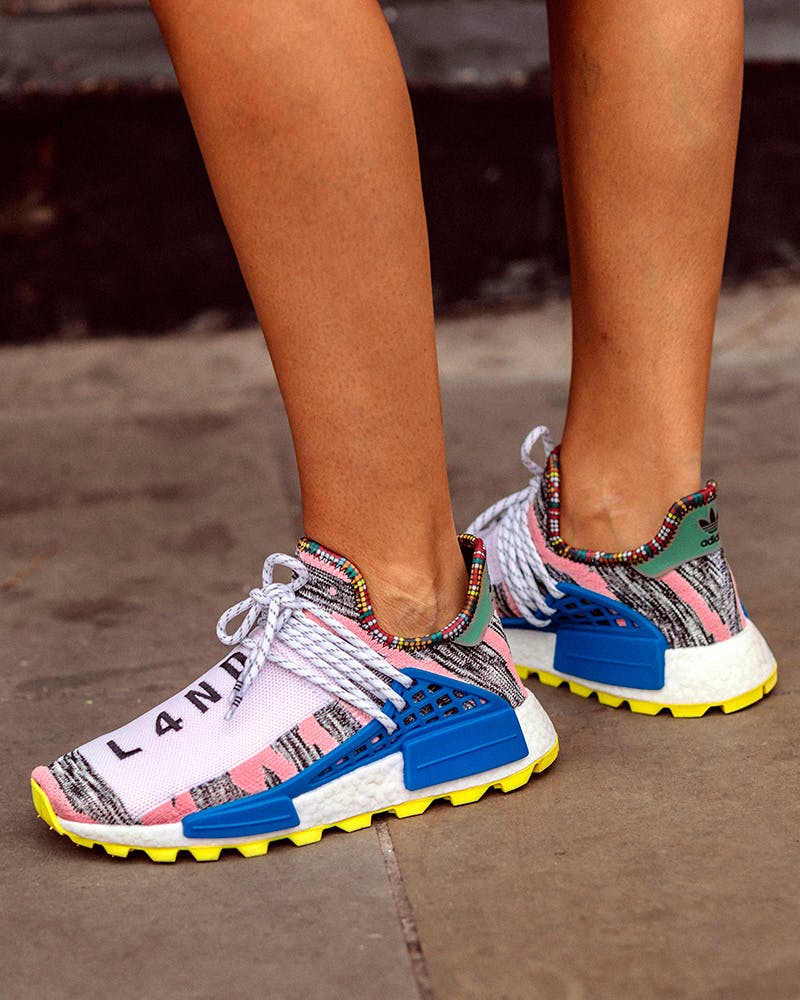 Hype around Pharrell's adidas line, for instance, cooled years ago (though that's not unique to Pharrell).
Pharrell's digital auction house, Joopiter, is inarguably cool. Drake was so impressed by its inaugural sale, a collection of one-off rarities from Pharrell's personal stash, that he snapped up all the jewelry on hand. But it's telling that nearly everything offered for sale was at least a decade or two old.
Point is, Pharrell is has earned the eternal respect of his peers and the culture at large but is no longer directing the cultural tone in the way he once did, whereas Abloh ceaselessly dictating streetwear from the moment he co-founded DJ collective Been Trill in the early '10s.
I don't doubt that, given Pharrell's inherent appeal and Louis Vuitton's infinite resources, they'll cook up cool stuff either way. It's just that this feels less like a passing of the torch and more like decision by focus group.
On that note, I also have a different, more substantive qualm.
One of the general sentiments I've been seeing in response to Pharrell's new job, one that I'm inclined to agree with, is that Louis Vuitton could've used this opportunity to platform a younger talent instead of calling in a big name.
Here's the thing: like I said at the jump, I love Pharrell. Who doesn't? And I'm glad that LV didn't stick with an even more obvious choice or potentially disastrous one.
But why not someone like Martine Rose? Rumors indicated that the British designer was top of the list back in Summer 2022, with former LV CEO Michael Burke reportedly meeting with Rose at her PFW showroom to view her work first-hand.
As @bronze_bombshel pointed out, since Abloh's tenure, Louis Vuitton has focused on an aesthetic driven by hip-hop from the African-American perspective, which Pharrell inherently embodies.
From this perspective, it'd add some credence as to why LV would select Pharrell over, say, other rumored contenders like sacai's Japanese founder Chitose Abe, and British designers like Samuel Ross and the criminally underrated Grace Wales Bonner.
Still, even if Louis Vuitton wanted to eventually bring in an American with an air of celebrity, it could've kept utilizing guest creative directors for at least a little while.
KidSuper founder Colm Dillane, the only person who held that role, received a massive publicity boost from his appointment, a well-earned shot of attention that plenty of smaller creatives also deserve to receive.
But perhaps when you're steering a multi-billion dollar business — in 2022, LVMH reported revenues of €79.2 billion (approx. $85 billion), about half of which comes from its fashion business — you can't afford to experiment.
A shame, because Louis Vuitton's decision to bring in Pharrell as creative director is so safe as to be almost entirely unexciting.
Is it a big deal? Certainly. Is it reasonable? Of course. Is it exciting? Not really.
Pharrell's first Louis Vuitton menswear collection debuts in June 2023 at Men's Fashion Week in Paris. I'd love to be proven wrong: c'mon, Pharrell, knock our socks off.