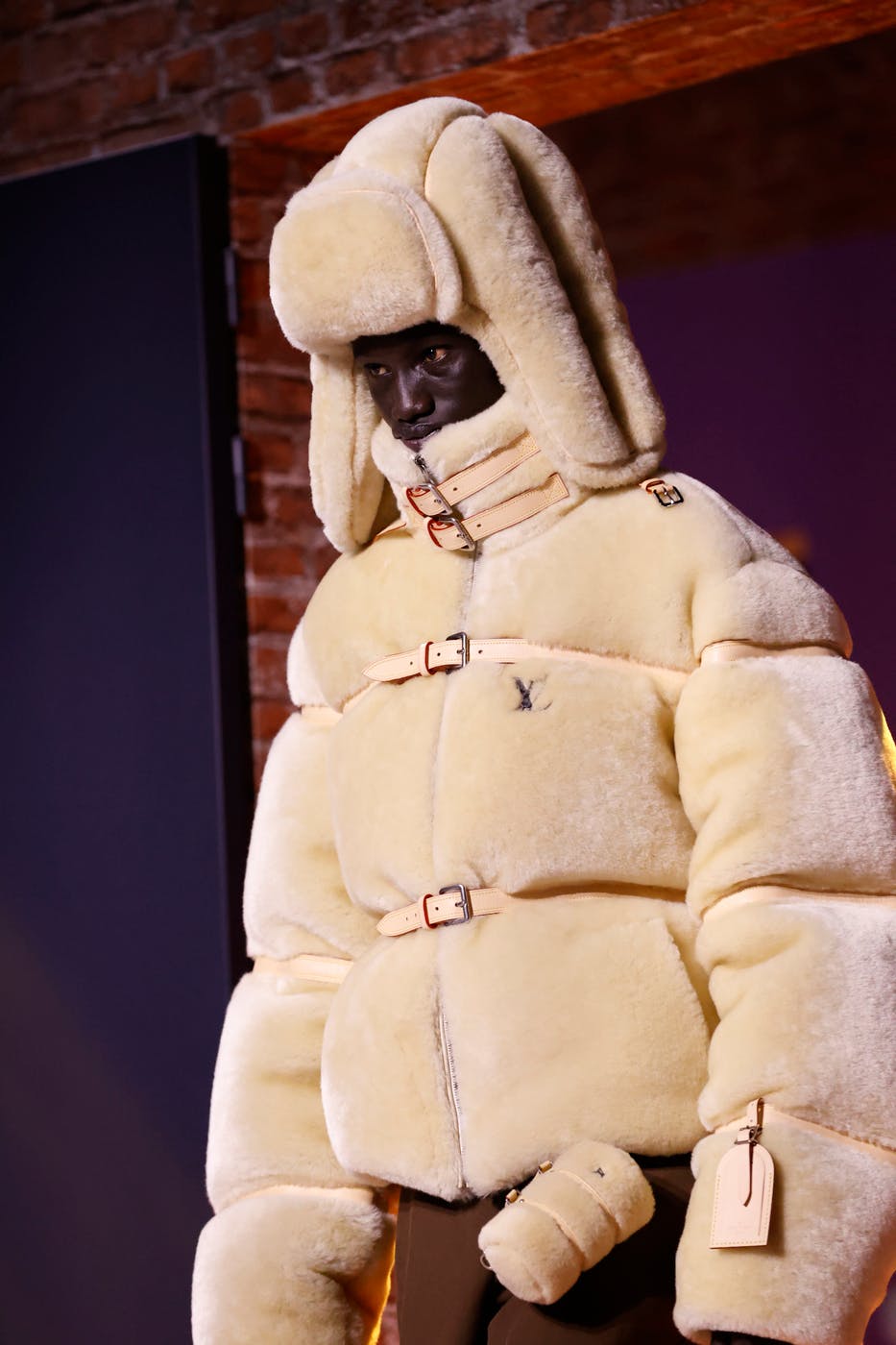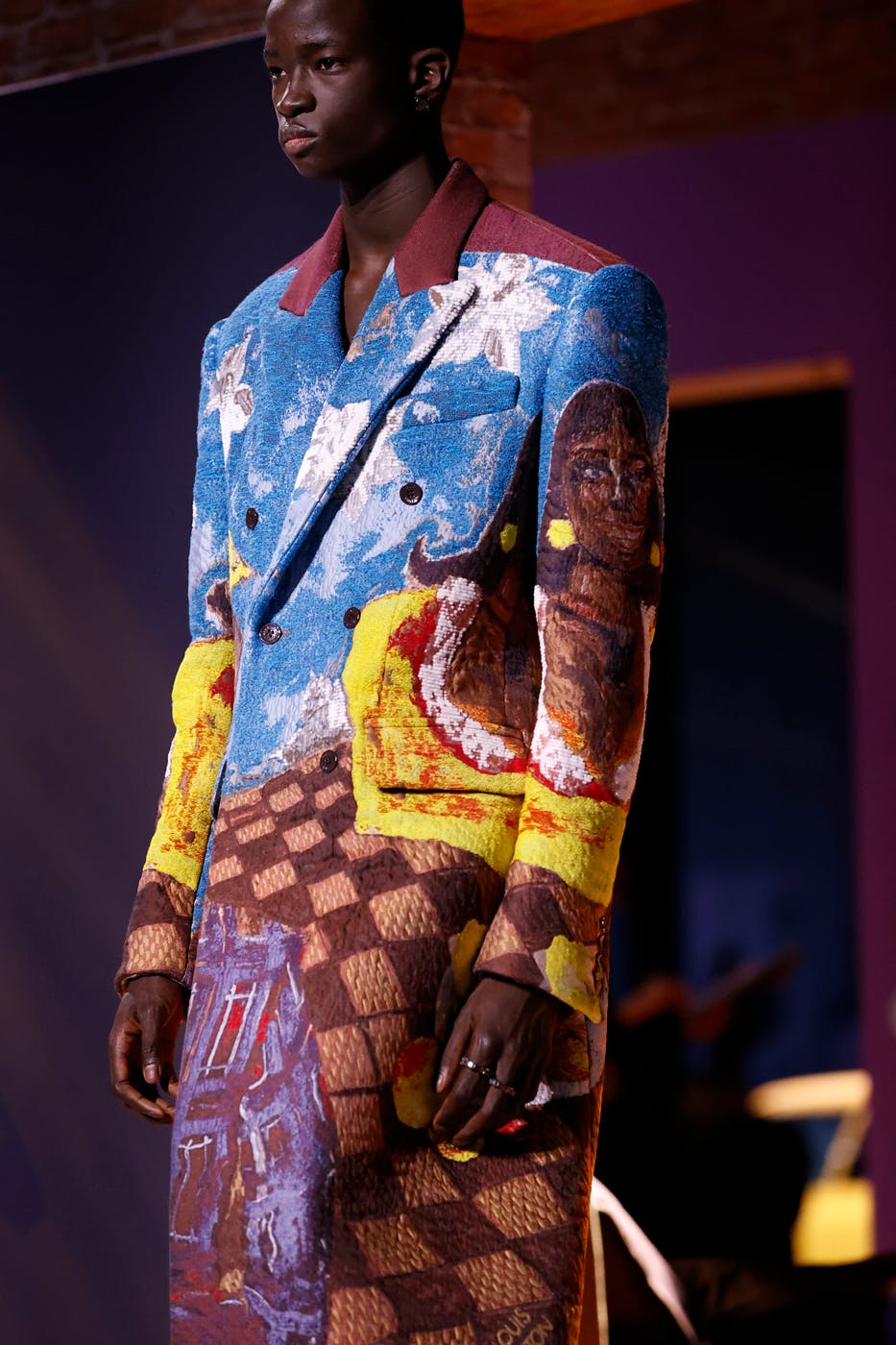 It's inevitable that anyone following in the footsteps of giants will be compared to the scale of their forebear's impact. It's why nepo babies are such a hot topic and why everyone's eager to know who'll succeed high-profile creative directors of luxury houses. Tall order for KidSuper founder Colm Dillane, who was given the opportunity of a lifetime when he was selected to be guest creative director of Louis Vuitton's Fall/Winter 2023 menswear collection.
This was to be Louis Vuitton's first collection with a dedicated creative director since previous artistic director and Off-White™ founder Virgil Abloh passed away in late 2021 and, as such, it'd be held up to an extraordinary amount of scrutiny.
That's not fair from the jump, because the collection was primarily designed by the Louis Vuitton Studio Prêt-à-Porter Homme team, an in-house creative collective that worked directly under Abloh and independently produced the Louis Vuitton menswear collections in 2022. Dillane had direct input on the line, of course, and he was singularly responsible for several looks, themes, and creations, but he only oversaw the Fall/Winter 2023 collection, rather than singularly guiding it.
But, of course, there's zero chance that Dillane could ever avoid the Abloh comparisons. Anyone taking the reigns left by one of the most influential man in luxury fashion is going to be measured up to that guy; such is the nature of being that influential.
Colm Dillane was a respectable pick to follow Abloh, whether he's the permanent successor or not. Personally, I'd love to see a designer of color at the helm of an influential luxury label like LV, personally, but KidSuper's vibrant creative is a neat complement to the vivid design aesthetic epitomized by Abloh's LV.
The way that Dillane weaves an artist's hand into his work though emphatically graphic illustrations and his kitchen sink approach to creation — why shouldn't a slouchily tailored suit be shown alongside an intarsia-knit sweater and cargo jeans? — fits the Abloh's mold. Even Dillane's background as an untrained DIY enthusiast who almost accidentally fell into the fashion industry mirrors Abloh (and, yes, neither man was an overnight success though they each swiftly gained a devoted following).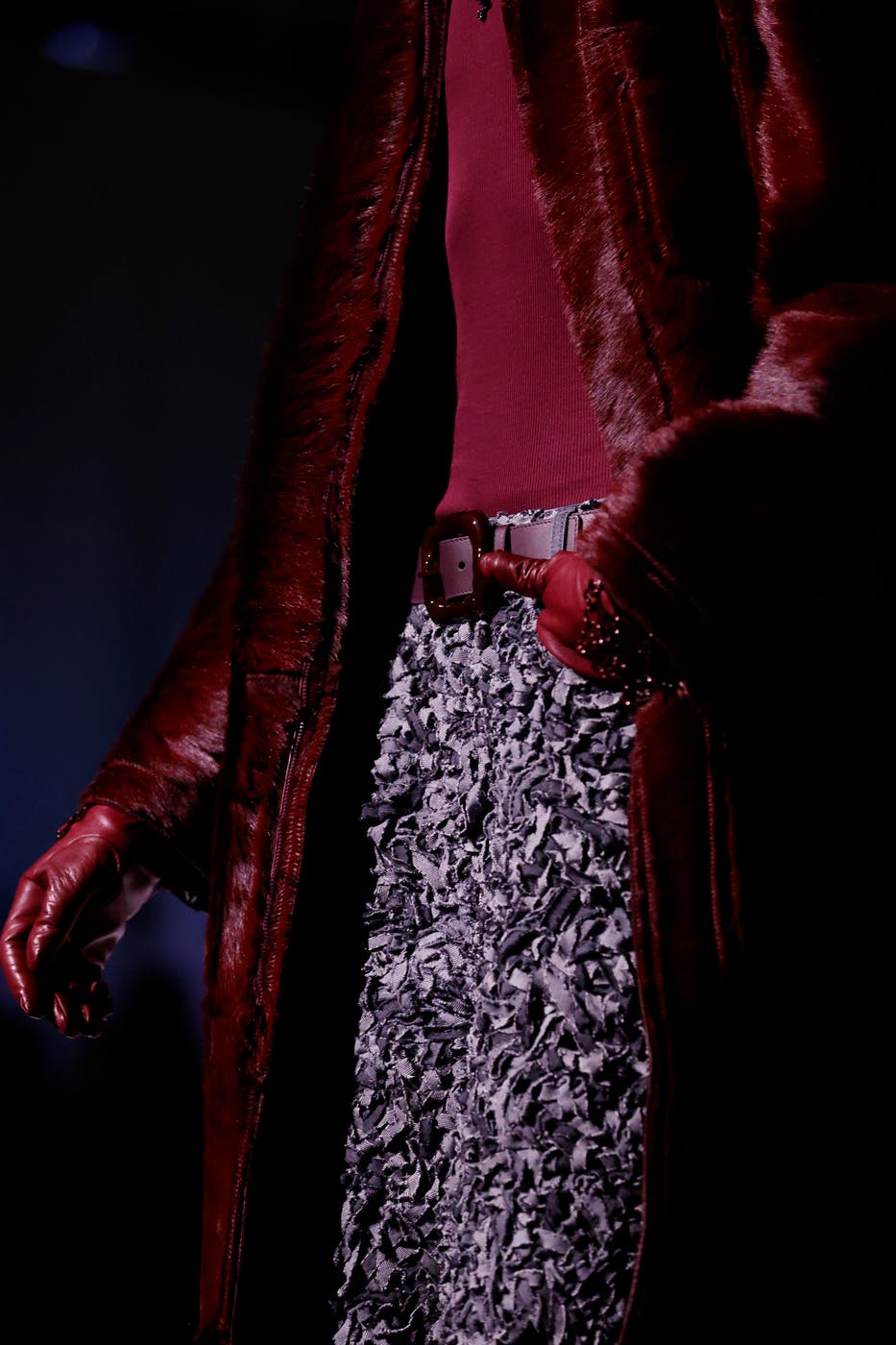 Not that the person following Abloh at Louis Vuitton needs to have lived his life, but Dillane gets where Abloh was coming from.
It wasn't just about designing clothes — Abloh never called himself a designer, anyways — but about putting the right people in the right place and establishing a design language.
To that end, Dillane's vision is perhaps less defined than Abloh's but that shouldn't be a surprise — he's nearly half Abloh's age, a mere 29 years old.
And Dillane's Louis Vuitton FW23 collection isn't a KidSuper collection. It's not even a Louis Vuitton collection: It's Louis Vuitton by KidSuper and though it's informed by what came before, it stands on its own.
That hasn't slowed the bickering in Instagram comment sections about how Abloh's work was better, or how Dillane's work is superior, or how LV should've picked someone else, or whatever.
Pointless arguments all. Abloh's legacy is ironclad and this collection is something different entirely.
To compare Virgil Abloh and Colm Dillane's outpot — beyond pointing out the natural throughlines of them working the same Louis Vuitton design team — is to do both a disservice.
It's not like Dillane compares himself to Abloh, anyways: he knows that he's following the trail that Abloh blazed
"[Virgil Abloh] consistently evolved and elevated his craft and fine-tuned his genius, resulting in Off-White™'s explosion of popularity and the game-changing Louis Vuitton call-up," Dillane told Highsnobiety, enthusing about the uncategorizable breadth of Abloh's output.
Through this lens, Dillane's Louis Vuitton collection reads like the passing of the metaphorical torch, from one wildly passionate tastemaker to another.
Shop our favorite products