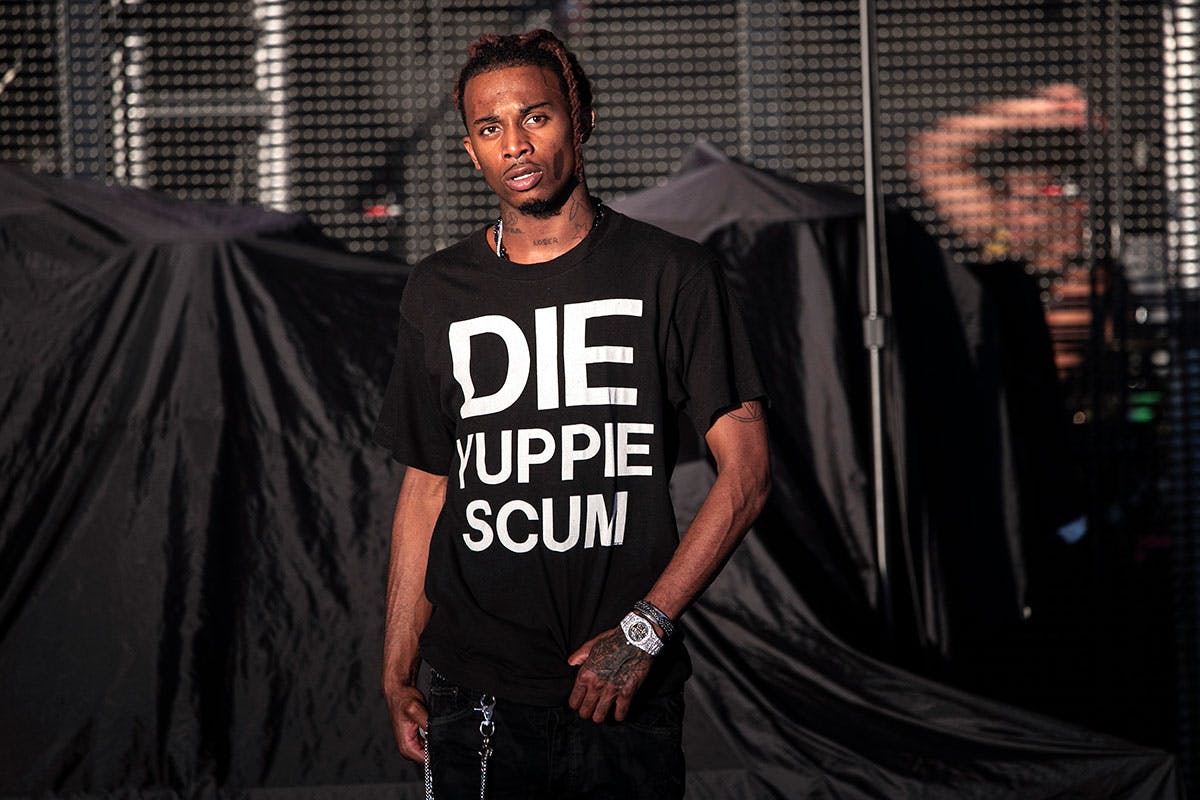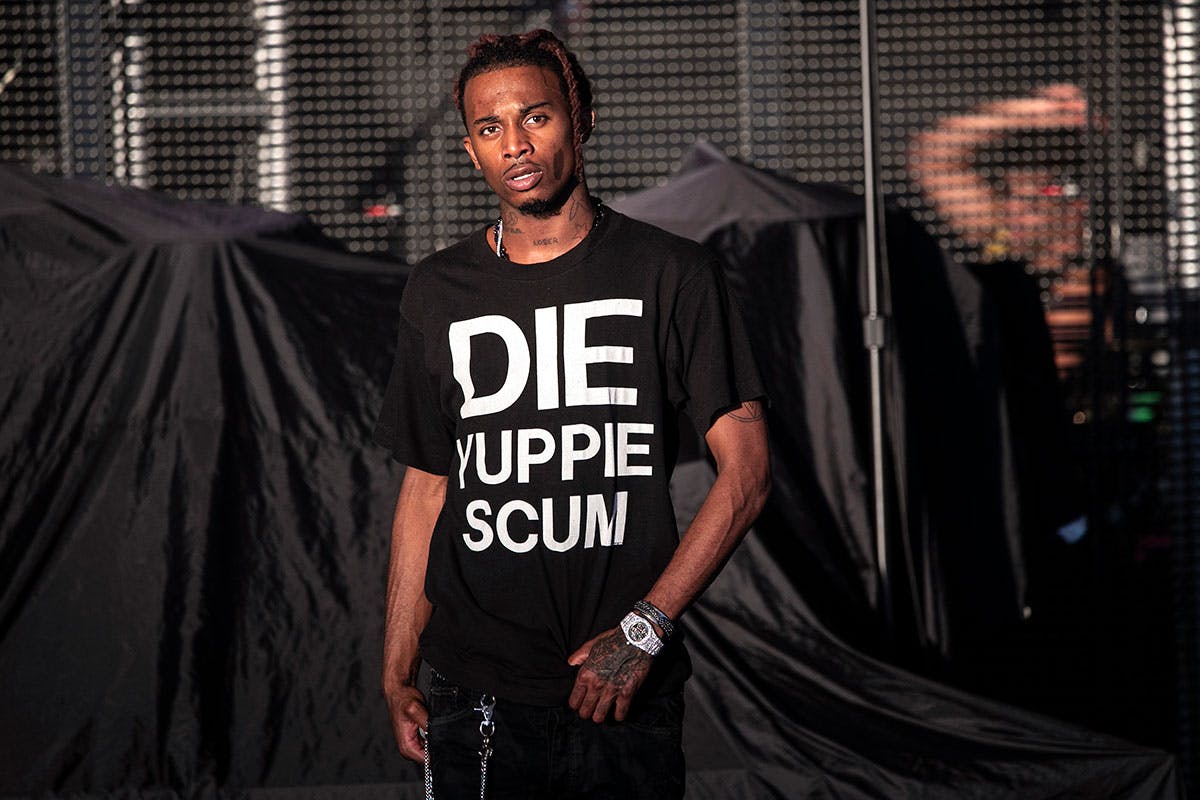 This article was updated on January 6
A while back, Playboi Carti "revealed" a new project (?) called Narcissist via Instagram, which teased a date and strange, layered outfits. That's it, no extra information. Was Narcissist a new album? Or just some merch? Or both? Or neither?
There's been a recent development of musicians revealing their new projects piecemeal, slowly trickling out info via social media seemingly so their fans can obsess over every new detail that slowly emerges.
Kanye's super-delayed DONDA debut set the standard for this kind of tease, but there have been more than a few like-minded rollouts from Drake and Kanye.
Narcissist, Carti's new thing, was supposed to be revealed on September 13, according to Instagram posts uploaded on August 23, August 31, and September 12.
Instead, it's been the subject of a bizarre saga that nearly rivals Kanye's DONDA delays for the year's oddest album rollout.
Carti's initial Instagram posts were rich with intrigue, showcasing someone (it was never clear if it's actually Carti) layered up in loads of Balenciaga.
The posts announcing Narcissist are still the only thing on Carti's Instagram, which even lacks an avatar. It was never even clear if Narcissist is even music-related. It could've merely been Carti celebrating his birthday.
Nope! Turns out that Narcissist is indeed a new album, or song, or something. Okay, so still pretty vague but Narcissist does share its name with a forthcoming tour and merch that suddenly appeared on Playboi Carti's web store September 13.
In fact, Carti and Uzi were spotted wearing some of the still-unreleased goods, distinguished by a stylized "Narcissist" print.
Fans hoping for Narcissist to be a new Carti album were doubly let down by the merch reveal. It's no longer visible on Carti's site but the prices were shockingly high: a motorcycle helmet, only shown as a render, retailed for $5,000 (and wouldn't ship until Spring 2022).
Then, everything was shut back down as suddenly as it emerged. Carti made a rare appearance on Twitter to make two statements. "THE WEBSITE IS HACKED," he said in an iMessage screenshot. "NEVER APPROVED ANY CLOTHING/ ETC [sic]" followed by an order in a different iMessage chat: "DROP NARCISSIST."
That was on September 15 and, unsurprisingly, neither an album nor official merch have been released yet, not even the gear that Uzi and Carti themselves wore earlier this week.
Some fans are still whispering about a forthcoming drop but most have given up on new Carti coming any time soon.
Acccording to Playboi Carti's website and sites like Spotify, the Narcissist tour is set to kick off October 14 in Nashville, Tennessee.
On September 26, Carti tweeted out a single word: "Narcissist." For a guy who keeps pretty well to himself, Carti sure does love the attention.
Finally, more Narcissist billboards have been spotted in San Antonio and Minneapolis, and images were shared on Reddit.
For some reason, Carti deleted the tour dates he tweeted a while back along with the photos of presumed Narcissist merch. However, the Narcissist tour did start this past weekend, so maybe the album will actually release soon. Or maybe "Narcissist" is just the name of the tour.
The only person who knows is King Vamp himself, who hasn't tweeted anything since October 24.
Meanwhile, Carti is currently on tour with Rico Nasty, who is not enjoying her time on the road as an opener. Reportedly, Carti fans have been booing her and even broke down barricades just before Carti took the stage in Houston, a few days after the disastrous Astroworld concert in November.
Carti now has a couple shows coming through December, following his Rolling Loud appearance, though Narcissist is nowhere to be seen.
Similarly, Carti has been vacant on all of his social media pages aside from his @opium_00pium alt, instead focusing on his on-stage get-ups, which prominently feature Balenciaga, Vetements, and motorcycle gloves.
Carti even teased a line of Whole Lotta Red dolls, styled in his usual wardrobe.