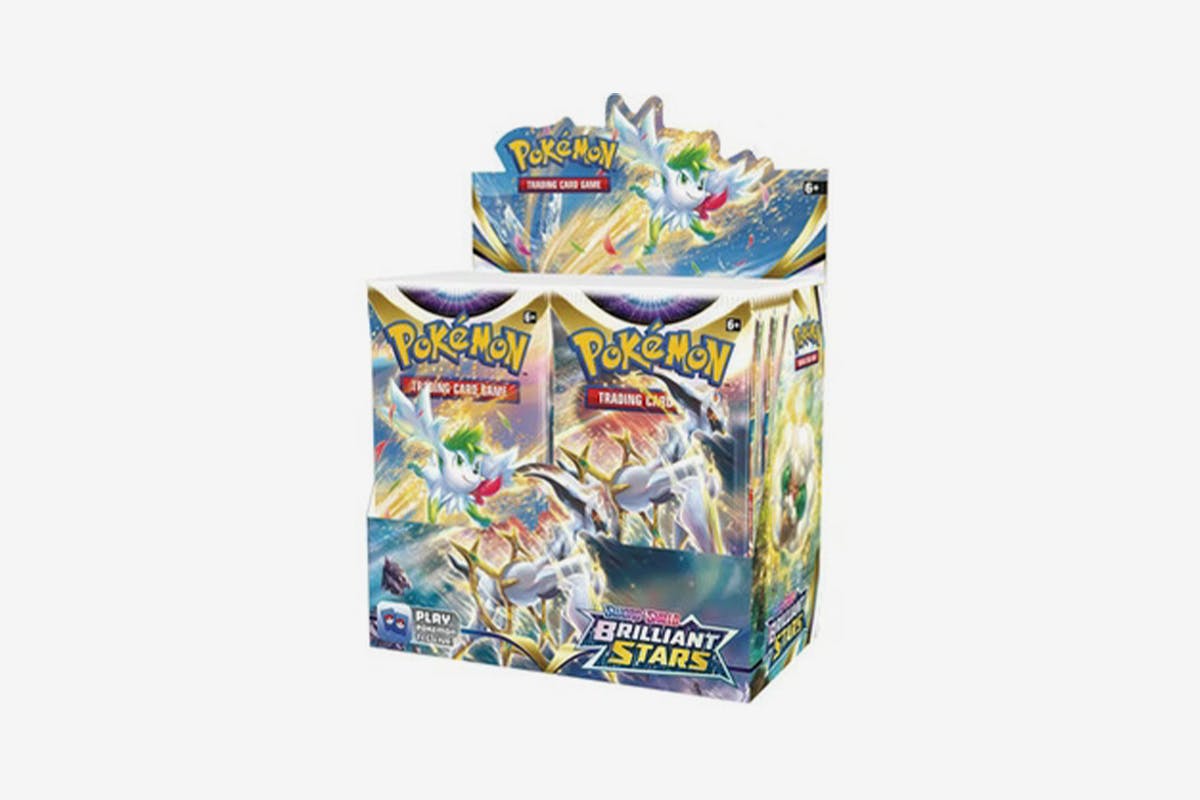 2021 was a huge year for the world of trading cards but one rose above the rest in terms of popularity. There's no surprise that the Pokémon TCG continues to be the runaway favorite of nostalgic collectors and first-time fans alike. After a really strong year last year, Pokémon Sword & Shield isn't slowing down in 2022. We've got our eyes set on the Pokémon Brilliant Stars Booster Box right now and here's why.
Landing as the ninth main expansion to the hugely popular Sword & Shield Series, the Pokémon Brilliant Stars Booster Box introduces a set of new Pokémon VSTAR cards including Charizard VSTAR, Shaymin VSTAR, and Arceus VSTAR. Altogether, Pokémon Brilliant Stars is composed of 172 cards plus additional secret rares.
As always, the Booster Box is likely your most comprehensive way of welcoming Pokémon Brilliant Stars into your collection. It comes in the standard format with 10 cards per pack and 36 packs per box. And again, as always, your best chance at copping the set which drops on February 25 is at StockX where it's already available.
How much does the Pokémon Brilliant Stars Booster Box cost?
StockX market data suggests that if you want to secure your Pokémon Brilliant Stars Booster Box early, you'll be looking at an average sale price of $142. For those looking to add an influx of Brilliant Stars to their deck, the 4x lot of Booster Boxes comes in at an average sale price of $544.
But, keep an eye out for the upcoming StockX promo. Running from February 25 for 72 hours, the promo will offer 25 percent off seller fees with no minimum required. This promo is applicable on all Pokémon Brilliant Stars Single Booster Boxes and Booster Box lots. That means increased availability for all the prospective buyers out there.
Shop the Pokémon Brilliant Stars Booster Boxes at StockX below.
Want to keep browsing? Head to the Highsnobiety Shop for more products that we love. Highsnobiety has affiliate marketing partnerships, which means we may receive a commission from your purchase.