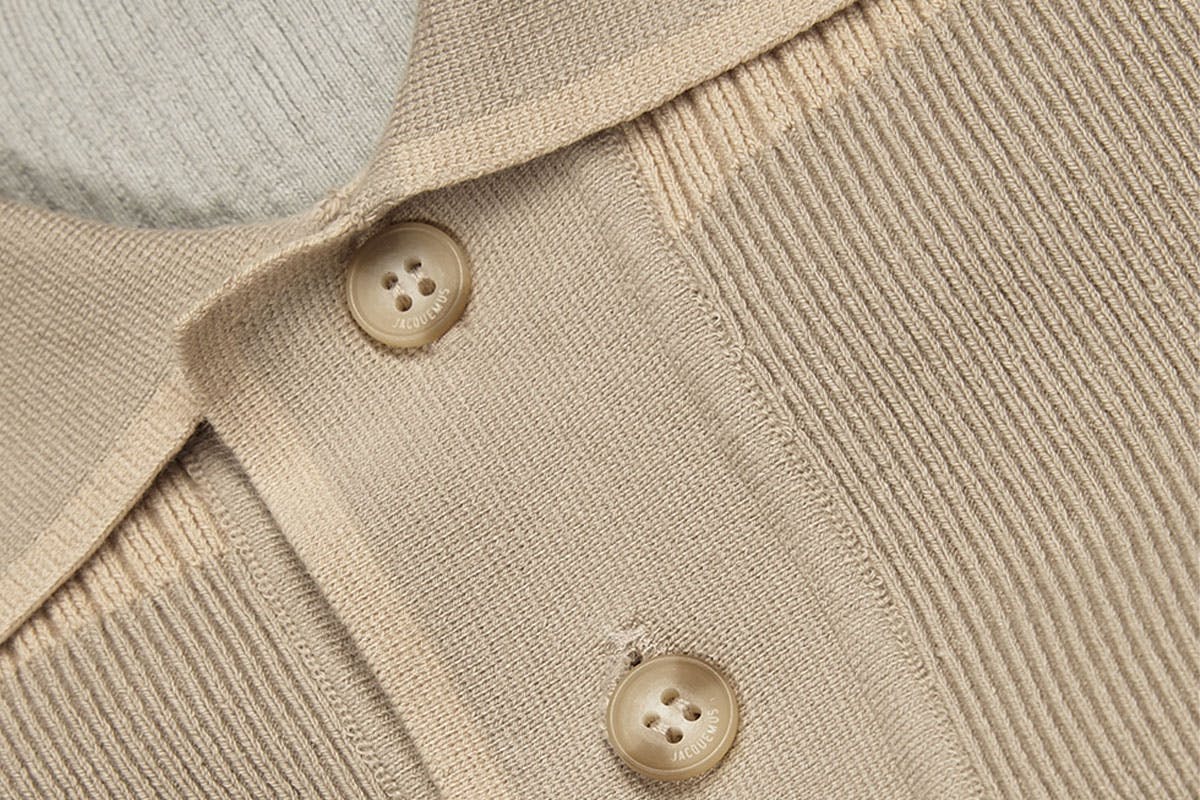 Prep never went anywhere, it's been in style since the late 19th century and there's a strong argument for the polo shirt being the OG prep essential. Originally worn by polo players at the beginning of the 20th century, the polo shirt has proven itself technically and culturally. Still a staple in all areas of menswear today, the polo shirt is basically the most underrated item in the contemporary wardrobe.
Usually a polo shirt is built using a piqué weave. This technique makes polo shirts breathable as well as giving them a unique texture that always helps an understated fit. While the classic piqué polo works perfectly for spring and summer, twists on the style mean that the polo is a year-round fixture and Harvey Nichols stocks them all. Whether you're looking to fine merino wool builds or simply opting for a long-sleeve version, there's really no reason to ever deviate from the classic cool of the polo shirt.
The versatility of the style is exemplified by the range of brands putting their name to it. From classic names like Lacoste and Polo Ralph Lauren to contemporary hits in Casablanca and Jacquemus, our selection illustrates the boundless possibilities that the polo shirt presents.
Shop the best polo shirts to wear in 2021 below.
Short-Sleeved Polo Shirts
Givenchy
The polo shirt didn't take long to infiltrate the world of luxury, and now it stands as a permanent fixture in both fall/winter and spring/summer collections. Givenchy epitomizes the understated beauty of the polo shirt here with a pure cotton piqué in classic black.
Casablanca
Purveyor of retro, wellness-club style Casablanca has of course got the polo shirt in its roster. Looking to a bouclé knit for texture, this off-white beauty features faux pearl fastenings to the neck for that signature touch of maximalist sophistication.
Moncler
The polo shirt is a very simple piece of clothing and this Moncler number plays to that strength. Detailing is kept to a minimum with an embroidered Moncler logo to the chest and signature tricolor bands to the cuffs and collar.
Jacquemus
We love a neutral palette and Jacquemus has won the season with this one. Light brown meets beige and grey panels to set the stage for a ribbed cotton weave construction that resembles the look of wool without any danger of overheating.
Oliver Spencer
If you're looking for a polo shirt that fulfills its essential nature, look no further than this Oliver Spencer iteration. Made from pure, organic cotton, it uses a waffle-knit construction for lightweight insulation making it a year-round option.
Stone Island
Few items are as clean as a white polo shirt. Stone Island's version is about as classic as they come with turquoise bands to the cuffs and collar and a compass logo patch to the chest.
Hugo Boss
Hugo Boss is known for its high-quality men's collections which revolve around sharp tailoring and classic, Italian design ideals. This cotton-blend polo features the unmistakable logo stamped to the chest to round out the staple.
Long-Sleeved Polo Shirts
Sunspel
Heritage British label Sunspel does a handful of things and does them properly. There's no wild detailing, just a formula that has been perfected over more than a century. Oh, and James Bond wears it, so if it's good enough for 007…
Lacoste
Lacoste hits all the right spots with an immaculate piqué construction in all-white. The signature croc is embroidered to the chest, and it's a badge of honor in the world of polo shirts.
John Smedley
Residing in the same arena as Sunspel, John Smedley is a British company founded in the 1700s that places a heavy focus on material and minimal design. This long-sleeve polo shirt is cut from a wool-cotton blend that's mind-bogglingly soft.
Polo Ralph Lauren
We told you that the polo shirt is one of the originators of preppy style. It makes complete sense, then, that Polo Ralph Lauren has completely dominated the world of polo shirts for the best part of the last 50 years.
Rag & Bone
Pure cotton, ribbed cuffs, and a tiny embroidered logo to the chest are seemingly small details, but when it comes to something like a polo shirt, they really matter. This long-sleeved blue polo shirt is everything you need from your polo; nothing more, nothing less.
Want to keep browsing? Head to the Highsnobiety Shop for more products that we love. Highsnobiety has affiliate marketing partnerships, which means we may receive a commission from your purchase.