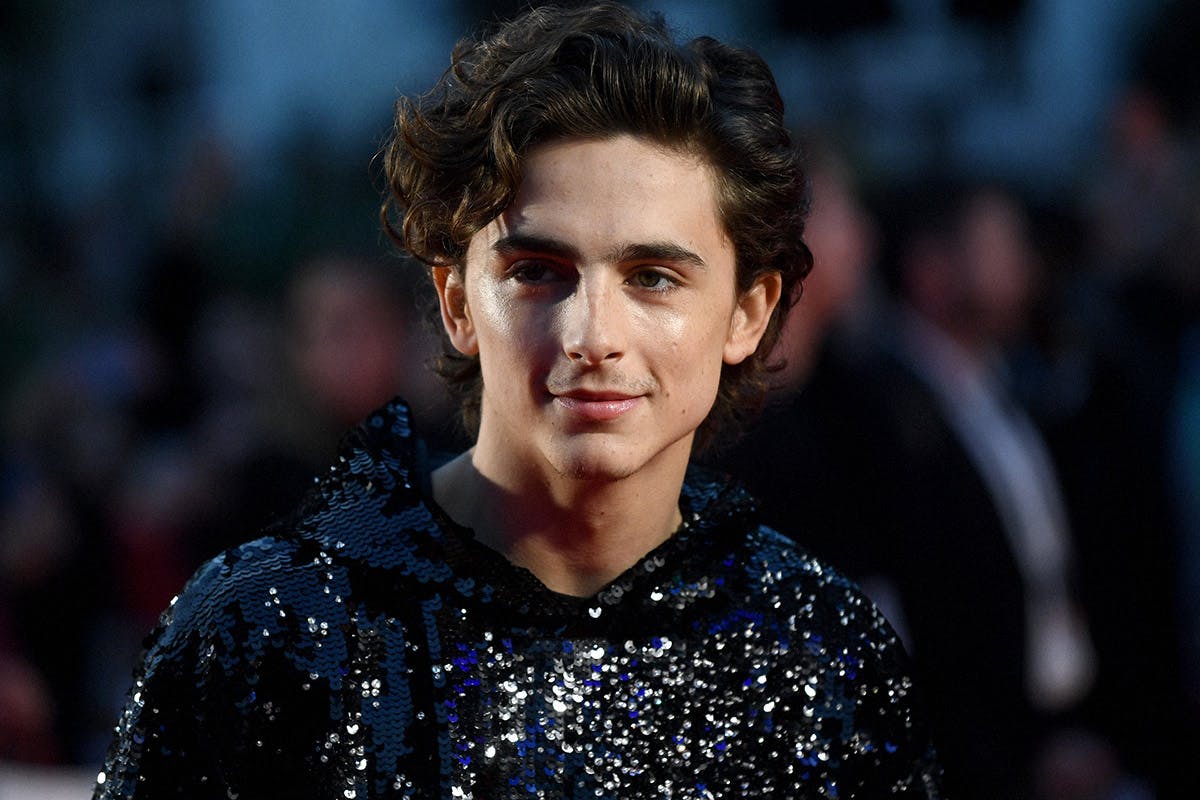 Timothée Chalamet will co-host the 2021 Met Gala alongside poet Amanda Gorman, Billie Eilish, and Naomi Osaka. Naturally, we're using the news as a reason (not that we need one) to take a look back at six of his best red carpet looks so far.
The Metropolitan Museum of Art's coveted Gala returns on September 13 to mark the first of a two-part exhibition on American fashion. And, while 25-year-old Chalamet has proven to be one of the most exciting actors to watch on the red carpet for his signature dance moves and rapport with the press, we're more excited to see what – and who — he'll be wearing.
From early on in his career, the actor eschewed the classic black suit and tie and instead used the red carpet as a stage to pull a number of top tier looks: Whether he's donning head-to-toe Haider Ackermann, offsetting Sterling Ruby's intense "Therapist Boots" with a daub of lipgloss, or teaming chunky runner sneakers with a floral-embellished Alexander McQueen suit, Chalamet has consistently hit the nail on the head when it comes to risk-taking red carpet looks.
Scroll through the looks below to see for yourself.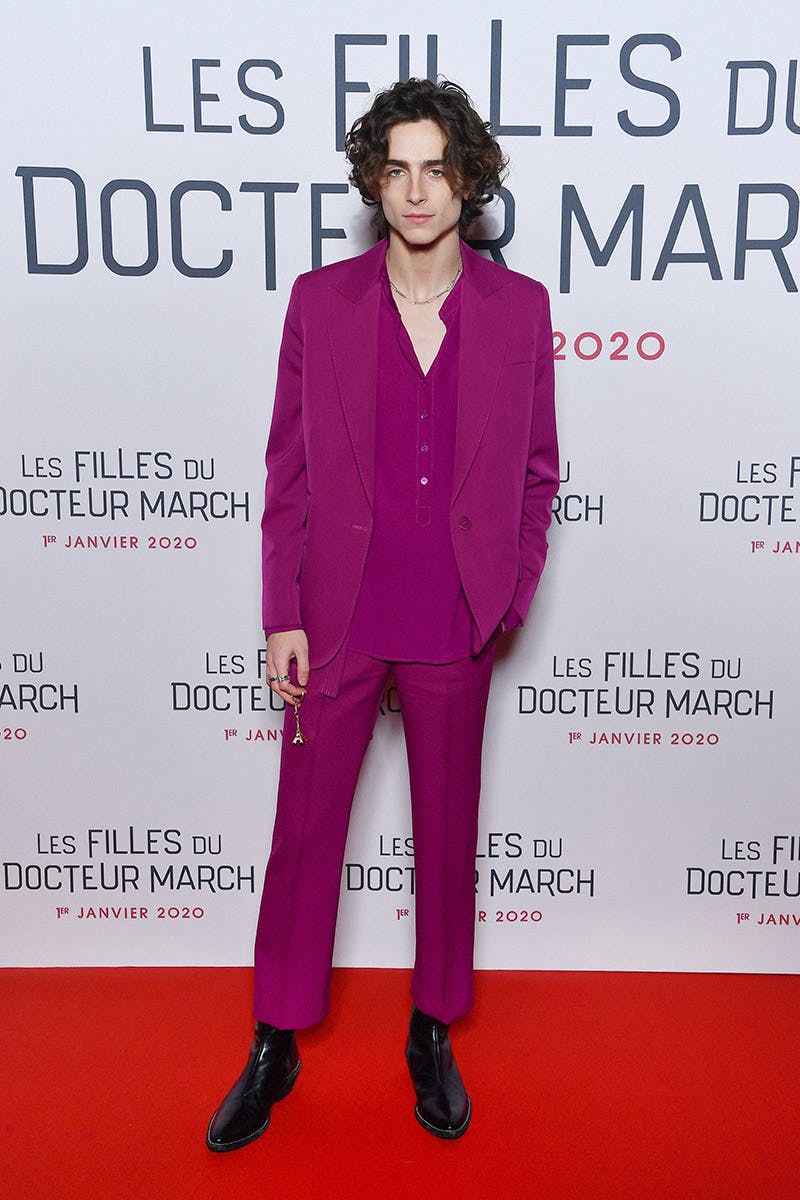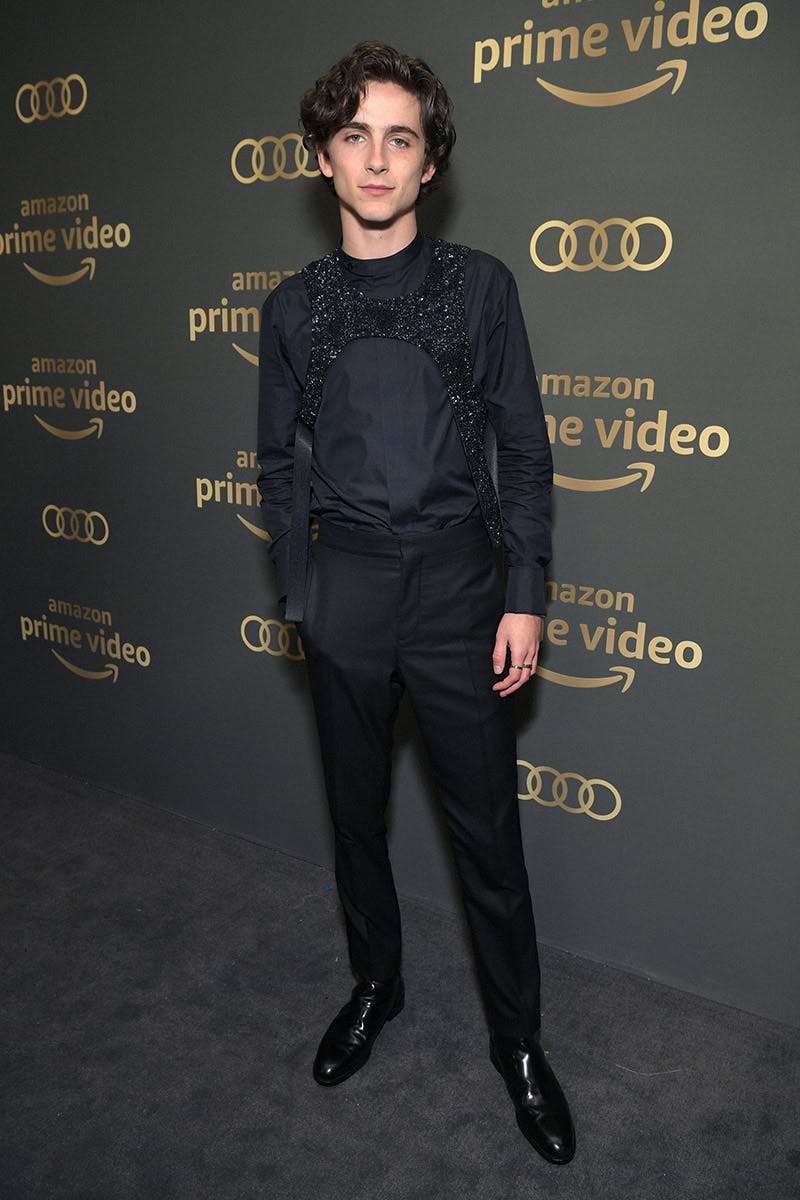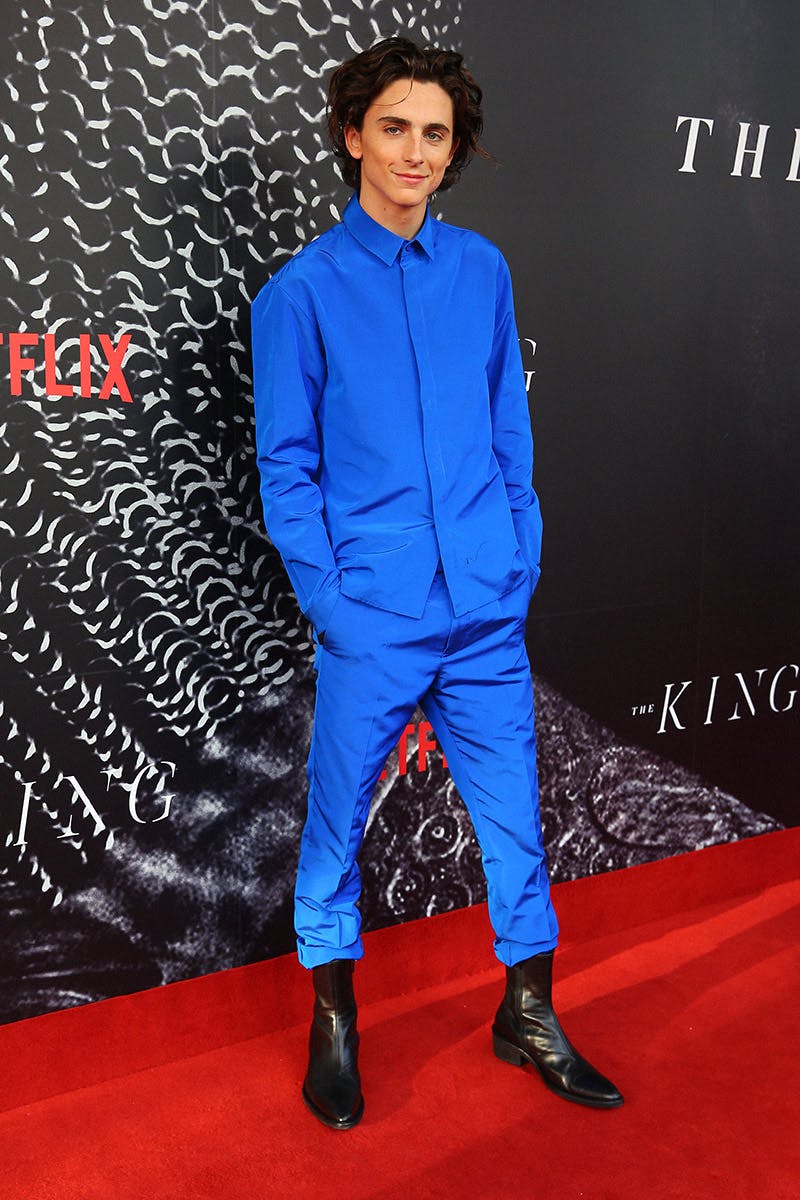 Speaking on this year's exhibition, Andrew Bolton, the Wendy Yu Curator in Charge of the Costume Institute, explained that historically, American fashion had been dismissed because of its associations with "sportswear and the related values of utility, functionality, and pragmatism."
Chalamet's finesse incorporating utility wear with haute couture, his playfulness with textures and patterns, and his general reverence for sneaker culture make him, in many ways, the embodiment of this year's theme.