For the reveal of its new masculine fragrance Black, Prada teamed up with two photography talents in New York and London to explore and celebrate the phenomenon of urban exploration, channeling the fragrance's themes of discovery and reflection into a project rooted in finding new ways of seeing our familiar urban territories.
Born and raised in New York City, for Steven Irby (known on the 'gram as @stevesweatpants) urban exploration is second nature. And with the rapid evolution the city is constantly undergoing, he views his photography as an act of archiving and documentation, including photographing the iconic 5 Pointz building in Queens before its demolition in 2014.
"To be able to explore these environments, put your own signature on it, then share your story with the homies is the new age folktale," he explains. "Sketchy rooftops, abandoned train stations, dilapidated hospitals... As cliché as it sounds, there's really something beautiful in these forgotten spaces. And when you think of all the redevelopment and gentrification taking place in New York right now, being tactful and documenting all these aspects of the cityscape feels like a moral obligation."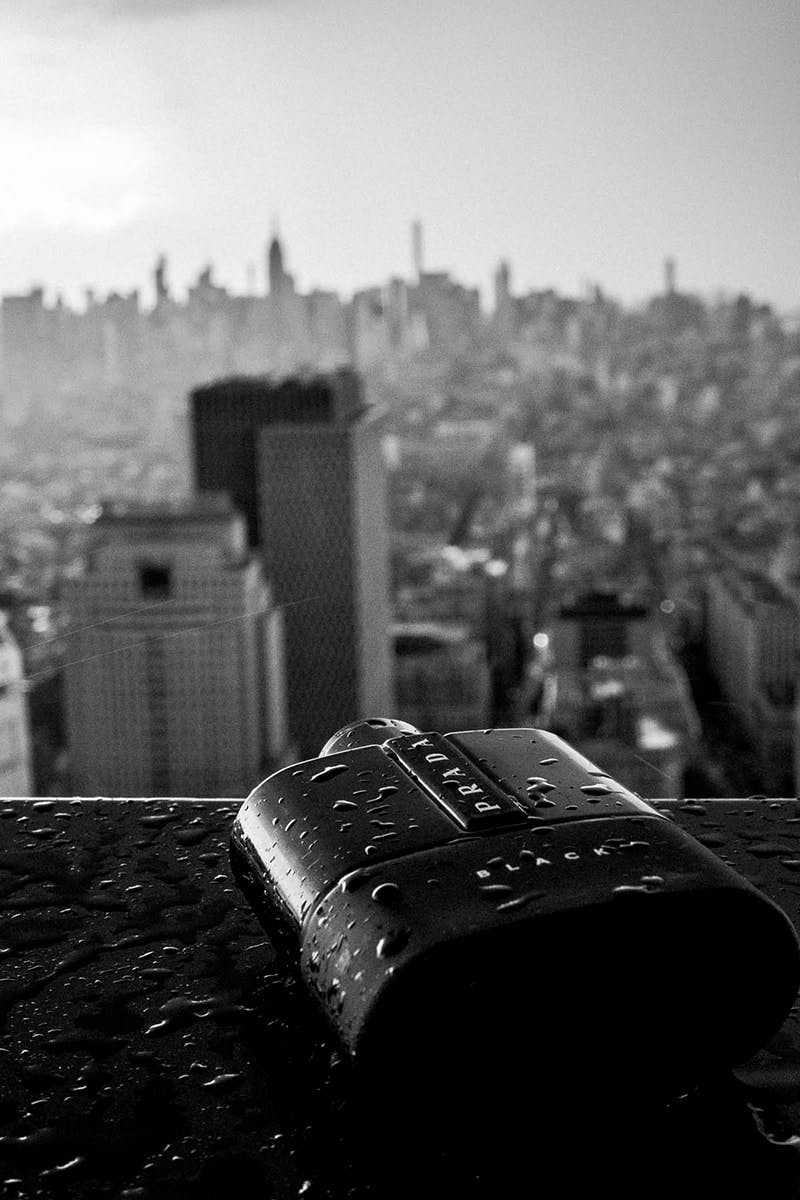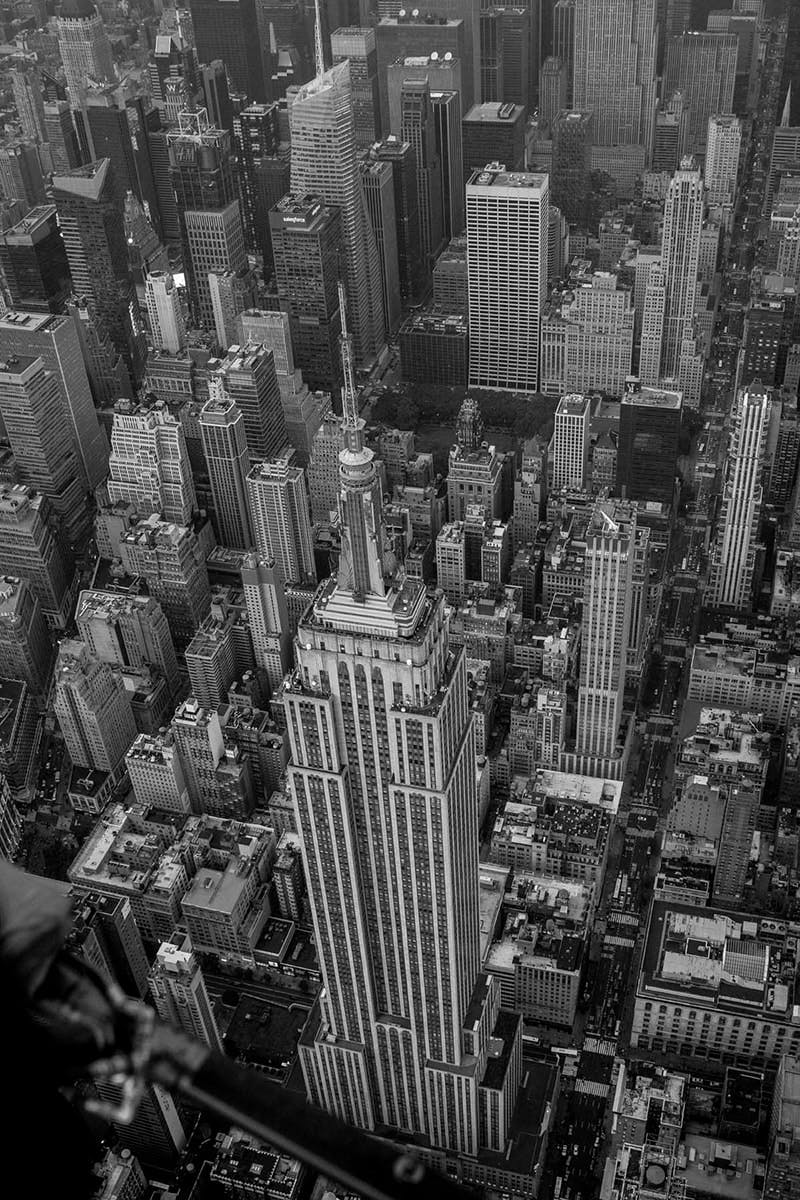 But while Steven's encounters with New York are typically street-level, for this project he viewed the city from a new perspective, traveling in a helicopter to take aerial photographs that truly capture the city's incredible size, scope, and sprawl. Ultimately, it formed another chapter for a photographer obsessed with documenting NYC in every way humanly possible.
"This wasn't my first time riding in a helicopter – I've actually been blessed to fly through the Grand Canyon on a helicopter, and between taking photos of that, and then looking at the canyons of buildings and architecture in New York, it really gives you that contrast of scale in both natural and man-made forms."
Returning to the core elements of exploration, the unknown, and new perspectives that inform Prada Black clearly resonate through Steven's own photography. Trying to put the character of the city where he's lived all his life is a delicate task, and approaching New York from new angles, with new approaches, has caused him to think more deeply about the roles urban exploration and photography play not only in rediscovering forgotten spaces but in presenting those spaces to the world. "Working with Prada on this project helped me to understand a way of communicating elegance and discovery simultaneously; to not only visually communicate elegance but to bridge the gap.
"There's a clear gap between audiences and the way elegance is often represented. That's a balance you're constantly trying to resolve as a photographer. And as a society, it's important we figure out where we stand with that."
Peep more of Steve Sweatpants' work, here, and then head to prada.com to cop the Prada Black fragrance.