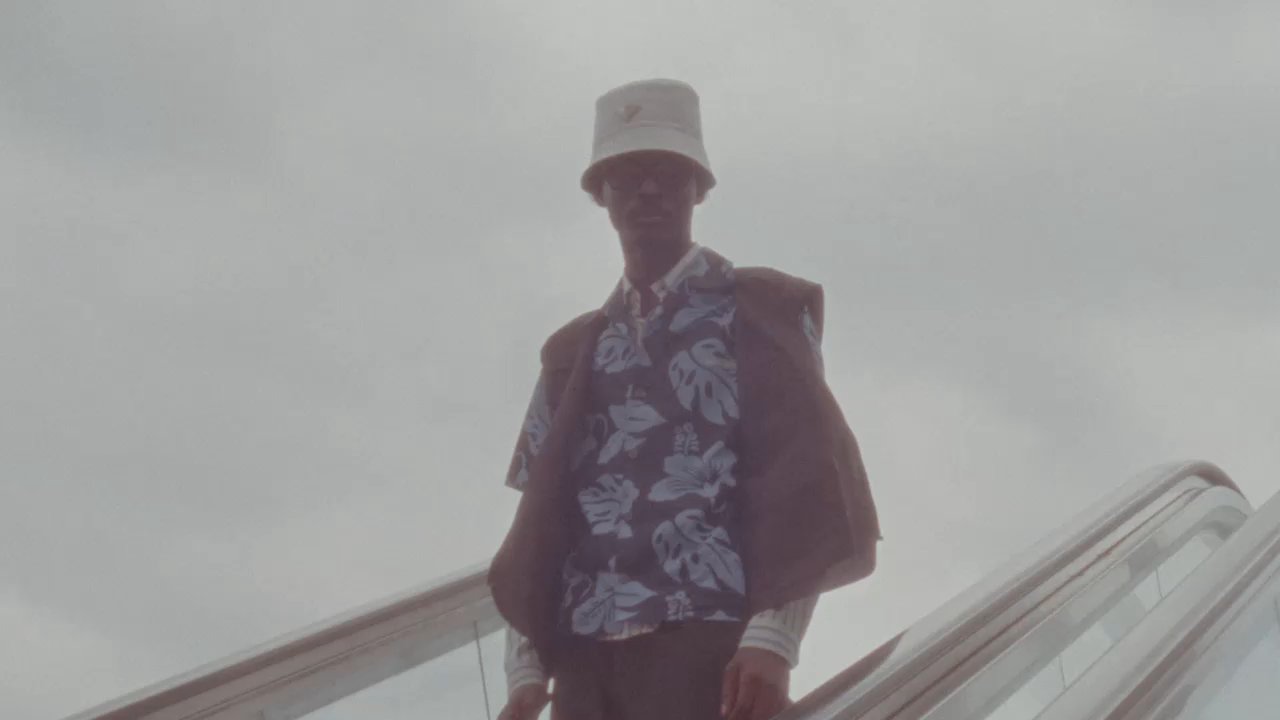 The concept of disguise has always been central to fashion. In fact, it's one of the fundamental purposes of an item of clothing. Whether we're dressing for a certain occasion, curating a 'fit for Instagram, or assuming an entirely different identity – when we dress, there is always an element of disguise in play.
It's on this premise that Prada's latest sunglass is designed. Named Disguise, the purpose of the new shades is clear – to help one stylishly blend in rather than make an eye-catching statement.
In the spirit of disguise, we teamed up with artist-cum-model King to road test Prada's new shades and their appearance-altering abilities. Shot on the streets of Berlin, King went incognito as a touristy dad, city jogger, and graffiti artist. As he transitions between outfits and personas, King explores the possibilities of masking his identity with his eyes always shielded by Prada's shades.
When adopting another persona, the clothes we choose are obviously key. But our eyes are considered the "windows to the soul" for a reason – they reveal more than we think and often more than we'd like. So, if we've learned anything Hollywood's depictions of top secret agents and spies, a pair of discreet shades is a must to protect yourself from the unwanted inquisitive gaze of others.
Moreover, at a time when shade trends are swinging heavily in favor of maximalist designs, the luxury label proves that the "less is more" approach doesn't have to be at the expense of style. Infusing Prada's elegance and penchant for clean lines, the Disguise shades will seamlessly transition between styles, adding a touch of anonymity and subtly elevating any look without being the focus of the outfit.
Made from acetate, Prada's new sunglasses boast a refined rectangular-shaped frame accentuated by bold lines and pops of color along the temples. The understated yet stylish design is available in black, dark tortoiseshell, and light tortoiseshell.
Prada's Disguise shades are available now for €275/$370.