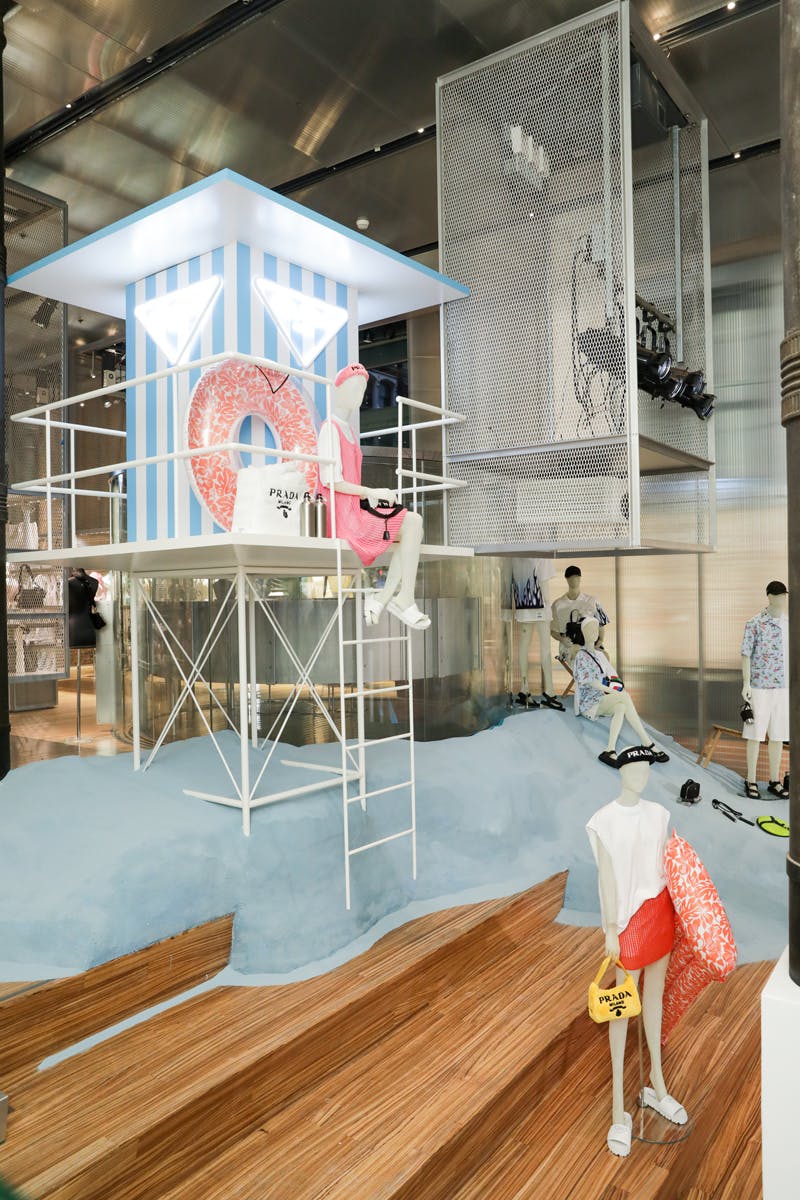 Brand: Prada
Season: Summer 2021
Key Pieces: Re-Nylon beachwear puts a new spin on Prada's classic sporty textile as terrycloth layering pieces and summerweight nappa leather bomber jackets ratchet up loungewear to a luxurious extreme.
Release Date: Available Now
Buy: Prada flagships
Editor's Notes: First seen in Asia, Prada's Outdoor collection has made the trek to America. One-fourth of the multi-pronged collection, "Coast," has arrived in New York before the project travels to other parts of the country as part of an especially glamourous Prada expedition.
Coast is, naturally, the waterside iteration of Prada Outdoor, with Garden, Snow, and Mountain providing the line's other utilitarian aesthetics. There's plenty of lightweight wearables steeped in old-school cool here, even with the single sub-label. In fact, it's probably for the best that Prada is piecing out its drops, as Coast provides plenty to dig into for the upcoming summer.
As usual, accessories are king: there are Prada chairs, inflatable Prada pool toys, Prada surfboards, Prada frisbees, and even a wild Prada tent. That's before even considering the suitably organic straw bags and wooden jewelry, plus the timeless logo-laden headwear. On the apparel front, expect monochrome sweaters, boxy shorts, technical sandals, and more of those dazzling bowler shirts that have become a Prada signature.
Prada Outdoor is at Prada's Broadway flagship until June 20, concurrently running at Neiman Marcus Northpark Dallas beginning June 8. Los Angeles' Beverly Hills Prada outpost rolls out the green carpet on June 14 before the Miami Design store receives the goods on June 24, all wrapping by the end of June or mid-July.
New York Broadway – Friday, June 4 – Sunday, June 20, 2021 Los Angeles Beverly Hills – Monday, June 14 – Sunday, July 4, 2021 Miami Design – Thursday, June 24 - Monday, July 12, 2021 Neiman Marcus Northpark Dallas – Tuesday, June 8 - Sunday, June 27, 2021