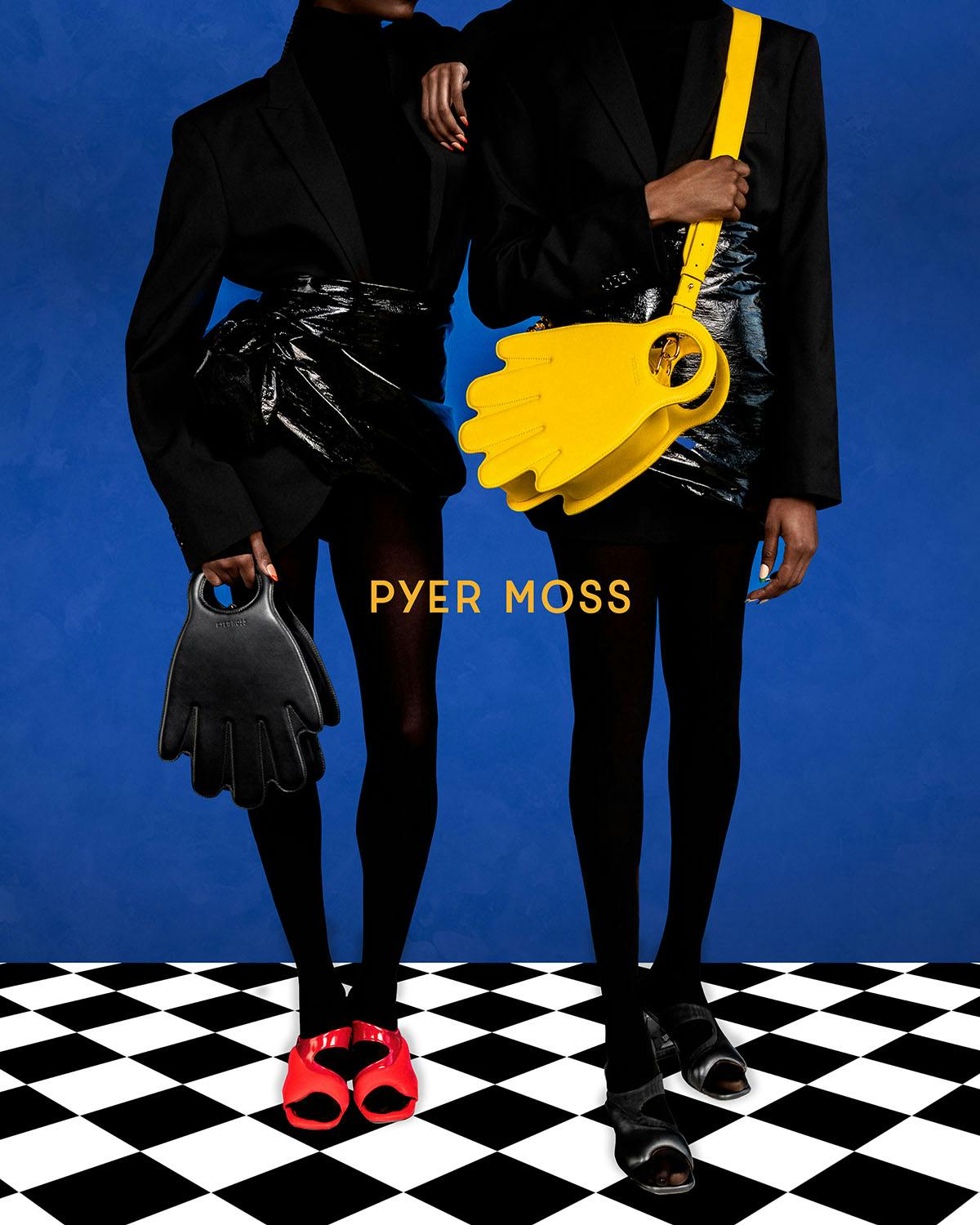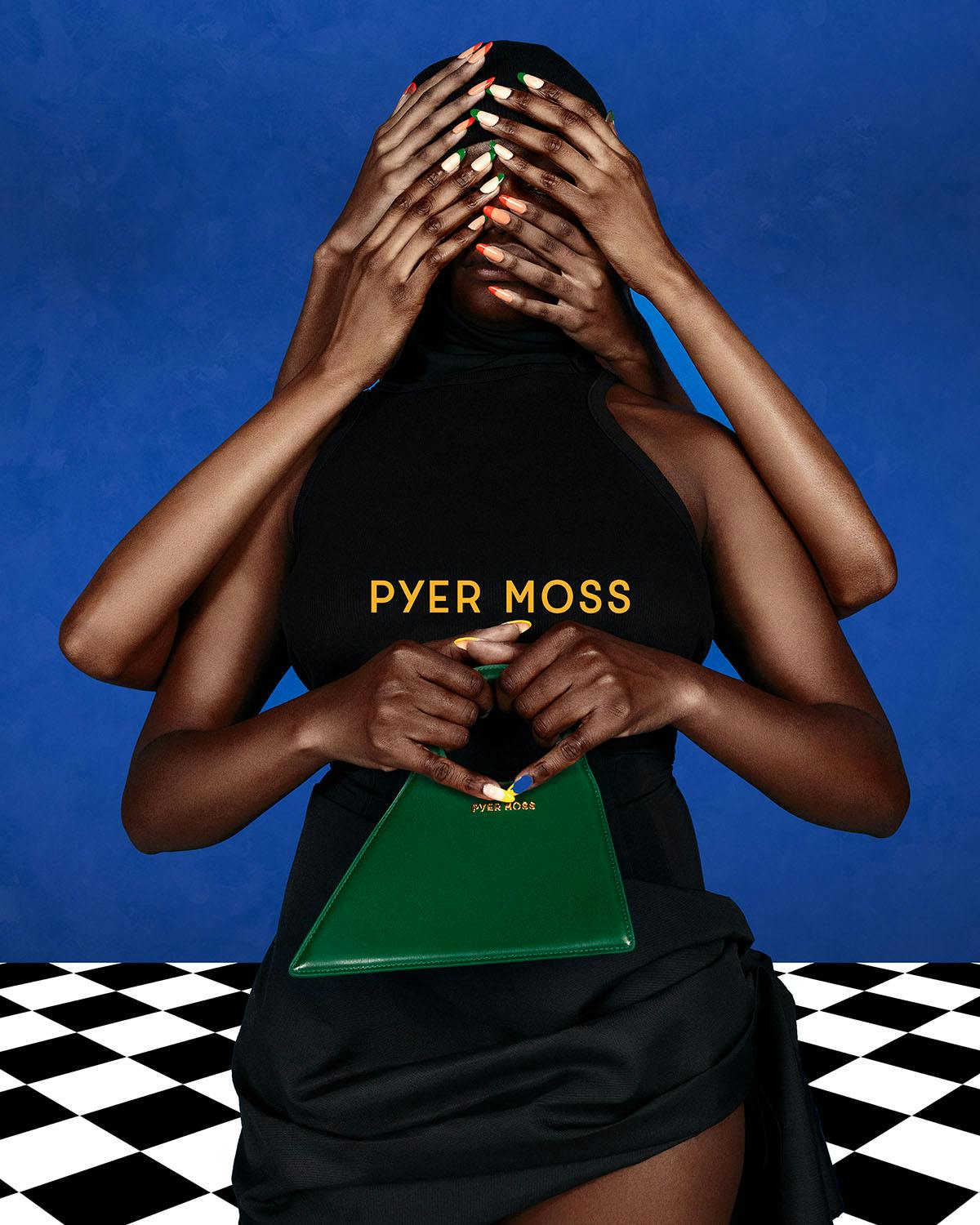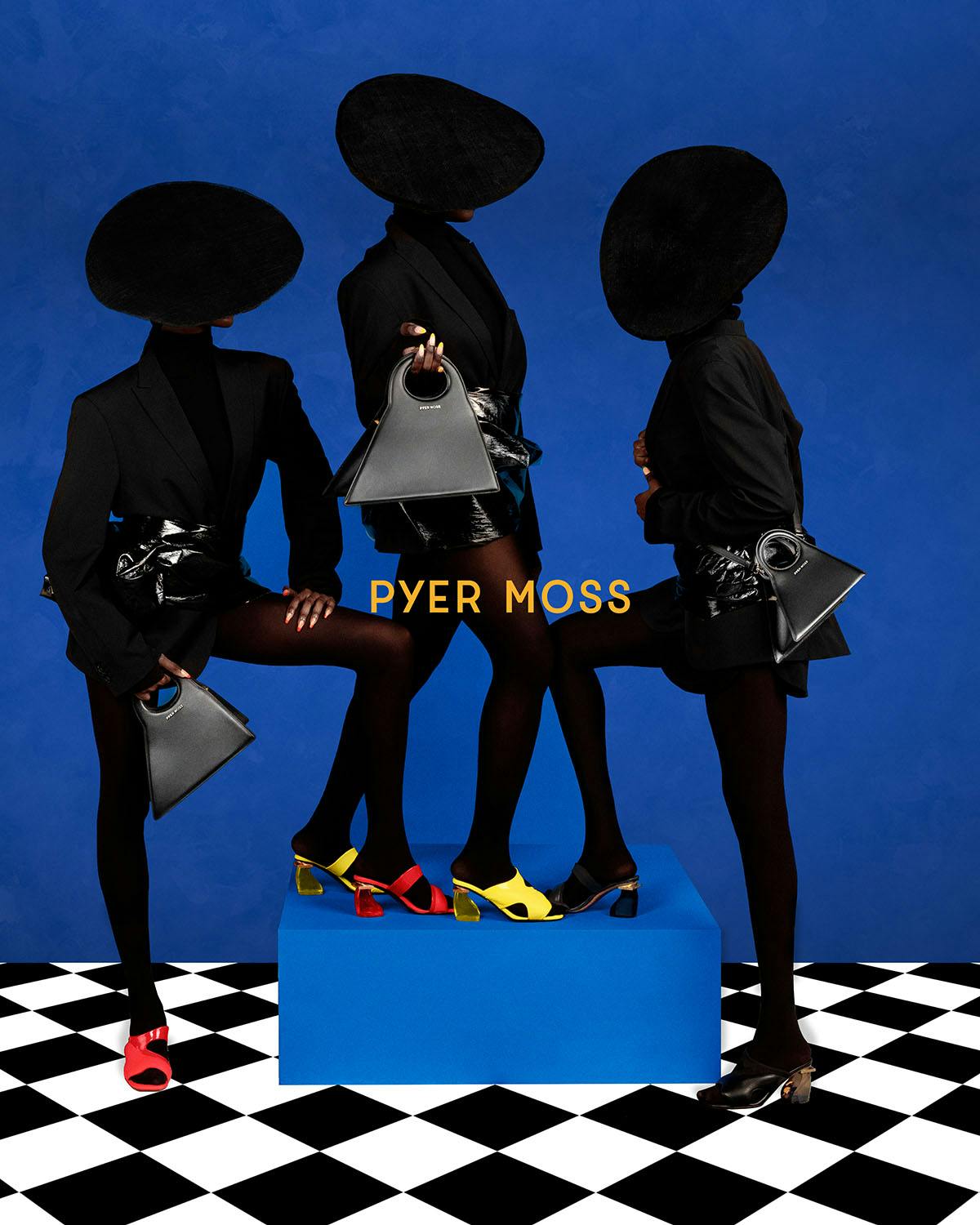 Brand: Pyer Moss
Season: Spring/Summer 2022
Buy: Online at Pyer Moss' website
Editor's Notes: Pyer Moss is getting into the business of hands and feet.
The label, helmed by Kerby Jean-Raymond, just dropped a collection of whimsical purses and high heels, marking its first entry into both categories.
Three years in the making, the handbags are, quite literally, hand-shaped bags. In bright red and yellow, the offerings are reminiscent of Pyer Moss' 2021 couture collection, which starred sartorial representations of Black-created inventions.
There are subtler options, too — trapezoidal bags in emerald green and black might just convince us to swap our soft-sided Bottega Veneta pouches for a sharper alternative.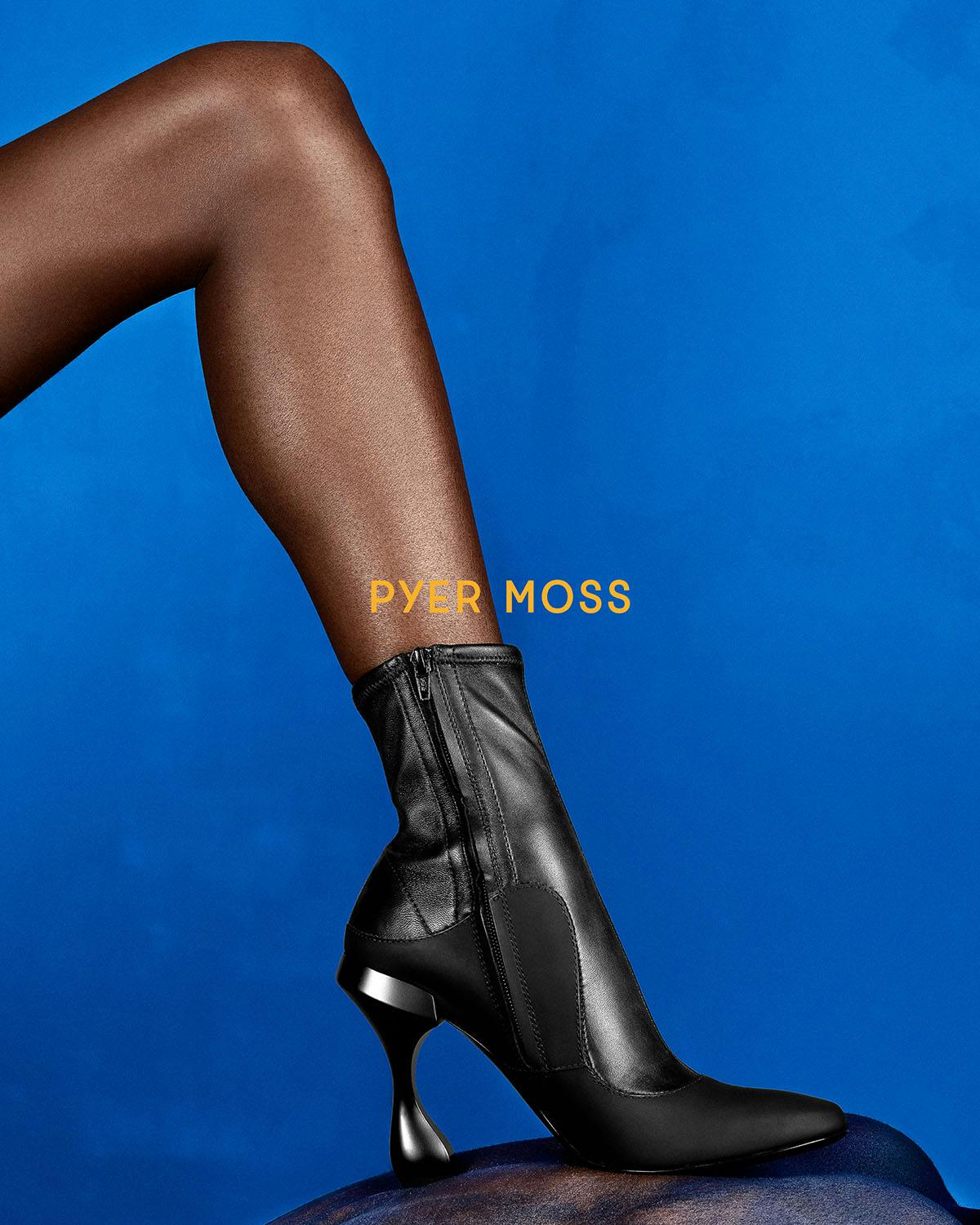 As for shoes, sandals feature laces that criss-cross up to the knee, while a classic black ankle boot in neoprene and leather boasts a curved heel.
The brand's decision to expand into accessories and mainline footwear is wise, as luxury brands often generate a hefty profit from these non-apparel categories. Additionally, bags and shoes are ripe with opportunity for collaboration, a must in today's fashion landscape.
Stay tuned — something tells me everyone will want to get their hands on Pyer Moss' hands.