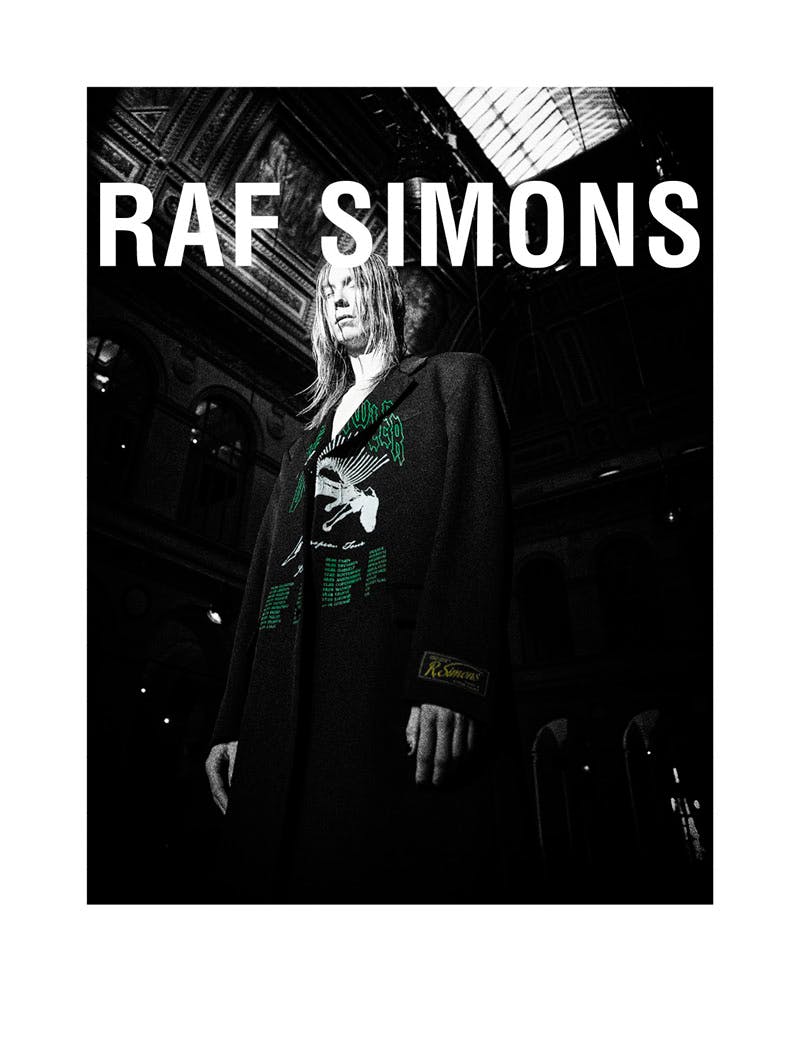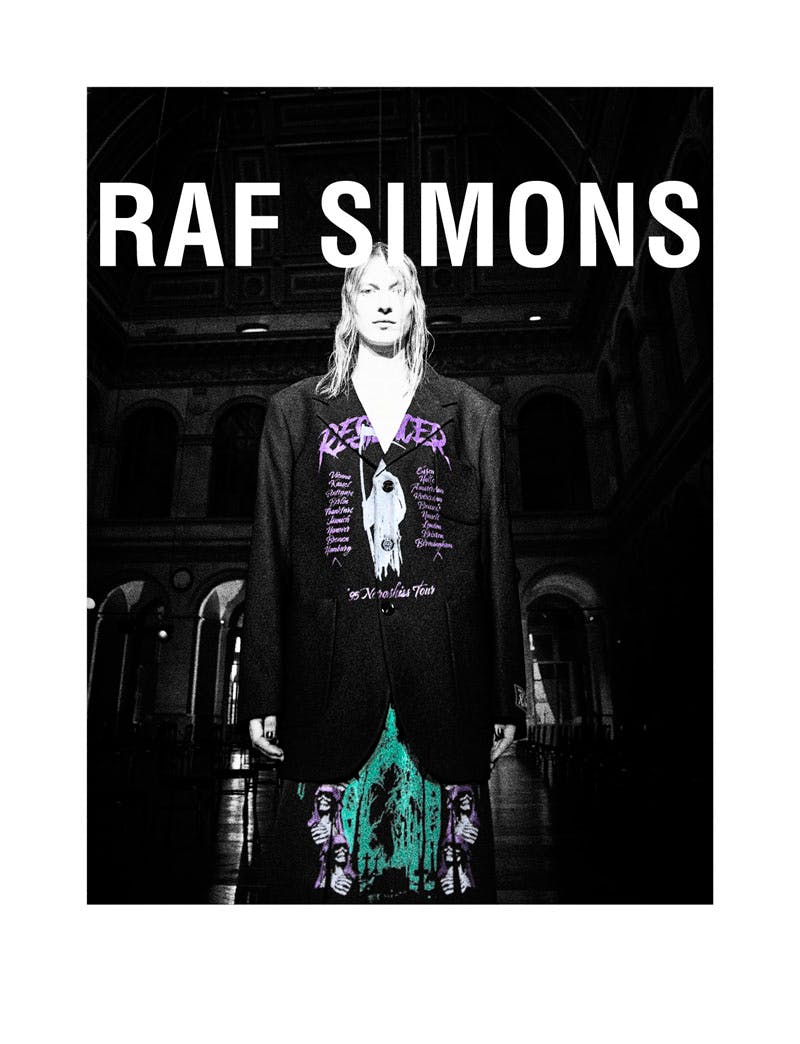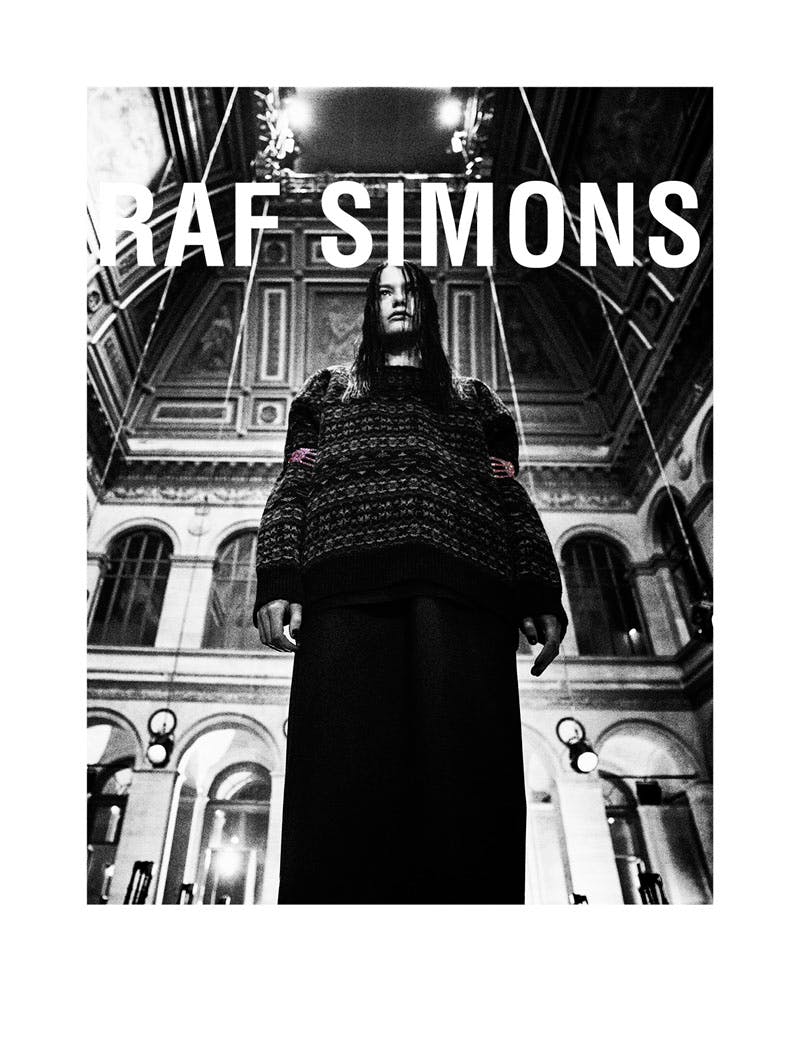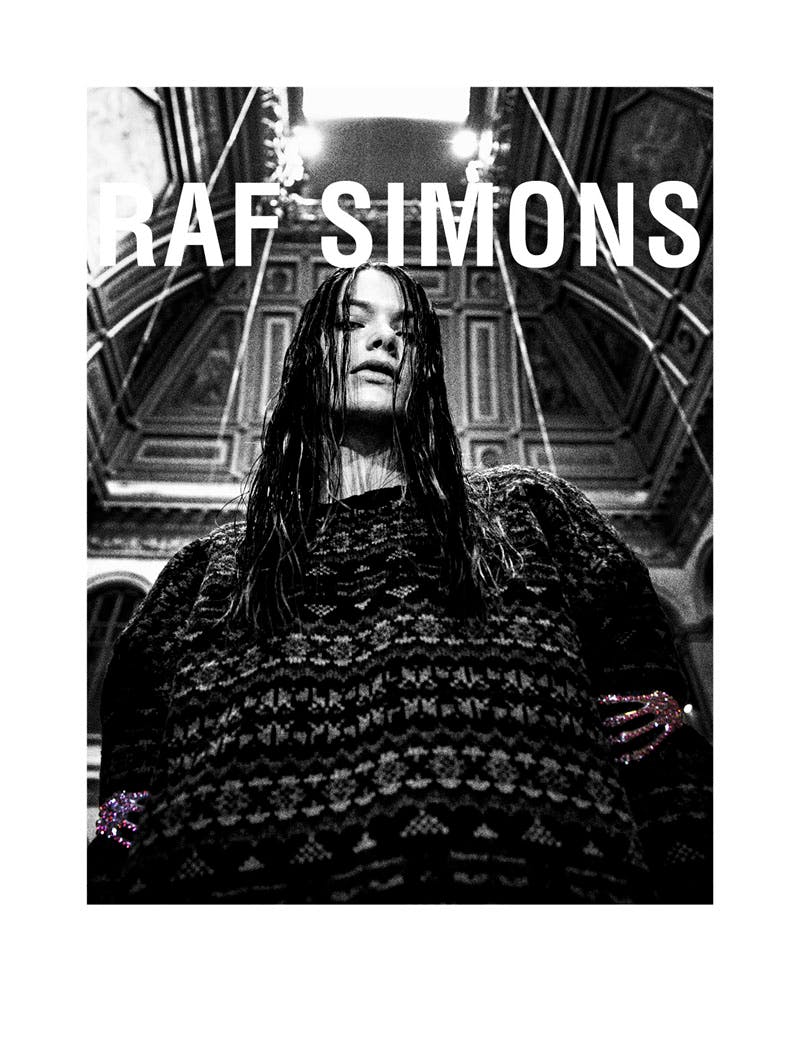 Coming in hot after his Smiley collaboration as well as his best Fred Perry capsule yet, Raf Simons is back with his Spring/Summer 2022 collection.
Whilst the designer has received plenty of attention since joining Prada alongside Miuccia Prada herself, there's no reason as to why his eponymous label should take a backseat.
For Spring/Summer 2022, Raf does what Raf does best. Classic silhouettes including blazers, hoodies, and coats are upgraded with graphic prints, and each piece is designed with a genderless approach. "At the birth of a baby, nobody is approaching it like male or female. It's just a baby. I wanted to work out a shape that works for both in the same way, even if your perception of the girl or the boy dressed in it is different," the designer told Vogue after his SS22 show in Paris.
Shot by Willy Vanderperre, the campaign captures the rebellious, youth culture inspiration that is core to Raf Simons' brand, shooting in black-and-white but garment details remain in color. Pops of purple, yellow, and turquoise stand out even more in contrast with the collection's uniform feel and makes a case for blazers as our everyday rotation.
Raf Simons' skeleton hands also make an appearance. The accessories were carried over from the designer's previous collection, and have become a signature for the brand. Available in multiple colors, as well as Swarovski-covered iterations, they're becoming synonymous with the brand and the perfect collector's item. I've personally been eyeing one since last season, and it is still just as cool.
Whether you want to wear a graphic skirt with only a blazer covering your bare chest, or a long knit sweater with a big, structured coat, Raf Simons couldn't care less. His clothes are for everyone, and anyone who wants to wear them – and that's what makes Spring/Summer 2022 particularly good.